It's the middle of winter in Wisconsin. It's cold, it's boring, and it still gets dark pretty early. In an effort to kill some time and offer a distraction as we all await warmer and brighter days, Milwaukee Record is proud to present the Wisconsin Snack Bracket.
From February 1 through March 1, readers are encouraged to cast their votes in a five-round snack attack. We've rounded up a total of 32 Wisconsin-made treats, doing our best to find items from all over the state and all over the snack spectrum. Did we leave out something you think is deserving of a spot? Probably!
The competitors have been separated into the following regions: Sweet, Salty, Sauce/Dip, Sausage/Cheese. Round 1 started February 1 and runs through February 7. Subsequent rounds will take place February 8-14, February 15-21, February 22-28, and the winner will be determined at 11:59 p.m. on March 1. Vote early and vote as many times as you'd like. Round 1 of Milwaukee Record's Wisconsin Snack Bracket (and a JPG of the bracket itself) can be found below!
SWEET REGION – ROUND 1
SALTY REGION – ROUND 1
SAUCE/DIP REGION – ROUND 1
SAUSAGE/CHEESE REGION – ROUND 1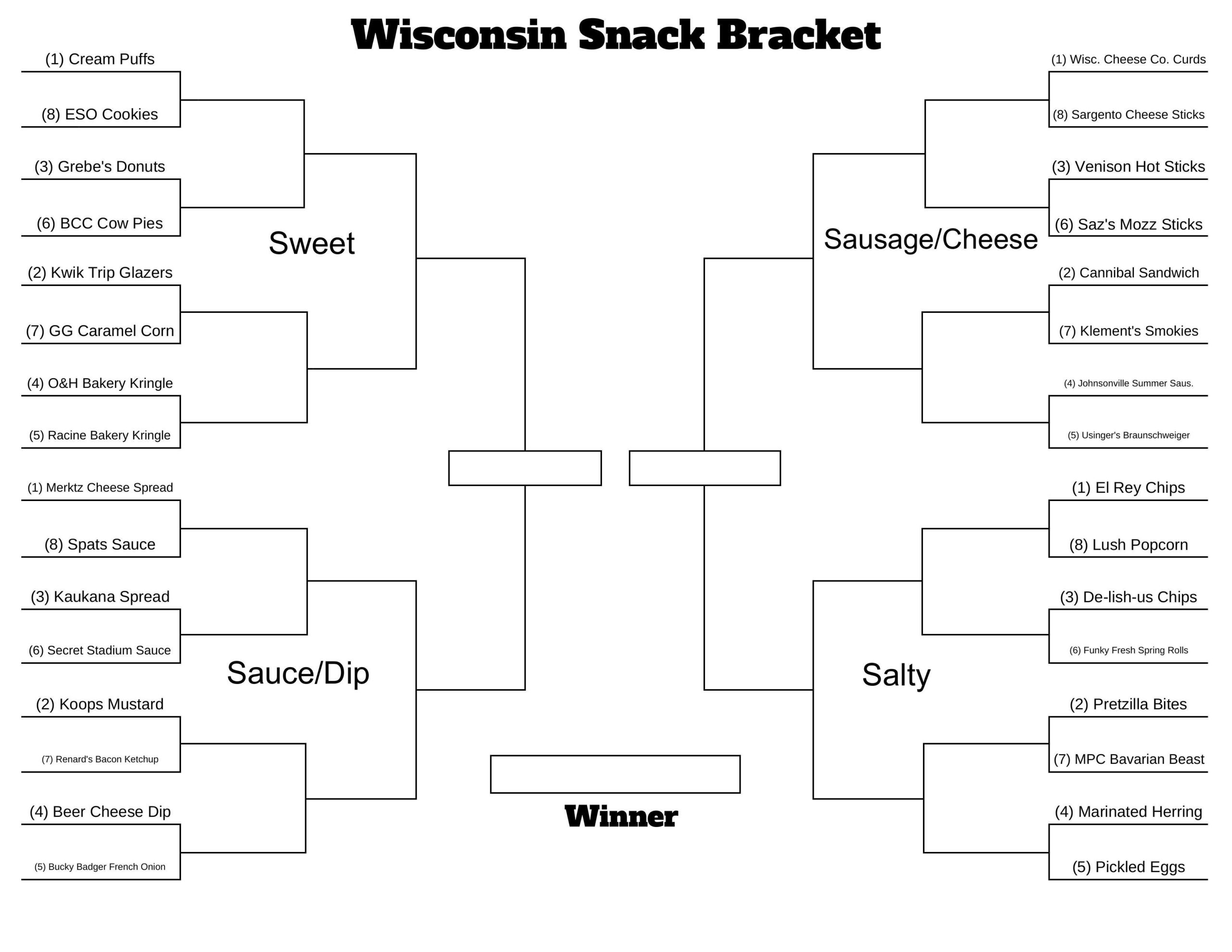 Exclusive articles, podcasts, and more. Support Milwaukee Record on Patreon.