Remember the NEWaukee Night Market? The big art fair/food truck fair/"Hey, it's the Milwaukee Blacksmith family!" fair that would take over a prime chunk of Wisconsin Avenue outside the old Shops of Grand Avenue four times a year every summer? It was great! Well, after a year of Pandemic Pause, the NEWaukee Night Market is back! Sort of!
NEWaukee announced today that they're largely getting out of the Night Market game, and that they're handing the reins to downtown group Westown Association. The newly dubbed Milwaukee Night Market will still go on, albeit for one night only: Wednesday, August 18, from 5-10 p.m. (NEWaukee will still help with the production.)
"Westown Association acquired the Milwaukee Night Market from NEWaukee in 2021," explains the Night Market's new website. "NEWaukee, a Milwaukee engagement agency, originally founded the Milwaukee Night Market in summer 2014, with the goals of creating a safe and interactive place in downtown Milwaukee that draws diverse residents and visitors and changing perceptions of downtown. Since 2014, the Milwaukee Night Market has grown to attract more than 60,000 attendees each year."
According to the Milwaukee Business Journal, NEWaukee co-founder and president Angela Damiani said the Night Market had grown into a "behemoth program" that her firm "is not positioned to grow to its full potential, given its other clients."
Wanna be a vendor at the 2021 Milwaukee Night Market? Wanna sponsor the 2021 Milwaukee Night Market? Westown Association is looking for YOU.
Westown Association also produces the Westown Farmers' Market (canceled for 2021), River Rhythms (postponed), and the St. Patrick's Day parade (rescheduled for September 25). Here's a picture of that Uptown Sunglasses guy.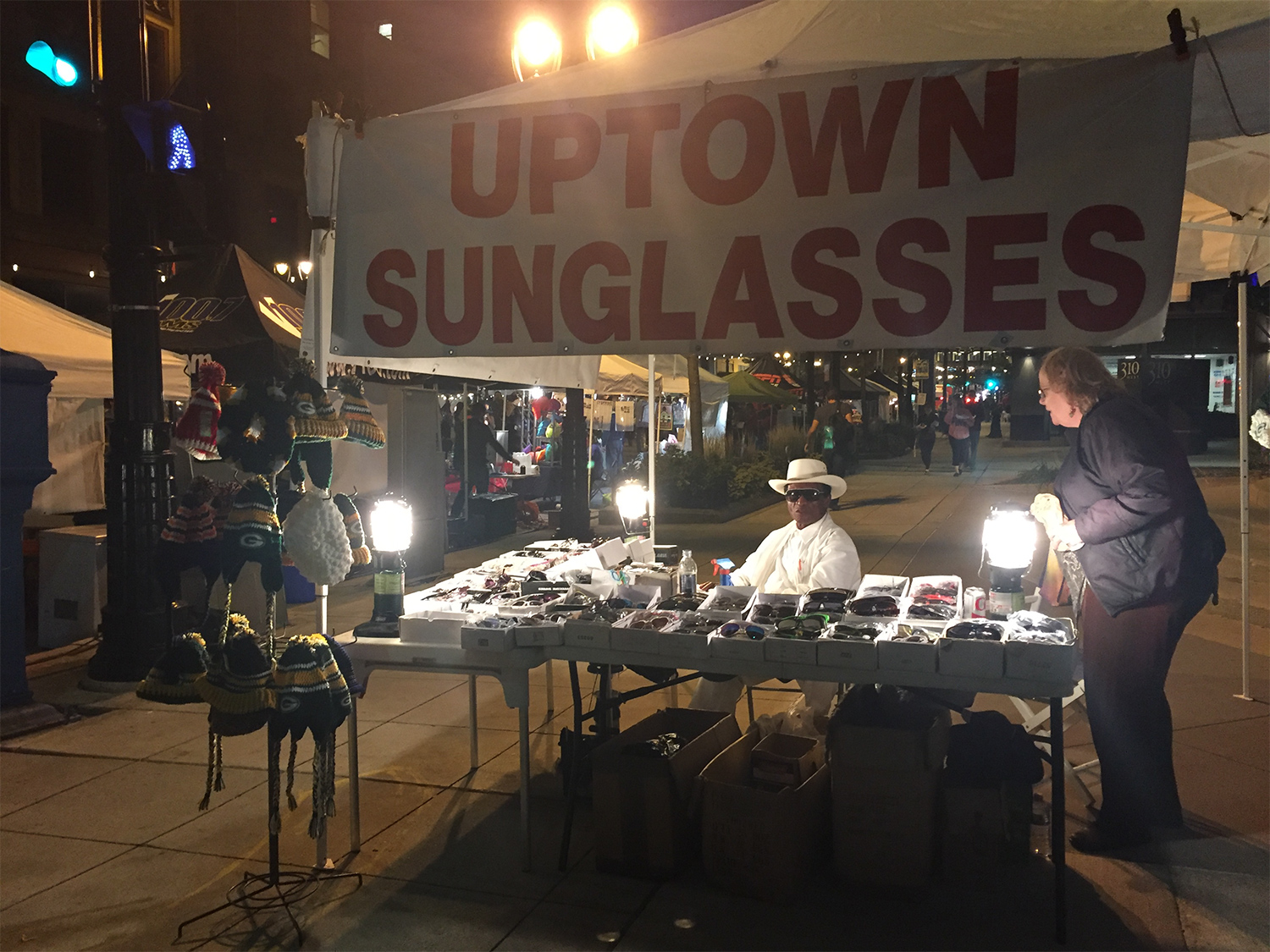 Exclusive articles, podcasts, and more. Support Milwaukee Record on Patreon.
---
RELATED ARTICLES