As summer starts to simmer and Milwaukeeans begin dusting off our light therapy boxes and down jackets, so, too, do our out-of-town parents begin planning their final Milwaukee trips of the year. Or at least mine do—despite living in a suburb of Chicago just 100 miles to our south, my parents are convinced that I live in an entirely different climate and that our winters are somehow much harsher than theirs. Historical weather data does not support this. FIBs, amirite?
Maybe you, like me, have already exhausted the usual parent-friendly attractions in the area. Sure, you could revisit a destination from the Milwaukee fuck-it list, but goddamnit a person can only stomach so many trips to Safe House. In recent years I've gotten creative with my parentertainment—we've visited the Domes (fine for toddlers, kind of a snoozer for boomers) and I once booked an ill-advised Beer and Brats cruise in a dingy old pontoon on the river. But the parent-approved activity that somehow never gets old is a trip up north to the Cedarburg Wine & Harvest Festival in September.
No! Don't close the tab yet! I can hear you scoffing and rolling your eyes because ugh I'm not going to Cedarburg, I live in Riverwest, UGH. Look, I get it. If it were up to me I'd never leave my crunchy granola Bay View bubble, but our bougie neighbors to the north really do have a lot to offer, especially in the realm of activities that both you and your parents can enjoy.
For the uninitiated, Wine & Harvest Festival takes place in Cedarburg's quaint downtown every year in mid-September. It's a sizable festival with blocks of vendors selling produce, fancy novelty olive oils, overpriced hand-forged jewelry, and yard signs that say things like "IT'S WINE O'CLOCK SOMEWHERE." Your mom will love it!
As a four-year veteran of Harvest Fest, I can attest to its merits. They are many. They include, but are not limited to:
• A legitimately great cover band that plays all your parents' favorites, including the best of Paul Simon. Catch them on Saturday from noon to 4 p.m. at Cedar Creek Winery on the river.
• A Gruber Law Office sponsorship, which means you and your parents will leave with one more free T-shirt and Gruber-branded plastic pizza cutter than you started with.
• I guess this year they're doing a color run, which is cool if you're into that sort of thing.
• A Giant Pumpkin Weigh-Off on Saturday, which is exactly what it sounds like. Arguably the highlight for my father during the 2016 Harvest Fest.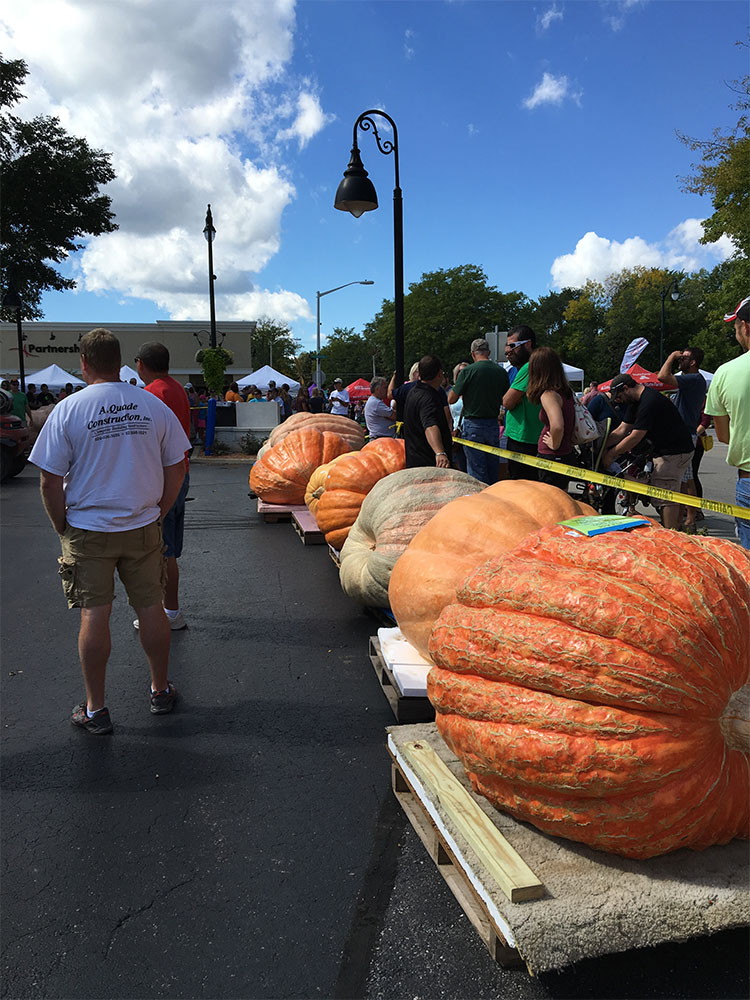 • Apparently they do a Charity Regatta which I can't personally speak to because I'm usually guzzling wine and watching people dance to the aforementioned cover band under a tent by the river, but the festival's website explains: "Previous regattas are YouTube favorites featuring gigantic, decorated, hollowed-out, floatable pumpkins, piloted by intrepid paddlers' [sic] attempting to race across Cedar Creek to win cash for their favorite charity." Word choice of "attempting" is concerning, but hey, you could check it out!
• New this year, festival-goers can imbibe at a "portable bar" made out of a shipping container converted to a "mobile party bar." If you didn't catch it at the last NEWaukee Night Market, now is your golden opportunity.
• Street performers run rampant, which your parents will either find vaguely entertaining or rather off-putting. At Harvest Fest, you'll have the chance to find out! A magician called Dr. Magic, a chalk artist called JBird, a stiltwalker (unnamed), and Milwaukee's first (and only?) living statue will perform in the streets in the afternoon afternoon on Saturday.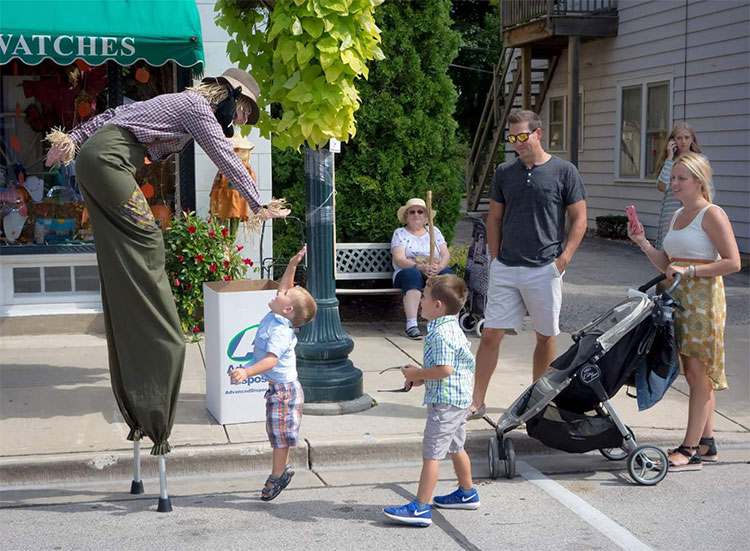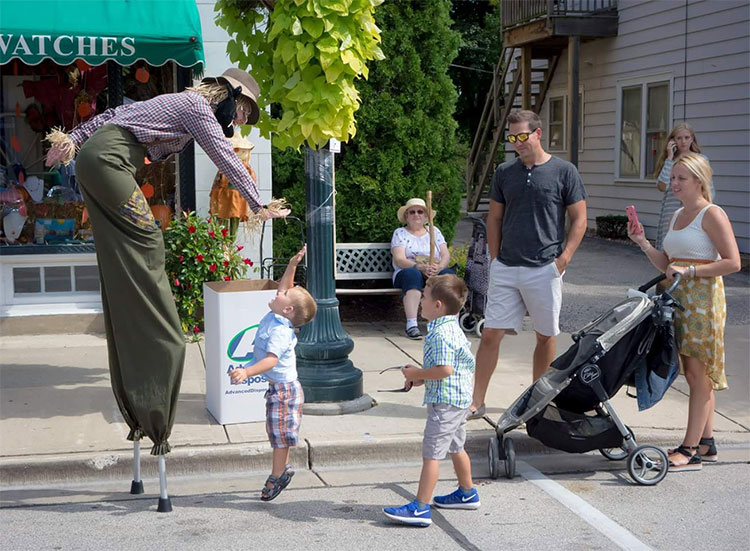 • There are numerous food vendors, so you and your parents are bound to find something you both like. If they're coming up from the land down under and delight at any opportunity to dine on fried cheese curds, your Illinois kin will not be disappointed. There are always fried cheese curds.
• There is stuff for kids to do—little ones, not you—which makes it a good destination for a multigenerational field trip. The festival's website advertises pumpkin painting, a "bouncer" (probably an inflatable one rather than a dude checking IDs), coloring tables, "Crazy Aaron's Color Putty project," and a clown, for children who prefer nightmares.
• There is also a grape stomp for both kids and adults, because it's never too early for children to learn our booze-fueled traditions.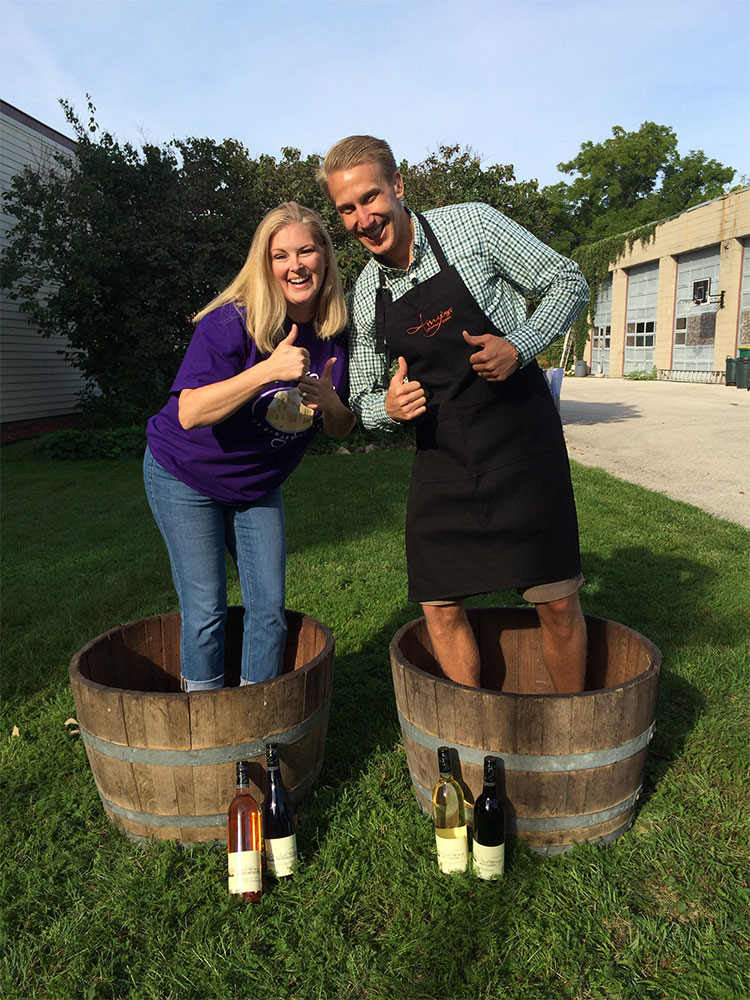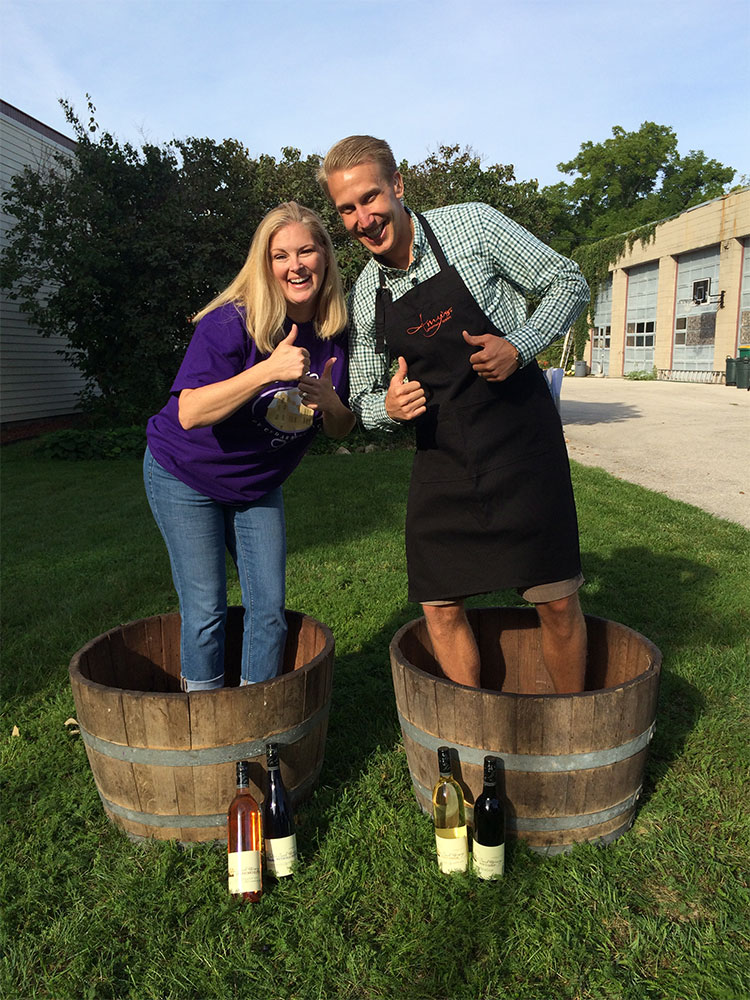 • Overall, there is no shortage of alcohol, because this is a festival in Wisconsin. There are several bars across the festival, and you can buy wine by the bottle down at Cedar Creek Winery. (Or, you can take a tip from this Harvest Fest pro and BYO.) There's something to be said for wandering the streets of Cedarburg with a cold one in hand while pausing to consider the yard sign for sale that reads "EAT, DRINK AND BE SCARY" with an illustrated witch flying away on a broom. The beer keeps my cynicism at bay long enough to smile at the tchotchkes instead of angrily asking out loud, "Who BUYS this shit?"
Wine & Harvest Festival runs Saturday, September 16 through Sunday, September 17. So, what are you waiting for? Tell your parents to come up for the weekend and wow them with your knowledge of local entertainment that extends beyond the 5320[your zip code]. For a detailed schedule of events, check out the Wine & Harvest Festival website.