The following article originally appeared in the February edition of Colectivo Coffee's "Off The Record" print-only periodical/crossword puzzle. You can pick up "Off The Record" free of charge at all 13 Milwaukee-area locations.
Hanging out in downtown Milwaukee in winter isn't always an enticing prospect. Frigid winds whip between buildings. Ice, slush puddles, and snow banks can make walking from point A to point B a perilous task. Though it's impossible to fully avoid the cold and unforgiving Wisconsin winter, there is one way to navigate a sizable segment of Milwaukee's downtown without stepping outside.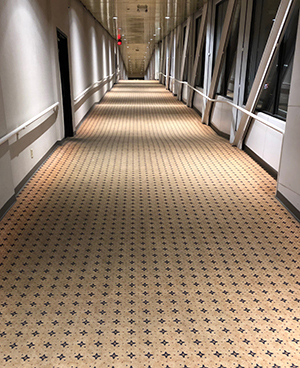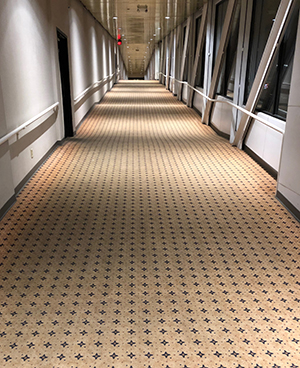 One story above surface streets, Milwaukee's Skywalk system is an all-seasons artery that connects a wealth of downtown sites, attractions, and amenities without requiring much, if any, outdoor travel. The elevated pedestrian footbridge network spans approximately 1.75 miles and covers close to 10 city blocks, granting people temperature-controlled access to retail stores, restaurants, offices, hotels, and attractions.
Recently, in the midst of one of the coldest and snowiest Milwaukee winters in memory, we decided to put the Skywalk to the test by spending 24 hours enjoying some of its offerings. After one day, we're officially believers, especially after learning some of the unexpected treasures these unconventional passageways present.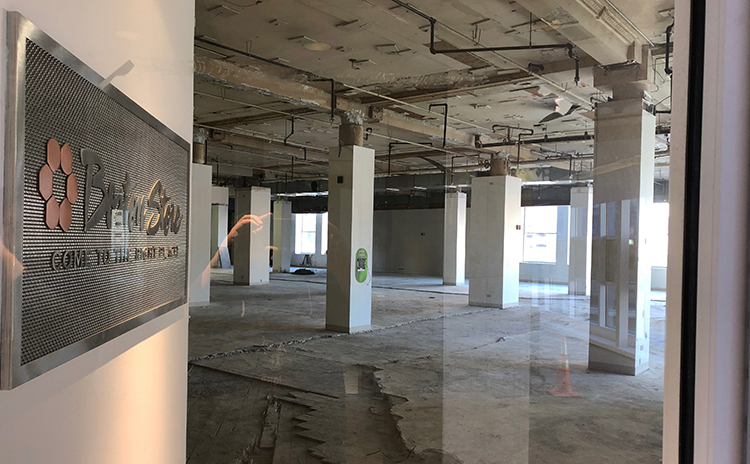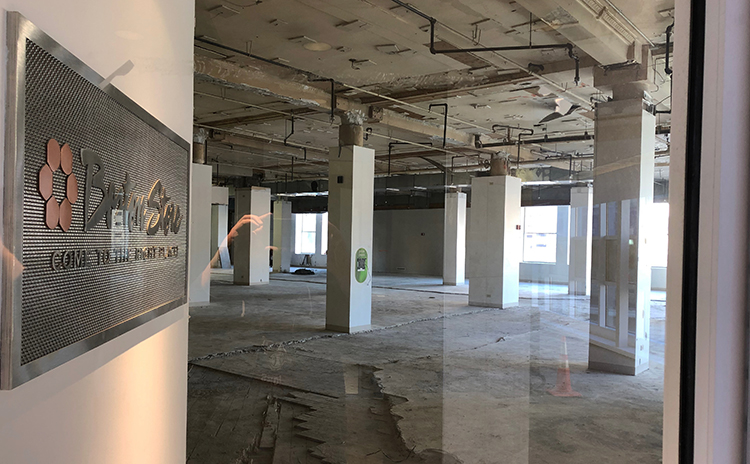 The Skywalk essentially serves as a connection between a number of downtown mainstays, including places like the Wisconsin Center, The Shops Of Grand Avenue, the Chase Tower, 100 East Wisconsin, a pair of radio stations, a few fitness centers, six hotels, and even more parking garages. It also stretches over the Milwaukee River in two places. The series of elevated tunnels was fully continuous until Boston Store closed late last year, temporarily cutting 310 West Wisconsin building off from the Grand Avenue in the process.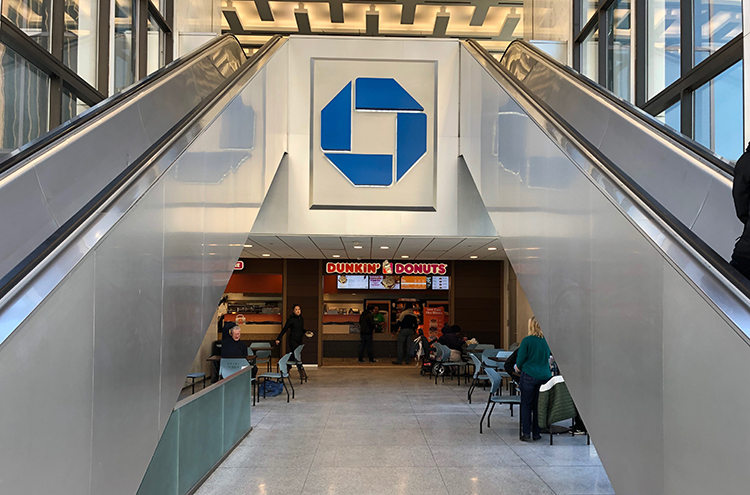 Though we had to briefly step outside to cross a street as a result, we were still astonished by how much we could do while relying only on the Skywalk. Despite being interconnected, the Skywalk is managed by a variety of property owners, meaning its hours fluctuate depending on where you are. The entire system is open from 7:30 a.m. to 5:30 p.m. all week long, but some portions start up as early as 7 a.m. and stay open until 8 p.m.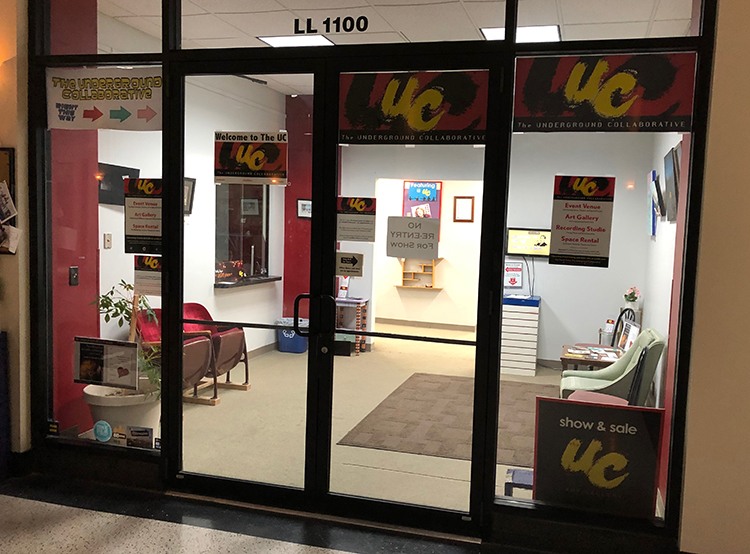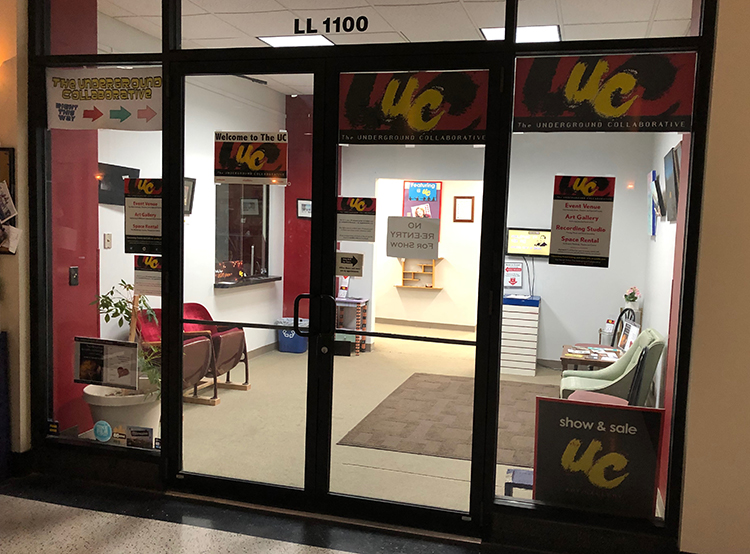 By booking a room at the Hyatt Regency for a night, we were able to technically extend our time on the Skywalk beyond those hours. And in the hours before check-in and after checkout the following day, we crammed in lots of fun. We enjoyed local beers at the Brew City MKE Museum before watching Los Angeles comedian Jackie Kashian at The Underground Collaborative.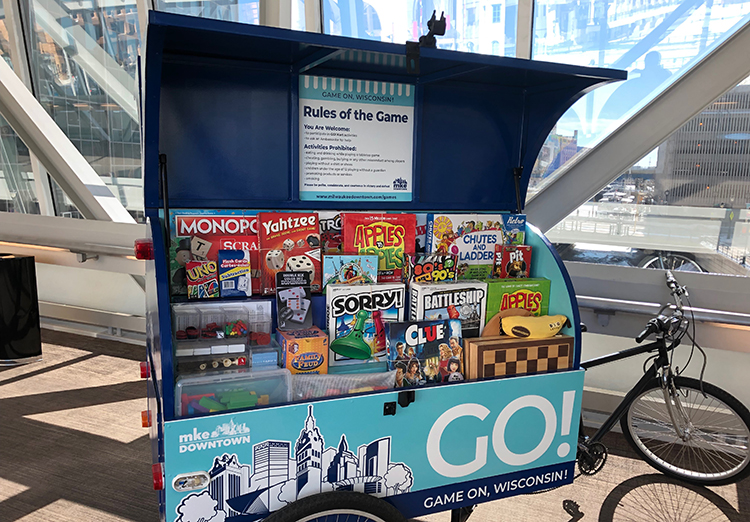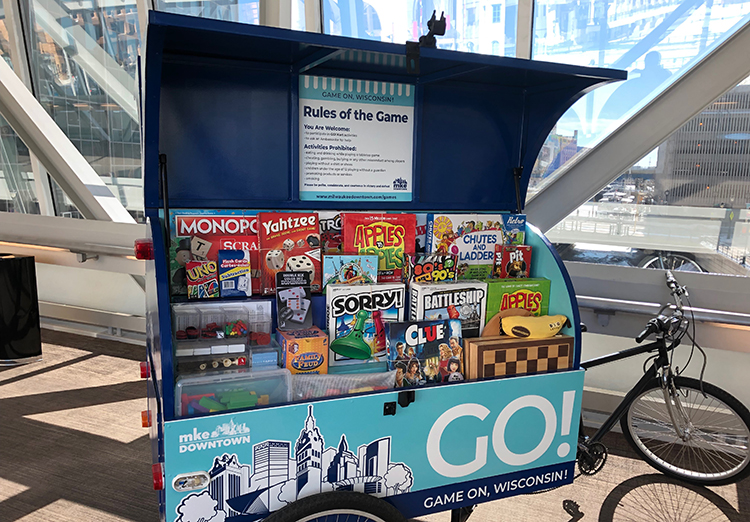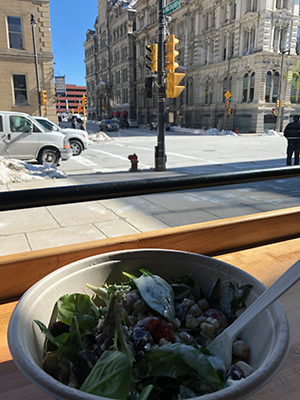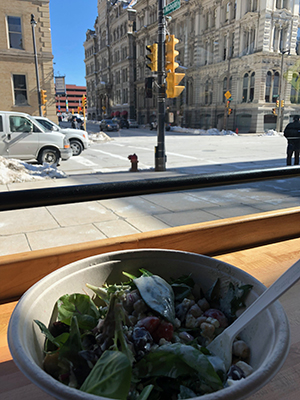 We had an organic Greek salad from Chase Tower tenant Grassroots Salad Company at lunch, then feasted on delicious brisket at Doc's Smokehouse—accessible through SpringHill Suites—for dinner. We shopped at the mall's remaining stores, had coffee at one of three cafes on the Skywalk with a friend from Visit Milwaukee (whose offices are also in the system), played free board games, and were tempted to try a cigar at Uhle or a cocktail from Mo's steakhouse once we discovered their semi-secluded rear entrances.
More than anything, we simply wandered around. We basked in the whir of activity in some parts, the serene emptiness in others, and the striking views of downtown beacons that really seem to shine when seen from a heated path suspended a floor above the chilly streets.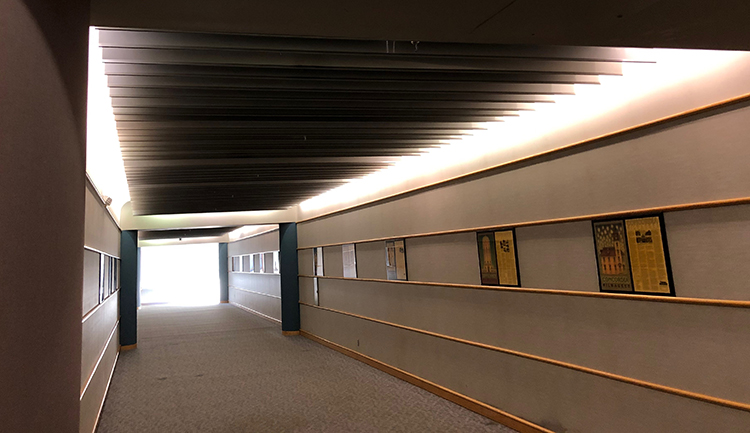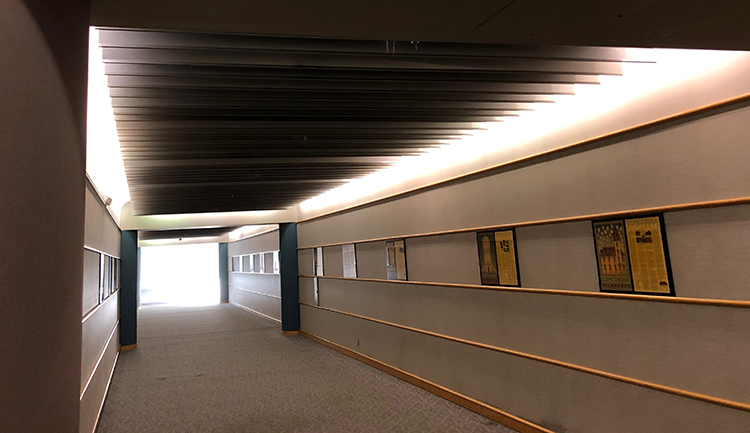 ***
Here's the answer key for the American Values Club Crossword Puzzle from February's edition of "Off The Record"