Hey! Today is the 2019 Spring General Election! Fun! Okay, so it's not the flashiest election out there, but that doesn't mean it's bereft of some super important races. And because only a fraction of voting-age adults actually vote in these damn things, your vote really, really counts. Whether you're a Democrat or a Republican, a liberal or a conservative, on the right side of history or on the wrong, you should totally vote.
Find out where to vote, how to vote, and what your ballot will look like HERE. For folks in Milwaukee County, here's what to expect…
WISCONSIN SUPREME COURT
Tuesday's big-ticket race is for state Supreme Court. Voters will decide whether Brian Hagedorn, 41, or Lisa Neubauer, 61, will replace retiring Justice Shirley Abrahamson. The nonpartisan election is highly partisan, of course, with Hagedorn backed by conservatives and Neubauer backed by liberals. If Hagedorn wins, conservatives would gain a 5-2 majority on the court. (Abrahamson has long leaned left.) If Neubauer wins, liberals would maintain a 4-3 margin, and get a shot at a majority when conservative Justice Daniel Kelly's term expires in 2020.
The winner will begin their 10-year term on August 1. Both Hagedorn and Neubauer are currently judges on the District 2 Court of Appeals. Learn more about them (and read their official bios) below.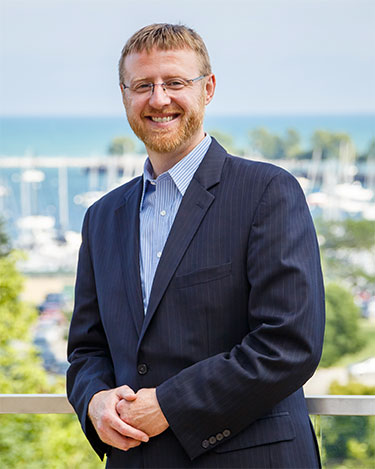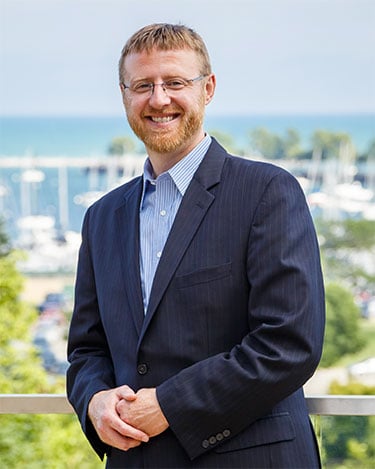 BRIAN HAGEDORN
Judge Brian Hagedorn currently serves on the Wisconsin Court of Appeals, the court one step below the Wisconsin Supreme Court. As an appellate judge, Hagedorn ensures that what happens in our trial courts is consistent with the law. He was appointed to the bench in 2015 by Gov. Scott Walker and won election to a new six-year term in April 2017.
In addition to deciding cases, Hagedorn was appointed by the Wisconsin Supreme Court to serve on the Wisconsin Judicial Commission, which oversees enforcement of the judicial code of ethics. He is also a member of the State Bar of Wisconsin Bench-Bar Committee. Hagedorn is a regular speaker to school and legal groups on the rule of law, legal writing, and judicial philosophy, among other topics.
Prior to his judicial service, Hagedorn served as chief legal counsel to Walker for almost five years. His key job responsibilities included managing litigation in partnership with the attorney general, serving as the top ethics officer for the administration, advising on legal policy issues, overseeing judicial and district attorney appointments, and providing legal analysis on proposed legislation. In that capacity, Hagedorn has been involved in some of the most significant and high-profile litigation in Wisconsin history.
Hagedorn has also served as an assistant attorney general at the Wisconsin Department of Justice, a law clerk for Wisconsin Supreme Court Justice Michael Gableman, and as an attorney in private practice at a top Milwaukee law firm. He is a graduate of Northwestern University School of Law, where he was the president of the Federalist Society.
When not serving the people of Wisconsin, Hagedorn enjoys serving in his church, reading, rooting for the Green Bay Packers and Milwaukee Brewers, and spending time with his family. Hagedorn has been married for 17 years and has five children, ages 15, 13, 10, 7, and 5.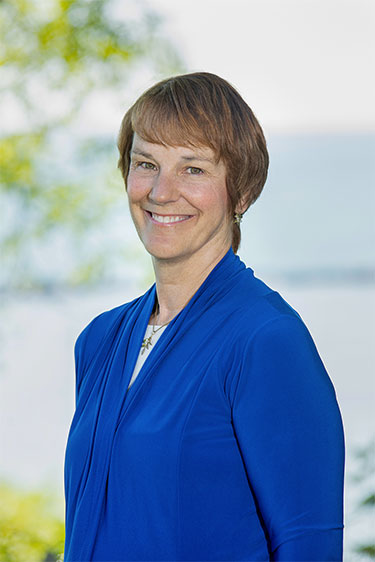 LISA NEUBAUER
Judge Neubauer was elected in 2008 and re-elected in 2014. She was the presiding judge in her district of the Court of Appeals from 2009 through 2015. The Wisconsin Supreme Court appointed her to serve as the chief judge of the Wisconsin Court of Appeals in 2015, and reappointed her in May 2018.
Neubauer also has decades of experience as a Wisconsin litigation attorney prior to becoming a judge. She was a partner at Foley and Lardner LLP and chair of the firm's Insurance Dispute Resolution Practice Group. She co-chaired the firm's national recruiting committee. Neubauer also served as a law clerk for Barbara Crabb, then-chief judge of the U.S. District Court, Western District of Wisconsin.
A graduate of the University of Chicago Law School with honors, Neubauer received her degree in 1987. She is a member of the Order of Coif. In 1979, Neubauer received her B.A. from the University of Wisconsin-Madison, where she majored in political science.
Neubauer is on the Supreme Court Finance Committee and is co-chair of the Wisconsin Bar Association's Bench and Bar Committee and chair of the Bench/Bar Court Funding Subcommittee. She previously served on the Planning Subcommittee of the Planning and Policy Advisory Committee, the Judicial Conduct Advisory Committee, and the Wisconsin Supreme Court Committee on Community Outreach.
Neubauer is a recipient of the Lynford Lardner Community Service Award in recognition of her volunteer work and civic involvement and a recipient of the Association for Women Lawyer's Community Service Award. She also was named a "Woman of Influence" for her mentoring work by The Business Journal.
Neubauer has served as a board member of the Racine Area United Way, ABCD, the Equal Justice Coalition n/k/a Wisconsin Equal Justice Fund and Legal Action of Wisconsin. She also served as Vice-President of the Racine Area United Way Marketing and Resource Development Committee. She has been a reading tutor in the Racine public elementary schools through the United Way Schools of Hope program, a big sister with a Big Sisters of Greater Racine, and a mentor for breast cancer survivors through ABCD, After Breast Cancer Diagnosis.
Neubauer lives in Racine with her husband, Jeff. She is the proud mother of three children.
MILWAUKEE COUNTY CIRCUIT COURT
Former Gov. Scott Walker looms large over this race, which pits 2018 Walker appointee Andrew Jones, 50, against assistant public defender Danielle Shelton, 54. The Milwaukee Journal Sentinel notes that Shelton signed a petition to recall Walker back in 2011. The winner of this sole contested circuit court race will be elected to a six-year term, and will make a cool $141,773 a year.
Learn more about the candidates (and read their official bios) below.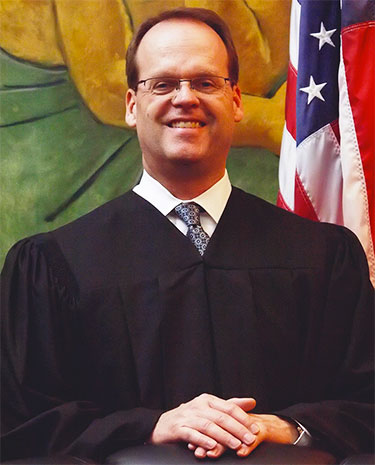 ANDREW JONES
In his 24 years as an attorney, he practiced at every level of the federal and state judicial systems, from the federal and state trial courts in Wisconsin and New York, to the Wisconsin Court of Appeals and the United States Court of Appeals for the Seventh Circuit, to the Wisconsin and United States Supreme Courts. He tried numerous cases before juries, courts, administrative law judges, and arbitrators, and he argued many cases before the state and federal appellate courts.
In his practice, he advised public employees, elected officials, governmental entities, private companies, and individuals in a wide array of litigation disputes. Among other areas of the law, his cases involved constitutional, municipal, compliance, employment, labor, health care, land use, consumer, contractual, and class action issues.
He has served in numerous leadership positions, both within his prior law firms, where he was a member of the board of directors of both Husch Blackwell LLP (700+ attorneys; 19 offices) and Whyte Hirschboeck Dudek S.C. (140+ attorneys; 4 offices), and in the community, where he currently serves on the board of directors for the Milwaukee Bar Association Foundation and Feeding America Eastern Wisconsin.
He is a native of Milwaukee, having been raised in Shorewood by his parents, Bob, a retired educator at UWM, and Mary, a retired librarian for the federal courts in Milwaukee. His sister, Katie, and brother, Brant, are both public high school teachers.
He has been married to his wife, Amy, for 22 years, and they have two daughters, ages 15 and 14.
​He assumed his seat on the Milwaukee County Circuit Court on September 10, 2018, succeeding now Wisconsin Supreme Court Justice Rebecca Dallet in Branch 40 of the Circuit Court.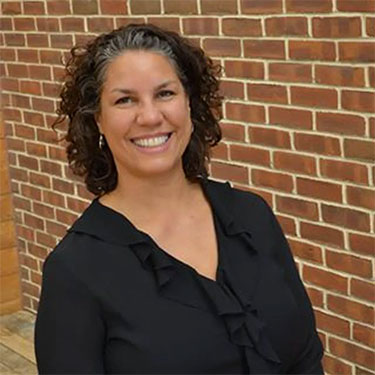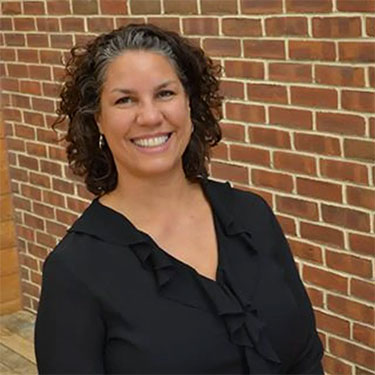 DANIELLE SHELTON
Danielle Shelton is a candidate for Milwaukee County Circuit Court in Branch 40.
Danielle is a mom, a U.S. Army veteran, and an experienced litigator who formerly worked in finance. She has spent nearly two decades fighting to ensure justice for all people and is committed to being a fair judge who will help keep Milwaukee safe and strong.
Danielle raised two daughters in Shorewood, where she currently lives, and grew up primarily on the north side of Milwaukee. She attended public schools, earned a bachelor's degree from UW-Milwaukee, and received her law degree from Marquette University Law School.
Danielle also served in the U.S. Army for six years, first as an enlisted PFC, and then becoming a commissioned officer through ROTC.
After college, Danielle earned her Series 7 and 63 licenses and worked in the financial industry for many years. Then she entered law school at Marquette University, where she worked in the Mediation Clinic with former Supreme Court Justice Janine Geske. After earning her J.D., Danielle moved to France with her two daughters for a year, where she worked to help immigrant women become situated in the community. Upon her return to the U.S., Danielle worked as a Senior Law attorney with Legal Action of Wisconsin. For more than a decade she's worked as an Assistant State Public Defender, and has become a well-known, respected litigator.
When she's not working, you can find Danielle looking for balance through yoga, volunteering in the community, or enjoying fresh coffee at one of Milwaukee's local coffee shops.
MILWAUKEE PUBLIC SCHOOLS BOARD
A total of 10 candidates will duke it out for five seats on the MPS board. Only one race, however, is citywide—Bob Peterson vs. Stefanie Dugan. The Milwaukee Journal Sentinel notes that many of the candidates "have focused on the proliferation of independent charter schools that are authorized—but not directly overseen—by the MPS board. Money is coming in from supporters on both sides of that issue, making the races some of the most expensive in recent years."
Here are those races. Find out who the Shepherd Express likes here.
At-large, citywide: Bob Peterson vs. Stefanie Dugan
District 1: Shyla Deacon vs. Marva Herndon
District 2: Wendell Harris vs. Erika Siemsen
District 3: Sequanna Taylor vs. Catrina Crane
District 8: Kathryn Gabor vs. Megan O'Halloran