After a long-but-busy offseason, the Milwaukee Bucks are back in action for real tonight, as the exciting franchise hosts the Charlotte Hornets at the BMO Harris Bradley Center. Though last season was full of expectations, it was ultimately fruitless. Despite not making the playoffs, there was no shortage of encouraging moments and traceable player growth that signaled much better days ahead for the Milwaukee Bucks.
Will this year bring the long postseason run that's evaded Milwaukee since the turn of the century? Can the team compete without its best shooter and highest scorer? Will Greg Monroe be in a Bucks uniform by season's end? We don't know, man. Instead of crunching numbers and laboring over scouting reports, we've collected 16 (or 17?) reasons to be excited about the 2016-17 Milwaukee Bucks.
1. Thon Maker
The rookie center might be 19. He might be 23. He's probably 7'1″ and that's what matters most.
2. Giannis is here for the long haul
Back in September, Giannis Antetokounmpo signed a four-year, $100M extension that actually left more salary cap wiggle room than he could've. Milwaukee rejoiced because one of the most exciting players in the Association was putting the Bucks in line for promising years ahead. To celebrate, he bought a gigantic teddy bear. Goddammit, Giannis is awesome.
3. Giveaways, such as this Miles Plumlee toothbrush holder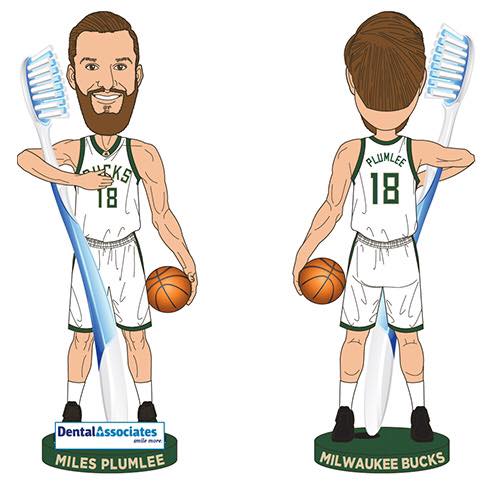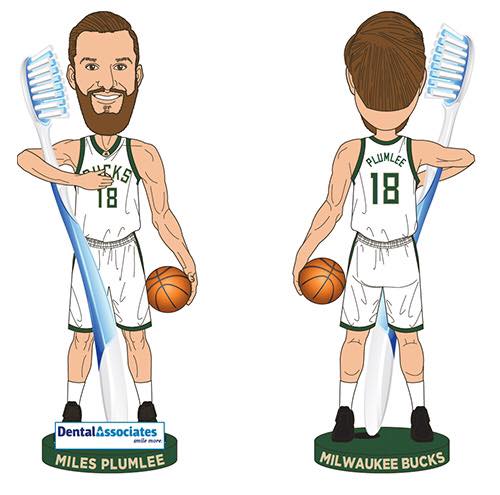 Yeah, yeah, the Miles Plumlee toothbrush holder (February 26) is only intended for the first 5,000 kids. Semantics! Other promotional highlights include an Antetokounmpo youth jersey (January 28), along with bobbleheads for Giannis (January 13), Matthew Dellavedova (January 25), Jabari Parker (March 11).
4. Jabari Parker!
Speaking of Parker, the former second overall pick had a promising return from the ACL tear he sustained early in his 2014-15 rookie campaign. In his first full professional season, Parker averaged 14.1 points, 5.2 boards, and nearly one steal in each of his 76 games. Though he might get lost in all the Giannis fanfare, this season could be the turning point that gets Parker back on track to being a star in the league. Plus, he's reportedly one of the nicest guys around.
5. New faces
It was a busy offseason for Milwaukee's front office. Bosnian forward Mirza Teletovic signed a three-year deal. Chipotle VIP Tony Snell was the return in the Michael Carter-Williams trade. "Australian Jesus" himself, Matthew Dellavedova, came to Milwaukee in July. That's not even counting draftees Thon Maker and Malcolm Brodgon.
6. Old faces
Milwaukee also acquired some familiar veteran name this offseason. Aged sharpshooter Jason Terry signed a one-year deal, and is sure impart some wisdom on one of the league's youngest teams. Michael "Supercool Beas" Beasley came via trade with Houston. Both will try to make up some of the production lost with Khris Middleton's (almost assuredly) season-ending injury.
7. Novak's back
Speaking of old faces, Marquette standout Steve Novak will return to his home state to provide bench depth at the twilight of his career. Before signing a one-year contract, Novak spent just 20 minutes on the court for Milwaukee, spread over three games. Let's hope things are better this time around.
8. If things go well, Jason Terry might get a Milwaukee Bucks tattoo
He's inked the logos of other teams on his body, even before the end of the season. Since he's been wrong before, the Bucks will probably need to win the championship before Jet goes back under the needle to get a deer head on his epidermis.
9. If things go well, Michael Beasley might remove his "Supercool Beas" tattoo
Okay so there's no correlation at all, but what a shitty tattoo!
10. There's probably going to be a '90s night again
Each winter, the Bucks are good for at least one awesome '90s nostalgia night. It's honestly the best (non-playoff) home game of the season. Recent years brought Coolio, Naughty By Nature, and Warren G to the Bradley Center. Who's coming this year? Blackstreet? Keith Sweat? Foxy Brown? Fingers crossed for Mark Morrison.
11. Bango
Though the team doesn't like to acknowledge it, there's a person beneath that deer costume. After Kevin Vandervolk removed the suit for good in 2014, Milwaukee lost its claim to one of the best and most acrobatic mascots in all of sports. After a few seasons getting its hooves wet in the high-profile position, Bango is bound to be up to many of his old tricks.
12. Bango Jr.
Just like the Bango you know and love, only smaller.
13. Bucks Grand Dancers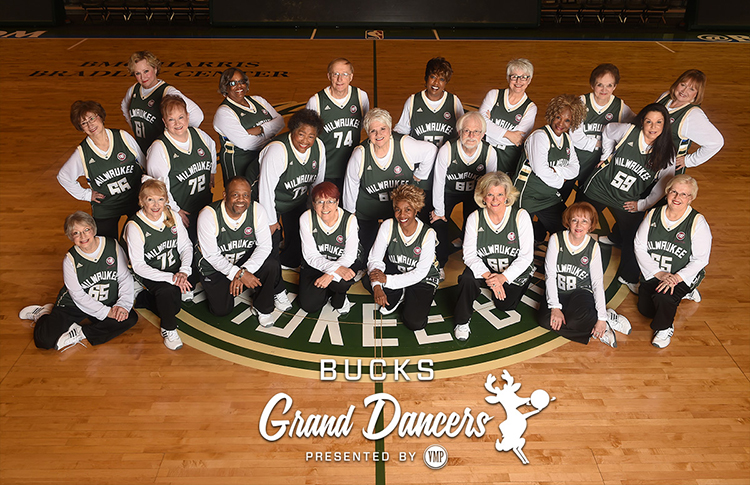 14. David Gruber
You know him. You love him. You're probably going to see him at a lot of games this year.
15. Giannis
We know we said this already, but he deserves two spots on this list.
Good god!
16. Playoffs?
Though Middleton's injury certainly tamps down expectations quite a bit, a Bucks playoff appearance is certainly not out of the question. Between the raw talent of its young core and a stable of veteran role players, Milwaukee could be a dark horse in the Eastern Conference. Or they could lose 50 games.
17 (?). Rashad Vaughn is still on the team
Who knows, some of you might be into that kind of thing.
Go Bucks!