Late last week, the City of Milwaukee Health Department said it was anticipating "changing the public health order next week from Phase 6 to Phase 5." The backward step to a more restrictive health order would have affected capacity limits for businesses without approved COVID-19 safety plans.
On Tuesday of this week, however, Milwaukee Health Commissioner Kirsten Johnson said the city will remain under its current order—Phase 6—for at least four more weeks.
"Our gating criteria have plateaued over the past few days," Johnson said during a media briefing. "As of today, our test positivity rate is 5% and our disease burden is hovering between 80 and 90 cases per 100,000 people. These two data points put us in between Phase 5 and Phase 6 orders. Because of this, and because we are hopeful more people will be vaccinated, we are keeping the Phase 6 order in place for the next four weeks."
The still-in-effect-for-at-least-four-more-weeks Phase 6 public health order allows bar and restaurant patrons to "walk throughout an establishment without masks on while holding food and/or drink," bumps the capacity limit for places without a COVID safety plan to 50% (up from a previous 25%), opens dance floors, and more. It went into effect on March 19.
"We've been watching our data very closely, day by day," Johnson said on Tuesday. "We had a blip, where our cases were going up over the past three to four weeks. That blip has actually declined in the city and has started to plateau, so I don't think now is the time to put in a more restrictive order, given our data and the way it's playing out. I really want to focus our emphasis on looking forward and getting vaccines in arms.
"Please help us get vaccines in arms so we can focus forward," she continued. "As the Commissioner of Health, I'm asking all of our community partners and businesses to do what you can to leverage your resources and encourage everyone you know to get vaccinated. We want to move forward."
Johnson and other officials confirmed the city and county had put Johnson & Johnson vaccinations on pause—following news of six reported cases of blood clots out of 6.8 million doses—but stressed the overall safety of COVID-19 vaccines. Need to get one? If you're 16 or older and you live anywhere in the state, you can literally walk into the Wisconsin Center and get one now.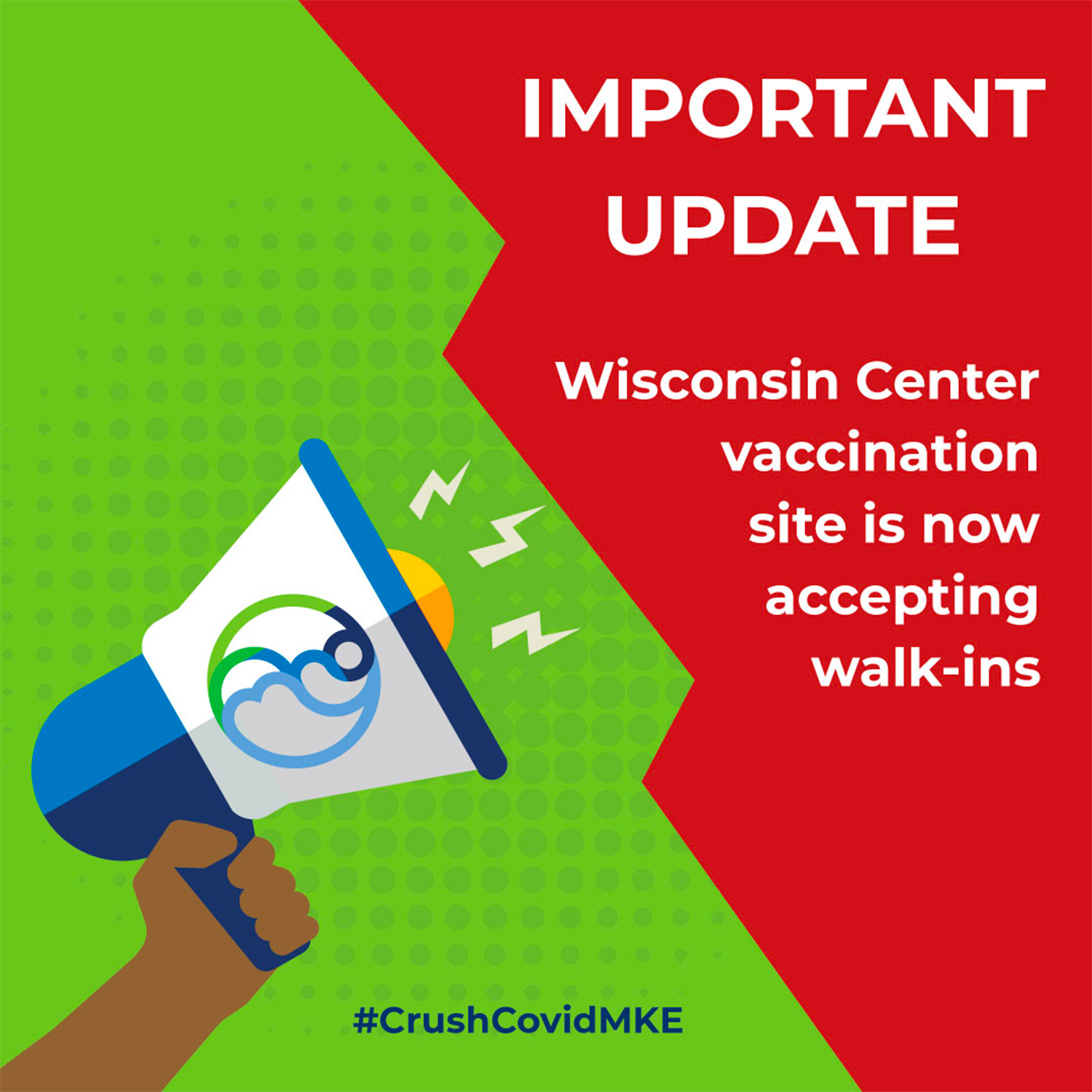 Exclusive articles, podcasts, and more. Support Milwaukee Record on Patreon.
---
RELATED ARTICLES
• Milwaukee will probably get a more restrictive public health order this week
• Wisconsin opens vaccine eligibility, Milwaukee mulls reinstating health order restrictions
• Milwaukee has a new health order and now you can walk around in bars and restaurants
• Milwaukee will receive the gift of a new health order on March 18
• 50 photos of the reopened-but-still-eventually-moving Milwaukee Public Museum
• Brewers 2021 Opening Day: 25% capacity, no tailgating
• Milwaukee Bucks will allow limited number of fans to attend games at Fiserv Forum, beginning tonight
• Milwaukee museums will reopen in March with approved safety plans
• New Milwaukee health order eases restrictions on indoor gatherings, allows counter service for ordering and pick up, more
• Milwaukee health order limiting bars and restaurants with previously approved full-capacity safety plans to 50% capacity will expire Friday, thus allowing bars and restaurants with previously approved full-capacity safety plans to return to full capacity