Some places come and go, while some places become icons. Mandatory Milwaukee is all about the latter. Join us as we revisit beloved and well-worn local staples with fresh eyes, and explore how they might figure in the city's future.
There is a place. There is a place in Milwaukee where the serenity of nature and centuries of industrial presence work together in unexpected harmony. There is a place that allows you to see the city from vibrant vantage points and, later, escape the whir of metropolitan action altogether. There is a place that grants silence and solitude in some places and lesser-known angles of some of the city's most iconic sites and structures in others. Yes, there is a place. That place is on the gentle current of Milwaukee's rivers.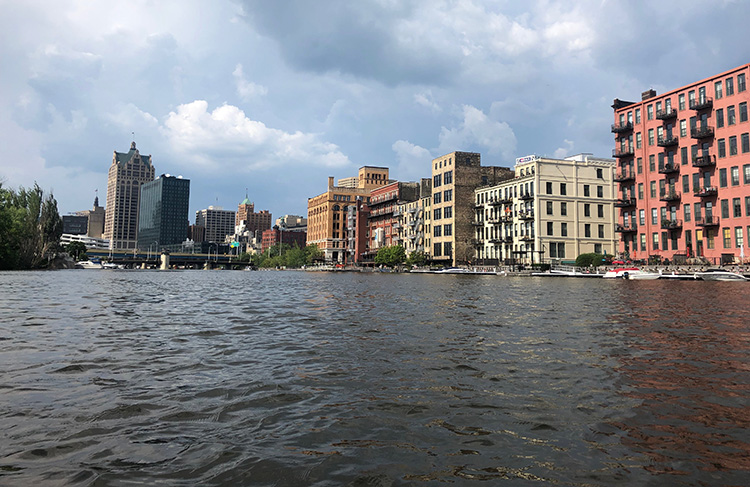 We've mentioned some of the ways to navigate the city's urban waterways before, but in a summer that calls for isolation and social distancing, kayaking is arguably the best way to enjoy the Milwaukee River, Menomonee River, and Kinnickinnic River in a safe, responsible, and private way.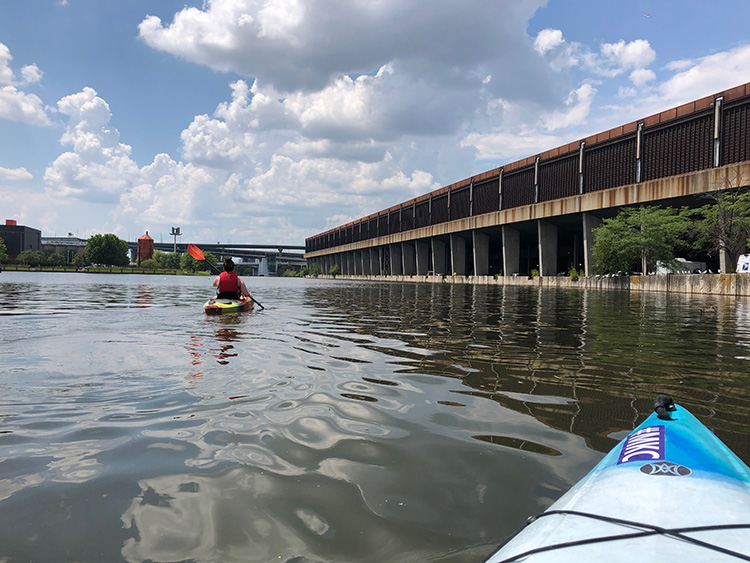 In Downtown Milwaukee and the Third Ward during the late spring and summer months, you're able to rent a kayak from a variety of purveyors like Milwaukee Kayak Company, Brew City Kayak, CWO Kayak Rentals, and Milwaukee Kayak Tours. Once a waiver is signed and payment is processed, you're handed a paddle, given a life vest, and your vessel (with you inside) is put into the water to embark on a journey of your choosing.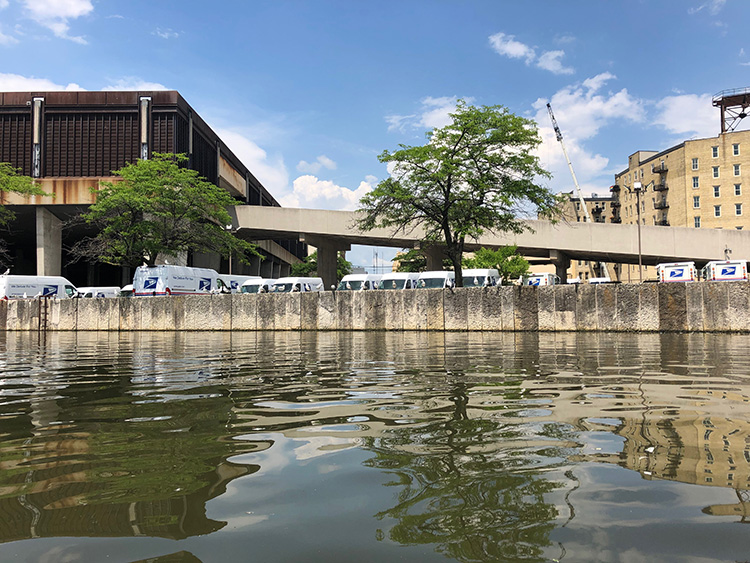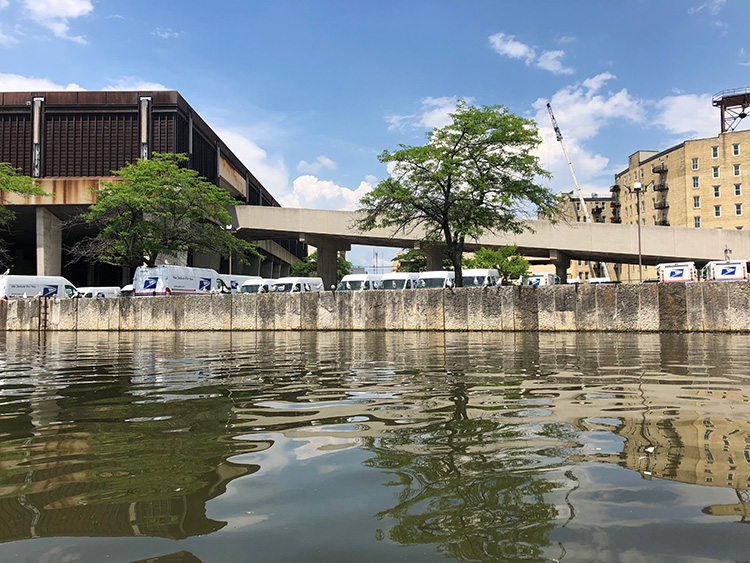 Our maiden voyage took us on the Menomonee River, which was almost entirely absent of boats and other kayaks during our four-hour trip on Monday. After some, well, less-than-scenic views, we passed under some bridges—including one only high enough for kayaks to get through—and found ourselves in a quiet, calm, and private segment of the Menomonee.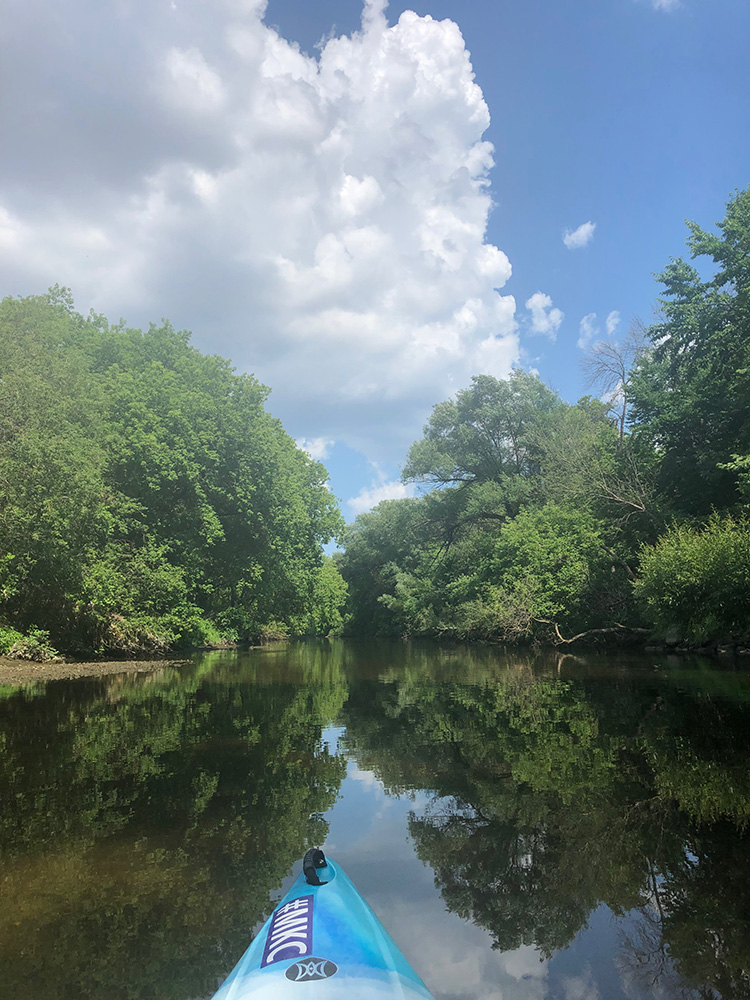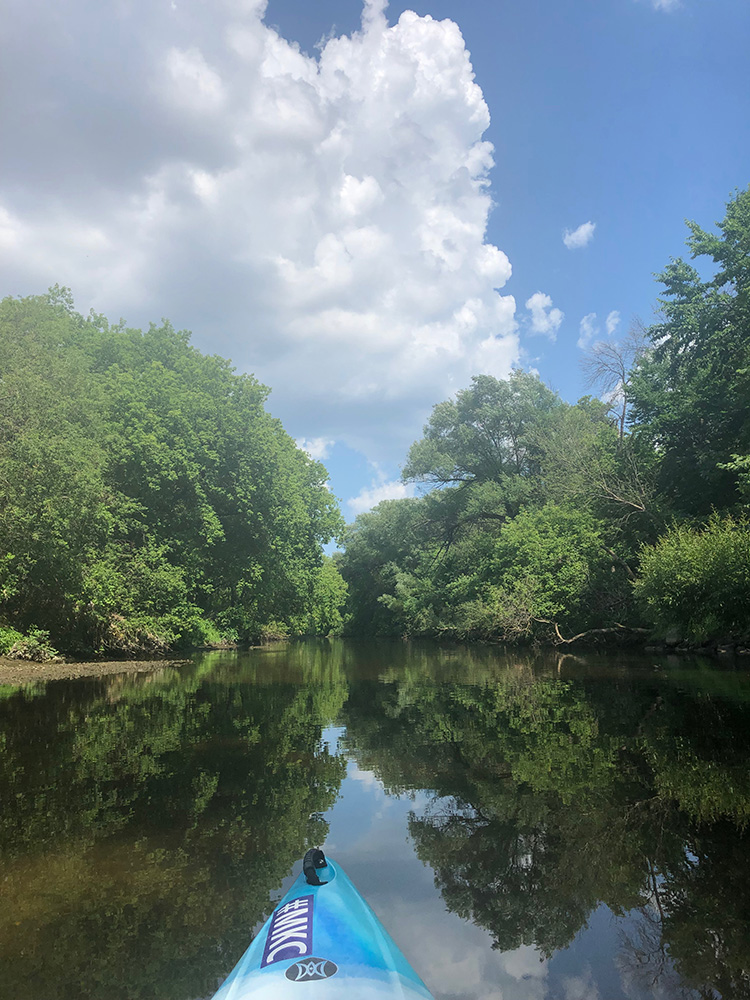 Here, the water was smooth and ducks outnumbered humans. When the water became too shallow and, more so, because we wanted to ensure we'd be back before our four-hour block had concluded, we turned around and made our way back towards Milwaukee Kayak Company's dock.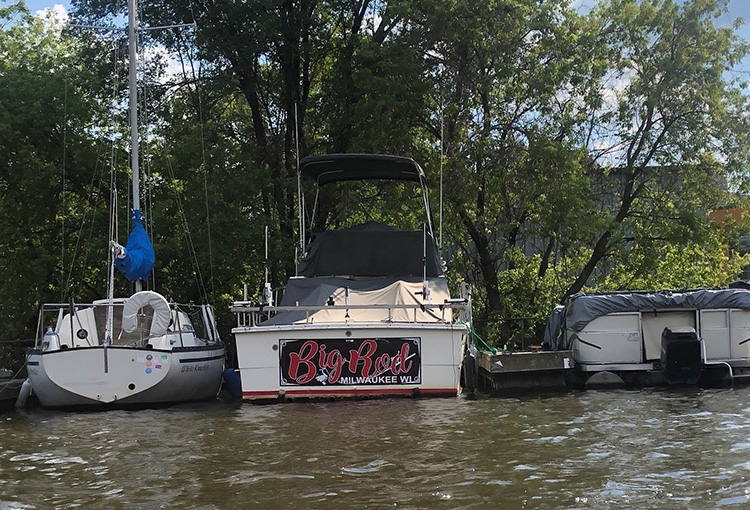 Before ending our day trip, we decided to pass MKC's dock and, instead, check out some boats in the harbor.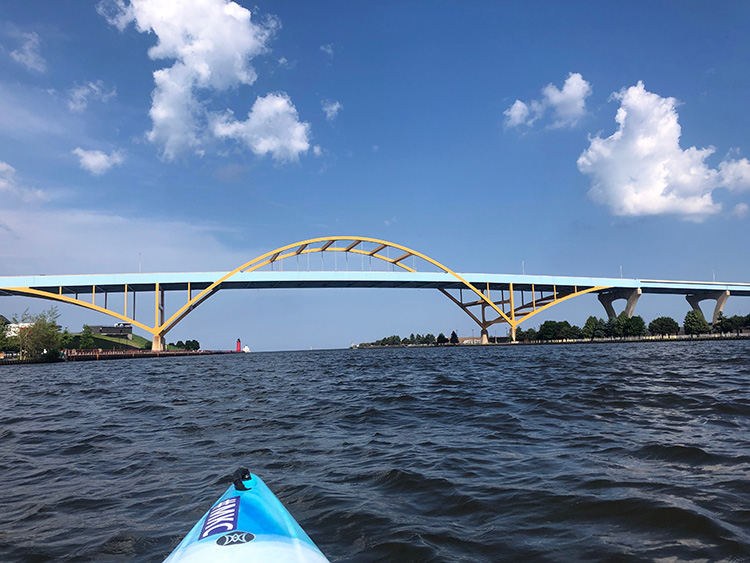 And take a look at the Hoan Bridge as we've never seen it before.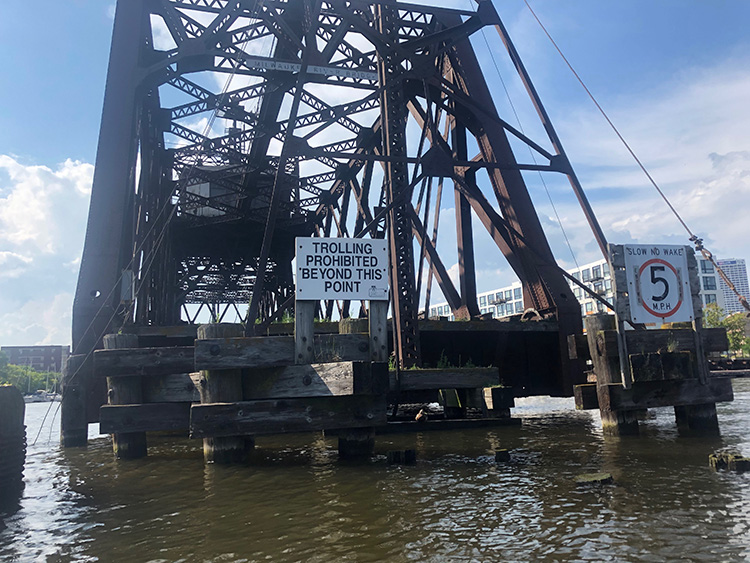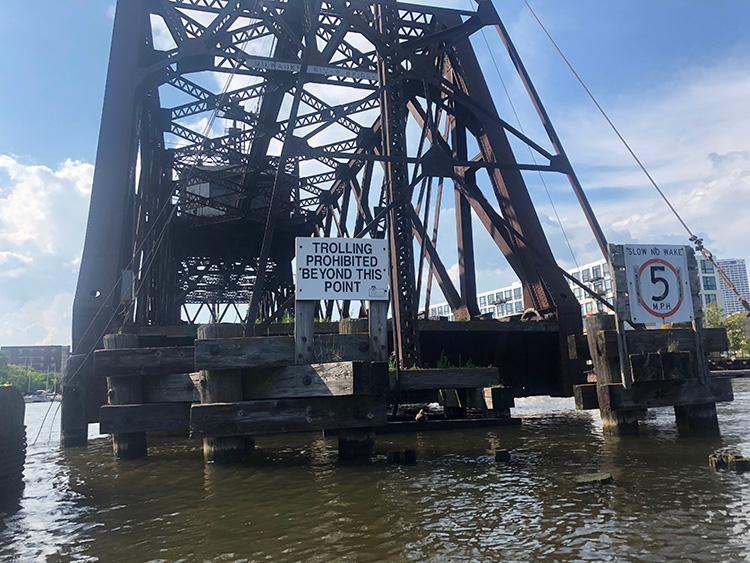 And snap this gem of a picture before eventually concluding our somewhat relaxing, somewhat active, and entirely socially distant day traveling Milwaukee's rivers in a kayak. If you're looking to get a little exercise, soak in some sun, spend a few hours an oar's length from friends or loved ones, and see a side of the city that pedestrians and motorists cannot, rent a kayak and choose your own adventure. You'll be glad you did.