Depending on which news sources you follow, Milwaukee is going through either a "renaissance" or a "reinvention." Or maybe it's a "reboot" or a "reimagining," like that crappy Tim Burton version of Planet Of The Apes. However you want to define it, it's safe to say that Milwaukee is currently building a lot of new shit.
• If there's one downtown-ish Milwaukee location that has seen a ton of change in the past five years, it's that stretch of riverfront where Brady bends into Water. You know, the area where the horribly noisy arcade bar and the horribly contentious swing park currently call home. And yet there are still a few empty lots just begging for new shit. Well, the begging can end, because a new monster project is on the way. Wangard Partners wants to build a three-building, 250-unit residential condominium complex near the intersection of Brady and Water. The tallest building of the complex would be 12 stories. Unit prices, according to Urban Milwaukee, "are intended to be approximately $400 per square foot, making a 1,000 square foot unit $400,000."
"We're very excited about Brady & Water because it will provide a great living experience that connects the urban lifestyle of one of the city's most popular neighborhoods with the natural environment of the Milwaukee River," said Wangard CEO Stewart Wangard in a press release.
The project is notable for being the first major downtown condominium project in a decade; you'll no longer have to correct someone when they ask "Why is Milwaukee building so many condos?" Wangard hopes to break ground on the first phase of the project in 2019. [Urban Milwaukee]
• Speaking of Brady Street…new vape shop! [Milwaukee Business Journal]
• Speaking of contentious developments, that big apartment development planned for S. Kinnickinnic Ave. and S. Herman St. has been scaled back due to negative neighborhood feedback. Here's the original: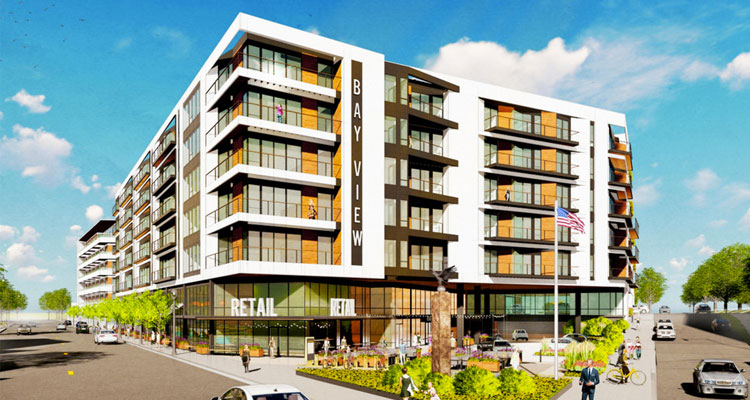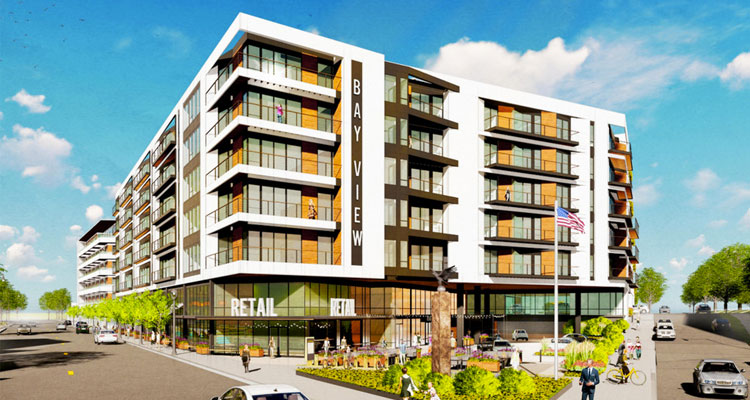 And here's the scaled-back version: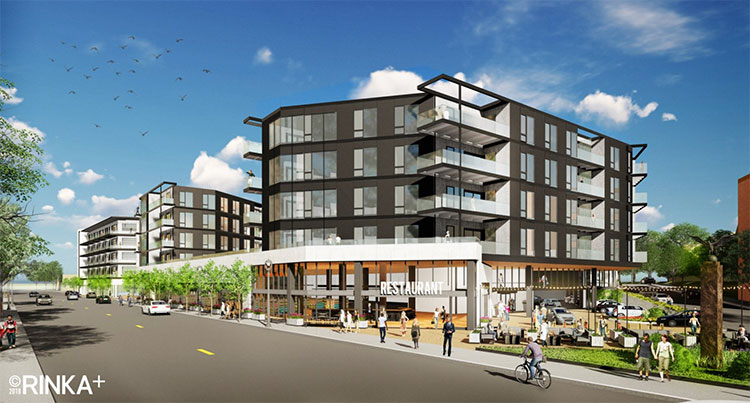 But is the scaled-back development good enough for angry Bay View residents? Urban Milwaukee has the answer:
Developer Scott Lurie and project architect Matt Rinka presented the updated plans to area residents Wednesday night at Bay View High School. The proposal, which originally called for 220 housing units spread across two buildings with first-floor commercial space, was met with fierce resistance at an October meeting. Alderman Tony Zielinski hosted both meetings, each of which drew over 100 attendees and vocal opposition.

"To me it's clear, people don't support this project," said Zielinski after the development team left the room Wednesday night. He pledged to vote against the project. [Urban Milwaukee]
• The new Third Ward home for the Milwaukee Ballet is coming along nicely, and OnMilwaukee has the pictures to prove it. [OnMilwaukee]
• And they have pictures of the all-ages New State venue, coming soon to the burned-out Palms building. [OnMilwaukee]
• A nine-story, Class A office building known as the Broadway Connection is coming to 511 N. Broadway. Law firm Husch Blackwell will lease the top three floors. [Urban Milwaukee]
• Not really a New Shit thing, but the Domes want to grow hemp! [Milwaukee Business Journal]