It technically isn't Halloween until next Thursday, but the vast majority of Milwaukee's seasonal celebrations are to take place over the weekend. From Friday night through October 31 itself, the city will play host to cover concerts, beer release parties, holiday-specific improv, burlesque performances, frightening film screenings, restaurant pop-ups, Tool, and more. And that's not even counting Bob Dylan's October 26 concert at The Rave.
If you've yet to make plans or you're just looking to make the most of one of the best times of the year, check out our guide of Milwaukee area Halloween events.
Friday, October 25
Spooktacullah Costume Party @ Nō Studios
Roughly six months removed from giving listeners the "Spectacullah" gift of his 13th album in as many years, Cullah will host a "Spooktacullah" Halloween event that will include Thunderbird Wine samples, vegan comfort food from Maya Ophelia's, and a costume party. Of course, Cullah will perform at the party, as will the likes of OQ, Frugal Stu & The Coupons, Marina Dove, and Sean Sison.
Halloween At Neon Whale @ Lost Whale
Last October, Lost Whale spent Halloween honoring Willy Wonka. This time around, they'll set their season-specific sights on Batman Forever when the Bay View cocktail bar masquerades as Neon Whale. Along with dressing up like the Neon Gang from the 1995 film, Lost Whale will off music, neon decor, and glow in the dark cocktails with names like "Harvey Dent" and "Riddle Me This."
Freak On A Leash: Halloween Edition @ X-Ray Arcade
X-Ray Arcade's recurring Freak On A Leash event gives nu metal holdovers and nostalgic folks an opportunity to enjoy some of the polarizing sub-genre's greatest hits and forgotten gems, along with Surge cocktails and an era-specific suggested dress code. Freak On A Leash will return to the Cudahy arcade on October 25—this time with a special Halloween theme.
PBR Halloween @ The Drunk Uncle
This Friday and Saturday, The Drunk Uncle in West Allis will offer tallboys of Pabst Blue Ribbon for $1 from open to close. Additionally, the bar will give out an estimated $1,500 worth of Pabst merchandise to people wearing great costumes.
Halloween Retro Dance Party @ Mad Planet
Fear District @ Fiserv Forum Beer Garden
Saturday, October 26
Bond, Boos, And Booze @ SafeHouse
SafeHouse—a place that already offers bottomless mimosas on Sundays and huge cocktails every day—is pulling out all the stops for its Bond, Boos, And Booze event. All night on Saturday, October 26, the spy bar will host an all-you-can-drink party. Beyond the spooky cocktails and the Bond theme, there will be prizes awarded for the most creative costume, best all-around costume, and most Bond-like costumes.
Hay Milwaukee Halloween Country Revue @ Linneman's Riverwest Inn
New Milwaukee classic country outfit The Long Line Riders will host a Halloween hootenanny this Saturday. "Hay Milwaukee Halloween County Revue" will feature a lengthy tribute set chcok full of beloved material from Buck Owens, Johnny Cash, Willie Nelson, Dolly Parton, the Byrd's, and more, during what's sure to be a hootin' and hollerin' Halloween.
The Haunted House Party @ Company Brewing
Featuring music by Best Friends and a special Halloween mix by Yung Zucchini. Costumes are encouraged.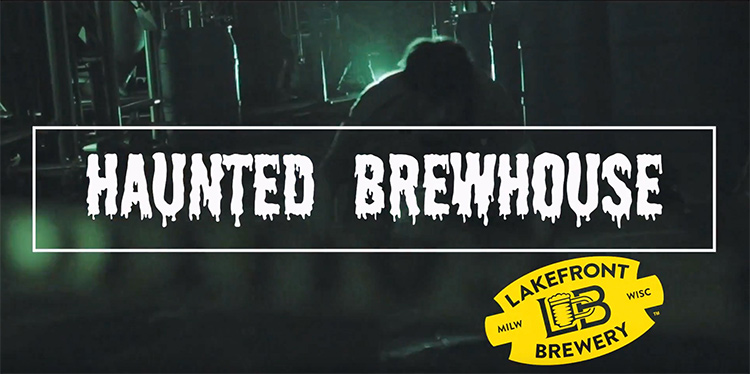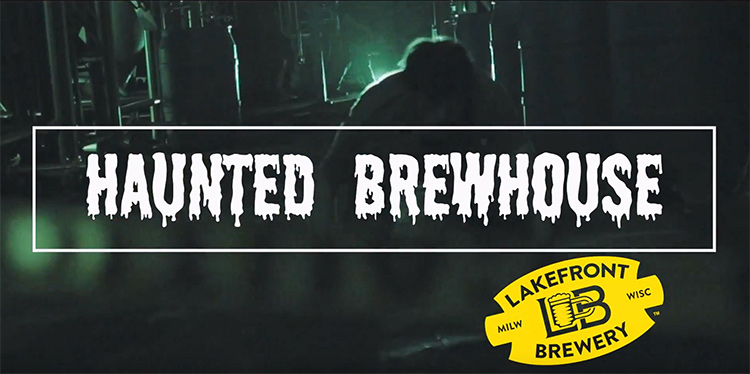 "Twisted Oz" Haunted Brew House @ Lakefront Brewery
Let's talk about Lakefront Brewery's Wizard Of Oz-themed brewery tour, "Twisted Oz." No, not Twizted, just "Twisted." Anyway, on Saturday, October 26 and Thursday, October 31, Lakefront will transform its brewhouse into a haunted house, serving up four 8 oz. samples of beer, a souvenir pint glass, and "the Twisted Oz experience." Tickets ($20) are already on sale for the six tours (three each night), so get on it. Also, Lakefront notes it'll turn away visibly wasted people and that the tour "is really not suitable for children."
PBR Halloween @ The Drunk Uncle
No Dice: The Mil-Walking Dead @ Ampersand Theater Company (Calvary Presbyterian Church)
Member Tour: Spooky Works From The Collection @ Milwaukee Art Museum
The 10th Annual Halloween Throw Down @ Mad Planet
Haunted Barrel BA Candy Bar Porter Bottle Release @ Third Space Brewing
Fear District @ Fiserv Forum Beer Garden
Sunday, October 27
Fear District @ Fiserv Forum Beer Garden
From Thursday, September 26 through Sunday, November 3, the (mostly) family-friendly Fear District will be home to three 3,600-square-foot haunted houses (Vampire Village, Dead Man's Wharf, Scare Acres), oodles of Halloween-themed activities, oodles of Halloween-themed food and drink specials, games, and free horror movie screenings. The Fear District is free. However, admission to the haunted houses is $20 for adults and $15 for kids 12 and under and for folks 65 and over. Pre-sale tickets will be available from September 6 through September 9. Tickets then go on sale September 10. Get them HERE and HERE. (Games, food, and drinks will be sold separately.)
Monday, October 28
Scary Karaoke And 1950s Costume Contest @ Riverwest Public House
Riverwest Public House will spend the majority of the week celebrating Halloween with a variety of events. The fun will start Monday, October 28 with "Scary Karaoke" and a 1950s costume contest.
Suicide Girls: Blackheart Burlesque @ Turner Hall
Fear District @ Fiserv Forum Beer Garden
Tuesday, October 29
'Fire Walk With Me' (with Sheryl Lee and Ray Wise) @ Oriental Theatre
Not only will Milwaukee have a chance to witness David Lynch's 1992 Twin Peaks prequel on the big screen, it will have a chance to enjoy an extended post-film conversation with Sheryl Lee (Laura Palmer) and Ray Wise (Leland Palmer)! Plus, an afterparty! All on Tuesday, October 29! AHHHH!
Halloween Poetry And Art Show @ Riverwest Public House
Two days before October 31, Riverwest Public House will get into the holiday spirit with a Halloween Poetry And Art Show. Beyond showcasing the work of artists, the event will double as an open mic.
Fear District @ Fiserv Forum Beer Garden
Wednesday, October 30
'Halloween' @ Avalon Theater
That's right, horror hounds, Avalon Theater and Rosebud Cinema's annual celebration of all things spooky, gory, and Halloween-y is back! This year's Shocktoberfest is top-notch, and boasts classic flicks like the original Halloween (which will screen a trio of times at Avalon Theater the week of the holiday that shares its name).
Spooky Hot Girl Halloween Party @ The Cooperage
Zed Kenzo will host this unique event at The Cooperage. According to the event page's explanation:
"NO MEN ALLOWED, UNLESS THE WOMXN SAY SO!
*MEN MAY ONLY ENTER IF ACCOMPANIED BY A WOMXN *"
Fear District @ Fiserv Forum Beer Garden
Thursday, October 31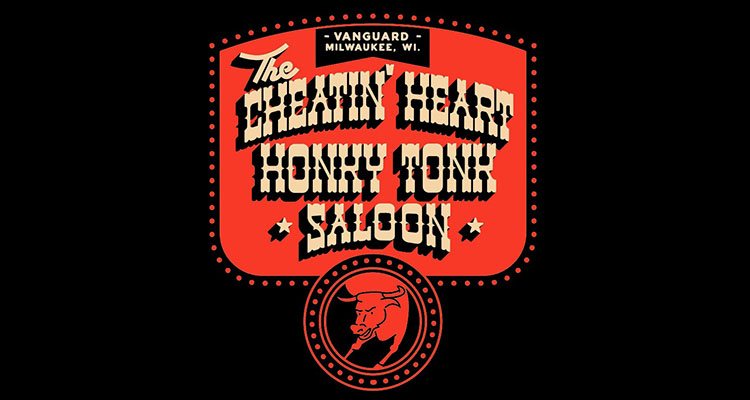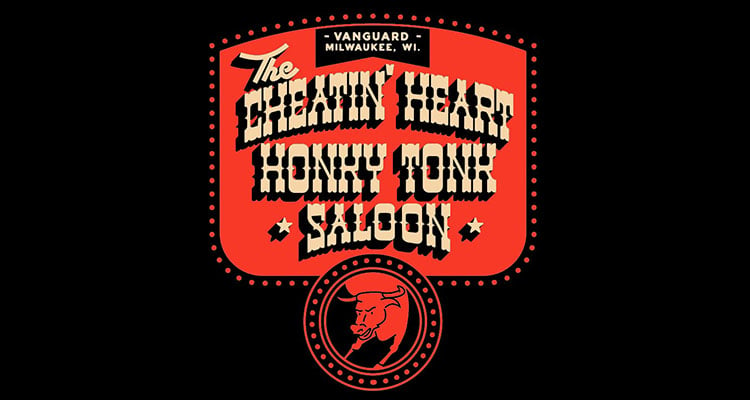 "The Cheatin' Heart Honky Tonk" Halloween Pop-Up @ The Vanguard
The Vanguard isn't afraid to shake things up. On top of regularly adjusting its menu in new and exciting ways, the owners of the Bay View bar and sausage emporium have shown no hesitation to occasionally break format during their first five years in business. The most notable way they change things up every year is its annual Halloween transformation into an entirely different business with an entirely different focus. So is The Vanguard doing something weird and fun this Halloween? Yer darn tootin' they are! Today, the restaurant announced it was spend Thursday, October 31 dressed up as "The Cheatin' Heart Honky Tonk Saloon." Starting that evening, The Vanguard will open up and adhere to a country-fried concept, which will include a new menu to fit the night's theme.
Halloween Bash with Masked Intruder + Direct Hit!, more TBA @ X-Ray Arcade
Once the fucking stupid/annoying radius clause-limitations of Riot Fest finally lifted in late September, X-Ray Arcade announced a scary good Halloween show. Take a trip to Cudahy on October 31 to catch Masked Intruder heading up a so-called "Halloween Bash" that will also feature a Ramones cover set by Direct Hit! (and more bands TBA), Officer Bradford DJing, scary movies, costumes, and ghoulish giveaways.
Circus On Center Street @ Company Brewing
One night after she presides over Cooperage's "Spooky Hot Girl Halloween," Zed Kenzo will perform at Company Brewing's so-called Circus On Center Street. Outside of the holiday affiliation, the event seems to have gotten its name on account of the headliner, Clownvis Presley. If that eclectic bill isn't weird enough for your tastes, The Duckmen will open.
Tool + Killing Joke @ Fiserv Forum
Tool will play Fiserv Forum on Halloween. Nothing else can adequately follow up that sentence.
All Hallows Eve @ Pabst Milwaukee Brewery & Taproom
This All Hallows' Eve, Pabst Milwaukee Brewery & Taproom will host an event by the same name that will come complete with tunes from Gnasdells, Dick Satan Trio, and Mechanical Life Vein, along with a costume contest with Pabst swag awarded to best costumes.
Halloween Spooktacular! @ Linneman's Riverwest Inn
Featuring music by Jorge Vallentine, Robin McDumphy, Cave Paintings, and Awkward Terrible.
Grim Spinning Ghosts Dance Party (featuring Fluid Dynamics) @ Riverwest Public House
An-Ten-Nae x Govinda – Halloween 2019
Halloween Show with Hot By Ziggy + Red Flags, and North Breese @ Cactus Club
"Twisted Oz" Haunted Brew House @ Lakefront Brewery
Happy Happy Halloween Party @ Third Space Brewing