Every party has to end at some point. For Milwaukee's premier party-pop project, that point in time is this weekend. After a nearly 10-year run, Rio Turbo will play its "last show ever" on Saturday, September 24. The final performance will take place at Promises, a new Walker's Point bar and music venue co-owned by Rio Turbo bandleader Joey Turbo.
"It's been a wonderful and wild ride. The ride is over," Turbo tells Milwaukee Record. "The fact that the ride lasted this long is too cool and I am so grateful to everyone who helped make the boyhood dream come true."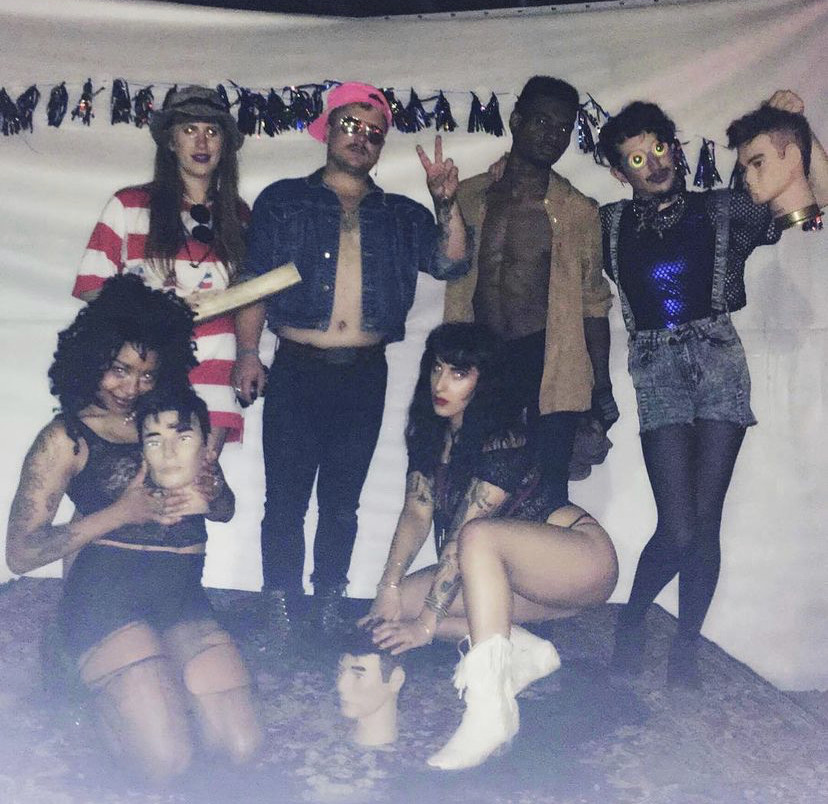 Turbo says the project is ending now because it's rare opportunity for all of Rio Turbo's members—who are now spread around the country and occupied with a variety of other creative ventures and business endeavors—to get together "in one city, in one building, on one night."
Since first coming to consciousness in early 2013, Rio Turbo quickly became a local favorite, a festival fixture, and a group known for its incomparable live shows. Beyond putting out memorable music videos and celebrated songs, the project also toured internationally, played with some notable names touring through Milwaukee, and opened for Corey Feldman moments before he knocked his tooth out at Shank Hall that one time.
"Rio Turbo went to Japan, opened for Big Freedia, played weddings and baby showers, starred in Mondo Lucha, let Corey Feldman open for us, and partied very hard," Turbo says.
Saturday night's Rio Turbo farewell show with the full lineup begins at 9 p.m. and there is no cover. Unmanned Ship and Jaff Graffner will play in support. In addition to the final performance, Rio Turbo has made all of its material available for free download on its Bandcamp page.