Caleb Westphal hasn't missed a Friday fish fry since 2013. Follow along with his never-ending adventures here.
Film can enlighten viewers and set them on new paths of exploration and discovery. On the other hand, it can provide a respite during turbulent times, and be a short-term escape from the horrors of life. No matter whether one seeks engagement or escape while viewing a film, it is perhaps now, during this time of coronavirus disease 2019, that films are needed most. Experiencing them in a theater heightens their effects, but we are currently unable to physically come together to share their power in this way.
Milwaukee has no shortage of theaters that are packed during safer times, including the Oriental and Downer. There also is the Avalon, a Mediterranean Revival style atmospheric theater with a starry ceiling that opened its doors for the first time in 1929. While the screens at the Avalon have gone dark for the time being, there is one "screen" there that is still showing, albeit for takeout: Mistral (2473 S. Kinnickinnic Ave., 414-539-6469). Dinner showtimes are from 4:30–7:30 p.m. on Wednesday through Sunday, and brunch showtimes are from 10 a.m.–2 p.m. on Saturday and Sunday. Fish-related features currently playing on the Mistral screen include the family meal fish fry ($40), the family meal of cod sandwiches ($42), the beer battered cod fish fry ($14), the beer battered cod sandwich ($12), and the kid's fish fry ($7). Let's take in one of the showings, shall we?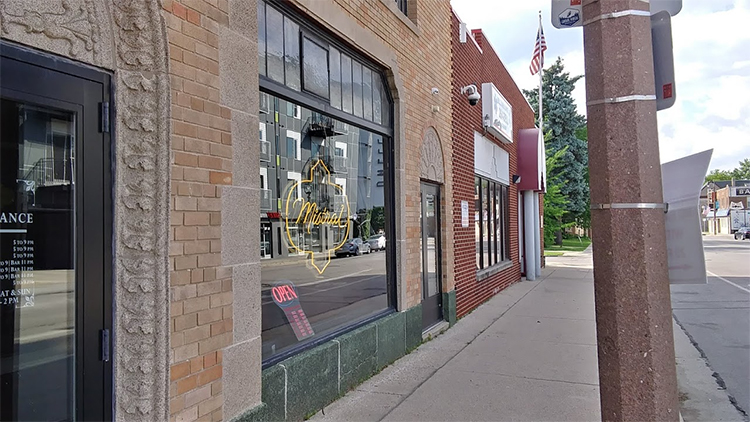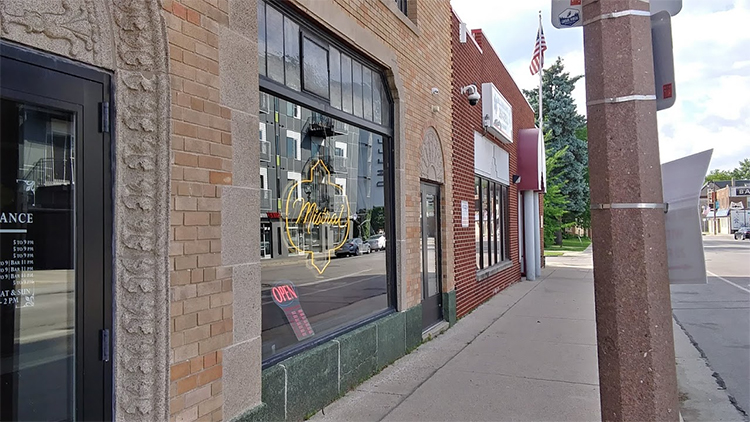 "FISH"
FADE IN:
INT. A DINING ROOM IN WISCONSIN — FRIDAY NIGHT
The camera zooms in from above to a cardboard box sitting on a table. It is simply labeled "Fish." A pair of HANDS open the box and a fish fry consisting of LEMON WEDGE, COD 1, COD 2, COD 3, COD 4, TARTAR SAUCE, FRENCH FRIES and COLESLAW is revealed. The hands transfer the contents to a plate. The lemon wedge is tossed into a garbage can.
LEMON WEDGE (from garbage)
Why do I always get ignored? Why am I
always thrown out? I have so much to
offer…
COD 1
There are four of us. We also are the
most popular part of this meal. Do
people throw us out? No. Is this a
coleslaw meal with a side of cod? No.
Did this dude order french fries and
get some cod with it? Hell no! We rule
this plate.
A hand returns and grabs Cod 1 and it disappears off the screen.
COD 1 (OS)
No! NOOOOOOOOOO!
COD 2
Did you see how full of itself Cod 1
was? Now it is gone. Let this be a
lesson to us, Cod 3 and Cod 4. Let us
not be so smug. Yes, we are the
namesake of this meal, but we are not
without fault. We are a little soggy
on the bottom and we are quite neutral
in flavor, inside and out. Sure, there
is a hint of salt and beer flavor on
our exterior, but not much. We are so
thin-battered that we are almost translucent.
We are chunky and flake moderately well,
but we are rather small.
FRENCH FRIES
I'm surprised he didn't pick me. I am
well-salted, to what I would say is
almost the perfect amount. I'm skinny
and there is also a bit of potato skin
left on me. I'm a little soft but a
little crunchy—the perfect balance!
I'm no Potato Pancake, but come on, I've
got a lot going for me!
A Hand descends and grabs a handful of French Fries.
COD 2
He heard you, French Fries. You
shouldn't have been so boastful. Now a
third of you is gone!
TARTAR SAUCE (quietly)
Pssst. Pssst. Come over here.
Cod 3 and Cod 4 look at each other and Cod 3 goes to meet Tartar Sauce. Tartar Sauce is thin with a little bit or relish in it. There may be some other seasonings as well, but everything in Tartar Sauce is small and hard to decipher. Cod 3 is given a little bit of life now that it has met Tartar Sauce. But this new life is cut short and Cod 3 is taken off screen, never to return again.
COLESLAW
Where is Rye Bread? It's a little
lonely without my sidekick side here
tonight.
Coleslaw is mainly made up of green cabbage, but there are a few slivers of carrots in it as well. It is extra creamy, being more thick and dense than juicy. It has a moderate amount of black pepper, and yet is rather sweet. A FORK comes into the frame for a moment and takes part of Coleslaw with it. Following this, the Fork and a Hand continue taking things until French Fries and Coleslaw are eaten up and nothing remains besides Cod 2. The Hand slowly descends one last time. Cod 2 disappears off screen.
FADE OUT.
THE END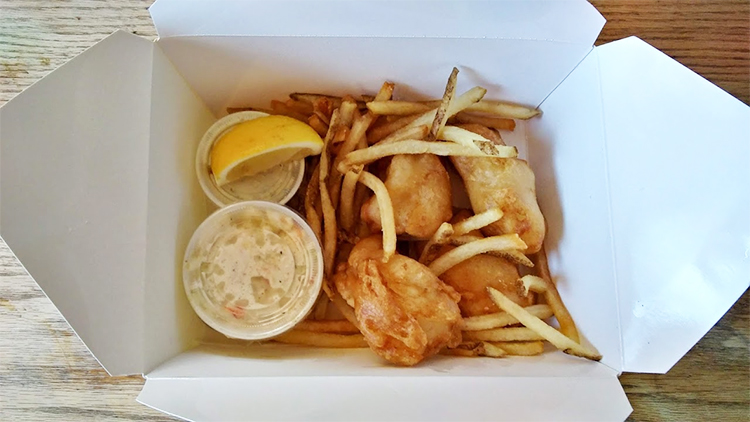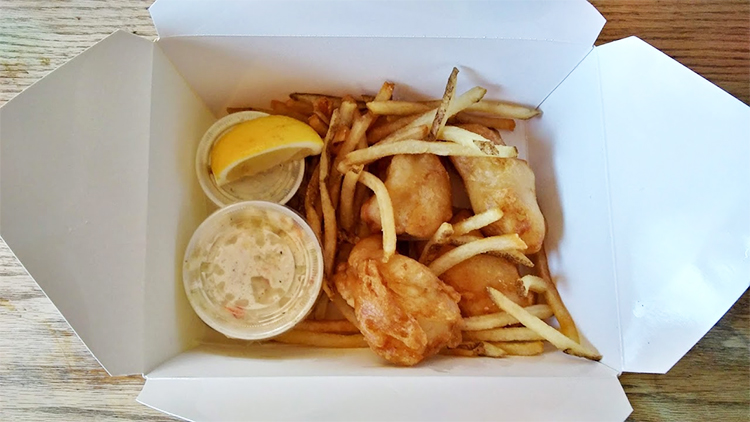 Takeaways Fish Film Review: Mistral is located inside of the Avalon Theater and is currently open for to-go orders for dinner on Wednesday through Sunday and for brunch on Saturday and Sunday; extra thick and creamy Coleslaw that could use some more screen time (i.e. I could have eaten a tub of it); the Cod had a thin beer batter that was rather neutral in flavor; Rye Bread was not a supporting cast member; hand cut French Fries with a texture and flavor that were on point; the French Fries and Coleslaw were the stars of the meal.