To quote Nate Gunray from Star Wars: Episode I – The Phantom Menace: THIS IS GETTING OUT OF HAND. NOW THERE ARE TWO OF THEM. (Two Milwaukee-area selfie studios, that is.)
You've probably already read about Selfie WRLD MKE, a so-called "selfie museum" opening June 12 at 16700 W. Bluemound Rd., No. 400, in Brookfield. You see, for $20 a pop ($15 for kids 12 and under), you can "immerse yourself into [Selfie WRLD MKE's] fun, eye-catching, interactive art installations" and, well, take selfies. It's like a DIY photography studio for when you absolutely have to post something to Instagram but you're too busy to visit the art museum, the lake, the Bronze Fonz, one of the Sculpture Milwaukee sculptures, or anywhere/anything else in the entire city.
"Experience many unique themes knowing we had your best selfie in mind," reads the website. "Bring your friends, family, a date, or just yourself and your phone, and unleash your inner child!" No beer or booze is allowed, a $20 ticket is good for an hour, and Selfie WRLD is a franchise out of Des Moines.
Read more about Selfie WRLD MKE at the Milwaukee Journal Sentinel. Or OnMilwaukee. Or Milwaukee Magazine. Oh god.
View this post on Instagram
BUT WAIT, THERE'S MORE. Yes, ANOTHER selfie studio is opening in Milwaukee in June. This one is called Selfie Hop and it's located on the East Side at 2410 N. Farwell Ave.—a.k.a. the former Urban Om space, a.k.a. that space we're pretty sure used to house a club called "Your Mother's House" 8,000 years ago. Remember that? Just us? Oh god.
"Selfie Hop is a selfie photography studio," reads the website. "We have over 20 different photo opportunities for your photo-taking pleasure. You can snap photos by yourself, with a special someone, or with a group of friends." Unlike Selfie WRLD, Selfie Hop is locally owned and operated, making it the selfie studio of choice for local-minded selfie takers. Tickets are $16 per hour ($11 for kids 12 and under). It opens June 3.
Here's what it looked like when we peeked in the front window on Monday: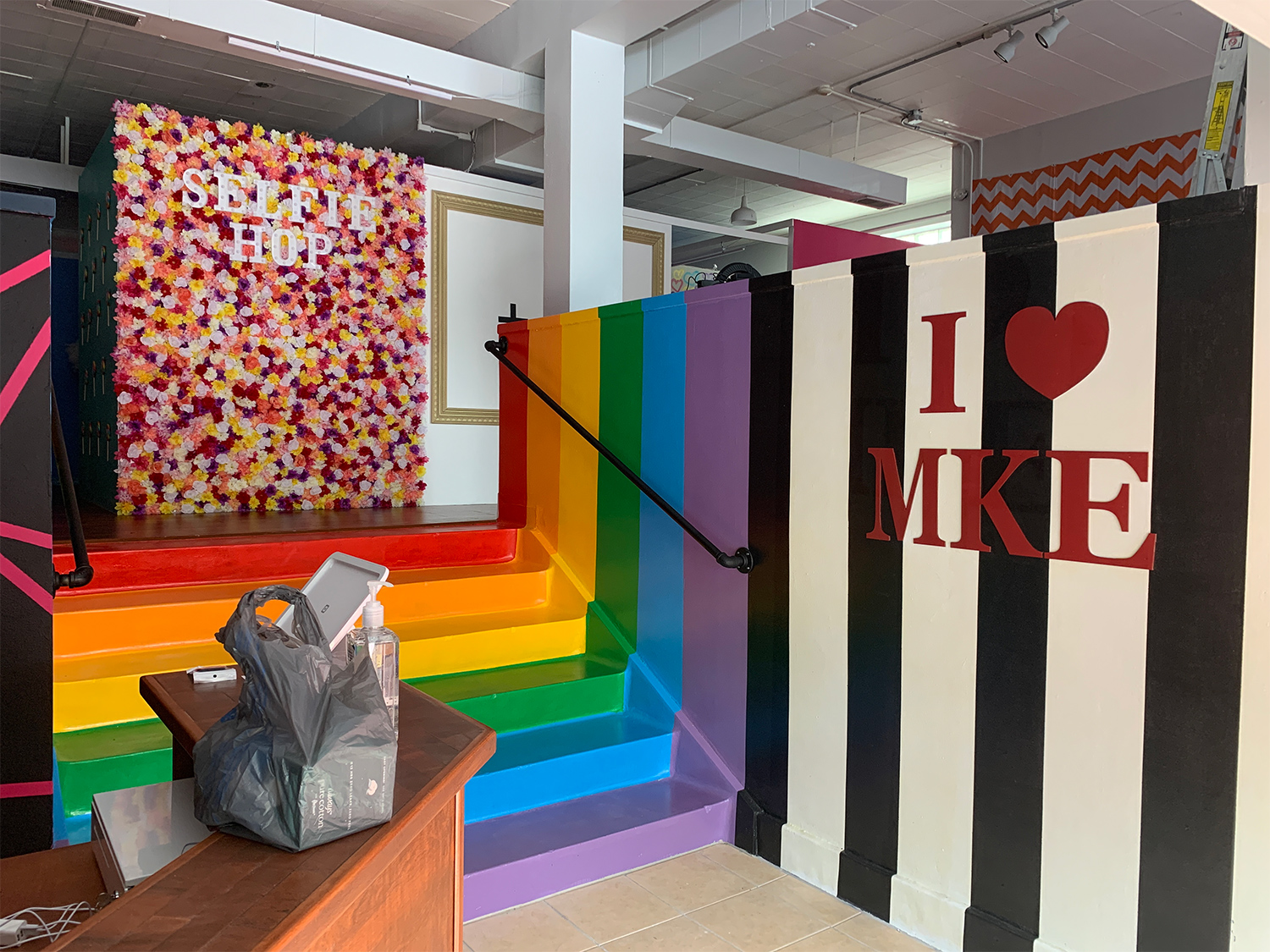 Read more about Selfie Hop at…well, nowhere. Looks like we're the first to report on it, a.k.a. to have written about it after we walked by it on our way to get burgers from Louie's Char Dogs, which is really, really good. Good luck, Selfie Hop! Here's a selfie ON The Hop.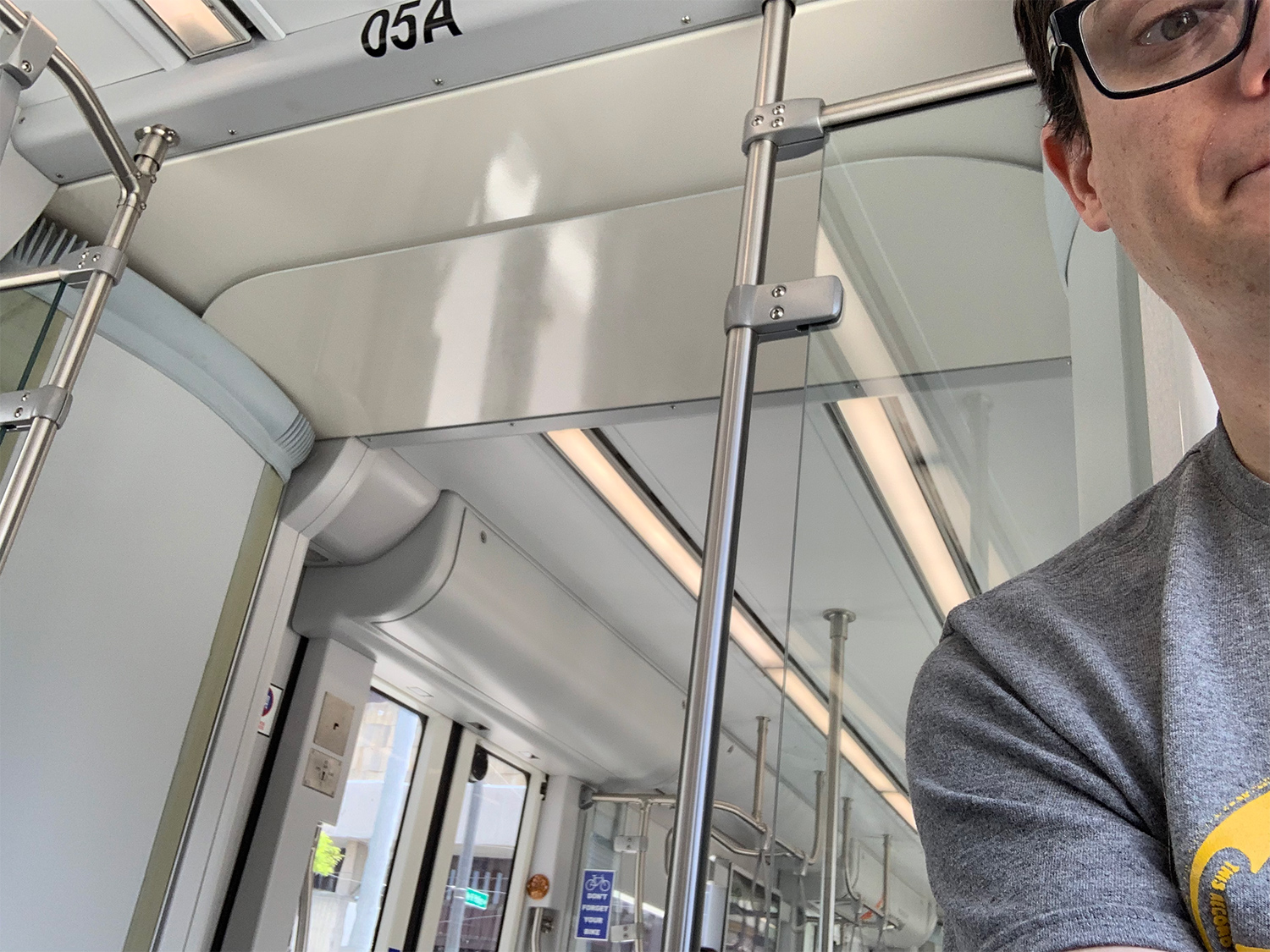 Exclusive articles, podcasts, and more. Support Milwaukee Record on Patreon.
---
RELATED ARTICLES
• Louie's Char Dogs & Butter Burgers is open on the East Side and it's good