The person who said "laughter is the best medicine" is neither laughing nor alive today. Thanks anyway, Dr. Not-A-Doctor. Maybe you should've opted for a less zany prescription. Fun is a great way to mask the pain of the problems we all face, but it's not usually a solution to those problems.
In an ideal world, all of our problems could be solved with a joke or a game or a picture of a puppy, but we don't live in that world. While we should strive to put smiles on each other's faces, we should make sure we're removing tears and suffering first. Many people are! Milwaukee Bucks newcomer and 2020 NBA Teammate of the Year Award recipient, Jrue Holiday, recently said:
"It's encouraging to know that in a time when we could all use a helping hand, we are still searching for ways to help one another."
This is a guy who works in professional sports. It's tough. He works really hard to put smiles on the faces of those who watch him play. But he also works to make the world a better, healthier, safer, and fairer place for everyone. We all need a little help in one way or another (some more than others), but most of us can also give help in one way or another.
The purpose of this Facts series has always been to create some goofy laughs while also calling attention to the people, places, and things that we love in and around Milwaukee. But, if we're being honest, it's usually more funful than helpful. In December 2020 and beyond, Milwaukee could use more helpful than funful. Also, funful isn't a word. With that in mind, this last Facts article of 2020 will be a little shorter than the usual 25, and hopefully a little more helpful. Let's all be a little more helpful in 2021. And now, the facts!
1. Jrue Holiday, along with his wife, Lauren, committed to make a large donation earlier this year:
"With the Covid-19 Pandemic and heightened racial injustices in 2020, many of us have been looking for answers. Lauren & I found ourselves searching for ways to help our community at a time when they needed it most. Pledging the remainder of our 2020 NBA salary to small black owned businesses, nonprofits and initiatives is how we felt we could make a lasting impact."
Reports vary on what that exact figure is, but $5 million seems to be in the ballpark. Whatever the number is, it's A LOT and it's awesome and it's inspirational. A less interesting note is that Jrue Holiday was born the same day that Mariah Carey's debut album was released.
View this post on Instagram
2. Mariah Carey made her Milwaukee debut in 2019, performing at the Miller High Life Theater on March 15 of last year. While she did not perform in Milwaukee in 2020, her holiday classic "All I Want For Christmas Is You" was played 37 times on local stations B93.3 (22 times) and 95.7 BIG FM (15 times) over the long weekend following Thanksgiving.
3. Local food pantries were busier than usual this last Thanksgiving as COVID-19 really did a number on the incomes of local families. That hasn't improved much since Thanksgiving. If you have the means, PLEASE make a point to donate food, money, time, or whatever you can to help groups such as Hunger Task Force, Feeding America Eastern Wisconsin, or the Riverwest Food Pantry. It's never been more important than it is right now to make sure that food is available for everyone who needs it.
Less important: "Wintry Fort Eavesdrop" is the best way to find out what schemes your snowball fight opponents are hatching, and it's also an anagram for Riverwest Food Pantry.
4. Speaking of Riverwest Food Pantry, don't forget to celebrate Jim Gaffigan Day on December 31. Mayor Tom Barrett declared December 31, 2016 to be Jim Gaffigan Day in the City of Milwaukee on account of his New Year's Eve shows raising approximately $100,000 for Riverwest Food Pantry. Don't forget to donate to the Riverwest Food Pantry.
5. Speaking of Jim Gaffigan, Beyoncé's Grammy-winning I Am… Sasha Fierce album featured vocals and production work from the multi-multi-talented Rico Love, who grew up in Milwaukee. Love was born on December 3, 1982, the same day the Milwaukee Bucks beat the Boston Celtics 115-112 at the MECCA Arena. Later that season, the Bucks would go on to sweep the Celtics 4-0 in the Eastern Conference Semifinals—the first time the Celtics had ever been swept in a playoff series.
6. Speaking of Beyoncé, her 2020 visual album Black Is King will go down as a highlight of a not-so-great year, for sure. The musical film featured her husband and fellow super duper star Jay-Z. While it's not in Boston, Jay Z Drive in Harwich, Massachusetts is about 1,138 miles away from the UW-Milwaukee Panther Arena (formerly MECCA Arena).
7. Jim Gaffigan didn't actually have anything to do with #5, in case you were still hung up on that. However, that father of five does have something in common with Milwaukee's newest father of two, Jrue Holiday. Their wives, Jeannie Gaffigan and Lauren Holiday, are both brain cancer survivors, in addition to being mothers.
Take a quick moment to recognize moms (and dads) who brought their families through 2020 while also dealing with their own health concerns. Plus, be sure to thank a health care worker today as they've been helping us all not die from all the usual worst case scenarios, while also helping us not die from COVID. You're all amazing.
What's not amazing, though, is the fact these combined mothers of seven have won two Olympic Gold medals, a Christopher Award, and a World Cup between them, while their husbands have won a grand total of… well…not much. With all due respect, fellas, it'd sure be nice to see a Bucks title and a Grammy-winning Hot Pockets bit in 2021.
8. Speaking of Milwaukee native Jeannie Gaffigan, she graduated from Marquette University's Diederich College of Communication in 1992. Three years later, Wauwatosa native Adam Stockhausen also graduated from the Diederich College and has gone on to work in film production design. During his career, he has worked with mega-directors such as Wes Anderson, Steve McQueen, and Steven Spielberg. He's been nominated for multiple Academy Awards, and brought home the Best Production Design Oscar for his work on Anderson's The Grand Budapest Hotel in 2015. He was born on November 30, 1972—exactly one day after the video game PONG was released.
9. Everyone on social media seems to love the newly released Wonder Woman 1984, right? Right. Unfortunately, there are no major Milwaukee connections to Wonder Woman. Well, except for this one.
10. While we can't be sure of what route he was taking, it seems likely that Al Jarreau would've taken I-80 from Milwaukee to California (likely the Bay Area) in the move he describes in his 1976 song "Milwaukee." If that was the case, the last place he could've described as "almost 2,000 miles from my home sweet home" would be Troy, California at 1,998 miles. Had he gotten to Crystal Lake, California, he would've been just over 2,000 miles from Milwaukee.
11. Speaking of Crystal Lake (a different one), Crystal Lake, Illinois is a northwest suburb of Chicago and about 20 miles south of the Wisconsin border, and it's the hometown of Hot Ones host Sean Evans. Evans has used his diabolical roster of hot sauces to burn off the taste buds of dozens of celebrities, such as Jeff Goldblum, Halle Berry, and even local boy JJ Watt. Rather than spending your money on "Da Bomb: Beyond Insanity" sauce from Kansas City / the surface of the sun, we recommend that you melt your face off with something local, like Crafty Cow's "Heat & Repeat" challenge. Or, just order some local chicken or plant-based grub that will leave your tongue intact.
Side Note: Should you decide to visit Crystal Lake as the COVID situation allows, you won't likely encounter any machete-wielding Voorheeses, but you will drive past the shuttered American Girl doll distribution center in Wilmot, Wisconsin on your way there from Milwaukee, which is creepy enough.
12. During the 12 months running up to the printing of our 2021 Media Kit, people visited Milwaukee Record about 59% more than they did in the previous 12 months. THANK YOU. To put that in perspective, if Giannis Antetokounmpo was 59% bigger, he'd be 11 feet tall and 385 pounds.
13. Speaking of a Milwaukee Buck, the Milwaukee Bucks were selected as the Sports Illustrated Team of the Year over the Kansas City Chiefs, Los Angeles Dodgers, and Tampa Bay Lighting—all championship teams this past year. SI selected the Bucks because of how they used their platform in the NBA bubble to speak out against systemic racism. THANK YOU, BUCKS.
Less important: The Sports Illustrated Best Dressed Award, presented by JCPenney, went to Arizona Cardinals Wide Receiver DeAndre Hopkins and not Bob Uecker.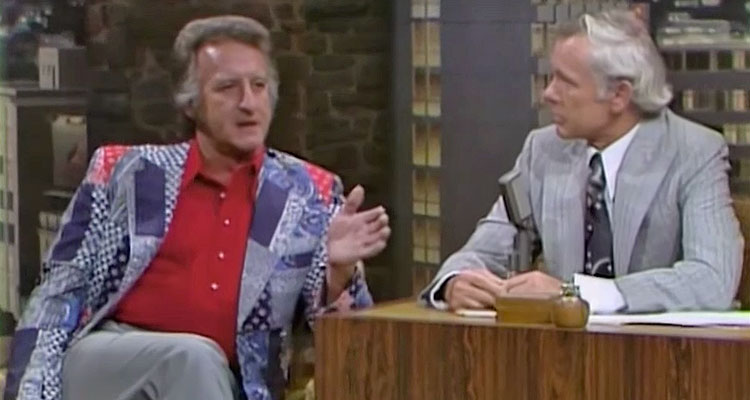 14a. If you were to draw a circle with a radius of 414 miles and the 414 area code at the center, one town that would land directly on that drawn circle would be Sudbury, Ontario, Canada, where the show Letterkenny is taped and I suggest you let that one marinate.
14b. Answer: This charitable and sometimes mustachioed game show host also hails from Sudbury, Ontario. We lost both him and his arch nemesis, Sean Connery, in 2020.
Milwaukee Record: Who is Alex Trebek?
15. Searching For Bobby Fischer—a biographical movie about a chess prodigy in New York City that's clearly better than any pretty good Netflix series about the same topic—makes the point in the end that respect for others and mutual enjoyment are more important than winning and perfection. Good lessons, for both child prodigies and adult dummies. *braces for punch from Queen's Gambit fans*
The main character in Searching For Bobby Fischer is a 7 year old boy named Josh Waitzkin. He wears L.A. Gear basketball shoes (Regulators, to be exact). Hakeem Olajuwon also wore L.A. Gear basketball shoes, and he was doing so when he dropped a quadruple double (one of only five in NBA history) in a 120-94 Houston Rockets home win over the Bucks on March 29, 1990. Frank Kornet of the Bucks scored exactly zero points.
16. On December 1, 2018, the Milwaukee Bucks lost in overtime to the New York Knicks at Madison Square Garden, 136-134. Emily Ratajkowski was sitting courtside. Luke Kornet of the Knicks (son of Frank Kornet of the Bucks) scored exactly zero points.
17. Here's a shot from Star Trek: Deep Space Nine featuring Marc Salaimo (left, as Gul Dukat) and Salome Jens (right, Female Changeling) who are both from Milwaukee.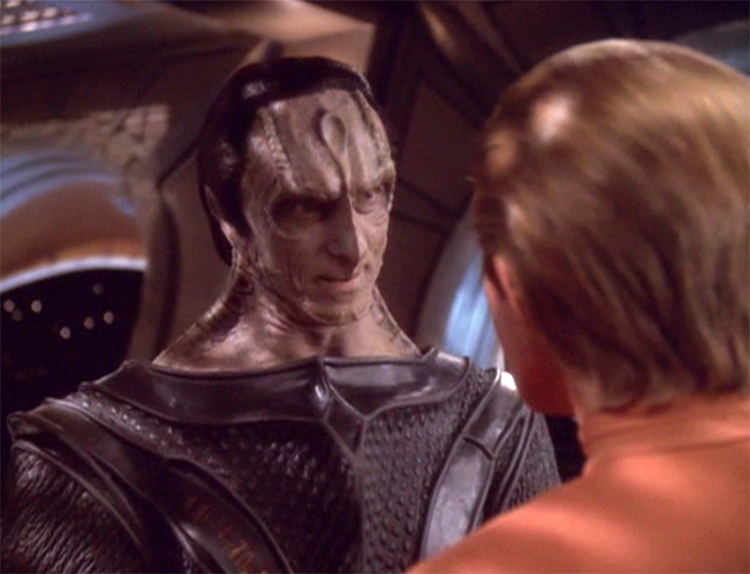 18. Milwaukee's Ms. Lotus Fankh, like many other artists, paints pictures through her music that are both pleasing to the ear and challenging to the status quo. She's working to build smiles and destroy suffering and doing a remarkable job of it. We've discussed her video for "No Funerals" on multiple occasions, but it doesn't hurt to bring it up once again.
Ms. Fankh's website photos were taken outside the Mitchell Park Horticultural Conservatory (or, The Domes), which is less than a mile from the Milwaukee Record office. Oscar's Pub & Grill is between the two spots, so if she ever wants to meet us for lunch, we won't be upset at all.
19. Charley Pride, who passed away due to COVID in 2020, was a country music superstar and is one of only three African American members of the Grand Ole Opry. Before his music career took off, however, he was a professional baseball player. He always maintained a connection to the game and even became an honorary member of the Milwaukee Brewers in the early 1970s. Pride's biggest hit, the million-selling "Kiss An Angel Good Mornin'," was released on October 23, 1971. That same day, the UW-Milwaukee Panthers football team lost to Eastern Michigan University, 31-0, at Milwaukee County Stadium.
20. SPOILER ALERT: When Coach Hayden Fox (played by Craig T. Nelson) on the TV sitcom Coach leaves the fictional Minnesota State University football program for an NFL head coaching position with the also-fictional Orlando Breakers after Season 7, the stadium view from his Orlando office is actually a view of the upper deck at Milwaukee County Stadium. The Brewers' home record while Coach Fox was looking down on the stadium (from the beginning of Season 8 on September 12, 1995 to the end of Season 9 on May 14, 1997) was 54-56.
21. We added a #21 because Jrue Holiday is #21 on the Bucks and because we hope that everyone will make 2021 better than 2020, and also better than that weird fact about Coach. Happy New Year, everyone, and remember to help one another!