Nostalgia is a funny thing. We can spend years pining for something from our past—an old movie, an old video game, an old restaurant—only to find that, upon revisiting, it doesn't live up to our modern expectations. The movie now seems corny, the video game impossible to control, the restaurant unmemorable. Maybe these things are better left in the past.
Nostalgia has been on my mind ever since East Side grocery store/bodega Koppa's (1940 N. Farwell Ave.) announced it would be reopening its so-called "Fulbeli Deli." For decades after it opened in 1982, Koppa's was known for its kitschy decorations, its funky taxidermy, its in-house Atari 2600 game station, and, most importantly, its deli. The Hodag. The Obi-wan Bologna. The Bread "Farve." An entire galaxy (Mars, Saturn, etc.) of other sandwiches. Those deli selections—dubbed the "World's Best Sandwiches"—were good.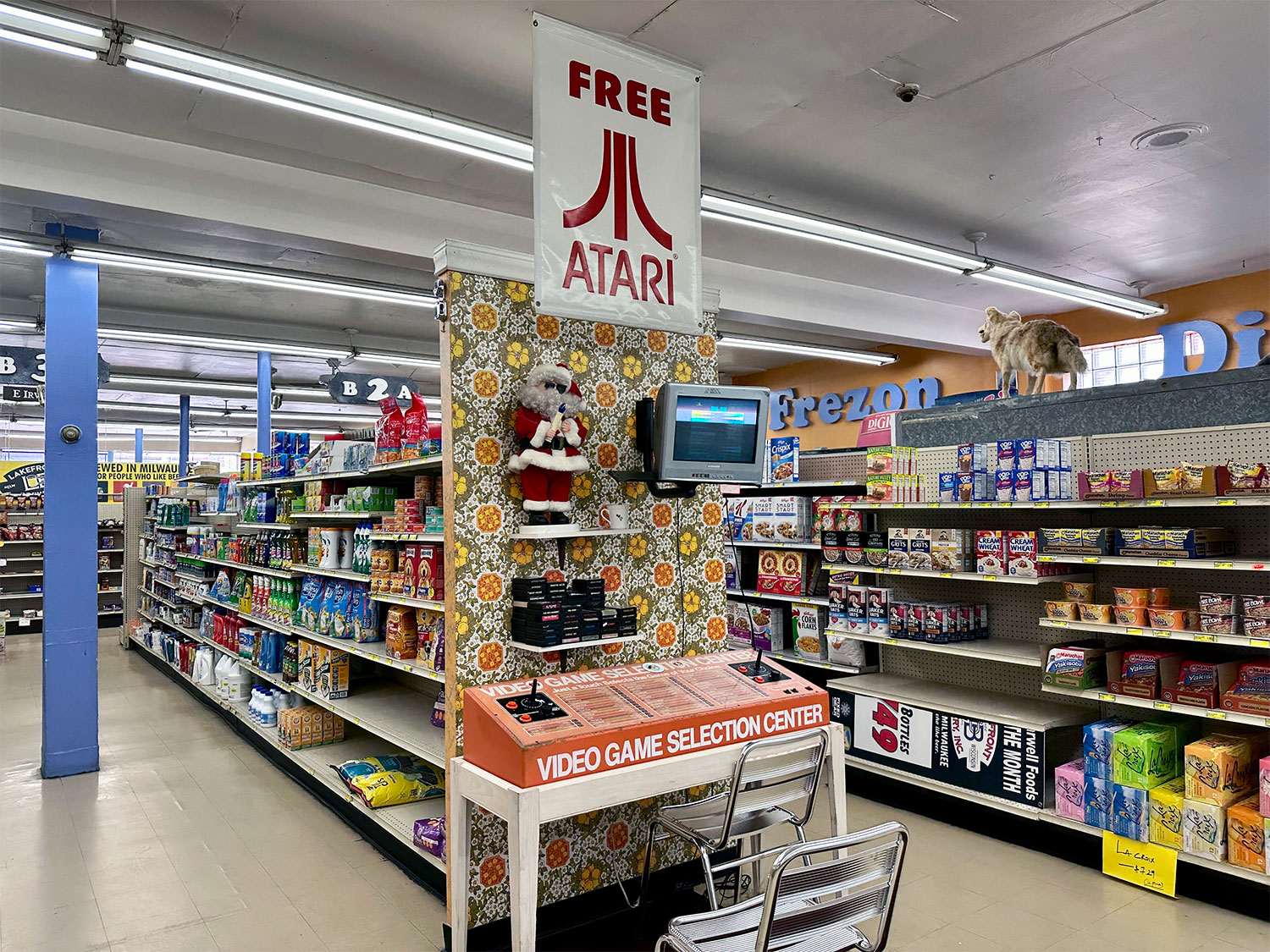 Until they weren't? Ownership changes in the 2000s and 2010s marked the beginning of a slight but noticeable decline for Koppa's sandwiches. (Vern Koppa sold the store to his son Ken and business parter Peter Schmidt in 2003; in 2013, Koppa's was sold to Krishveer, LLC.) Then came the pandemic. And though Koppa's deli did reopen "post"-pandemic, that return proved short-lived. For a long while, the deli was shrouded in a blue tarp.
But that tarp is gone now! Koppa's deli is back! Taylor Tiwari and her family took over operations in 2017, and have promised the same sandwiches from the deli's past. So how are those sandwiches? Do they live up to their possibly rose-colored (rose-flavored?) reputations? I paid two trips to Koppa's—the first soon after the March deli reopening, the second in early May—to find out.

First of all, the deli menu is the same deli menu that has graced Koppa's for at least a decade. All the hits are here: the Saturn (shaved turkey breast on a pita), the Pluto (shaved ham on rye), the Bread "Farve" (Cajun turkey breast sub), the Obi-Wan Bologna (bologna!), and, of course, the breakfast Hodag (available all day!) Only the prices on a few items have changed. The Rimpish (shaved ham and turkey breast on whole wheat), the Dittlecus (salami and ham panini), the Beetlegork (chicken breast panini), and a few others are about $1 more expensive than they were in the 2010s. The average price of a Koppa's deli sandwich remains a whopping $5.99. Cheap!
That familiarity extends to Koppa's itself. If you haven't dropped by the store lately, it has the same kitschy decorations, the same taxidermy, the same Atari 2600 game station, and the same Shepherd Express "Best of Milwaukee" awards from 2012. Ever since the deli reopening was announced in February, I've marveled at online comments calling Koppa's "dirty," "beat-up," or "worse for wear." This place was never a Whole Foods—and who would want it to be? I always find it funny that folks who pine for a "grittier" and "more authentic" past are the same folks who complain about spotty silverware or "bad service." There's that whole nostalgia thing again.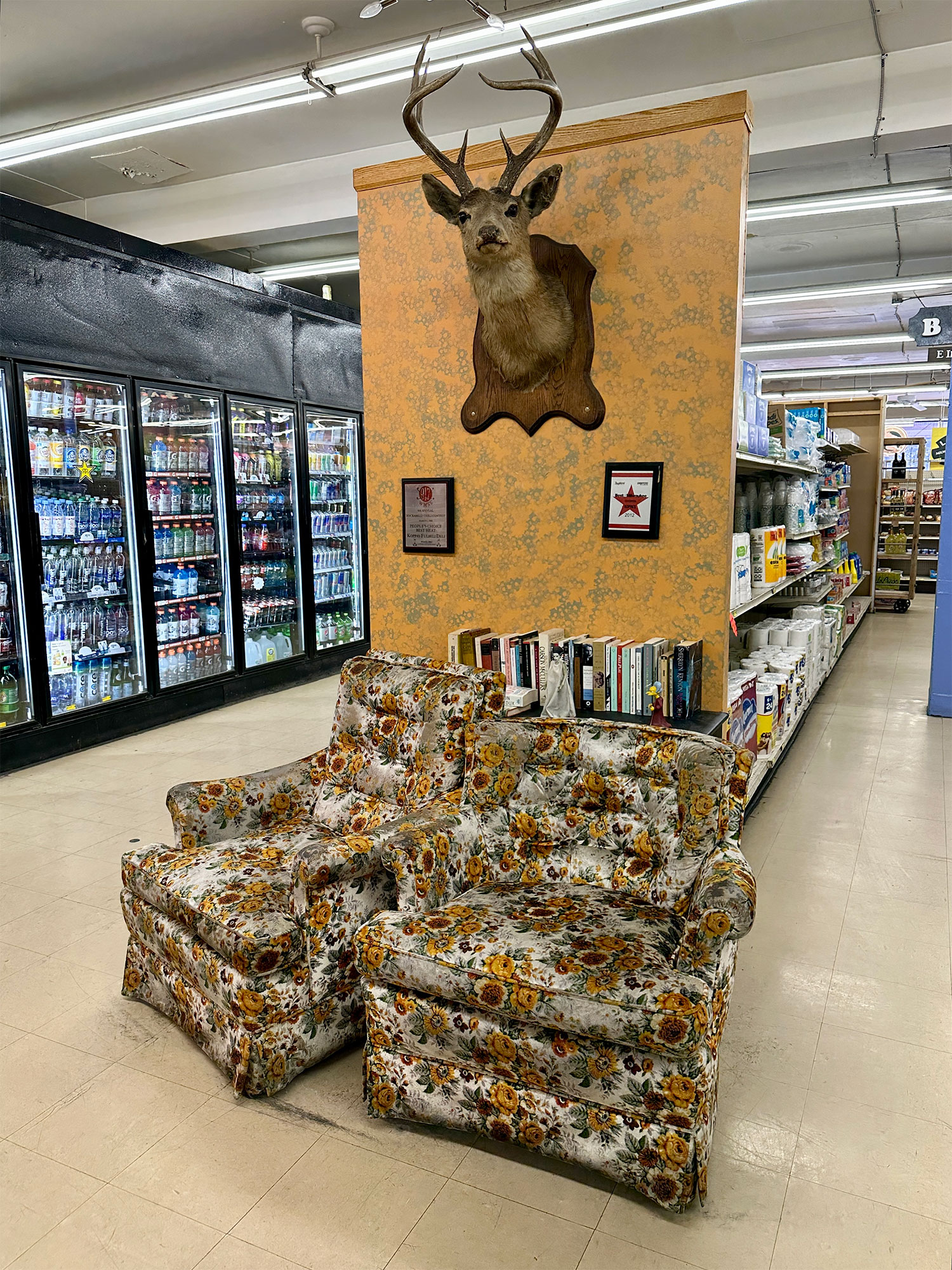 But I digress: HOW ARE THE SANDWICHES?
On my first return visit, in March, I ordered my go-to item: the Saturn. I took it home and unwrapped it. I nodded at the pickle. I poured one out for the non-existent Swedish fish. (Everything used to come with a Swedish fish, right?) I ate my sandwich. It was…okay. Not great, but okay. The pita was on the dry and crumbly side. There was maybe—god help me—too much cucumber sauce. Maybe to make up for the dry pita? Whatever. I didn't go online and complain. I remembered that whole nostalgia thing. I vowed to return.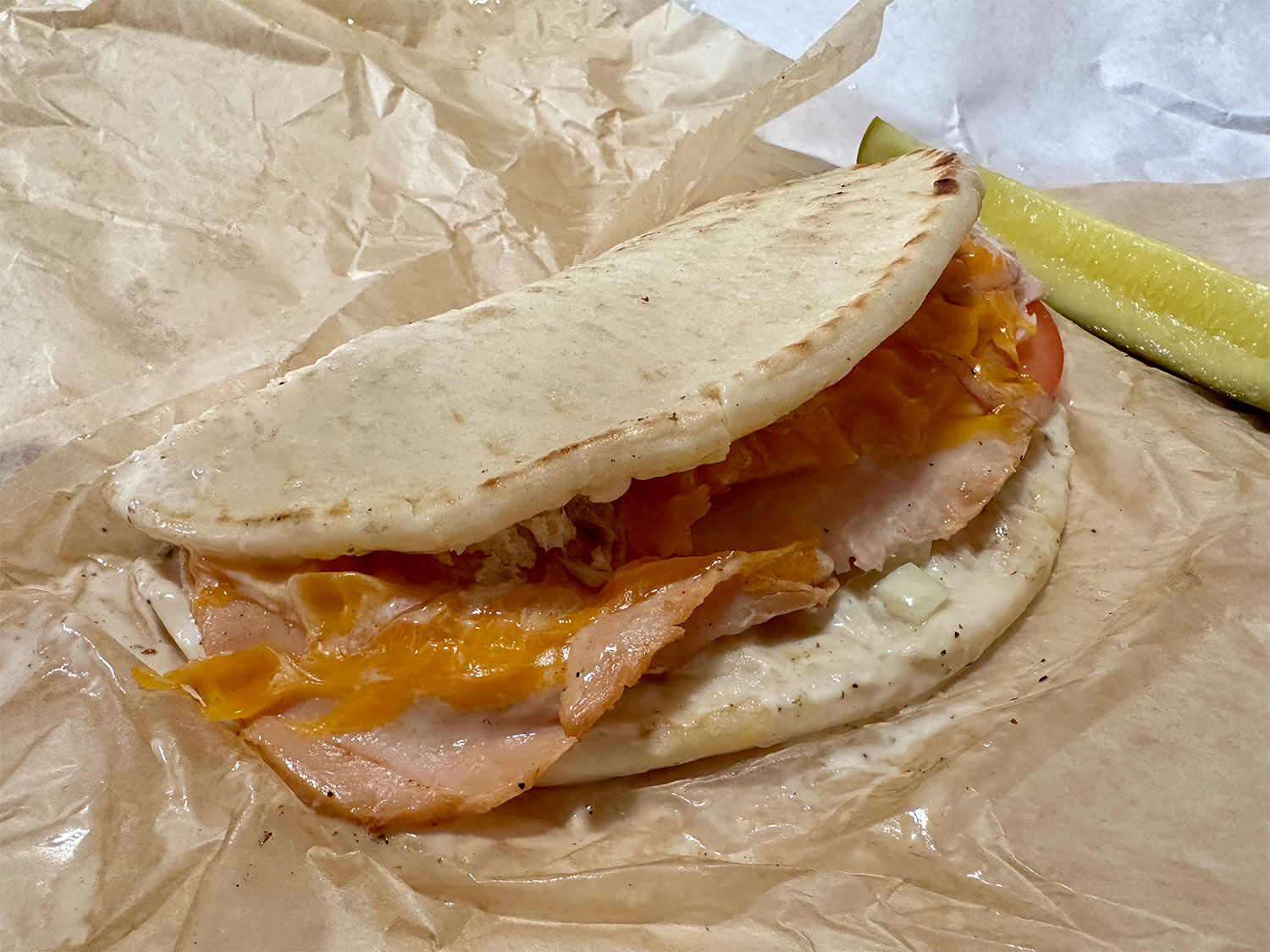 I'm glad I did. On my second visit, on a gorgeous Saturday afternoon in May, I ordered another Saturn. (Apologies for the lack of variety. I'm a Saturn man.) This time, instead of heading home, I tucked the sandwich in my backpack and biked out to Lakeshore State Park. Why not? It was nice outside! There, perched on my favorite little hill overlooking Downtown and the Summerfest grounds and that pier where I've never caught a fish, I unwrapped my Saturn. I nodded at the pickle. I poured one out for the non-existent Swedish fish. (I'm not crazy, am I?) I ate my sandwich. It was…incredible. The pita was soft and fresh. The shaved turkey was warm and flavorful. The cheese was perfectly melted. The cucumber sauce was just right. This was the Koppa's deli sandwich I remembered. This was the Koppa's deli sandwich I loved.
So what was going on here? Was Koppa's now truly back and better than ever? Had I simply adjusted my memory to meet my modern-day expectations? Was it just the nice weather? I don't know, but as I sat on that hill overlooking a gorgeous city on a gorgeous day, I felt good. I felt happy. I felt like I was eating the World's Best Sandwich.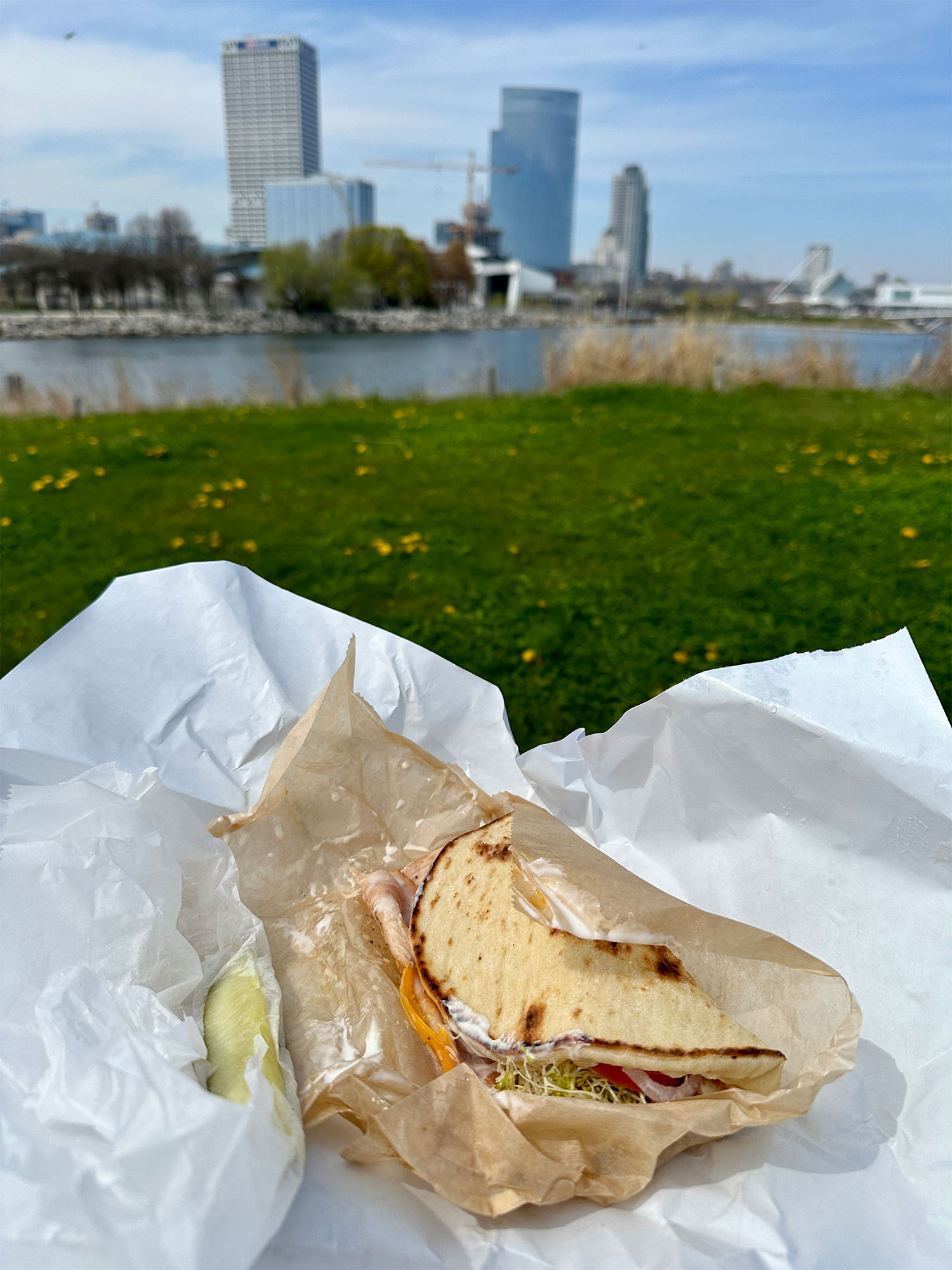 Koppa's reopened deli: 8 out of 9 planets. Oh wait, Pluto's not a planet anymore. So would that be 8 out of 8 planets, making it a perfect score? Sure, why not.
Exclusive articles, podcasts, and more. Support Milwaukee Record on Patreon.
---
RELATED ARTICLES
• Coming soon: The glorious return of Koppa's deli
• Mandatory Milwaukee: Koppa's combines tasty sandwiches, taxidermy, Atari