Kwik Trip is nothing short of a Wisconsin institution. You can't travel more than a few miles in the Badger State without encountering the distinct red and white convenience store (unless you're in Milwaukee, where there's not a single Kwik Trip location to be found for some reason). Whether it's a regular stop on road trips or it's a part of your everyday life, you've likely been to a Kwik Trip—or Kwik Star if you're in Iowa—and indulged in some of its in-store standbys at some point.
On Friday, March 31, all three Crafty Cow locations will honor the Wisconsin-born gas station/way of life by temporarily serving up two new "Kwik Cow" menu items that incorporate Kwik Trip ingredients. The brief rebrand is an offbeat and fun way for Crafty Cow's Milwaukee, Wauwatosa, and Oconomowoc locations to partake in April Fool's Day festivities a day early.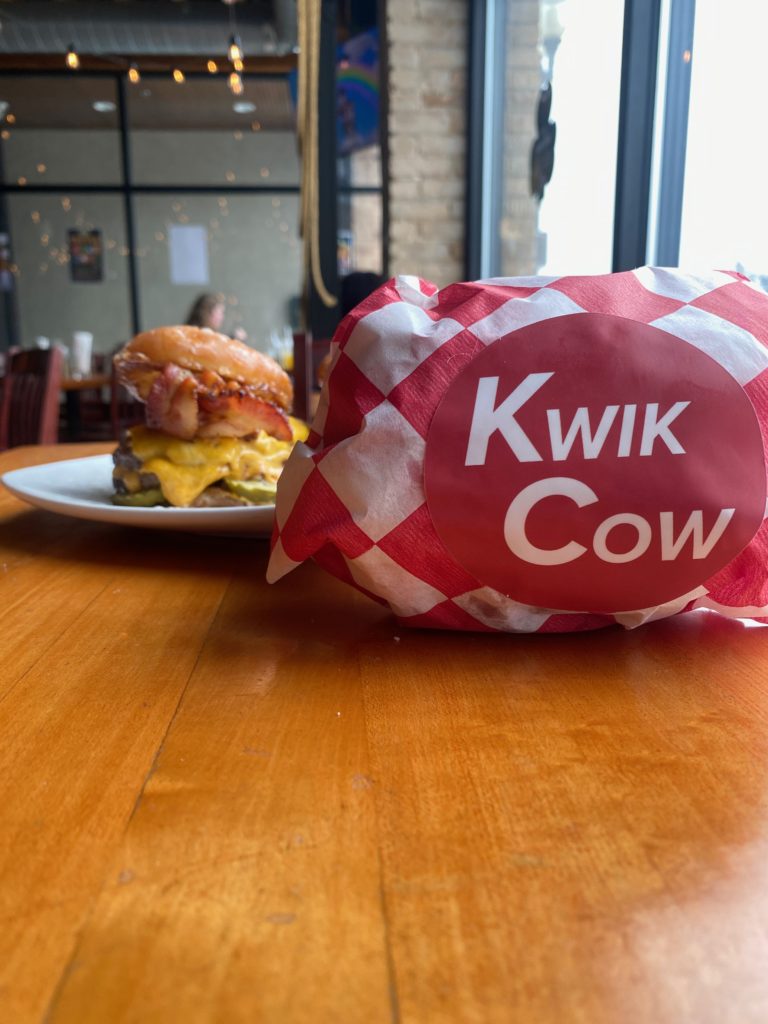 "Kwik Trip is in my blood basically," Crafty Cow owner Devin Eichler tells Milwaukee Record. "I stop there often when driving to Oconomowoc, and I love the food. It's cheap, it's easy, and does the job."
Both "Kwik Cow" sandwiches highlight Glazers by using the Kwik Trip signature donuts in place of traditional buns. The Glazer Burger features two beef patties, American cheese, pickles, and bacon stacked between a Glazer-based bun. Meanwhile, the Glazer Fried Chicken Sammy finds fried chicken and pickles being flanked by Glazers.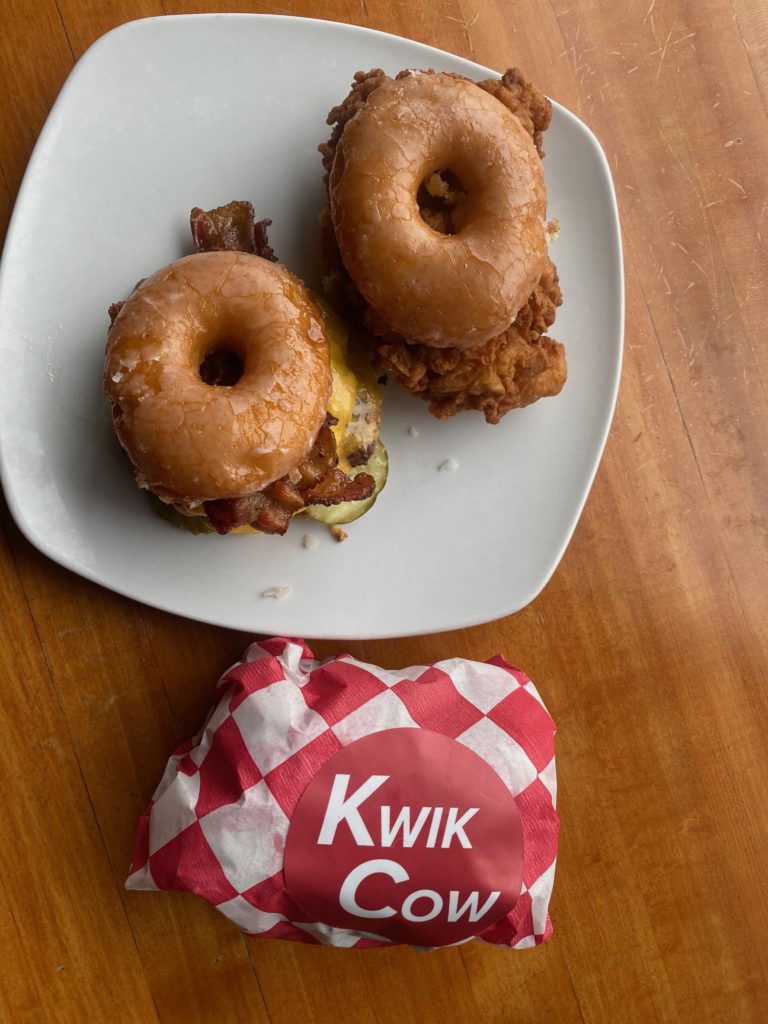 All three Crafty Cow restaurants will serve "Kwik Cow" menu items until they run out. Eichler says there's "a pretty limited amount," so if you want to experience these regional riffs on Crafty Cow favorites firsthand, we strongly suggest you make a Kwik, er, a quick trip to your nearest Crafty Cow this Friday.