The Green Bay Packers have earned a break. Through the season's first 10 weeks, the guys in green and gold have an 8-2 record, which is good for the division lead and one of the top spots in the NFC. New coach Matt LaFleur and star quarterback Aaron Rodgers seem to be getting along. The defense is playing out of its mind. The offense is clicking. The team has a viable running game for the first time in eons. And the Bears are already in the midst of a collapse. Life is good.
Unfortunately, Green Bay's much-deserved bye week also means fans will have to entertain themselves this Sunday. Yes, our favorite players will be recouping from three months of wear and tear, and taking a break for a few days. So where does that leave the rest of us? If you're looking for something to do on Sunday, allow us to help.
Over the past four seasons, we've suggested a bunch of bullshit things you can do to help fill that Packers-sized hole in your soul. Though many suggestions on the 2015, 2016, 2017, and 2018 lists still hold up, we figured more ideas couldn't hurt. So as you hunker down and wait until November 24, behold 25 more bullshit things you can do during the Packers bye.
1. Clip your toenails
It's getting bad.
2. Go to a movie
Parasite absolutely lives up to the hype. That new lighthouse movie looks pretty wild too.
3. Sit-ups
Autumn is masquerading as winter, the holidays are coming, and food isn't getting any less delicious. It couldn't hurt to bust out a few crunches. Okay, this is a mostly a message to ourselves.
4. Get the Spicy Chicken Sandwich from Popeye's
If you're anything like us, your undying hatred of waiting in lines overtakes your chicken sandwich cravings and the desire to be part of the conversation on the internet. However, the bye week grants you three hours you would've just been watching football. Maybe Sunday is the day you finally try "The Sandwich."
5. Go roller skating
There are still rinks around Milwaukee. Put on some skates and listen to some songs from the '90s. Do you think they still sell Sour Punch at roller rinks?
6. Make a meme
Everyone is doing it. Sometimes they can be funny. Here's one we just made. Take that, THE ESTABLISHMENT!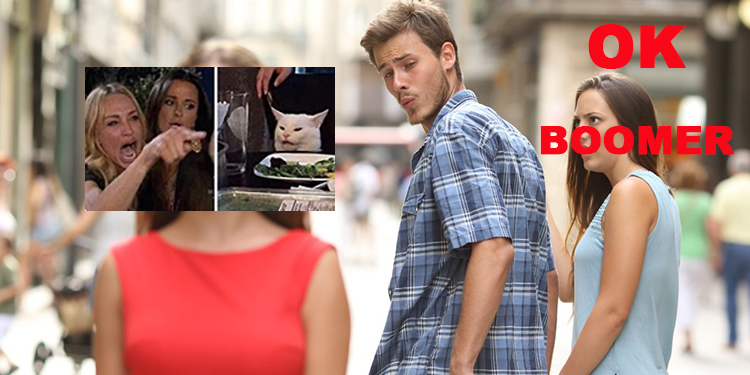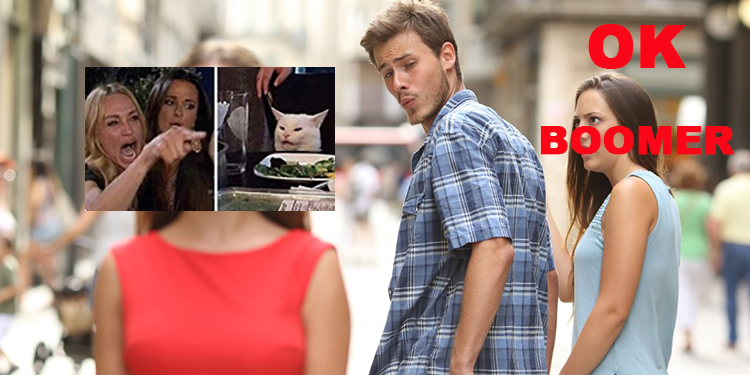 7. Read a book
You can knock out most new books in a single day. You don't have to do that, but you can at least make a dent in one.
8. Get coffee with an old friend
These days, it's easy to lose touch with pals. It's like you blink and you haven't seen an old friend in a year. Change that. Invite a buddy to catch up with you in the comfort of one of metro Milwaukee's many fine independent coffee shops.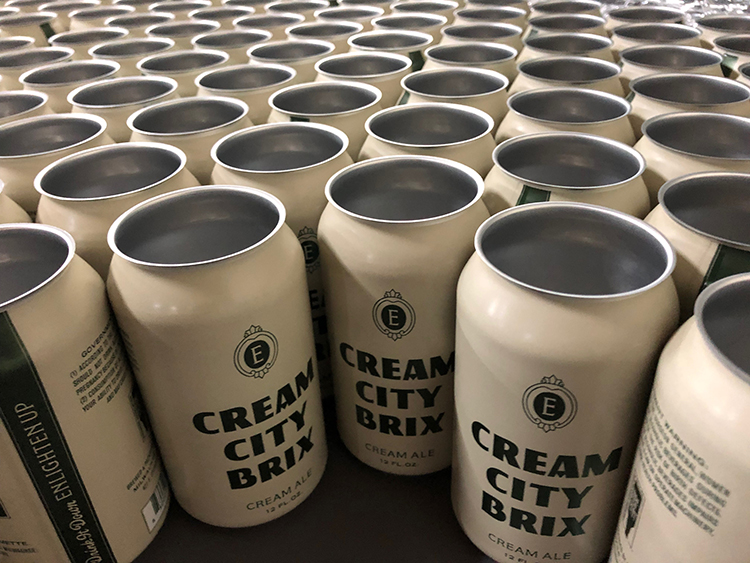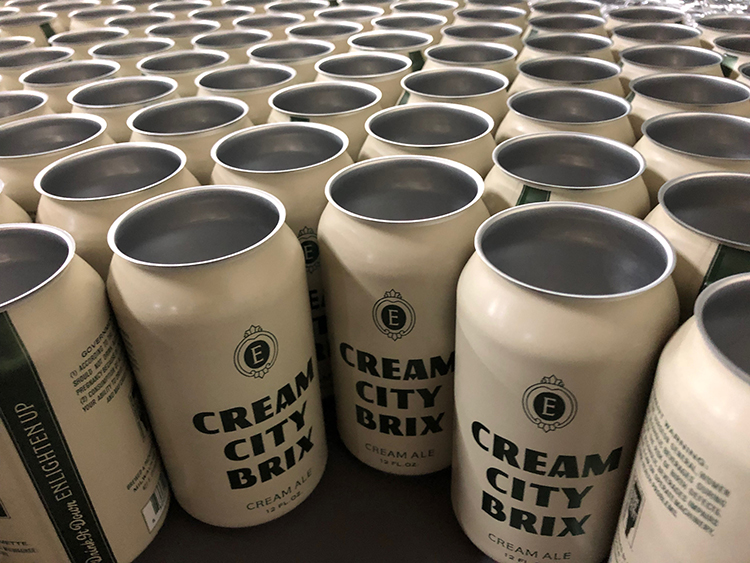 9. Grab a beer with a new friend
These days, it's becoming more difficult to forge new friendships. It's like you blink and you haven't made any meaningful connections in, like, a year. Change that. Invite an acquaintance to spend some time getting to know each other in the comfort of one of metro Milwaukee's many fine tap rooms. We suggest Enlightened Brewing Company.
10. Do that think where you make a bunch of meals to be your work lunch for the entire week
Whip up some soup or a batch of chili. Grill a bunch of chicken breasts or throw together a salad. The world is your oyster. By Wednesday, you'll be thanking your past self for doing this.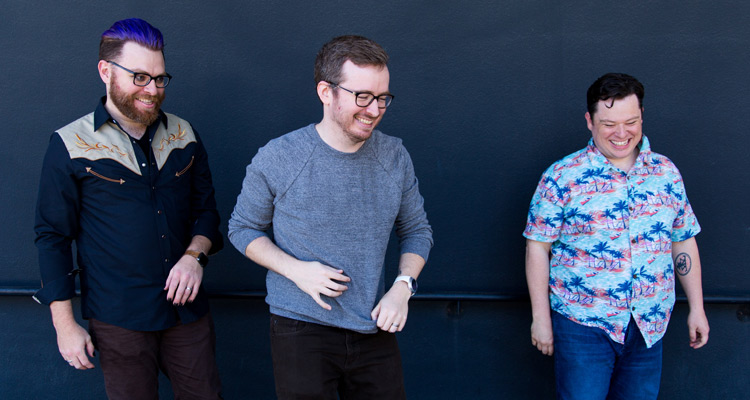 11. Go to a live show of some sort
Milwaukee is always busy these days, and this Sunday is no different. There's no shortage of stuff to do in the city. My Brother, My Brother And Me is coming to Riverside Theater. Cactus Club will host GRLwood, and The Marcus King Band will take the stage at Turner Hall. That's just a few examples.
12. Watch another NFL game
How could you possibly pass up the opportunity to see the 2-7 New York Jets take on the 1-8 Washington Racial Slurs? Man, other than the Packers, the NFL sucks. Okay, the Bills are alright, too. Anyway, watch basketball instead.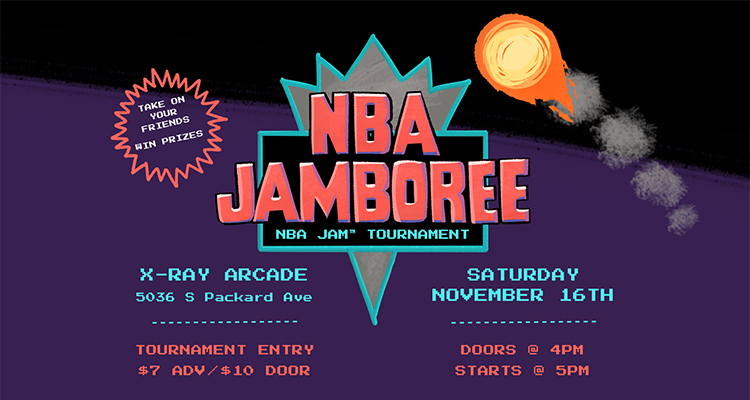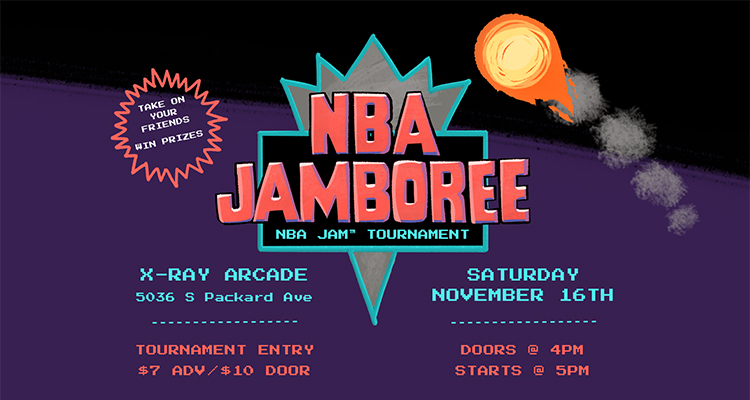 13. Go to Milwaukee Record's NBA Jamboree
Alright, we'll level with you. Our NBA Jam tournament is actually Saturday, but we need more people to sign up. DO IT! IT WILL BE FUUUUUUUUUUUUUUUUN!!!
14. Make an appointment with the optometrist
Your family will stop hounding you about it. Again, mostly a reminder to ourselves.
15. Do some holiday shopping
You're going to have to start sometime, so why not knock out a few people on your list during the bye week? Bonus points if you shop local.
16. Visit a business in an area impacted by construction
Speaking of local businesses, some are hurting solely due to road work. You have time to kill, so use some of it to brave the annoyances of road construction and help an area business owner stay afloat during a tough time they, likely, had no control over. We don't know where you live, but we're sure there's some place nearby that could use a boost.
17. Call your local and state representatives
It probably won't solve anything, but we've heard it's something you can do.
18. Catch up on My First Band podcasts
Did you know we have a podcast? Each and every Friday, we release a new episode of My First Band, a show that traces the on-stage origin of musicians you know and love. We know there are a million other podcasts out there, but we're pretty proud of what we've been able to put out there these past 36 weeks (and counting). You can listen to our entire catalog of interviews with lauded local and noted national talents here…and wherever else you get podcasts. Here's an episode we did with Kyle Kinane.
19. Worry about next weekend's game
Thankfully, the Niners lost on Monday, so Green Bay no longer has to worry about being the team to break San Francisco's unbeaten streak. Still, the November 24 contest will be no cakewalk for the Packers. Will their hunky QB rebound from his subpar showing against Seattle? Will the Packers scuffle like they did the last time they were in California? If you need to think about X's and O's, go for it. We're just going to see how it plays out next weekend.
20. Catch up on new Milwaukee releases
Like every preceding year lately, 2019 is shaping up to be a banner year for local releases. With every publication's Best Albums list sure to be out in a matter of weeks, you should probably take some time to brush up on everything you missed. Our monthly Milwaukee Music Roundups are a great resource for that.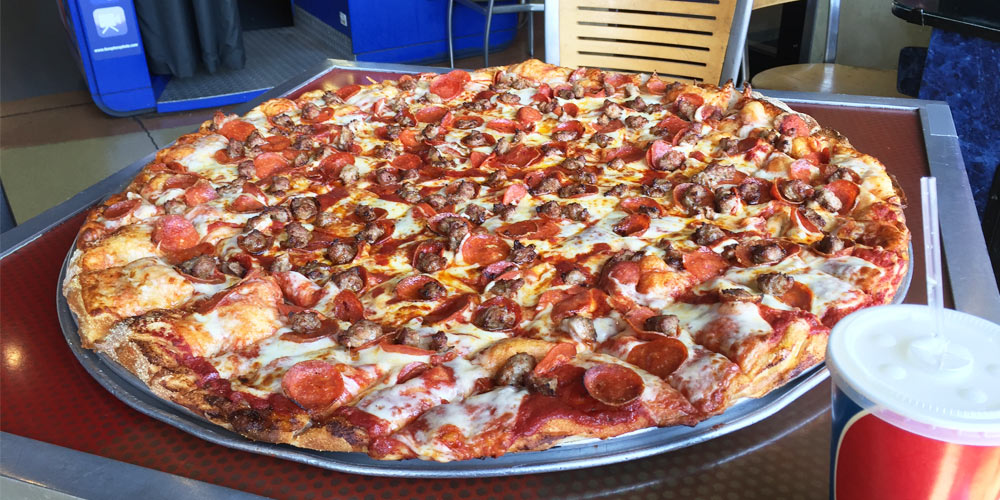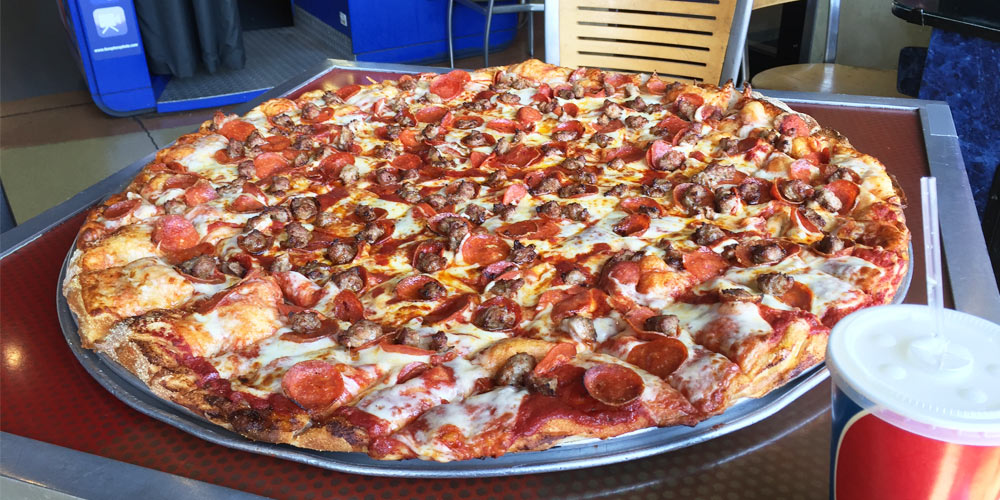 21. Pizza
Pizza. Or burritos. Or that chicken sando we mentioned earlier. It's a free country, baby!
22. Watch Detroiters then begin an online campaign to bring back Detroiters
Have you ever seen Detroiters? Man, that show was unbelievable! Seriously, it might be the best new half-hour television comedy of the last 10 years. That's up for debate, of course, but it was hilarious. How did Detroiters only last two seasons before getting cancelled, but Comedy Central keeps renewing Tosh.0 and other bottom-of-the-barrel bullshit without a second thought? So dumb. And sure, Tim Robinson's new sketch show on Netflix (I Think You Should Leave) is good too, but it's got nothing on Detroiters. It just needed one more season to find an audience. Sadly, that will never happen. It's a travesty. See what you missed, and start a movement to bring it back. We can do this.
23. Consolidate your loans
We've heard this is a good thing to do. Once you do it, explain to us what it is and how to do it. Thanks!
24. Try a new and unfamiliar activity
Have you tried ax-throwing yet? Football bowling? Shuffleboard? If you've answered no to one, two, or all three of these things, perhaps it's high time you remedy that. Or just go regular bowling. That's fun too.
25. Rekindle your love life
Have you and your significant other fallen into a rut? Change that! Throw a log on the fire, pop some bubbly, and get down to business. You're single? Who cares?! You can still do all that stuff alone.
Hopefully these tips have been helpful. Best of luck getting through the bye week, Wisconsin. Go Pack Go!