The Milwaukee Bucks are officially back in action tonight, when the team travels to Boston to take on the Celtics in the regular season opener. The Bucks enter the 2017-18 season with a great deal of expectations, as the young team is just months removed from making the playoffs and giving the Raptors a run for their money in the first round. With one of the league's best players and a steadily improving supporting cast beginning to gel around him, this is one of the most promising and all-around exciting seasons this century.
Between retaining some vital players, bringing in some new young talent, the majority of the Eastern Conference getting worse this summer, and a plethora of giveaways or special theme nights, there's no shortage of reasons to be excited about the 2017-18 Milwaukee Bucks. Here are our top 17 or 18 reasons.
1. Giannis Antetokounmpo is a legitimate MVP candidate
He's here. Last season was a breakout year for Giannis. He signed a huge contract extension, started in the All-Star Game, led the Bucks in virtually every major statistical category, and won NBA's Most Improved Player honors. Shit, he was even referenced in a Public Enemy song. He's bringing attention from fans all around the league to Milwaukee, and with good reason. It's early to say for sure, but we could be witnessing the best player to ever wear a Bucks uniform. Best yet, it's safe to assume he's going to keep getting better.
2. Thon Maker may make his mark
Now 20 years old (or 24, depending on who you ask) and with a pro season under his belt, 7'1″ Thon Maker is bulkier, stronger, and poised to make a mark on the team that reached to take him 10th overall last year. Health permitting, expect to see the second-year center much more than the 9.9 minutes per game he averaged in his rookie campaign.
3. The reigning Rookie Of The Year returns
One rookie who made an immediate impact last season was Malcolm Brogdon. The second round selection turned in a surprisingly solid year that found him averaging more than 10 points and four assists. That was good enough to earn "The President" Rookie Of The Year honors. With one season behind him, things seem to only be improving for Brogdon.
4. It's the last season at the Bradley Center
Whether you're mourning the final games at the arena the Bucks have called home since the late '80s or you're, more likely, counting the days until the team moves down the road to its yet-to-be-named new digs (Bublr Bikes Arena?), this last season at the BMO Harris Bradley Center will be bittersweet. After all, this is where the 00-01 team played, where Bango did a reverse dunk off that gigantic ladder, and where a pissed-off Stephen Jackson sat on the bench for like two months. Ah, memories…
5. Return to The MECCA
Before the Bucks relocate to their new home, they'll return to their former arena…at least for one night. On October 26, the Bucks will host the Celtics at the comparably cozy UW-Milwaukee Panther Arena (formerly known as The MECCA), where the Bucks played between 1968 and 1988. This unconventional home game will either be a one-time treat or the first of a tradition that could last for years.
6. Khris Middleton is starting the season healthy
Roughly one month before last season started, sharpshooting Bucks forward Khris Middleton suffered a torn hamstring that kept him out of all but the season's final 29 games. With the forward back at full health, the team has a genuine complement to Antetokounmpo and a fan favorite back on the court.
7. Old faces
Middleton isn't the only subtle internal improvement Milwaukee has between this year and last. Greg Monroe didn't even need Marlon Wayans to convince him to opt-in to stay with the Bucks for at least one more season. After a shaky start, the "Moose" came into his own near the end of last year. Even more encouraging than Monroe's decision to stay is Tony Snell signing a four-year $44M deal to stay in Milwaukee. That can buy a lot of Chipotle (if he had to pay for it). The 6'7″ guard's first season with the Bucks was the best year of his career, and it seems there may be even better days on the way. Finally, 40-year-old Jason Terry re-signed with the team, which will offer the young squad some positive veteran presence and someone off the bench who can hit threes at will.
8. New faces
With all the core players retained, there aren't many newcomer to speak of. Other than Milwaukee's first round selection (more on him later), the only new Bucks are rookie Sterling Brown (a second rounder the Bucks got from Philadelphia) and journeyman backup guard DeAnre Liggins.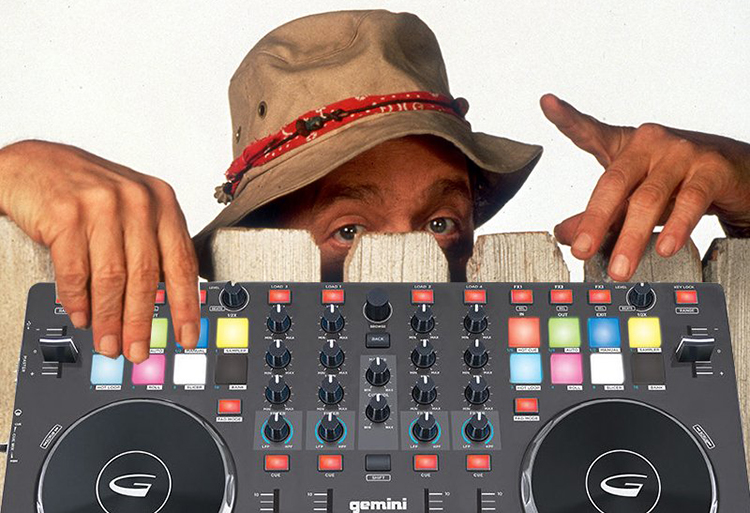 9. D.J. Wilson!
The Bucks' most notable new talent is D.J. Wilson (pictured above). The 6'11" forward and his 7'3″ wingspan add even more size to one of the NBA's biggest teams. As the 17th overall selection, the Michigan Wolverines standout could be a value pick off the bench.
10. New GM
Wilson was the first major move by new Bucks general manager Jon Horst. The team's former head of basketball operations was promoted to the position after a long, frustrating search this offseason. Horst was supposedly the "right-hand man" to departed Bucks GM John Hammond. The 30-something Horst brings an analytical approach to the position, so (as long as Jason Kidd stays out of his ear…which is unlikely) expect mostly quiet and unexciting roster moves that subtly improve Milwaukee along the way.
11. Giveaways galore
We've gone over this already. In addition to the high-caliber product fans can expect to see on the court, those in attendance can also get some awesome giveaways at select games. We're all about that shooting shirt, and we wouldn't hate one of those Bango toothbrush holders.
12. If things go well, Jason Terry could still get a Milwaukee Bucks tattoo
He's inked the logos of other teams on his body, even before the end of the season. Since he's been wrong before, the Bucks will probably need to win the championship before Jet goes back under the needle to get a deer head on his epidermis. This might be his last season, so if Milwaukee makes it memorable, Terry could add one more team tat to his collection.
13. You can bet your ass there will be more '90s nights
Each winter, the Bucks are good for at least one awesome '90s nostalgia night. It's honestly the best (non-playoff) home game of the season. Recent years have brought Coolio, Naughty By Nature, and Warren G to the Bradley Center. Last year, Blackstreet came (we totally called it!) and Tone Loc performed a viewing party during an away game. Who's going to perform this season? Fingers crossed for Mark Morrison, Dru Hill, or Mase.
14. The rest of the Eastern Conference got so much worse
While this offseason was fairly uneventful for Milwaukee, the Bucks climbed a few rungs up the Eastern Conference ladder due to many of their conference counterparts getting markedly worse. Not even counting last night's horrific injury new Celtic Gordan Hayward sustained (tip: don't watch it), the East lost some heavy-hitters. Paul George was traded to Oklahoma City. Hilariously, the Bulls dealt Jimmy Butler to Minnesota. Those are just a few examples. Between Milwaukee improving and much of the East regressing, expect good things from the Bucks.
15. New uniforms…kind of
They're the same Bucks uniforms you've come to know and love, but with 100 percent more Harley-Davidson branding.
16. The inaugural season of the Wisconsin Herd
After years of having no true D-League (now "G-League") affiliate, the Bucks added a developmental league squad in Oshkosh. Diehard fans now have another team to pay attention to, and the Bucks brand will have an outlet to grow in northeast Wisconsin.
17. The Bucks are going to be gooooooooooooooooooood!
We've said it already…the Bucks had an impressive season in 2016-17, and by retaining role players, bringing in promising draft picks, and the staggering ongoing development of Giannis, Maker, and Brogdon, it's safe to imagine Milwaukee could potentially finish 2017-18 as one of the East's top teams and make a postseason run.
18. Giannis Antetokounmpo
He's worth repeating.