It's been quite a month for Vincent Van Great. Last Friday, the up-and-coming Milwaukee singer, rapper, and producer had the distinct honor of taking the mound at American Family Field and throwing out a ceremonial first pitch before a Brewers home game. The Milwaukee Brewers organization was kind of enough to allow us the post the video of the pitch here. (Vincent takes the field around the 1:30 mark.)
Eat your heart out, 50 Cent. The pitch was right down the middle and came this close to going over the plate. Not too shabby! Van Great followed that amazing opportunity up by headlining Soberfest at Pere Marquette Park the next night. As if that 24-hour period isn't already cool enough, Van Great is saving the biggest and best late-summer happening for the end of this month.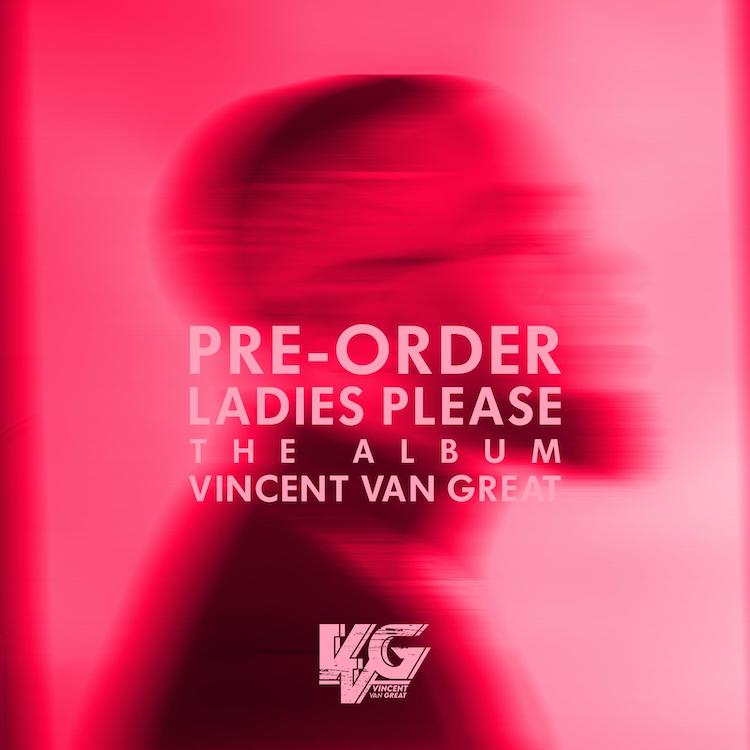 On Friday, August 25, Vincent Van Great will follow up 2021's wonderful Troublemakers EP collaboration with Amanda Huff with the release a brand new solo album. That record, entitled Ladies Please, finds the multifaceted musician making a concerted shift to contemporary R&B with definite pop undertones. Over the course of the 35-minute release, Van Great—who also produced the album—dazzles with his smooth voice, memorable hooks, and an altogether uptempo and high-energy sound that permeates all 11 songs.
He's also joined on the album by an impressive and wide-ranging group featured artists. Ladies Please includes guest verses by the likes of Genesis Renji and Klassik, instrumental and vocal accents from Paper Holland, backing support from the legendary SistaStrings, and return cameos from previous collaborators Ninja Sauce and Amanda Huff. Beyond the 11 songs, Lahna Turner also lends her comedic talents to a skit track.
Though nothing from Ladies Please has been released quite yet, allow us to be the first to confirm it's another significant step in the development and ongoing evolution of one of Milwaukee's most versatile and promising musical talents on the scene right now. In short, it rules. You can (and absolutely should) pre-order the album in digital format now, and you can also order Ladies Please apparel here.