"I fell in love with Twin Peaks back in early high school. I also remember a copy of Blue Velvet sitting in my mom's VHS collection growing up, so it's always kind of been a part of my life in some ways."
So said Milwaukee musician/barber Aidan White when we talked to him last October ahead of his first "Inside A Dream: The Music Of David Lynch" tribute show. The show found White and an eight-piece band (Nicolas Buendia, David Brady, Paul Westfahl, Allen Russell, Ousia Moon, Troy Leisemann, Luis Solis-Trinidad, Kenzi Rayelle) taking the stage at The Cooperage and conjuring up more than an hour's worth of music from Lynch's surreal filmography. And it wasn't just tunes from Twin Peaks and Blue Velvet: "Inside A Dream" was stuffed with musical deep cuts from Eraserhead ("In Heaven"), Wild At Heart ("Love Me Tender"), Fire Walk With Me ("A Real Indication"), Mulholland Drive ("I've Told Every Little Star"), and even that one Netflix thing where Lynch hangs out with a talking monkey. Did White and company play the long-derided (but secretly great) "Just You" song that James sings with Donna and Maddy? You bet they did. James has always been cool.
Anyway, the second installment of "Inside A Dream" landed at The Cooperage this past Saturday. Like the first installment, it was fantastic. (White is the rare singer who can effortless croon a Roy Orbison song; Moon is the rare singer who can go toe-to-toe with Rebekah Del Rio.) Unlike the first installment, the room was packed. The word is getting out about the show, it seems, and that attention is well-deserved. We filmed a few minutes to give you an idea of what it's all about:
Madison-based Lynch fans will get a chance to enjoy "Inside A Dream" when it comes to the High Noon Saloon February 12. Will the show return to Milwaukee? It's a strange world, isn't it…
Oh, and of course, R.I.P. the great Angelo Badalamenti and Julee Cruise. See you in the trees.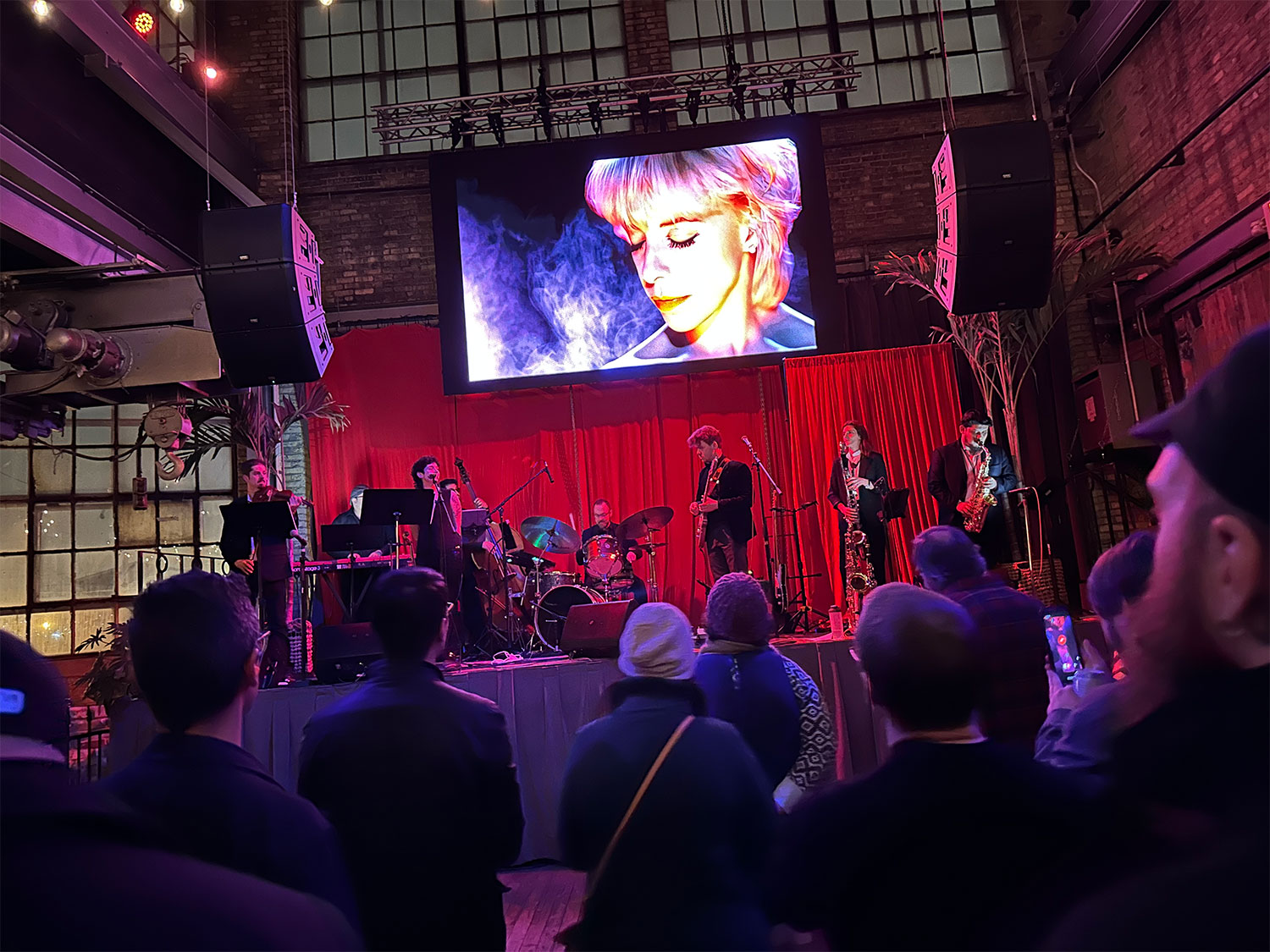 Exclusive articles, podcasts, and more. Support Milwaukee Record on Patreon.
---
RELATED ARTICLES
• In The Cooperage on October 16, everything will be fine for "Inside A Dream: The Music Of David Lynch"