Love is in the air. Even if you don't buy into the fabricated sham holiday that is Valentine's Day, the sheer volume of mushy, emotional stuff permeating your senses the second week of each February causes even the most calloused person to take stock of his or her own relationship (or lack thereof) and weigh it against the love lives of those around them. If you're well-versed in Milwaukee music, you'll find no shortage of relationships in the local scene.
In a situation that often finds people with a shared passion spending a great deal of time together, the fact that inner-band romances occur is no real shock. Still, one can't underscore the risk musicians take when simultaneously dangling their hearts and their bands in the balance. Yet with the amount of Milwaukee musicians who take this risk, it must have its rewards. We found eight dating or married bandmates back in 2015, but those examples were just the tip of the iceberg. As you gear up to celebrate (or avoid) Valentine's Day, here are eight MORE instances of couples in current Milwaukee bands.
1. Britney Freeman-Farr and Quinten Farr (B~Free, Foreign Goods)
B~Free namesake Britney Freeman-Farr is often joined on stage by keyboard player/pianist Quinten Farr. The pair met when they were sophomores at Milwaukee High School Of The Arts. They quickly struck up a friendship when they played together in Jazz Lab Ensemble. When senior year rolled around, Freeman says she tried "making small advances" towards Farr and even asked him to go to prom with her (twice). Though prom didn't work out, they started dating shortly after graduation in 2006 and have been together since, marrying on their 10-year anniversary in 2016. Not only does Quinten tickle the ivories behind Britney's incredible voice in B~Free, the musical couple is also part of Foreign Goods. "In the end, couples who play together, stay together and I wouldn't trade this dynamic for the world," Freeman-Farr says.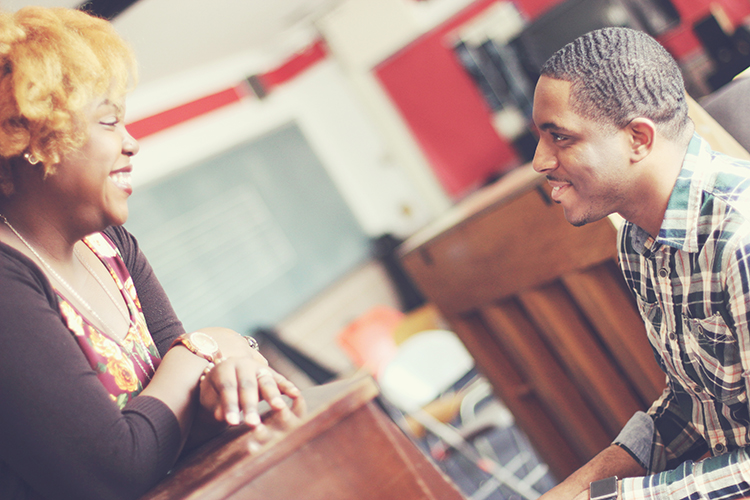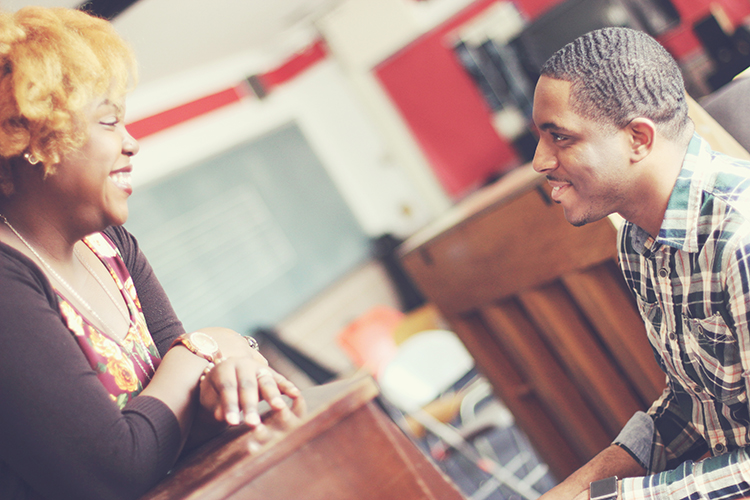 2. Caley Conway and John Larkin (Cairns, Caley Conway)
Caley Conway and John Larkin make beautiful music together in Caley's eponymous project and in Larkin's pet project, Cairns. They were introduced by Myles Coyne in 2011, but it took about four years to expand beyond friendship. "John and I remained distant music scene friends for the next handful of years, and eventually started dating in 2015," Conway says. "It was kind of random, but it just clicked, I guess." Now that they're together, Conway says their somewhat unique relationship situation allows for "trade-off and mutual understanding," along with the benefits of carpooling, sharing gear, and not needing to look for a bassist to play for each other's projects.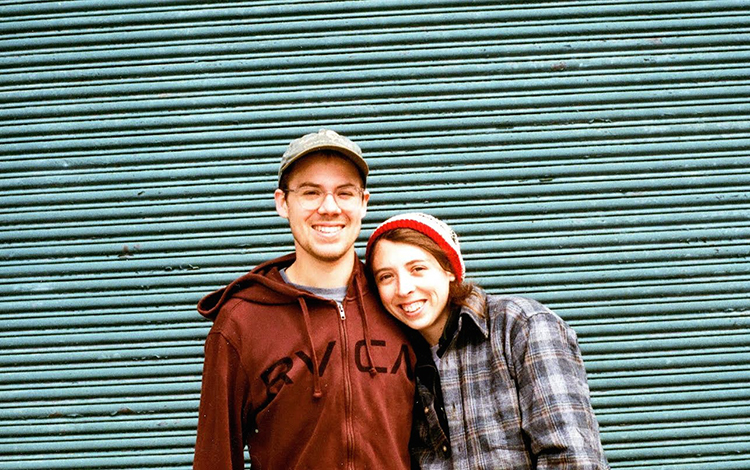 3. Lydia Washechek and Christopher Capelle (Fox Face, Static Eyes)
If you've seen Fox Face and/or Static Eyes, you might have noticed the loving dynamic between the husband-wife team that is Lydia Washechek and Christopher Capelle. In 2002, they were introduced by mutual friend Lee Olson, who they wound up playing with in Static Eyes. Since making things official in 2003, they played together in The Gut Reactions for a time, then formed Static Eyes (Chris plays guitar and Lydia drums). They married in 2012.
Last year, when Fox Face—the band Lydia plays guitar in—was in search of a drummer, the hunt didn't take long. Chris now handles percussion in the band, further cementing the musical bond between these best friends. "Being in a band together gives us a common artistic outlet. We've got a band practice space in the basement, so we can easily get together and practice or work on writing songs," Capelle says. "And getting to go on tour with your best friend makes it more fun."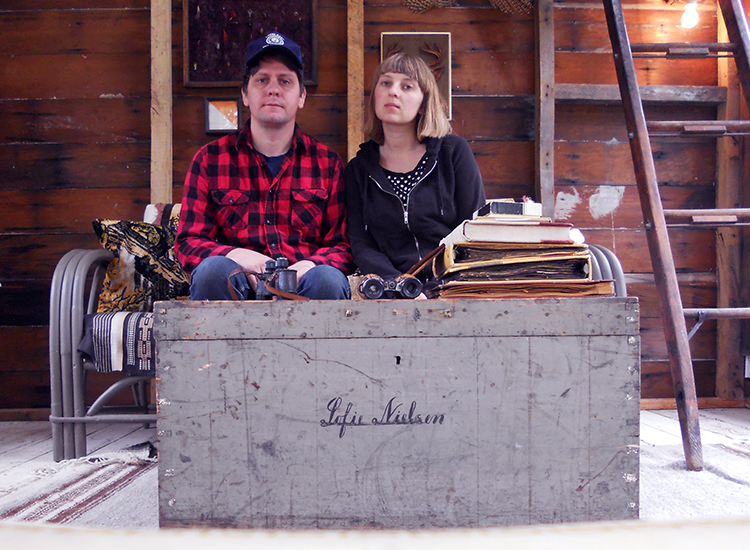 4. Johanna Rose and Carl Nichols (Nickel&Rose)
As the name would at least sort of suggest, Nickel&Rose is composed of Johanna Rose and Carl Nichols. Individually, they've amassed an impressive listing of projects and years of stage time. In 2016, these busy musicians joined forces on their own band. As both a new band and a new couple, Nichols and Rose (or Nickel&Rose, if you'd rather) wasted little time before going on tour together in Europe.
"We thought it would be nice to have that freedom that comes when you're among strangers to develop our own unique sound, so we went to Berlin," Rose says. "We left that November and over the course of four months, we toured seven countries. It was an awesome and challenging trip." They spent last Valentine's Day hitchhiking to their next gig in Romania. They made it there safe and have continued to make music and travel the world together ever since. They'll head back to Europe in March.
5. Gina Barrington and Cedric LeMoyne (Rose Of The West)
In its relatively brief existence, Rose Of The West has already experienced some changes in its lineup, but things appear to be solidifying. Earlier this month, singer/bandleader Gina Barrington took the stage at Mitten Fest with her husband Cedric LeMoyne on bass.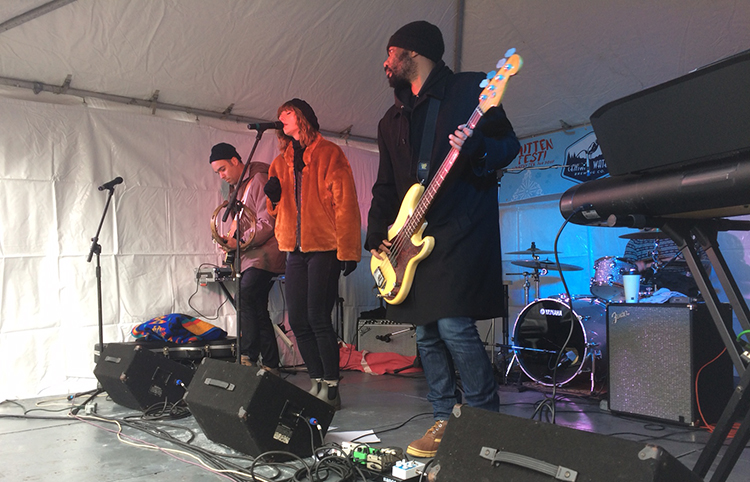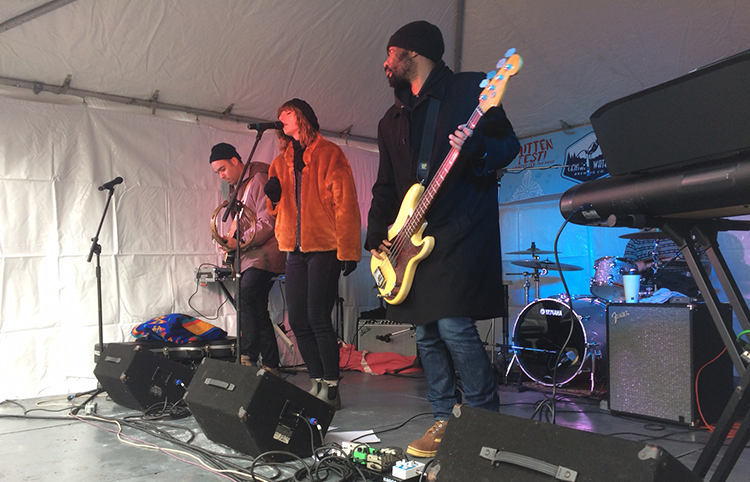 6. Sara d'Ippolito and Kenny Reichert (Sara and Kenny)
Though they currently call London home, Sara and Kenny's love story and their band bio both begin right here in Milwaukee. According to said band bio:
"Sara and Kenny met twice, by chance, in a Milwaukee bar. After Kenny pursued Sara for a classical guitar lesson, they fell in love. In July of 2015, the duo began writing music together as a result of mutual admiration for each other's work."
Since those meetings, Sara And Kenny have released two albums together, moved twice, and delighted people in two continents with their lovely and loving compositions.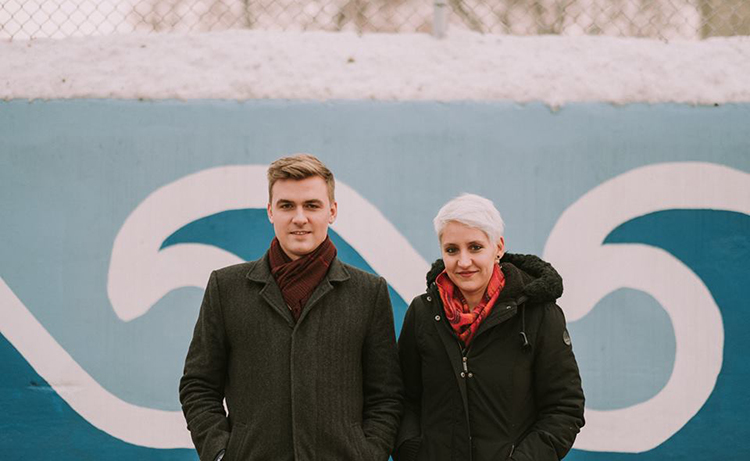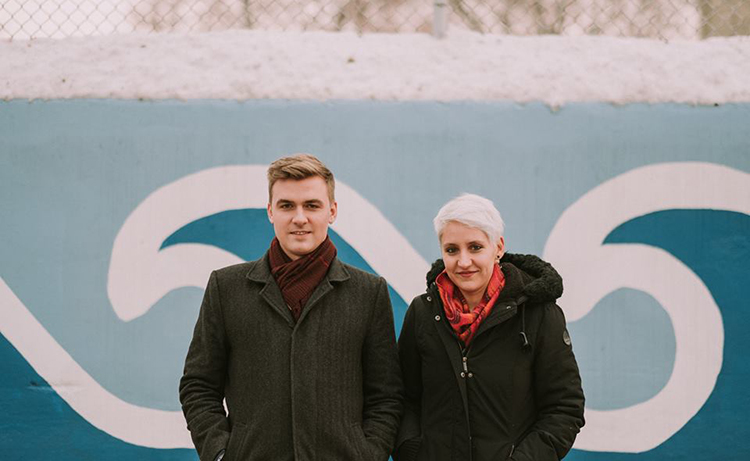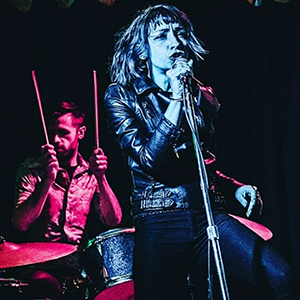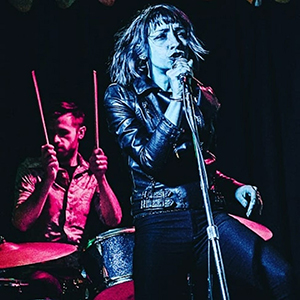 7. Molly Roberts and Alex Becker (Tigernite)
Who could've guessed that a band with such face-melting rock songs and captivating stage presence would have a cute origin story. When she was in seventh grade, Molly Roberts convinced drummer Alex Becker to play jazz standards with her in the talent show. They've been playing together ever since.
Roberts and Becker began dating when they were high school seniors, started Tigernite together, and tied the knot in 2016. Though Roberts says mixing band and home life can be frustrating at times, she says the pros significantly outweigh the cons.
"Sharing the really difficult, un-sexy grind of band life with someone who understands lightens the load considerably," Roberts says. "At the same time, being able to build and share the most exciting breakthroughs of your creative life with your favorite human makes those victories that much sweeter."
8. Kyndal J and Calvin Turner (Two Tones)
According to the aforementioned Johanna Rose, singer Kyndal J and bassist Calvin Turner (of B~Free and more) are an item. Together, they also collaborate in a new project called Two Tones.