This morning, GGOOLLDD debuted a new single and announced they'll be headlining a show at Turner Hall in December, which points to a likely release of another album soon. For a band that's four weeks from the third anniversary of its first show, GGOOLLDD has put out its fair share of merchandise—much of which is of the unique, limited-edition variety—for an act its age. However, none of it measures up to the GGOOLLDD condoms they distributed to the audience during this year's PrideFest. With those synth-pop prophylactics very much included, let's look at some of the weirdest, funniest, tastiest, and just plain best merch sold by Milwaukee musicians in recent history.
1. Crappy Dracula 2 VHS
Crappy Dracula 2 isn't your average band. Not even counting its anti-comedy (and occasionally anti-music) stage presence and the abrupt decision to add the numeral 2 to their name, the band's penchant for the peculiar extends into merchandise. Those not wanting to buy 2011's Fantastic Dracula on vinyl could also get it on VHS…kind of. A download code was affixed to tapes, including an ABC Feature Films For Families-edited copy of SpaceCamp.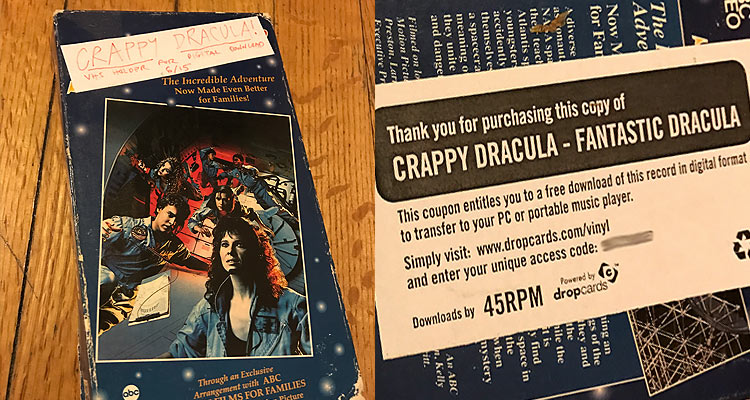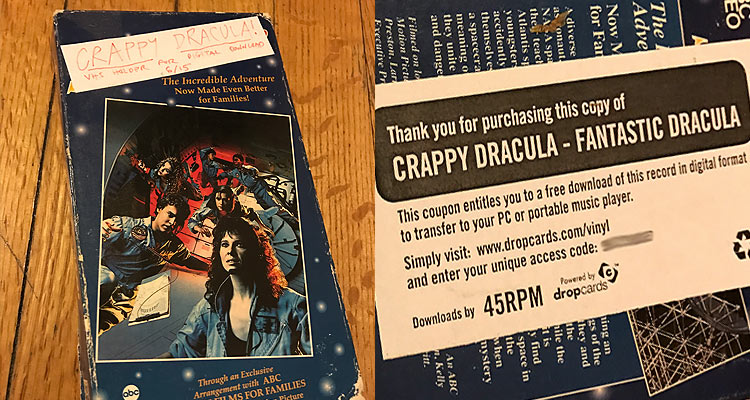 2. Danny Gokey book
By now, we all pretty much know Danny Gokey's story, right? A few weeks after his wife's death in 2009, he auditioned for American Idol and proceeded to finish third in the televised singing competition's eighth season. Even if he didn't win, his uplifting voice led to a record deal, a respectable career in the Christian music realm, a sweet gig as LensCrafters spokesperson, and a WAMI. Along the way, he penned Hope In Front Of Me: Finding Purpose In Your Darkest Moments. The book, which retails for $15 on Gokey's website, includes personal stories by the singer to help people carry on during their most difficult personal struggles.
3. Dead Horses beer
Last September, Dead Horses helped ring in Oktoberfest and Blue Heron's 10th anniversary by playing a show at the Marshfield-based brewpub. The brewery returned the favor by crafting a small batch beer in the band's honor. According to the description, "Dead Horses Cascadian Dark Ale rides in with distinct Northwest-style hoppiness fused with malty, ebony highlights of coffee, chocolate, and molasses. The ample array of hops include Summit, Citra, Falconer's Flight, and Simcoe." Any beer that wasn't consumed at the event itself was bottled for to-go purchases. Sadly, none of the Cascadian Dark made it to Milwaukee, which is a shame because, hot damn, that sounds good.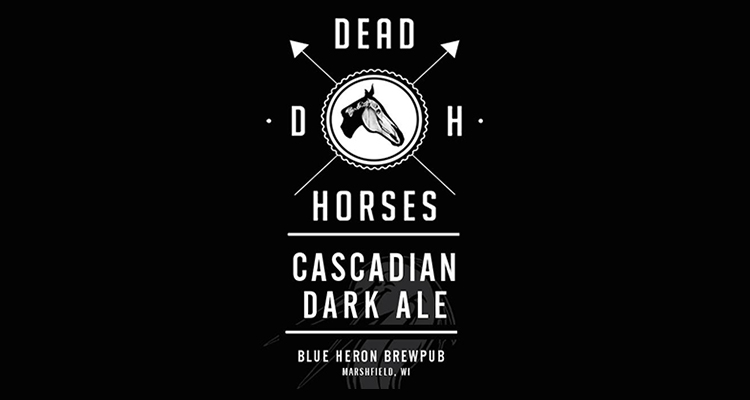 4. Die Kreuzen Imperial Pumpkin Porter
When the time came for Georgia-based Burnt Hickory Brewery to name its new pumpkin beer, brewer Scott Hedeen decided to honor a band he enjoyed "back in the day," by releasing Die Kreuzen Imperial Pumpkin Porter. Finally, a pumpkin beer we can actually enjoy. Though it—much like the band—is no longer in circulation in Milwaukee, the beer is still listed among Burnt Hickory's quarterly offerings, which makes the a Milwaukee reunion with Die Kreuzen's beer much more likely than one by the band itself.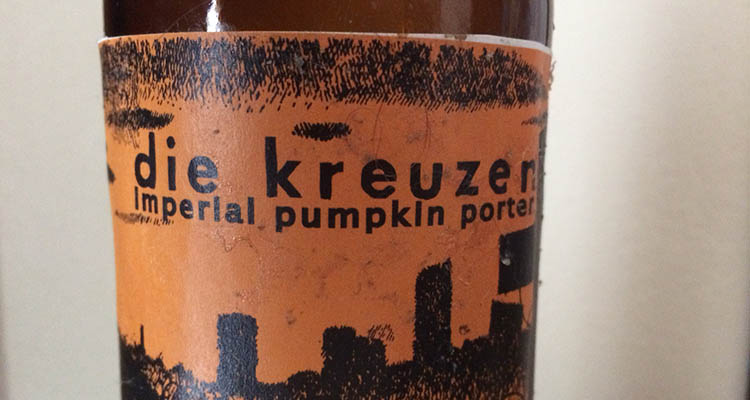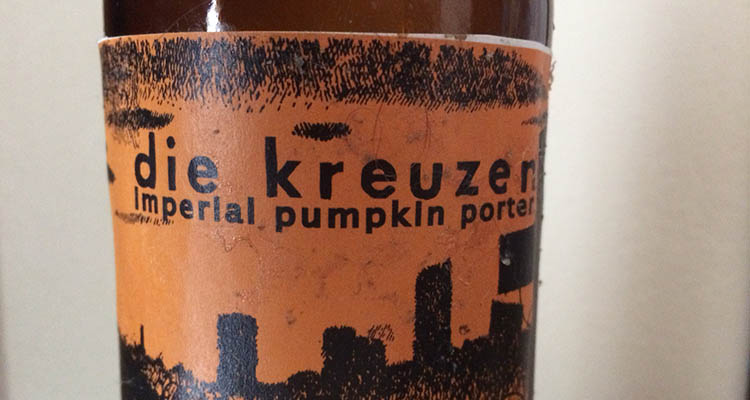 5. Direct Hit! hot sauce
Last year, months before officially reaching an agreement to release its wonderful new album Wasted Mind on Fat Wreck Chords, Milwaukee pop-punk outfit Direct Hit! was courted by a Chicago company who was interested in giving the band its own hot sauce. Soothsayer Hot Sauce owner Kyle Janis told us his reasoning for naming his fifth sauce in Direct Hit!'s honor.
"When I first started Soothsayer, I knew I wanted to involve some of my favorite punk bands, and Direct Hit! was at the top of that list," Janis says. "It didn't hurt that their album, Domesplitter, is also an incredible hot sauce name."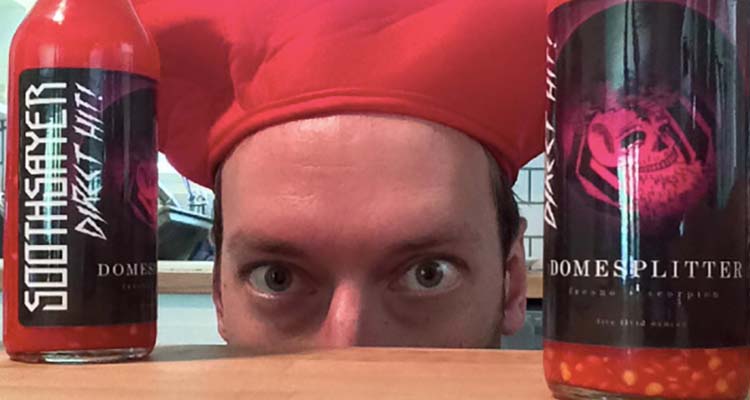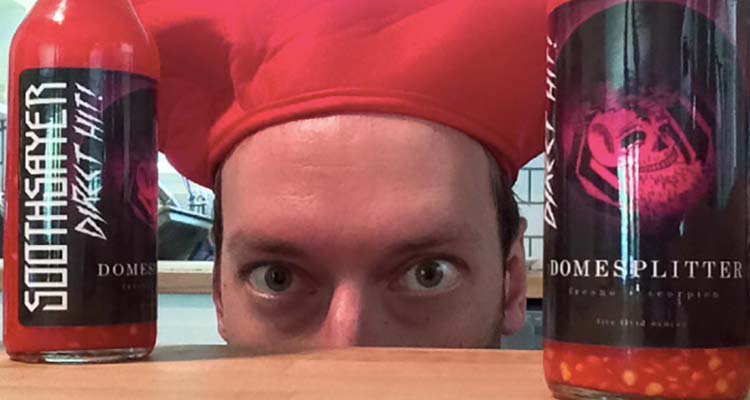 6. GGOOLLDD condoms
No, GGOOLLDD never sold this limited-run of rubbers. Instead, they threw them out at PrideFest attendees to use both "For The Night" and, should the mood strike, during the day as well.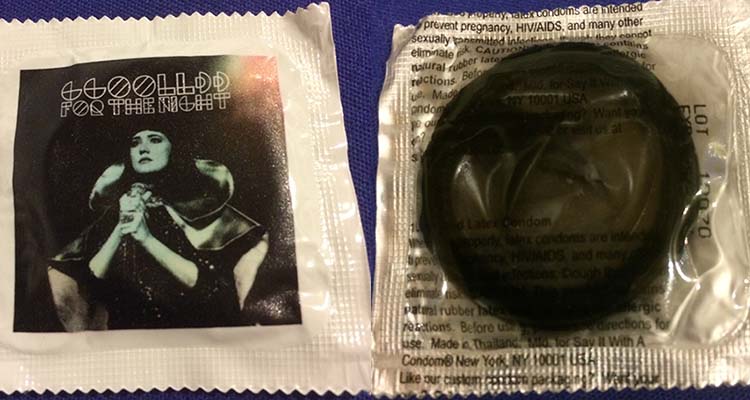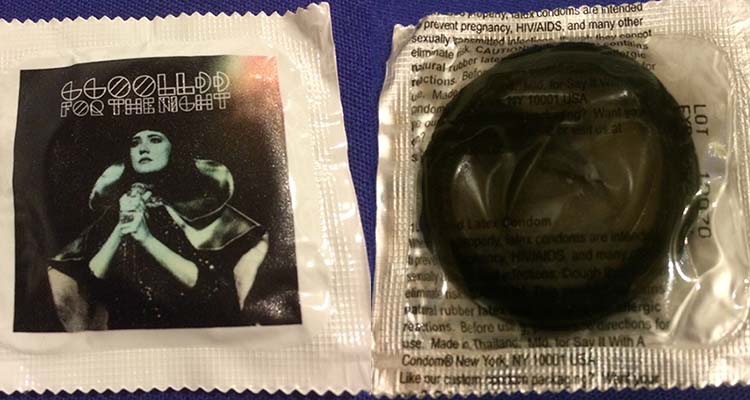 7. Juiceboxxx energy drink
Juiceboxxx packs so much energy into his live shows, he could bottle it and sell it around the world. More accurately, he could can it. In 2012, the Milwaukee-area native founded a label called Thunder Zone Enterprises. On top of records, digital releases, and wearables, Juiceboxxx hinged the brand on an energy drink called Thunder Zone. "What if there was something that we could all drink right before I go on stage that takes things to the next level?" the rapper asked in his crowdfunding campaign video. "That's where Thunder Zone comes in."
8. Lil' Rev poetry books and instructional harmonica DVD
On the polar opposite end of where a Juiceboxxx energy drink sits on the liveliness spectrum is a collection of poetry written by soothing ukulele-strumming Milwaukee folk purveyor Lil' Rev. Beneath his numerous albums on his merchandise page, Rev also sells Lil Gold and a Lil Red books of poetry. Moreover, he's prominently featured in an instructional harmonica DVD, meaning you might already own a piece of Lil' Rev merch and not even realize it.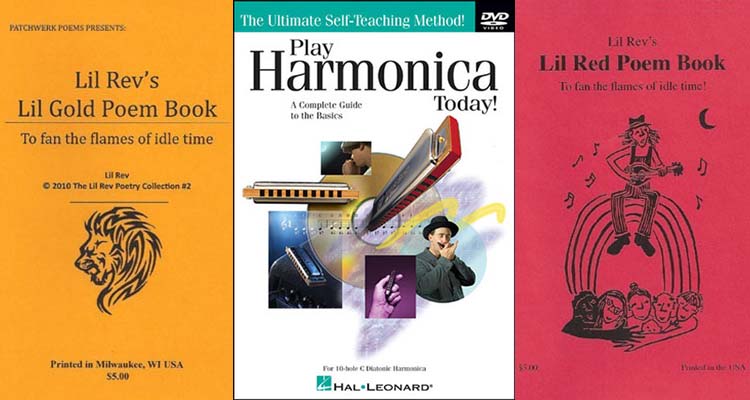 9. Whiskeybelles flask
Whiskeybelles have a ton of merch. Since the bluegrass/classic country trio plays hundreds of shows throughout the Midwest each year, it makes sense that they stock their merchandise table with lots of items that appeal to a vast cross section of consumers. Adding to the usual suspects like shirts and CDs, the Whiskey Women also sell band-branded hip flasks for $20, giving fans a vessel to hold their whiskey while listening to songs about drinking whiskey.
10. Worrier single taped on thrift store cassette
When it came time for Worrier to release its latest (and last?) single, "Broken Glass Ceiling" in early 2014, the dance-punk project opted for a cost-conscious route. Instead of pressing it to a seven-inch or deciding on dazzling packaging in a new tape, Worrier snatched up a bunch of cassettes from an area Goodwill. Like the band's synth player Roger Huffman told Shepherd Express contributor Kevin Mueller, "We had this idea to go to the thrift store and clear them out of weird, cheesy cassette tapes—anything from Mötley Crüe to Janis Joplin, Kriss Kross and Boyz n the Hood soundtracks. We'd put our song over their stuff. You could be left with the rest of a Mötley Crüe album. Basically, every tape will be different."
So you're saying customers can get a Worrier song and most of Genesis' Invisible Touch?!
11. Zach Pietrini "lo-fi phone mic"
While pondering acts with unorthodox items, we consulted Milwaukee music super fan and merch sales professional Shea Frevele, who almost immediately recalled selling microphones Zach Pietrini built out of old telephone receivers. At $40, the mics look to be quite a bargain.