I consider myself a semi-regular tea drinker, and the things a mind like mine ponders when it comes to tea are "What kind of monkeys picked the oolong? Did they wear little bellhop hats?" and other such nonsense. However, when I recently visited Urbal Tea Co. in Milwaukee's Crisol Corridor (3060 S. 13th St., 414-231-3970), I was presented with much more pragmatic questions by the owner, Nick Nowaczyk.
"How old is the tea that you buy in stores?" he asks. "Usually, most of it is upwards of a couple months and sometimes years old. I'm proud to say that everything sold and used at Urbal is no more than a few weeks old by the time it is consumed."
Urbal Tea Co. opened in 2020, right when the pandemic hit, and Nick had his share of difficulties. "I didn't know if I was going to be able to keep things open, but alas, word spread and people liked what we were trying to do here," he says.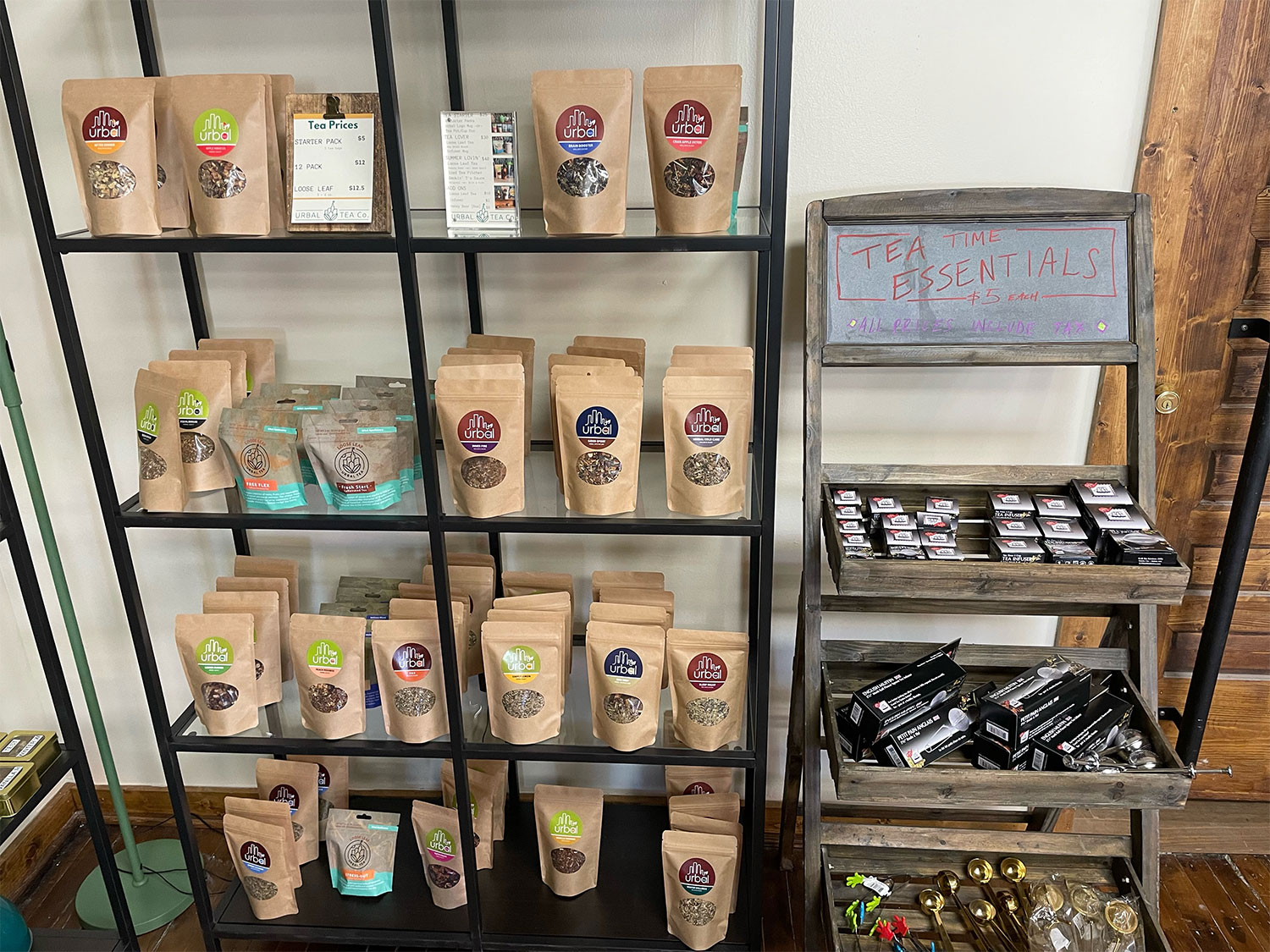 Urbal's space is open and inviting, and you're immediately greeted by the smell of petals and herbs. ("I'm kind of noseblind to it now," Nick says.) Hardwood floors run throughout, neutral colors are on the walls, and tea-print wallpaper stretches behind the bar next to wall-length windows that allow natural light to pour in. Truly, this is something this part of the city hasn't seen before. It's nonetheless welcome amongst the unique and delicious eateries that 13th Street has to offer. (Tortilleria El Sol, Bombay Sweets, and Taqueria La Sierrita all call this area home.)
"I have been into plants and herbs for about ten years, but the business has been around for about seven years," Nick says. "I was focused on my career as a social worker, and we sold at farmers markets and had a small commercial space in West Allis. We outgrew that and we opened this space here."
Some of Urbal's herbs are grown locally; however, most tea cannot be grown in the U.S., which is why a lot of it is imported from India, Japan, and China—also known as the "tea belt." Most of the teas sold at Urbal are herbal mixes as opposed to simply green or black teas. A lot of herbs, like ginseng and flowers, are dried and added to mixes.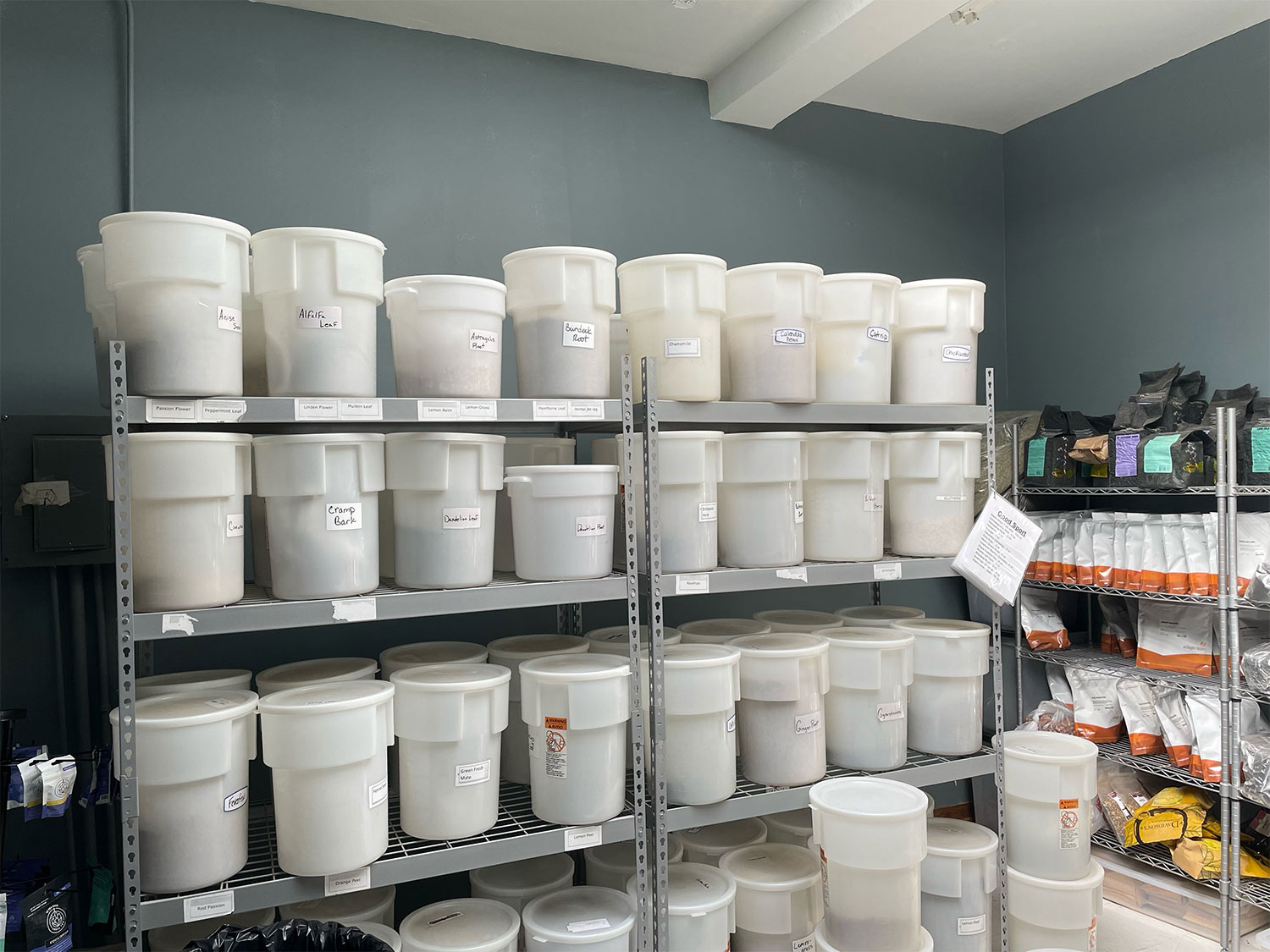 Nick gives me a tour of the facilities, which include a room that has a massive mechanism that adds the tea to bags, which is then packaged and sold in up to packs of 12. There is another room that holds all the different teas, with a table as the center console, complete with scales and bowls. What is most impressive are all the supplies that will make you an at-home tea connoisseur, like tea infusers, kettles, and starter packs with more mild blends that ease novice drinkers into what can be a lifelong obsession.

There is also a children's area where kids can sit and play while the adults have their tea—or glass of wine—at the bar. "We have a happy hour, but more than anything this is a place where people can come have their meetings and get some work done," Nick says. He hopes to implement food at some point behind the bar, but for now, Urbal Tea Co. remains your friendly neighborhood tea joint.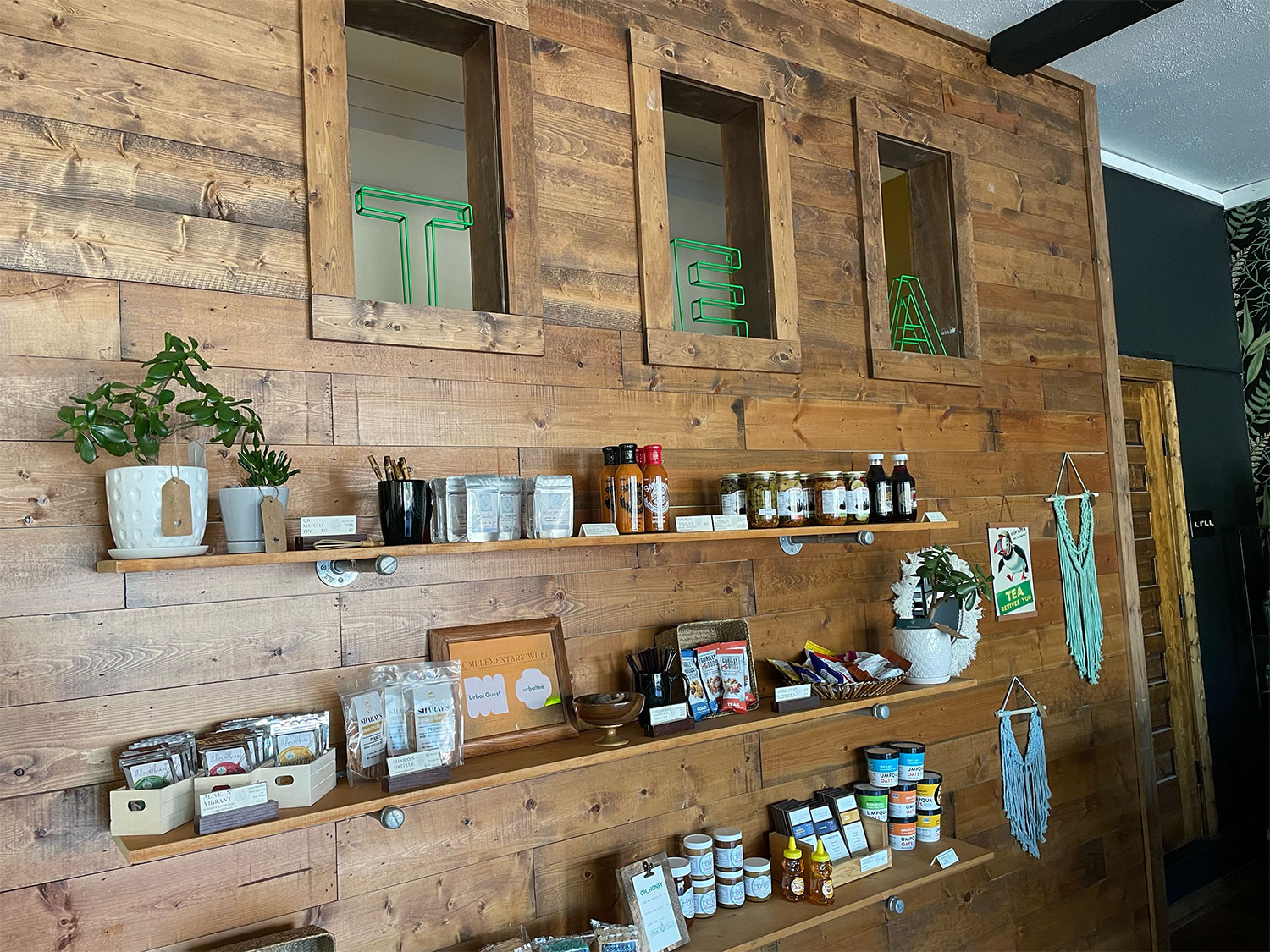 Exclusive articles, podcasts, and more. Support Milwaukee Record on Patreon.
---
RELATED ARTICLES
• Tortilleria El Sol cranks out fresh tortillas in Milwaukee's Crisol Corridor