Milwaukee could arguably be considered the nation's bar capital. Simultaneously, a cavalcade of new and exciting restaurants are popping up around town on a monthly basis, helping to bolster the city's culinary reputation. With no shortage of bars and restaurants vying for customers in and around Milwaukee, business owners need to take measures to rise above the din of drinking and dining establishments competing for limited dollars. Sometimes something as simple as some well-placed wordplay can help set a bar, bistro, or food truck apart.
As pun-based places like Holey Moley, Who's On Third, and Urban Beet Cafe & Juicery take root in Milwaukee's culinary landscape, and punny-predecessors like Monkey Bar and the hilariously graphic Liq-Er Box have recently faded away, we thought we'd look at 15 other pun-based Milwaukee area bars and restaurants.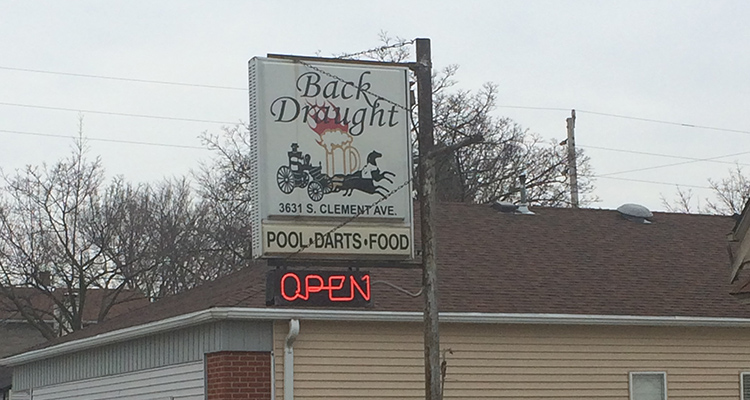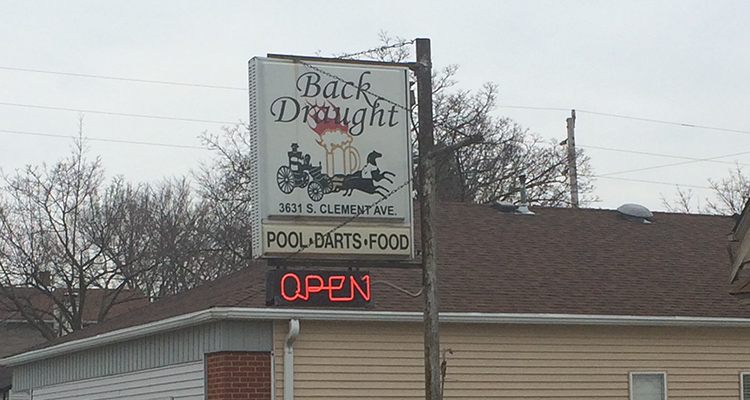 1. Back Draught (3631 S. Clement Ave.)
Way down Clement Avenue on the cusp of the St. Francis border sits Back Draught. The elementary school-adjacent house bar isn't much to look at on the outside, save for its confusing signage. It's not particularly close to a fire station—unlike debatable pun-bar, Hosed On Brady—but the flaming beer mug (full of "draught" beer?) seems to imply ownership is a fan of the 1991 Kurt Russell firefighter film. No word on what the horse and buggy are all about.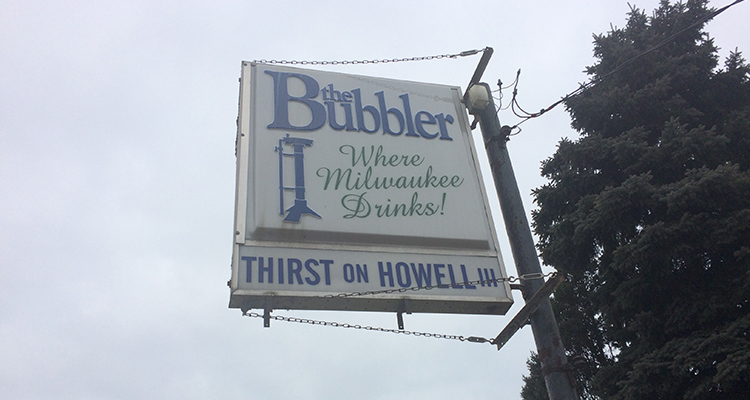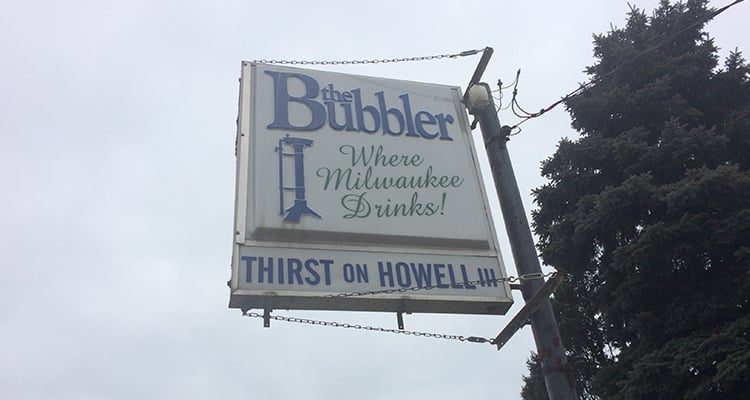 2. The Bubbler, a.k.a. "Thirst On Howell III" (3158 S. Howell Ave.)
Not far from Back Draught is another townie bar near Bay View that leans heavily on puns. A "Bubbler" is an embarrassing regional colloquialism for a drinking fountain. Beer has bubbles in it. Double entendre complete, right? Nope. They slapped a "bubbler" on the sign, along with the tagline "Where Milwaukee Drinks!" Still not enough? Thirst On Howell III (a pun that conveys what's being quenched where AND sounds kind of like the rich dude from Gilligan's Island) should do it.
3. D.I.X. (739 S. 1st Street)
It's hard to fault a rowdy full-fledged gay bar for naming itself something that sounds like "dicks." It's far from subtle, but that hasn't hindered gay dudes, straight guys, and even women from having their nights and weekends filled by D.I.X.
4. Dogg Haus (1433 E. Brady St. and 1633 W. Wells St.)
The long-running hot dog chain's name is a little on the nose; but hey, it's one of the most recognized local drunk food staples out there. At least the misspelling of both "Dogg" and "Haus" shake things up a little.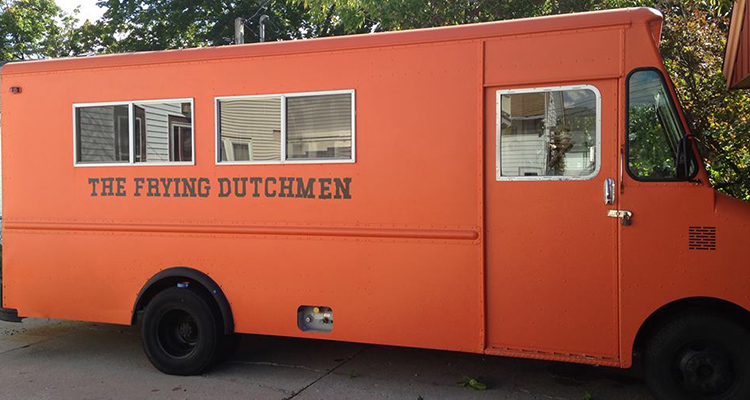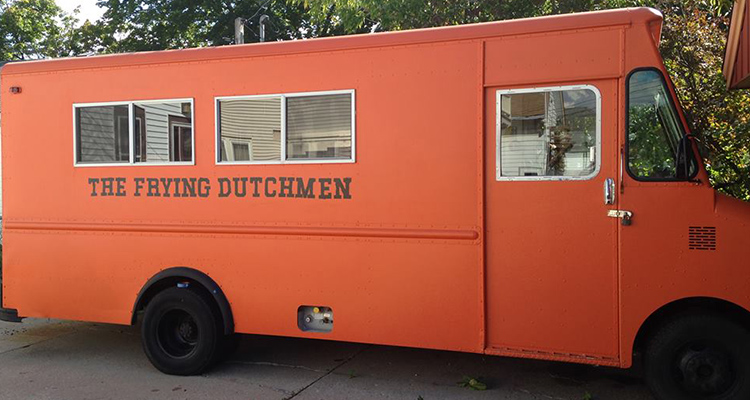 5. The Frying Dutchmen (Food Truck)
Back in November, The Frying Dutchmen made its maiden voyage. Though the Netherlands-inspired food truck took almost three years to get rolling, the venture's name was pretty much known from the outset. Loosely inspired by a restaurant name on a Simpsons episode, the owners made sure the names were different enough to avoid a lawsuit so they could focus on frying up Dutch snacks like vlaamse frites, tosti, and bitterballen.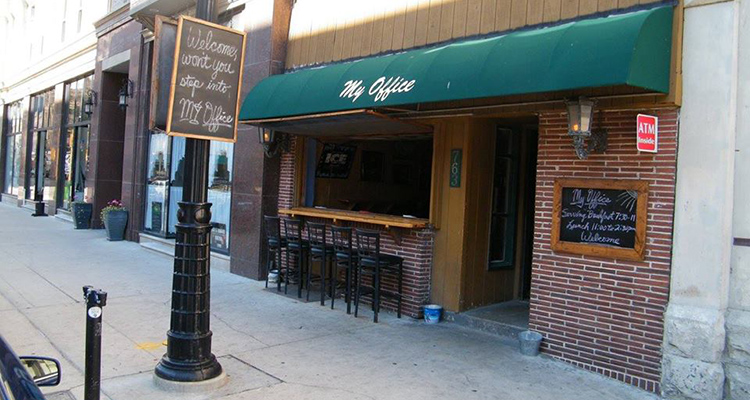 6. My Office (763 N. Milwaukee St.)
Downtown Milwaukee's most creatively named watering hole is the likely product of an era wherein professionals needed to tell white lies to avoid going home right away after work. "No, honey, I'm still at My Office," isn't exactly being dishonest. Like Vanguard predecessor Home, it's a cute and harmless bit of wordplay. The cheap drinks don't hurt either.
7. Pho King (11112 W. National Ave., West Allis)
Upon learning Asian noodle standard pho is pronounced "fuh," it's impossible to argue against Pho King having a fucking awesome name.
8. Pourman's (1127 N. Water Street.)
Pour, pour. We get it. They missed a golden opportunity to call it Pourman 5000. So many worlds would've collided.
9. Rice N Roll Bistro (1952 N. Farwell Ave.)
What better way for an Asian establishment to endear itself to American customers than by evoking the spirit of rock 'n' roll and combining it with some of the ingredients of sushi? Since "Pho King" was already taken, Rice N Roll Bistro is a decent runner-up.
10. Sake Tumi (714 N. Milwaukee St.)
Keeping with the trend of punny purveyors or Asian cuisine, Sake Tumi ("sock it to me") has been making Milwaukeeans crack a smile while making their dinner plans for years.
11. Suburpia (Various Locations)
The name of veteran Pewaukee-born sub chain Suburpia—which has locations in Wauwatosa and on the edge of Milwaukee in addition to the Peawaukee flagship—is surprisingly nuanced: they're primarily in the suburbs, and the presence of "burp" implies the sandwiches are disgustingly soggy mayonnaise tubes, which they are.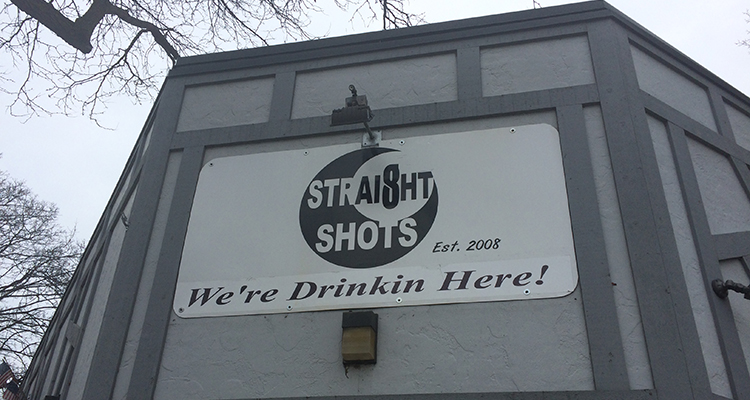 12. Straight Shots (1503 E. Oklahoma Ave.)
For a place whose motto is "We're Drinkin Here!" you have to at the very least give Straight Shots points for name creativity. Besides being a place people get some liquid courage before braving the horrors of the nearby Bay View Post Office, the Oklahoma Avenue alcohol emporium is an unabashed billiards bar. There, one can have shots between shots. Factor in the sign's implicit "Aight" (eight) ball you get one of the most layered bar names in Milwaukee.
13. Thainamite (932 E. Brady St.)
Since 2010, Thainamite has thrived just blocks from the linguistic likes of Hosed On Brady, Dogg Haus, and Art Smart's Dart Mart. Between the fun name and accessible takes on sushi rolls and curries, it's likely to help Brady Street remain Milwaukee's punniest parcel for years to come.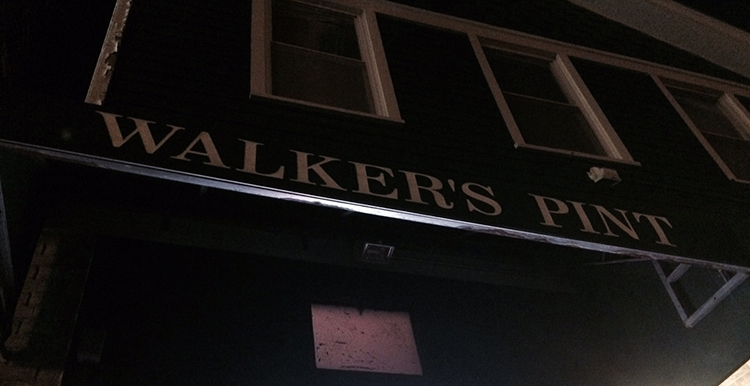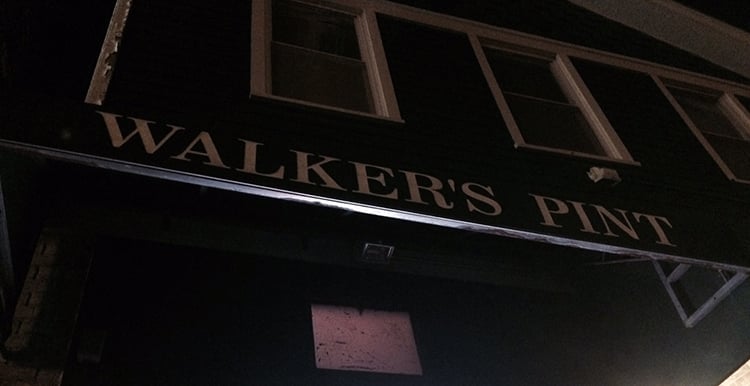 14. Walker's Pint (818 S. 2nd Street)
One block and pretty much a world away from D.I.X., long-tenured lesbian bar Walker's Pint is an exceedingly friendly neighborhood hangout (where all are welcome) with exceptionally cheap drinks. If that's not enough to get you through the doors, a kickass name should do the trick. It's a clean and classic name that honors the neighborhood renowned for its ahead-of-its-time diversity and acceptance.
15. Whammy Bar (6139 W. Beloit Rd., West Allis)
West Allis' own Whammy Bar is probably metro Milwaukee's premier (and only?) place solely devoted to hair metal. The place where we watched Cheeseheads With Attitude do the same exact set twice in the same night is a relic lost in time. Sadly, it might be a place that's lost altogether. Whammy Bar's Facebook page hasn't been updated since 2013, and it says it might be permanently closed. We can't say for sure because we're never fucking going to that place again.