As you're all certainly aware, today is National Bagel Day. While we don't typically keep tabs on nor celebrate these made up national or international online "holidays," we thought that today's National Bagel Day festivities would be a good opportunity to acknowledge Milwaukee's rapidly improving bagel landscape.
Once a city that was largely reliant on store-bought, mass-produced, or chain restaurant-made bagels, Milwaukee's access to fresh, inventive, and delicious bagels made by local purveyors has grown exponentially within the last five years. Three of the businesses helping to usher in Milwaukee's ongoing bagel renaissance are located in the city's Walker's Point neighborhood. Instead of celebrating National Bagel Day (a totally made up internet occurrence), we wanted to take a little time to give some attention to three wonderful Brew City bagel makers in Walker's Point.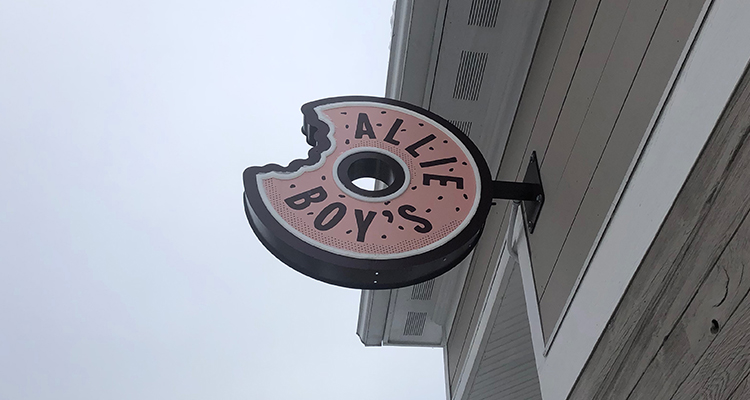 Allie Boy's officially opened in May 2020, during the early stages of the pandemic. Since then, the Walker's Point restaurant, which is owned and operated by spouses Staci Lopez and Ben Nerenhausen, has offered excellent bagels, inventive riffs on deli sandwiches, and other gourmet-caliber "noshes" to help commuters and homebodies who are sick of the same old breakfast make it through the morning.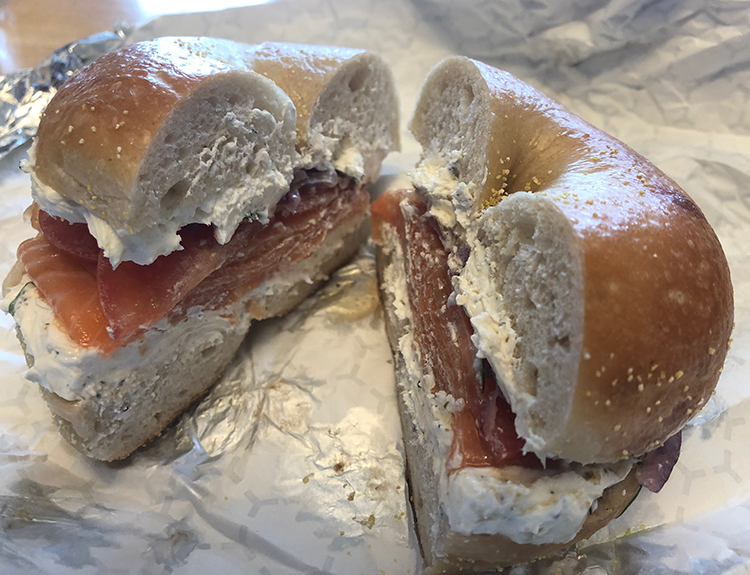 The husband-wife ownership duo has personal roots in New York City and the Middle East, and they've merged those diverse backgrounds with their extensive culinary experience into the creation of deli classics with inventive twists that, at times, flirt with fine dining.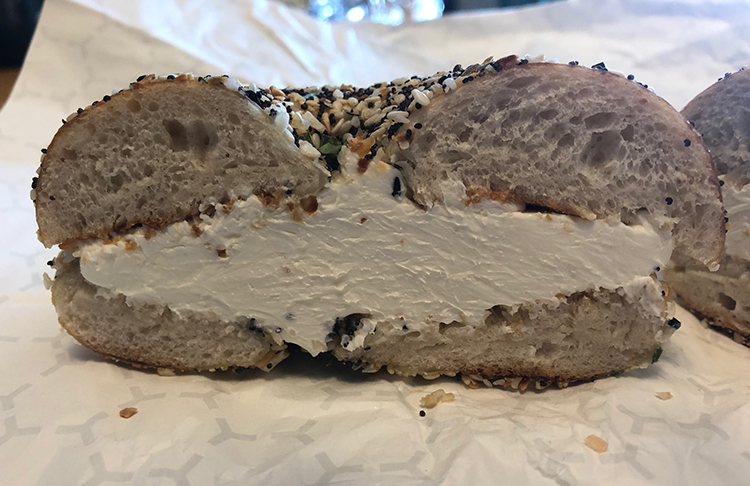 The young Bagelry typically offers nine handcrafted bagel varieties, an array of schmears, six bagel sandwiches, a holy trinity of bagel tartines, snackable items known as "noshes," and a handful of sweets. We've yet to make much of a dent in the Allie Boy's menu, but we absolutely love The Classic. It (pictured above the previous paragraph) features a plain bagel that's liberally packed with house-cured lox, fresh herbs and vegetables, a Greek yogurt spread called Labneh, and a spring herb schmear. Their take on an Everything Bagel (pictured directly above) was also among the best we've ever eaten.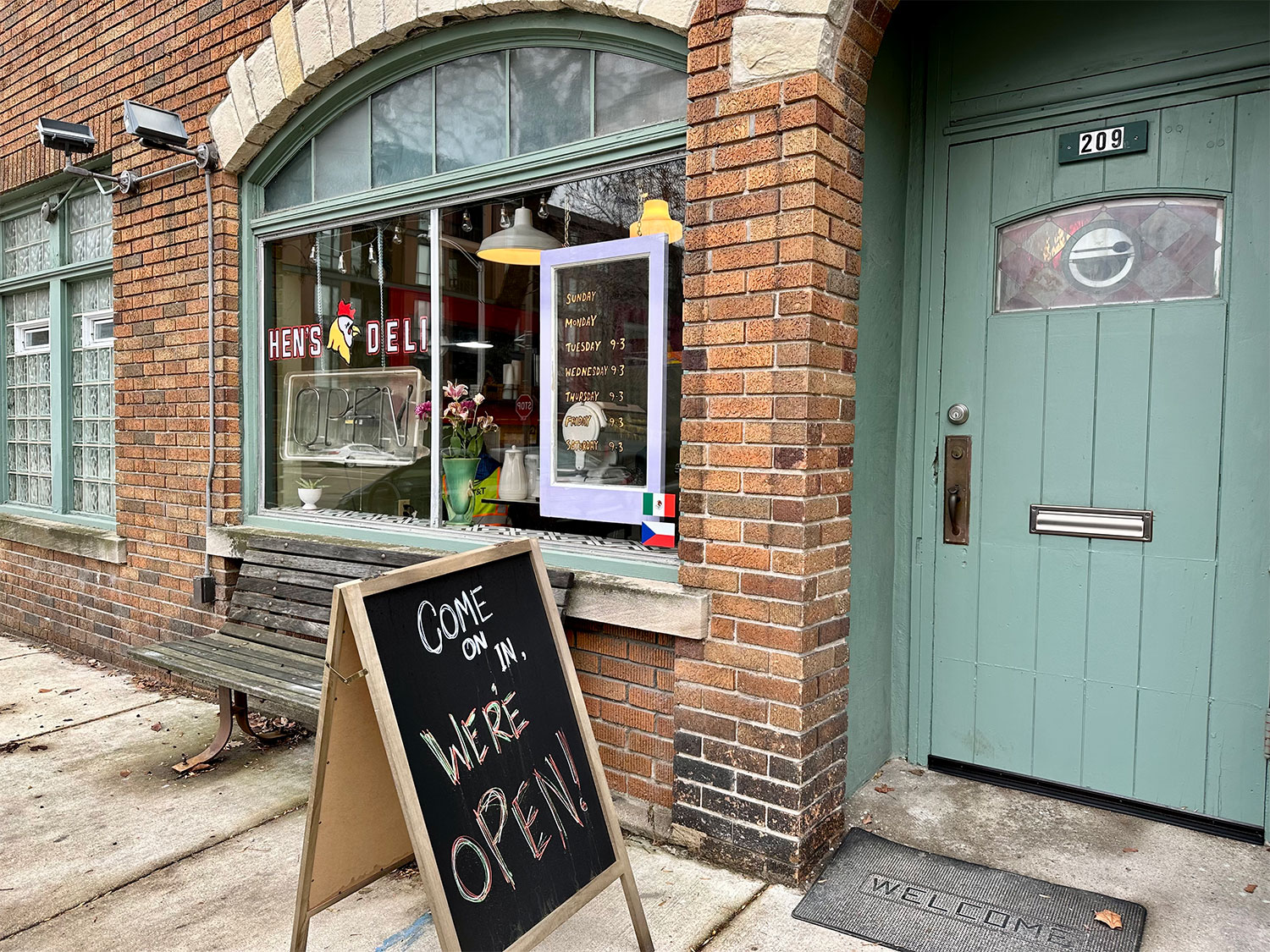 Last summer, Walker's Point soup staple Soup Bros. quietly closed its doors at 209 W. Florida St. Happily, the space wasn't empty for long: This past December 22, Hen's Deli—a.k.a. the first physical location for Daily Bird pop-up and farmers market favorite Clarke Street Sausage Co.—opened in the space. Even more happily, Hen's Deli fits right in.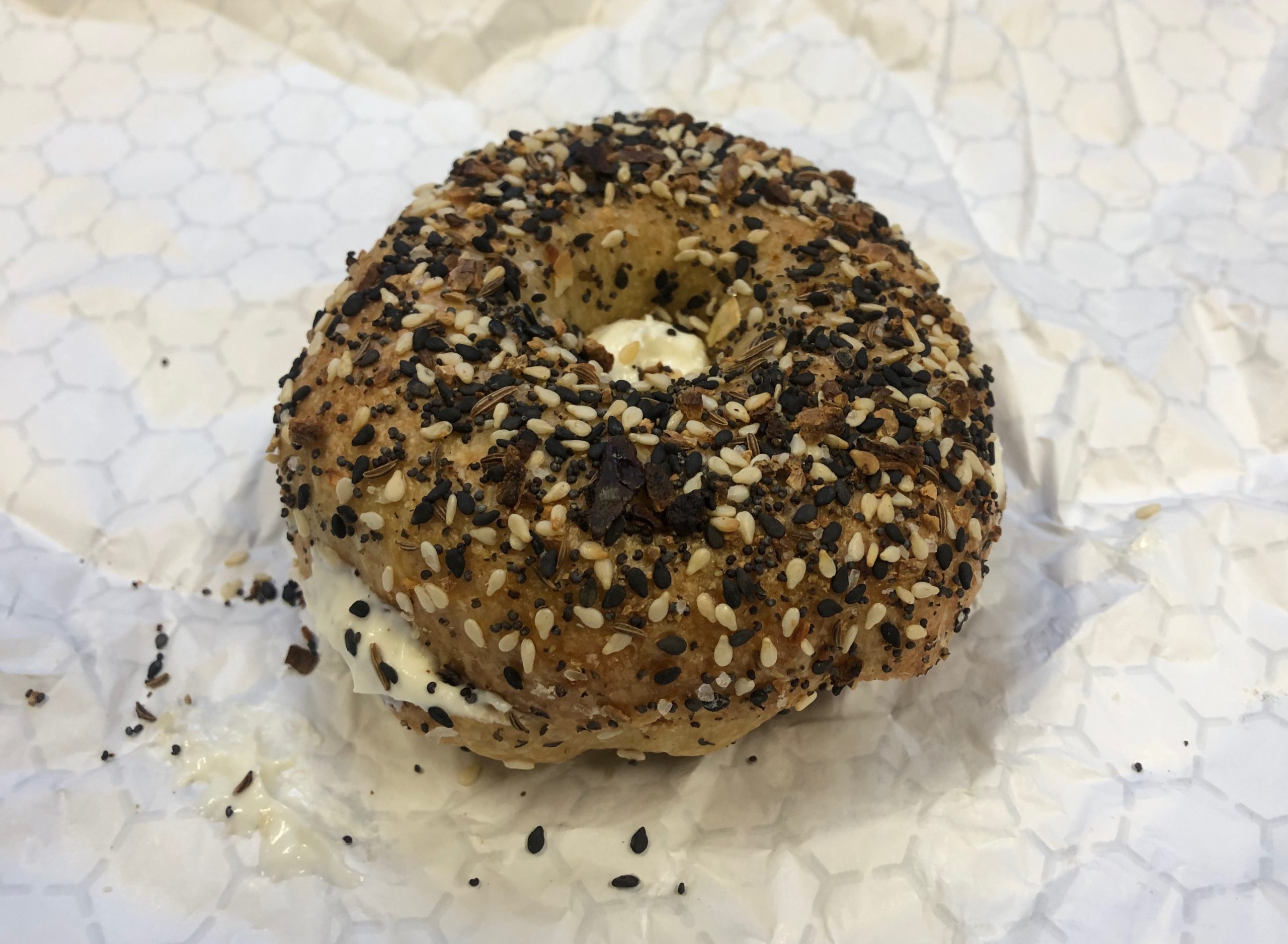 Hen's specializes in a small-but-winning variety of breakfast items, sub sandwiches, pastrami, tortas, coffee, and soda. The diminutive deli also stands out by making "traditional boil-baked bagels," which are stocked in a cash register-adjacent case. Stop in every Tuesday through Saturday for an array of fresh-made bagels available in the following types: Plain, Sesame, Cinnamon Raisin, Poppy, Rosemary Sea Salt, Egg, Onion, and Everything. We had our first Hen's bagel last week and that delectable toasted Everything Bagel with plain cream cheese will not be our last from the Walker's Point newcomer.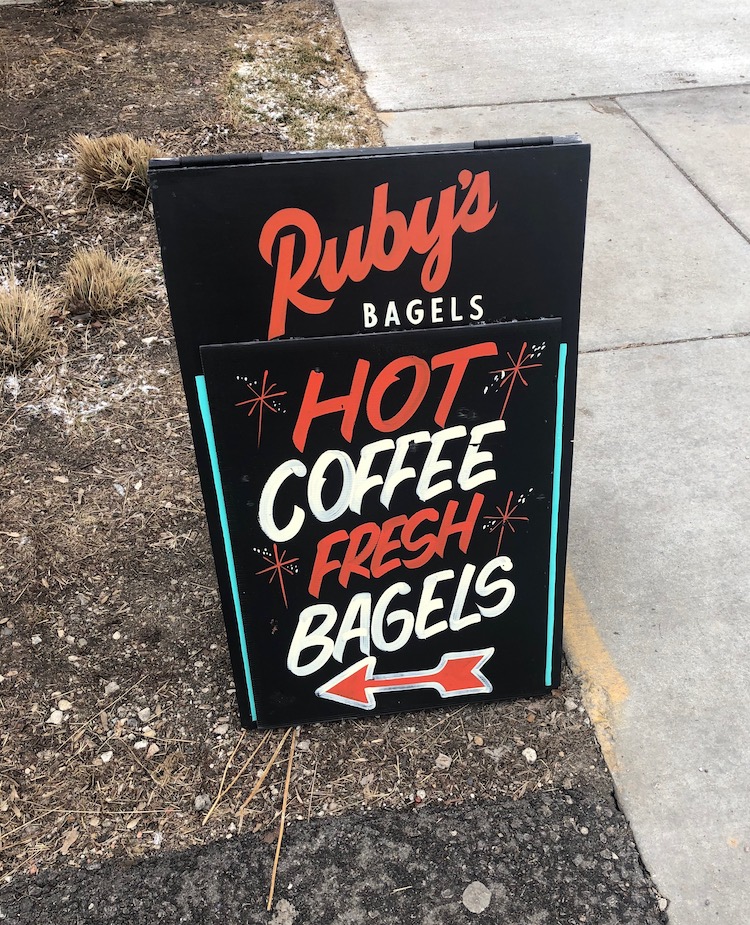 Last but not least, we come to Ruby's Bagels. Originally started as a pop-up by self-taught bagel maker Daniela Ruby Varela about five years ago, the bread-y business was one of the first vendors at Zócalo Food Park when it opened in 2019 and it remains there to this day.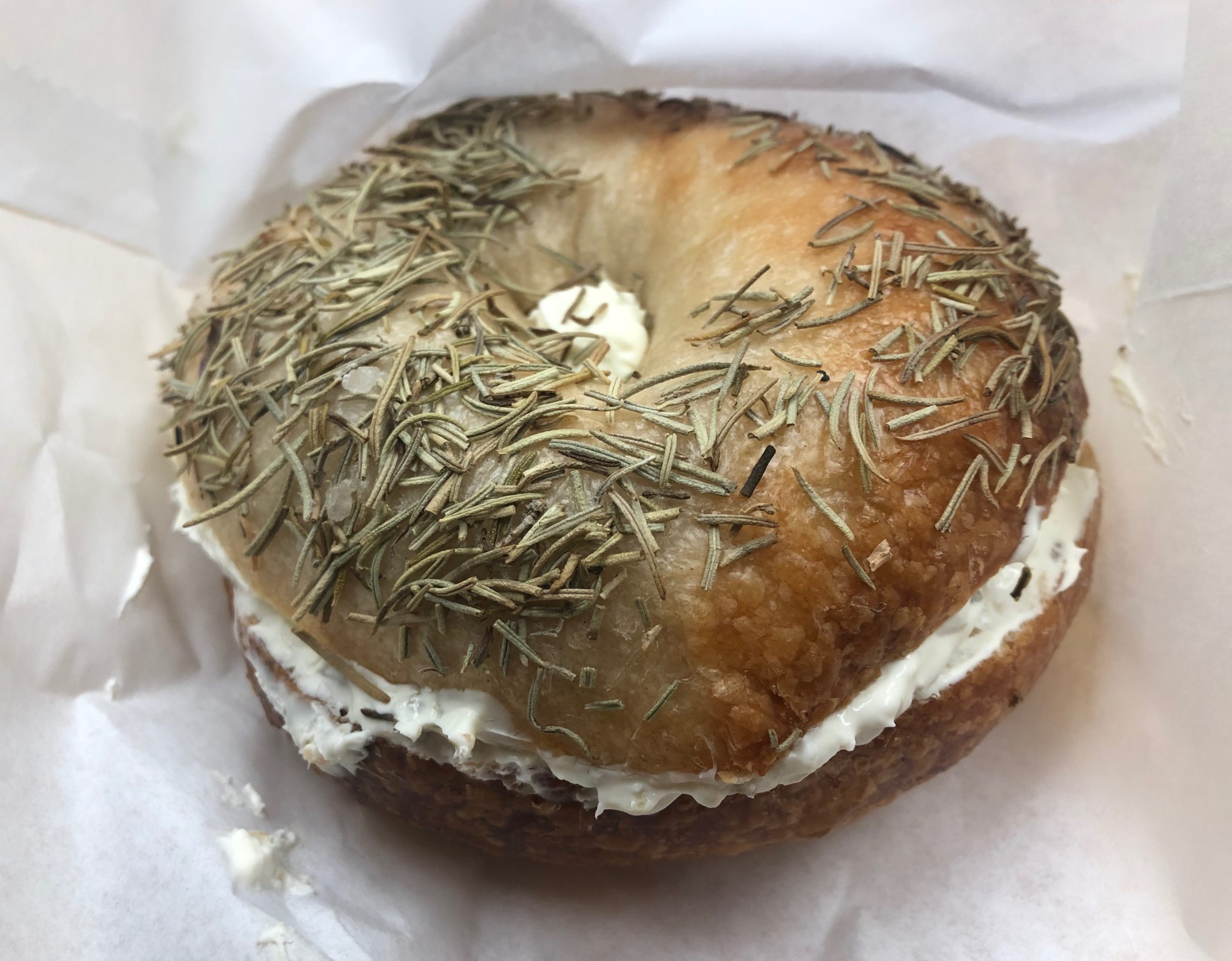 As the name suggests, Ruby's Bagels focuses almost entirely on bagels. Every Friday through Sunday (from 8 a.m. to 2 p.m.), Ruby's is at Zócalo to serve up bagels in the following types: Rosemary & Sea Salt (pictured above), Everything, Sesame, Poppy Seed, Plain, and Cinnamon Cranberry. There's also a small selection of bagel-forward sandwiches, including "The Lox," two egg-incorporating breakfast sandwich varietals, a Veggie Sammy, and a special Wavy Dill Pickle Bagel.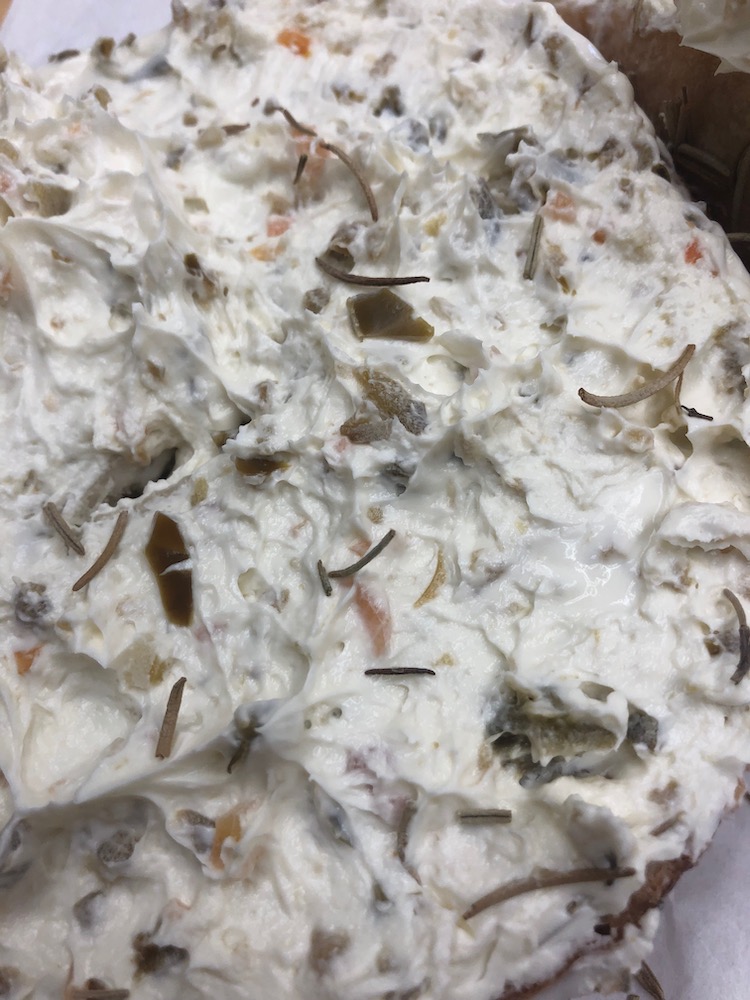 The fresh, herb-dusted bagels are a draw on their own, but Ruby's rich and borderline decadent cream cheese options bring the small batch breads to the next level. Last week, ordered a Rosemary & Sea Salt bagel topped with a sizeable smearing of jalapeno cream cheese. Just look at that cream cheese! If you're not a heat-seeker, plain, strawberry, green onion & cheddar, and vegan cream cheeses are also on hand, as well as salted butter.
Milwaukeeans can treat every day like it's National Bagel Day by treating themselves something from one of Walker's Point's hole-y trinity of specialty bagel businesses.