Some places come and go, while some places become icons. Mandatory Milwaukee is all about the latter. Join us as we revisit beloved and well-worn local staples with fresh eyes, and explore how they might figure in the city's future.
Milwaukee is long-regarded for its rich brewing history, but the city's cocktail scene has also been coming into its own in recent years. While the citywide spiritual awakening is relatively young, one area establishment has been serving up carefully crafted cocktails and decadent dessert drinks in an elegant setting for more than 50 years. Amid the ongoing evolution in terms of both how and where Milwaukee imbibes, At Random (2501 S. Delaware Ave., 414-481-8030) exists to simultaneously honor past provisions while helping to take local mixology to interesting and exciting new places. Even with current conditions being less-than-conducive to swanky and "cozy" cocktail lounges, the venerable Bay View bar and its new owner are taking bold steps to remain as relevant and as revered as it has been since the very beginning.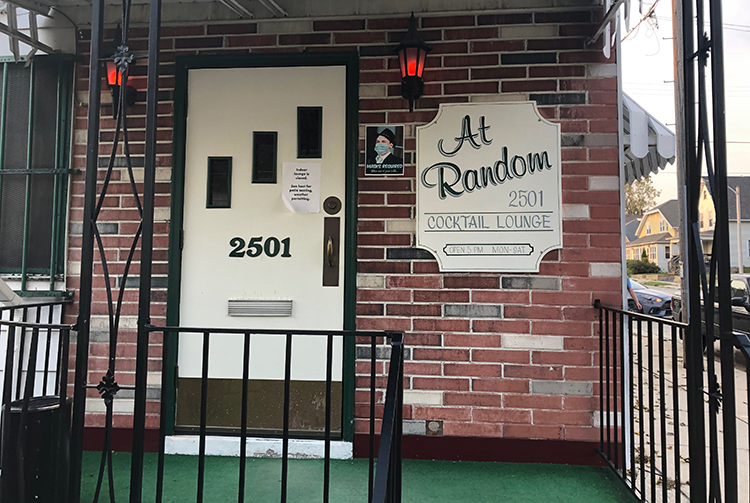 The origin story of one of Wisconsin's most renowned cocktail bars actually begins at an unassuming corner tavern called Delaware Tap. In 1964, Ron and Shirley Zeller purchased the bar at the corner of Delaware and Russell avenues. Four years later, the couple re-opened the business as "At Random" and shifted the focus to classic cocktails and ice cream drinks. In the decades that followed, the Zellers cultivated a local following and earned a reputation as a tourist destination by way of its mid-century decor, dessert drinks, and iconic cocktails like the Tiki Love Bowl and Fireman's Special.
What the couple made and maintained is commendable, but through the years, At Random's wear and tear started to show. In recent years, the exterior went from kitschy to weathered, the vinyl booths were beaten and torn, the service quality dipped, and the hours became truly random. Wanting to retire, Ron sold At Random to John Dye—the owner of Bryant's Cocktail Lounge and The Jazz Estate—in 2018. Under Dye's direction, the new iteration of At Random remains a self-described "time capsule of mid-century ice cream drinks, classic cocktails, Naugahyde, and swag lights," but has also been granted new life and given some much-needed updates.
Some of those updates include new booths, carpeting, and wallpaper (all chosen to pay homage to what was already in At Random). Additionally, Dye added a few new cocktails to the already-brimming drink menu and, most notably, the bar returned to regular service hours when it officially re-opened in late 2018, after nearly six months of renovations.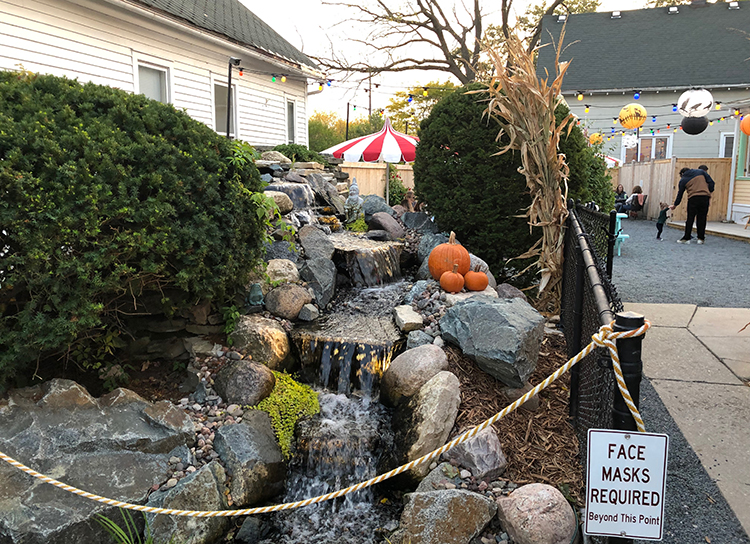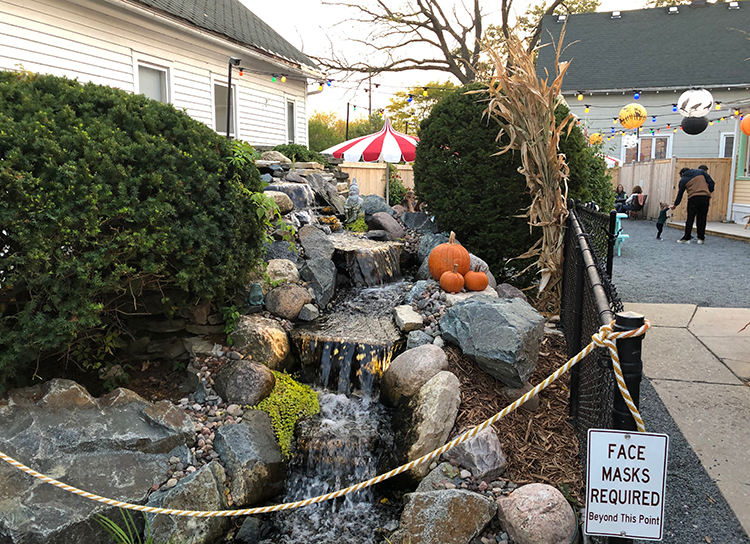 Unquestionably, the biggest change Dye and company brought to At Random since taking over is the addition of a patio. This summer, after being closed for months on account of the COVID-19 crisis, At Random constructed and opened its Ice Cream Social space, which offers an assortment of ice cream drinks, floats, frozen specialties, and classic cocktails that can be enjoyed in the spacious new backyard patio or taken in to-go containers to be enjoyed at home.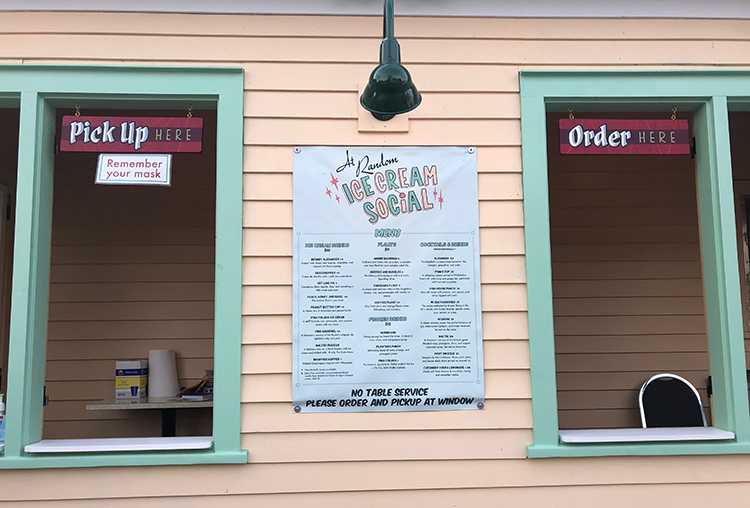 Though certainly best-suited for specific seasons, Ice Cream Social is letting people experience At Random in a new way that's safe, socially distant, and inviting.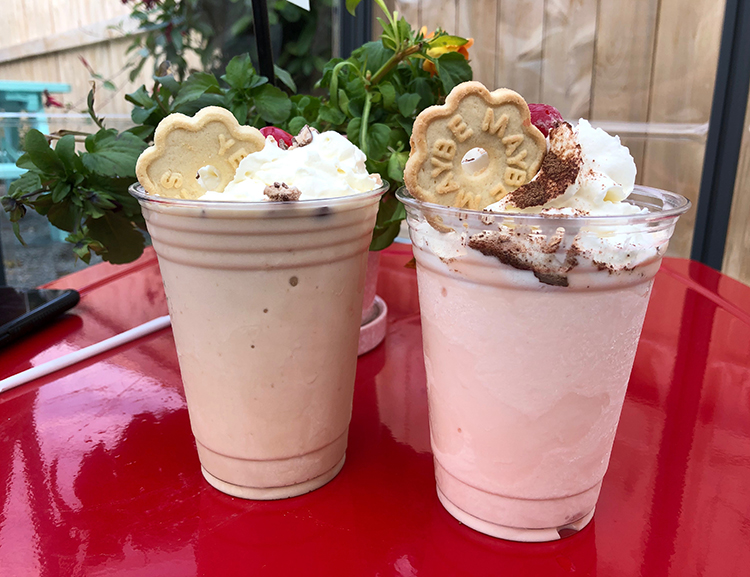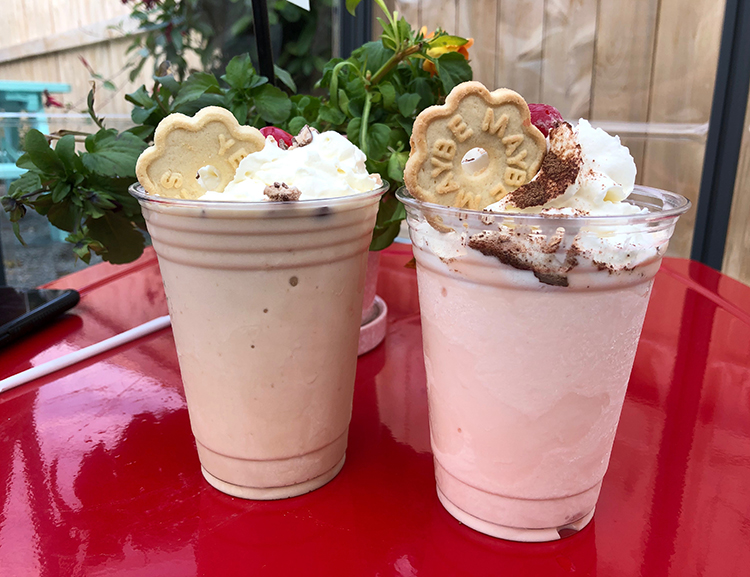 The inside might be closed for the foreseeable future and a pandemic isn't exactly the time and place to enjoy a Tiki Love Bowl with four or five of your closest friends, but there's still a place in Bay View to have a Malted Russian or a Pink Squirrel (both pictured above) or even a Wisconsin Old Fashioned or a Negroni under the sun and with the accompaniment of '50s radio favorites.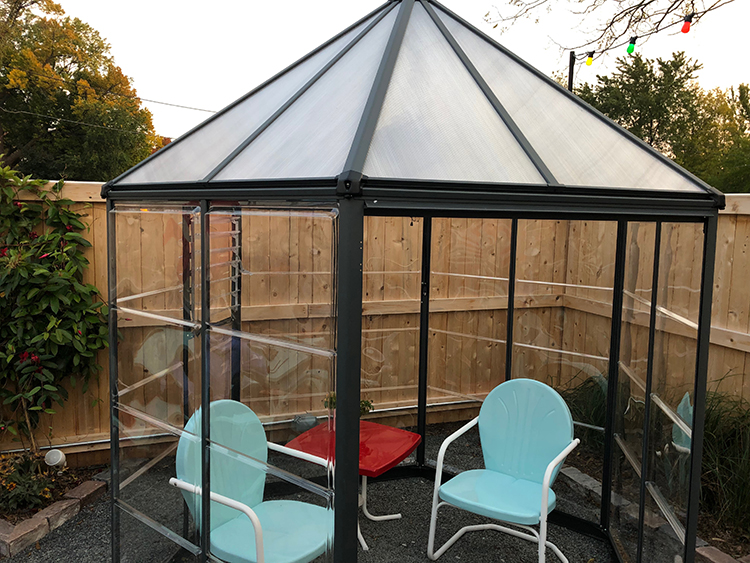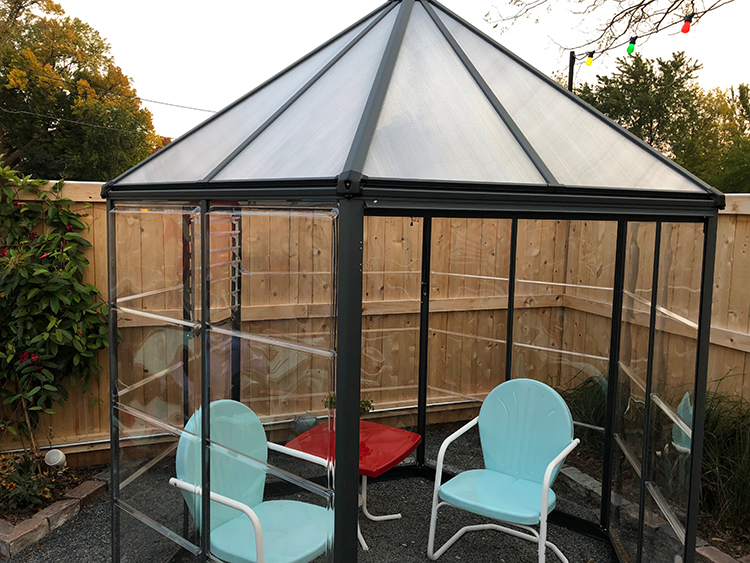 And once fall fully makes its presence known, patrons can still stay warm while enjoying a cold drink if they so choose. So much has changed since Delaware Tap adjusted its name and focus in 1968. Hell, so much has changed in the world since ownership transferred half a century later. Still, At Random survives to serve as a "time capsule of mid-century ice cream drinks, classic cocktails," and ambiance while also rolling with the punches and continually evolving in order to bring interesting and excellent drinks to people in exciting new ways. With any luck this time-tested Bay View standard will be able to stick around for at least another 50 or so years.