Milwaukee is no stranger to food and drink reality shows. Think Egg & Flour's Adam Pawlak on Hell's Kitchen and the upcoming Superchef Grudge Match. Think, if you must, of the time Bar Rescue blew into town and "rescued" a couple of places. (R.I.P. Y-Not III, which now an empty lot.)
And now, think of Hacienda Taproom & Kitchen Executive Chef and Culinary Director Ashley Turner, who is set to appear on the April 4 season premiere of Food Network's long-running chef-competition show Chopped.
"The experience was wild!" Turner tells Milwaukee Record. "I hadn't done competition cooking before, so I was very green. The process of Chopped really escalates the type of pressure that chefs already experience in busy kitchens, and adds those unknown elements, including unfamiliar tools and space, bringing it all to a crazy boil. It was an exciting challenge!"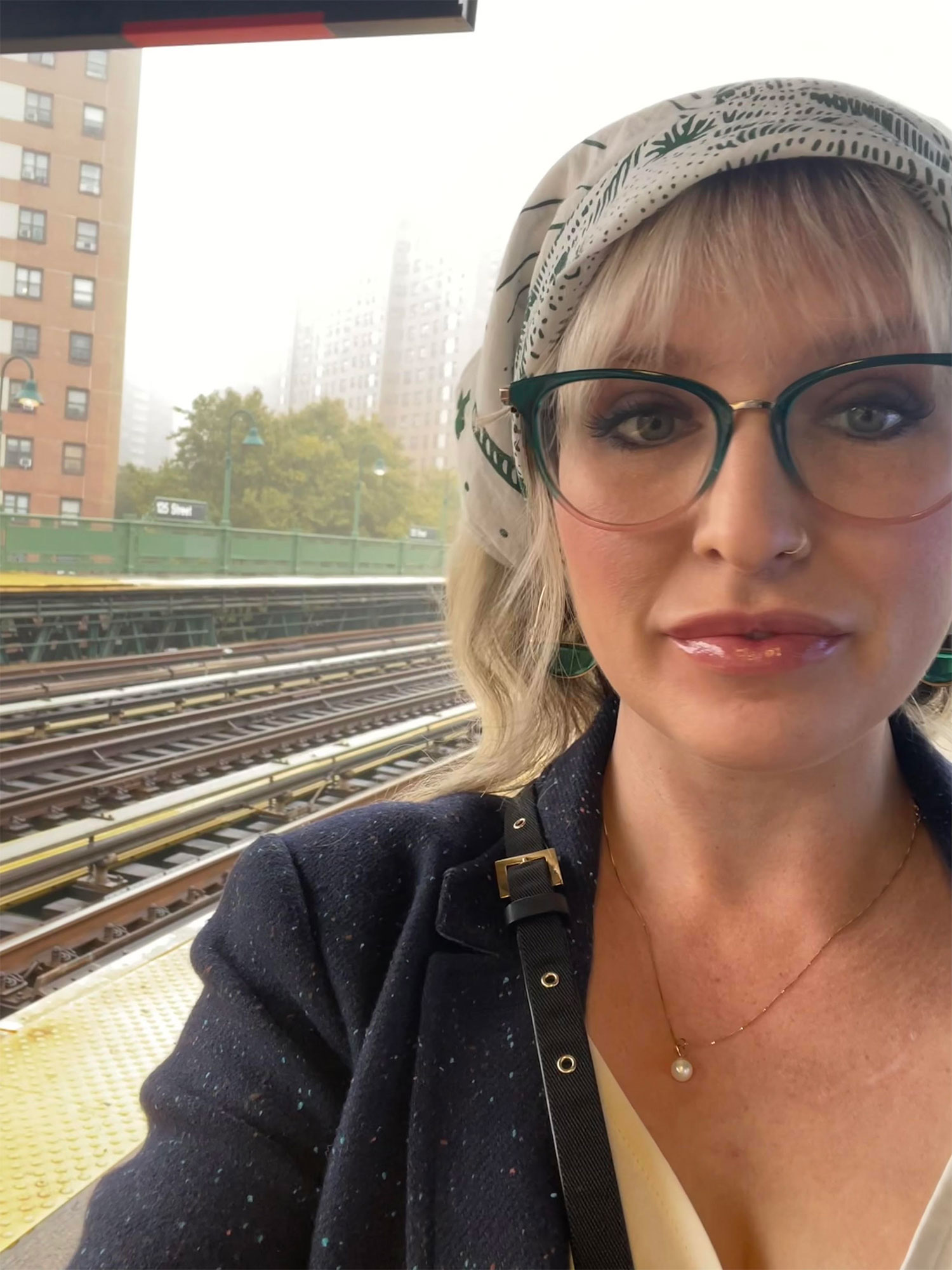 A third-generation restaurant professional, Turner moved from Texas to Milwaukee in February 2022. Soon after, she took over culinary operations at Hacienda (2018 E. North Ave.) and began overhauling the East Side restaurant's menu. (The BBQ-centric revamp is fantastic, by the way.) Soon after that, in spring, she was contacted by a casting agency, asking if she'd be interested in auditioning for Chopped.
"It was crazy timing, because that was just as Hacienda was rolling out our menu and really working on dialing everything in," Turner says. "Fortunately, I didn't have to be out for more than four days."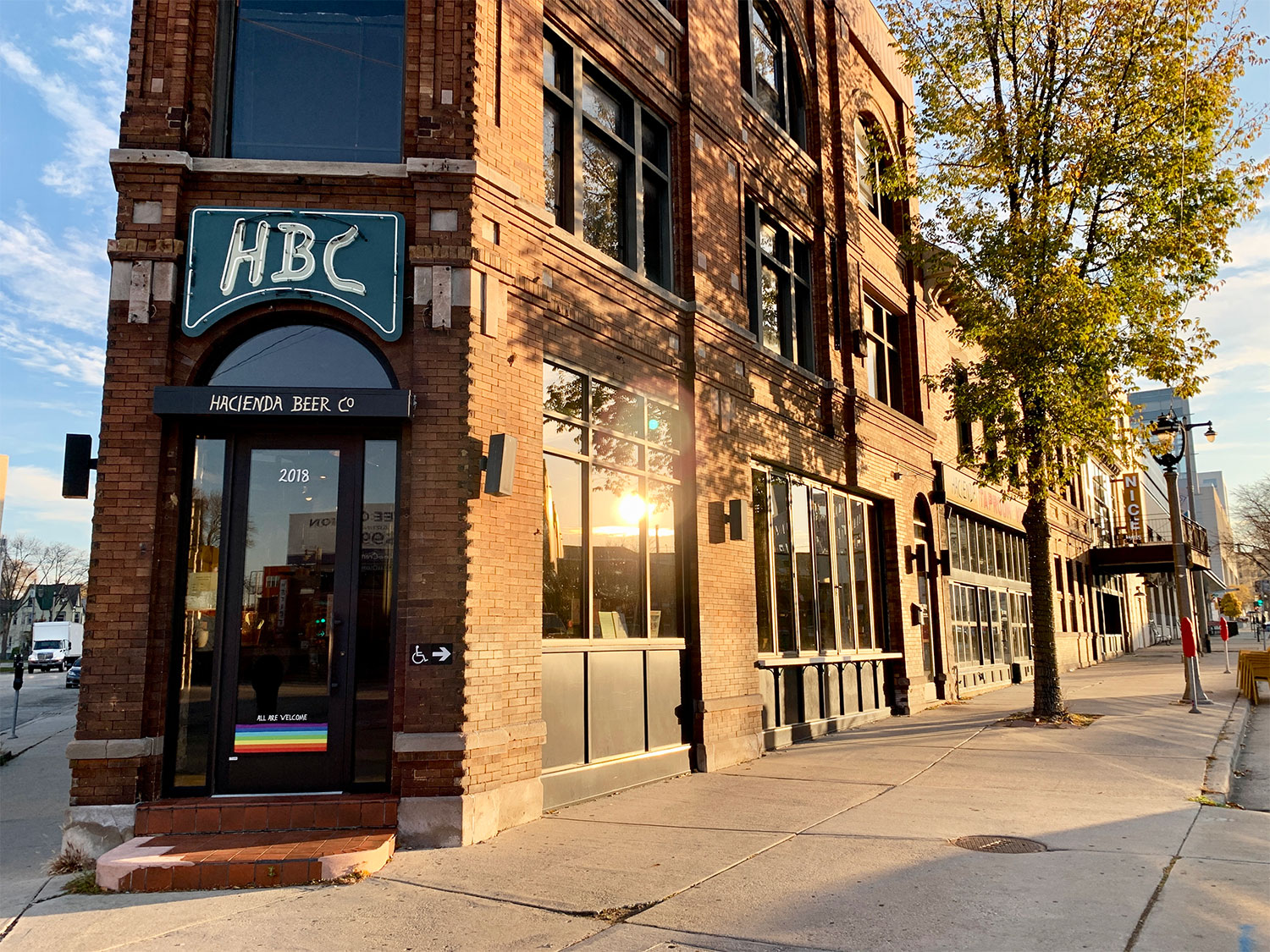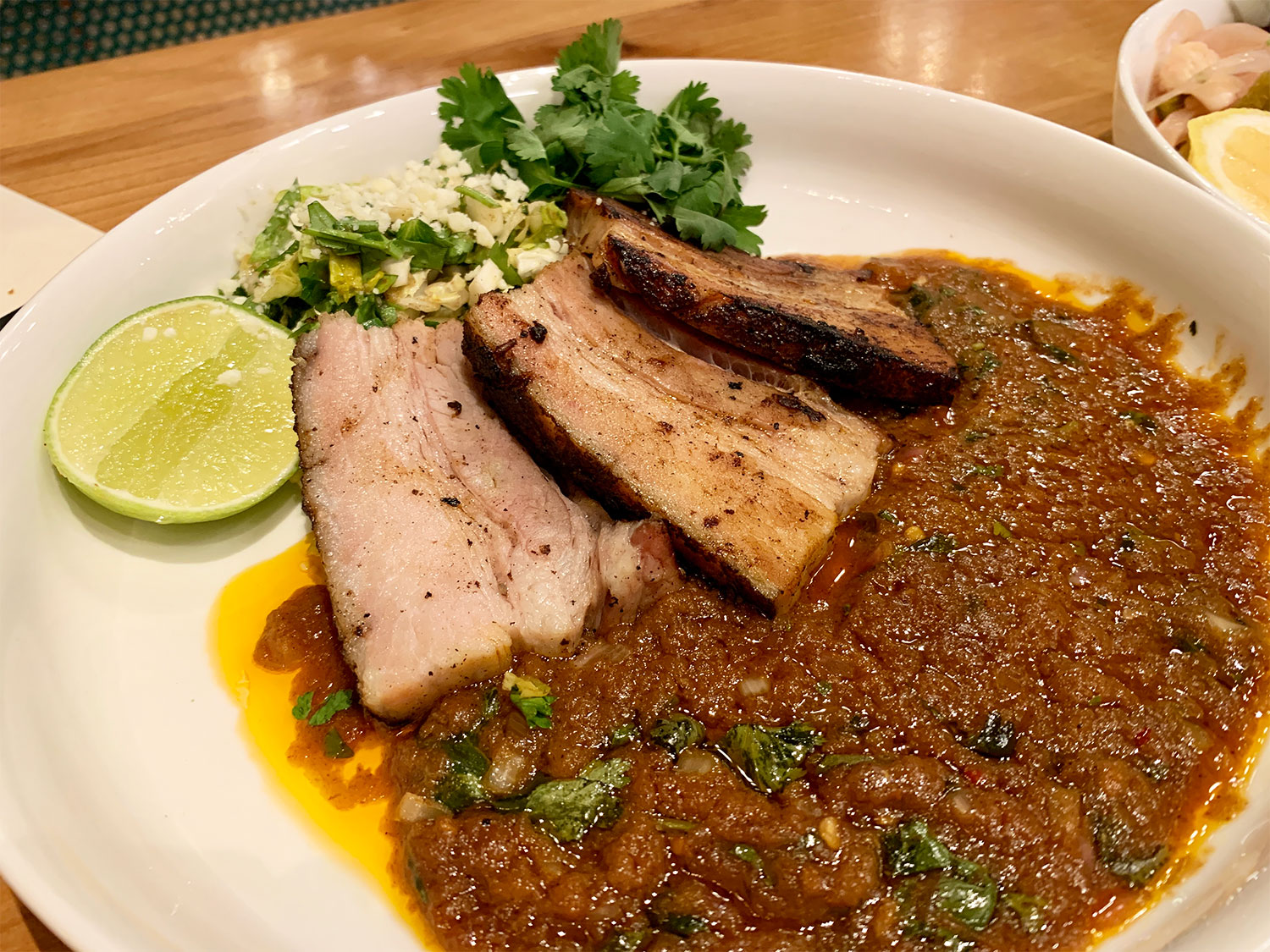 During those four days, Turner met with producers in New York and discussed her background.
"It gave me the chance to talk about my journey and home in Texas, as well as being in Milwaukee and making it not only home, but somewhere I'm also really proud of," she says.
Filming eventually took place in October 2022. In the episode, a press release explains: "Ashley faces off against three other chefs in a three-round contest. They're challenged to use baskets of mystery ingredients at the start of each round to create their dishes."
"I think the past couple of seasons doing the Wisconsin State Fair is a big part of why they chose me for this particular episode, which is based on pan/air/deep-fried dishes," Turner says. "I was also cast with a very diverse group of chefs, and made fast friends. I love the food community, and it was cool to be able to support each other, even in such a small, high-pressure period."
Turner can't reveal what she made or if she won, but Milwaukeeans can find out for themselves on April 4. Hacienda will host a viewing party from 4-9 p.m., complete with an auction for a four-course meal for up to 10 people, and music from DJ Todd Loferski. The episode, titled "Fry Of The Beholder," will air at 7 p.m. And yes, Turner will be in attendance.
"Let's just say I made a tasty 'everyperson' type meal that we'll sample during the viewing party," she says.

Exclusive articles, podcasts, and more. Support Milwaukee Record on Patreon.
---
RELATED ARTICLES
• Revamped Hacienda Taproom & Kitchen now home to some of East Side's best food, drinks
• 315 Friday fish frys and counting: Hacienda Beer Co. (Milwaukee)
• Hacienda Beer Co. is the latest and (arguably) the greatest example of the East Side's resurgence
• Hacienda Beer Co. is coming to the old BBC space on the East Side