It's a quiet Wednesday on the East Side, but inside Hacienda Taproom & Kitchen—née Hacienda Beer Co.—something is happening. Amidst pockets of folks sipping beer at the bar and a handful of tables taking part in Jukebox Bingo, Hacienda's months-long revamp of its drink and food menu is coming to a head. It's extensive, it's unexpected, and it's fantastic. If you haven't dropped by 2018 E. North Ave. in a while—or if you haven't dropped by at all since the building's days as the BBC—now's the time.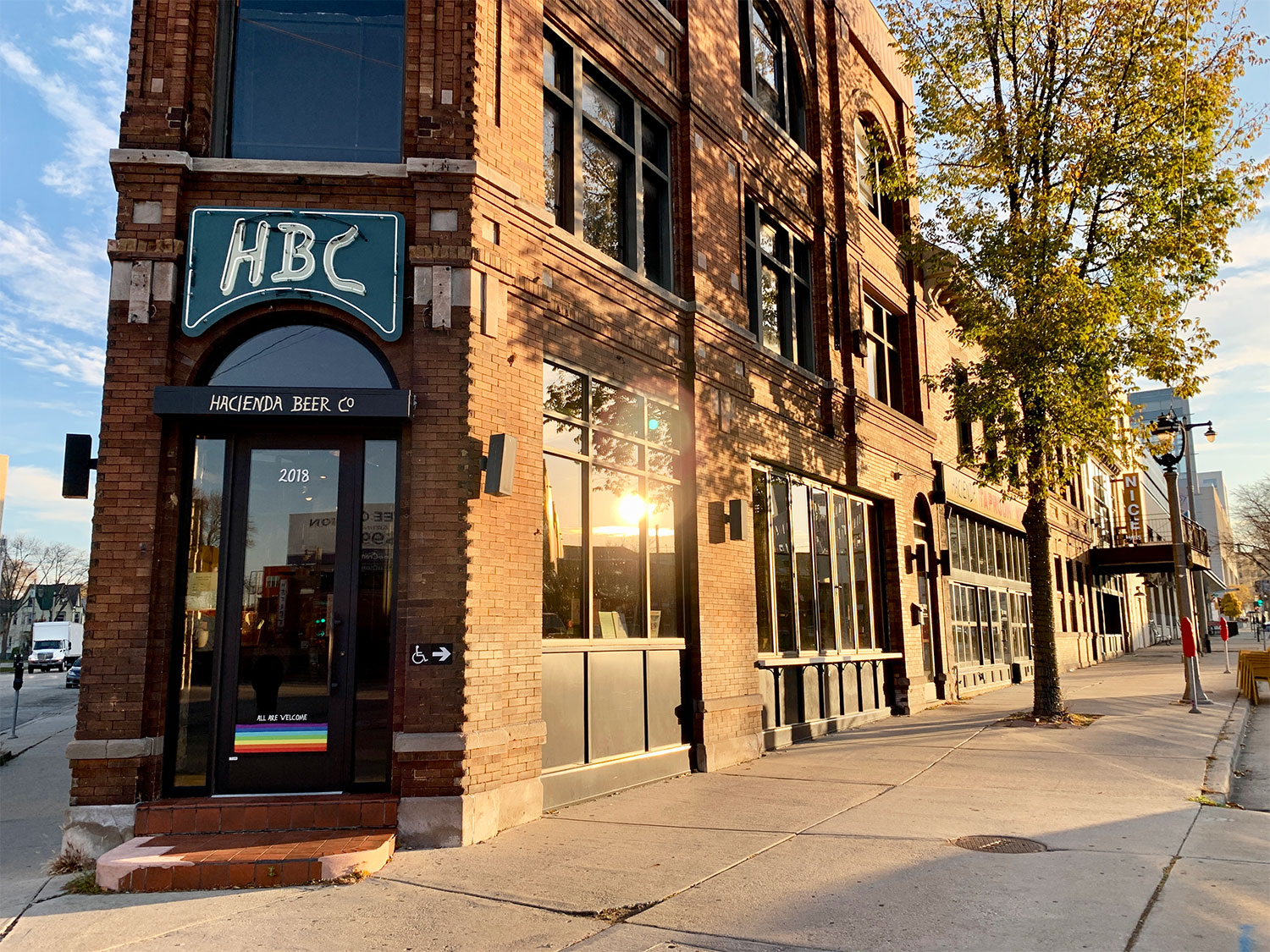 Hacienda Beer Co. opened on North Avenue in mid-2019. The so-called "experimental wing of Door County Brewing Co." found early success with a rotating selection of small-batch beers, an ever-evolving food menu, and a popular brunch. (We dug the Friday fish fry, too.) But the 2020 pandemic put a sudden halt to Hacienda's growth, depriving the spot the chance to gain a proper foothold in the neighborhood. The latest revamp aims to change that.
"With the pandemic, we didn't really have the opportunity to establish ourselves," says Jim Anderson, Hacienda's Director of Operations. "Now that it's several years later, we wanted to come back out of the gates and reintroduce ourselves. 'Hey, this is who we are, this is what we have to offer, this is what we're bringing to the table.'"
What's being brought to the table is a food and beverage program on par with those found at the celebrated dining hotspots of the Third Ward. The East Side has long been home to great food, but the new Hacienda is something else entirely. (And don't worry: there'll still be a Friday fish fry.)
Heading up the culinary change is Chef Ashley Turner. A third-generation restaurant professional, Turner moved from Texas to Milwaukee in early 2022. Her Hacienda menu is a smoky, spicy, Southwest-inspired collection of shareable bar bites and hefty sandwiches, mix-and-match taco plates and true-blue veggie snacks. Fried deviled eggs, poblano and cheddar grits, and slow smoked brisket are stellar standouts. A chicken fried steak sandwich with sweet potato fries is excellent. Brunch is highlighted by a chicken and cheddar stuffed avocado, and a mound of French toast with smoked pork belly burnt ends. For desert, "It Shoulda Been A Trifle," a.k.a. a parfait topped with a chocolate cookie pecan and chicken skin crumble.
"Everything is new," Turner says. "I'm from Texas, so this was a comfortable concept for me to bring forward and have it make sense and match up with the vision for this space."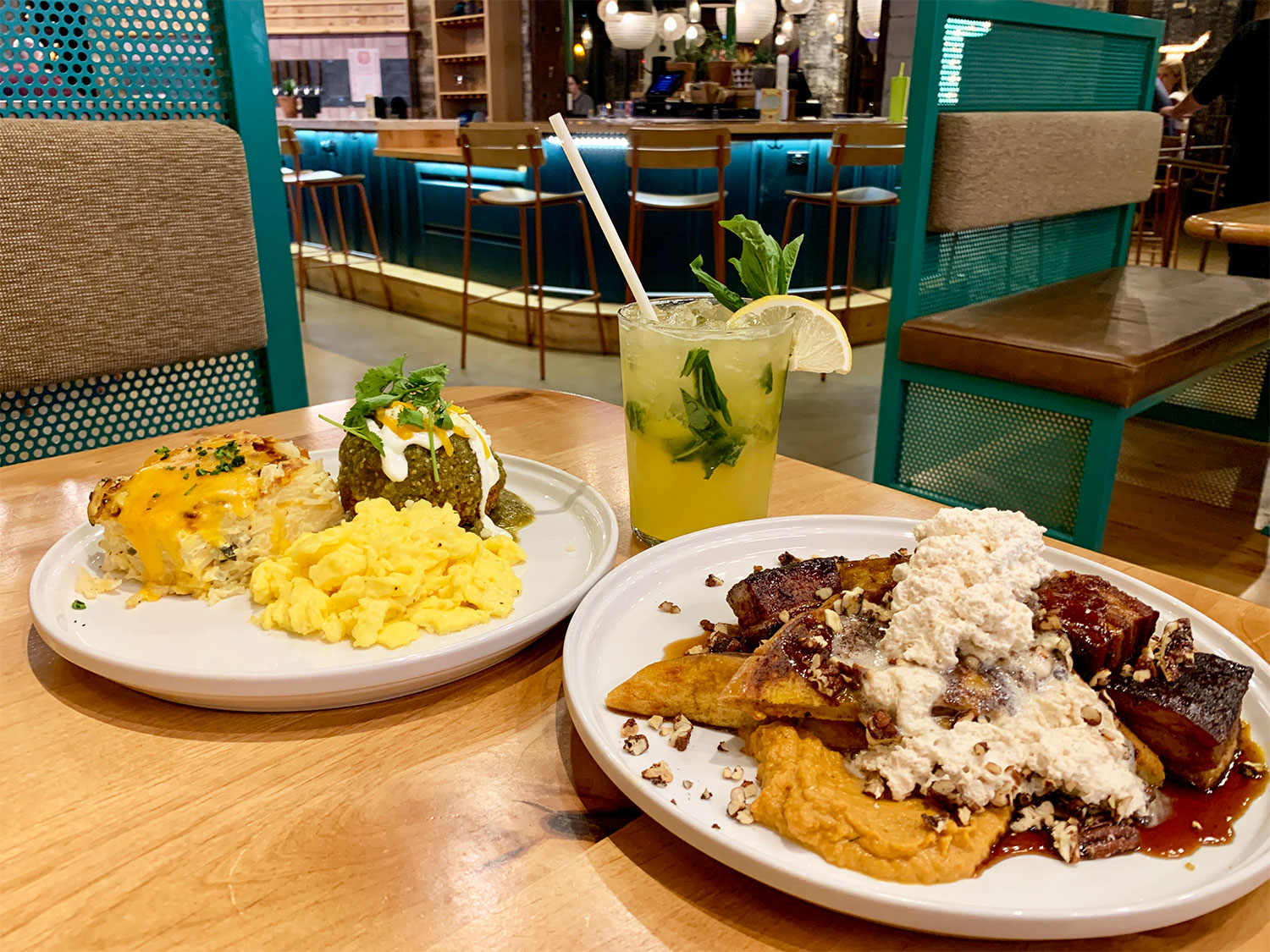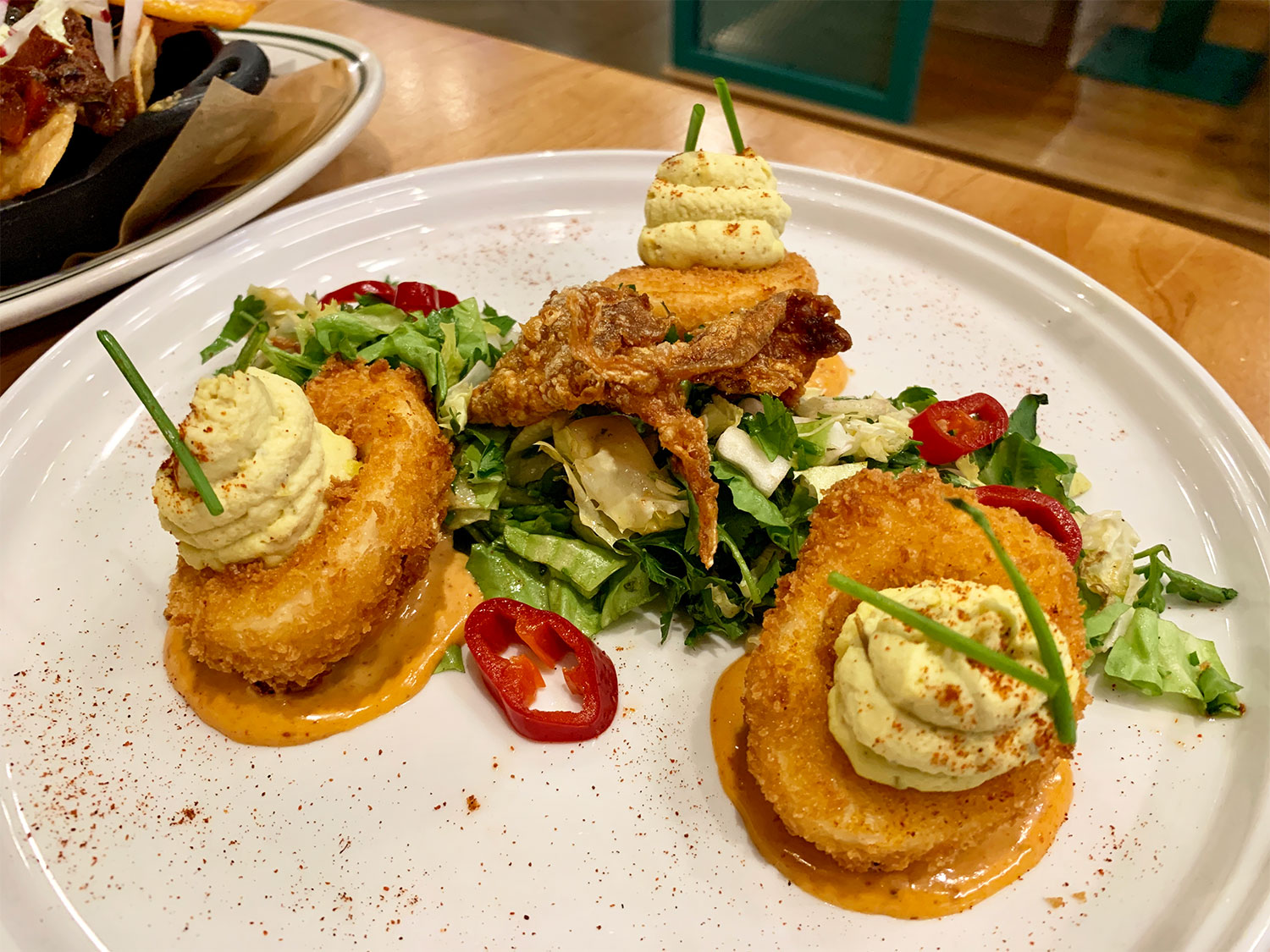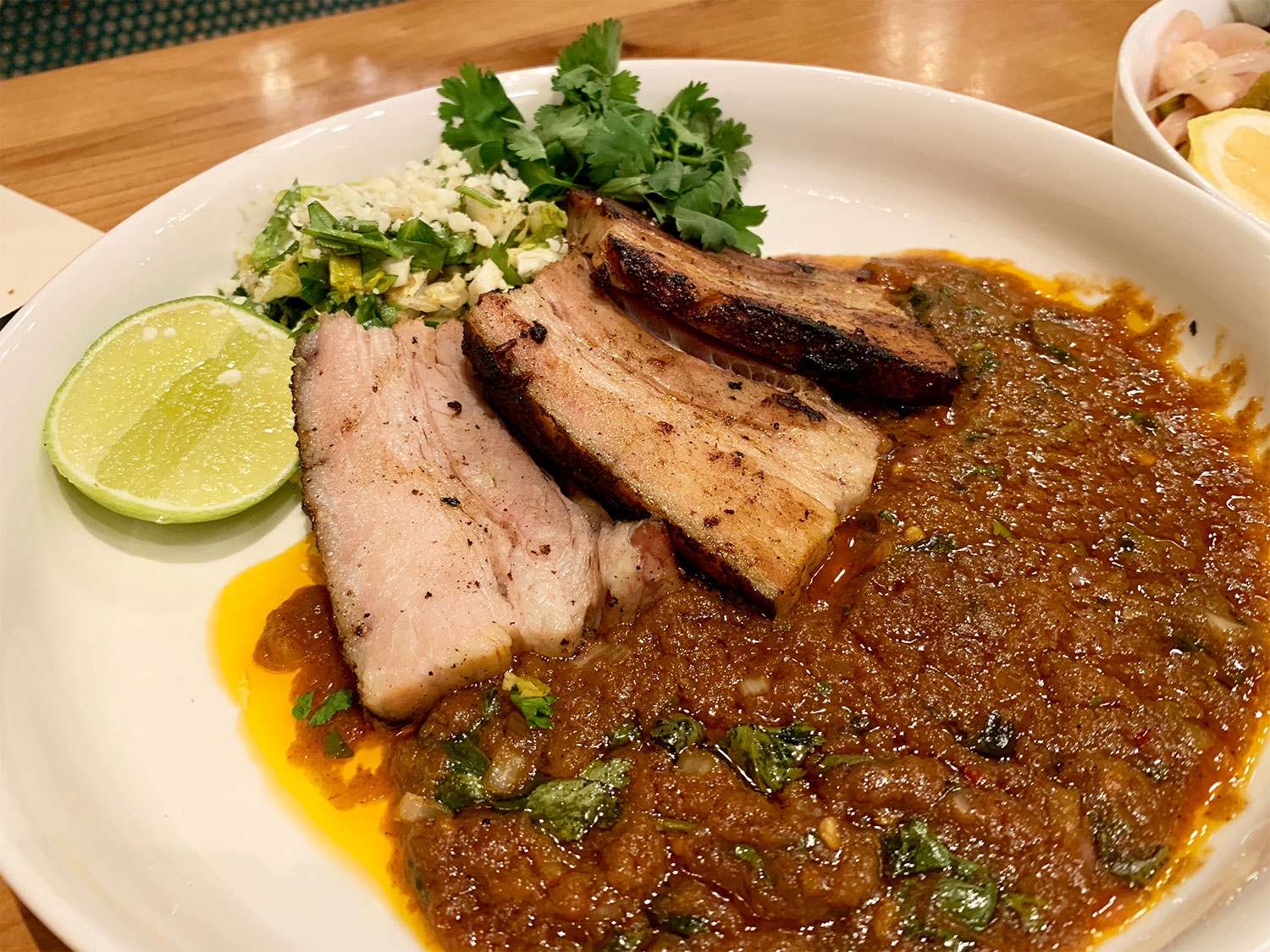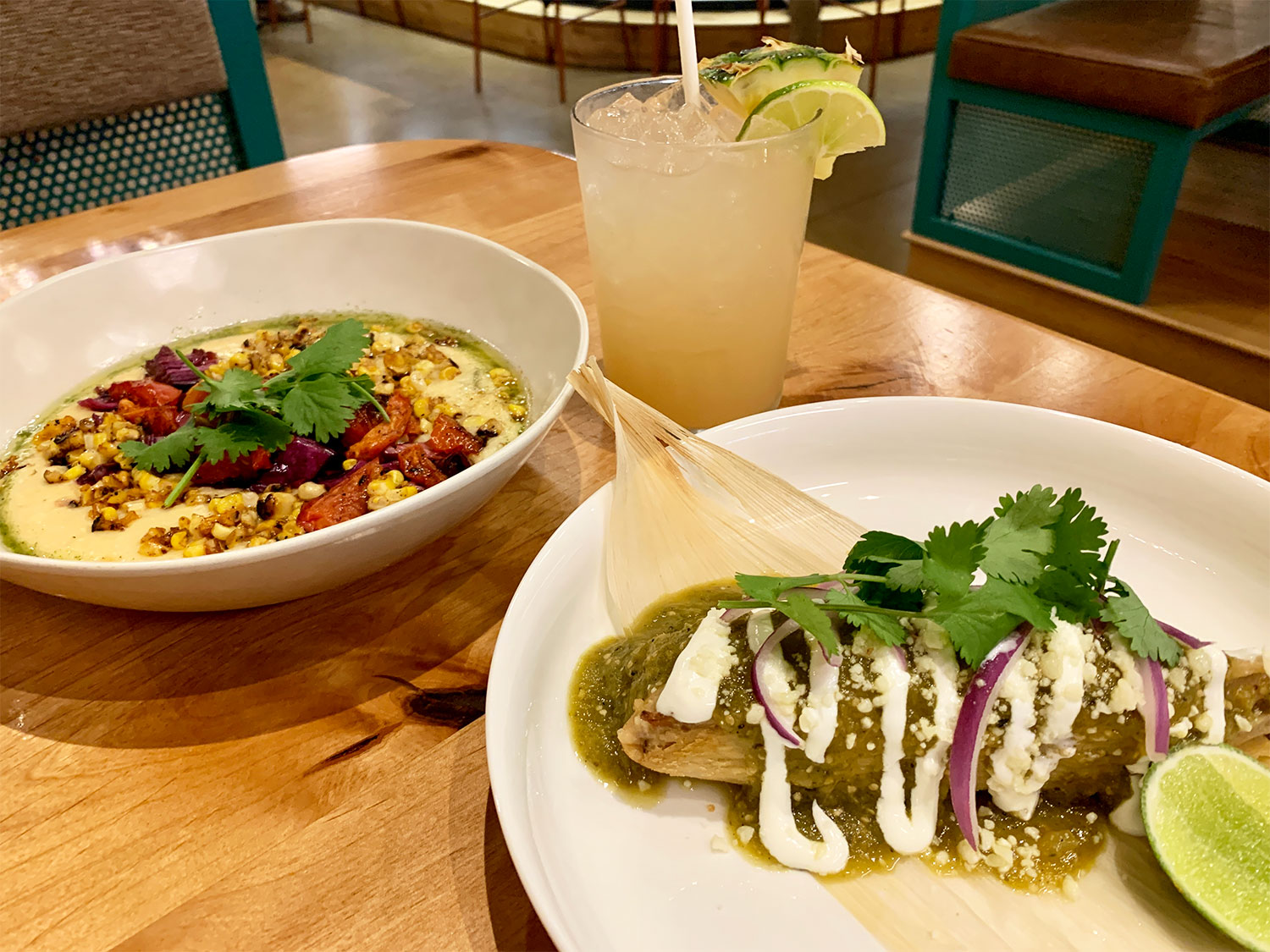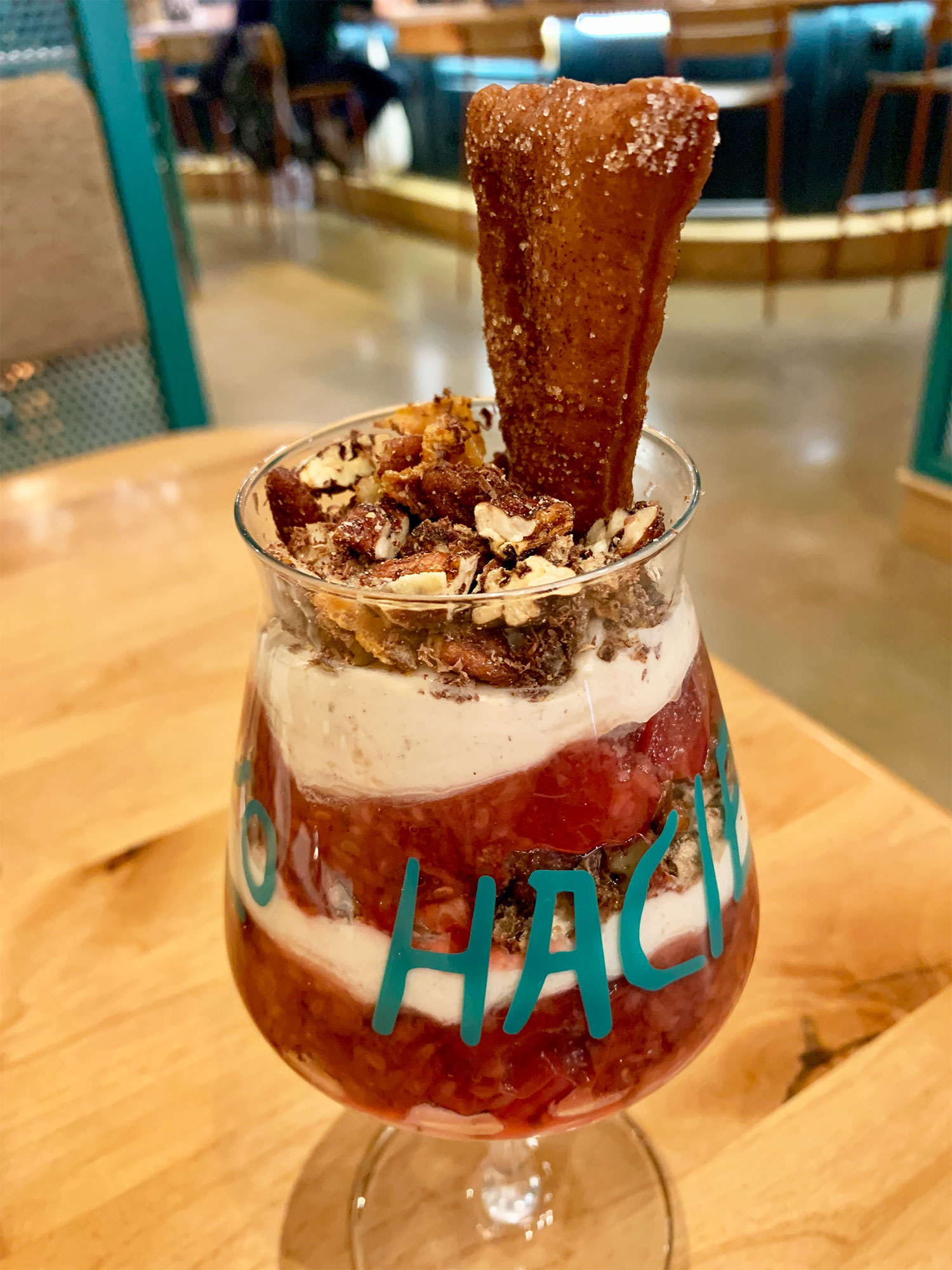 The revamped menu is reflected in Hacienda's subtle name change: so long Hacienda Beer Co., hello Hacienda Taproom & Kitchen.
"For folks driving past, seeing 'Hacienda Beer Co.' kind of limited us to, 'Hey, the offer beer, and that's it,'" Anderson says. "So that '& Kitchen' is really going to promote the culinary stuff and let people know we have food. We have great beer, there's no doubt about that, but we have great food and great cocktails and a great wine list, too. So that's now what's up above our doors."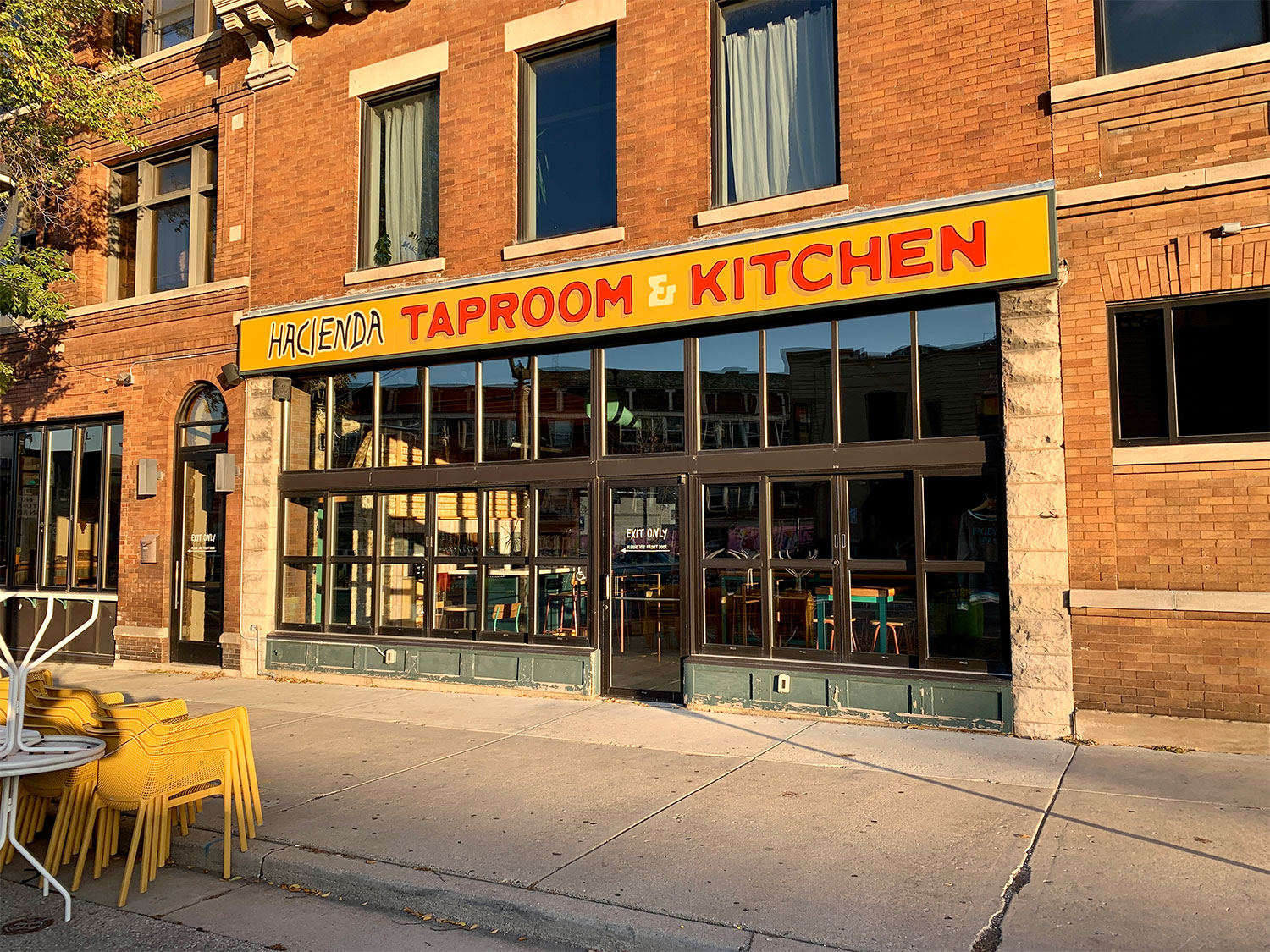 As far as drinks go, Hacienda's wide selection of beers remains. (Sample items: "This Is Not A Sandwich" pilsner, "How Dare You Speak To Me" hazy IPA.) But it's now complimented by a slew of handcrafted and "high-octane" seltzer cocktails created with 3 Sheeps Brewing Co. Expect refreshing hard-seltzer drinks like a passionfruit basil smash, a pomegranate mojito, a classic margarita, and more. (All drinks can be ordered "mocktail"-style, too.) It's all part of an effort to make the spot more welcoming to folks who may not be students of bewilderingly named beers.
"We're making things more approachable," Anderson says. "The Hacienda brand can be a bit intimidating if you don't know a lot about beers. Though we have our following for beer, we definitely have guests who are looking for something a little bit lighter, and not necessarily these big, heavy IPAs or high-alcohol beers."
Hacienda's "reintroduction" has been building slowly since September; this weekend marks the first time the North Avenue location will offer its revamped concept in full. But for East Siders long-accustomed to traveling outside the neighborhood for top-shelf dining, Hacienda's new direction won't just be a revamp—it'll be a revelation.
Exclusive articles, podcasts, and more. Support Milwaukee Record on Patreon.
---
RELATED ARTICLES
• 315 Friday fish frys and counting: Hacienda Beer Co. (Milwaukee)
• Hacienda Beer Co. is the latest and (arguably) the greatest example of the East Side's resurgence
• Hacienda Beer Co. is coming to the old BBC space on the East Side