Even though these past few days have been unseasonably warm, fall is here, winter is on the way, and colder days are ahead. Thankfully, Milwaukee has some truly great soup spots to help warm your soul and nourish your spirit during the most trying seasons the year. As of this week, the city has yet another top-notch soup option to throw into your comfort food rotation.
Good Soup MKE celebrated its soft opening on Tuesday. The takeout-only restaurant is located at 3135 S. 92nd St. in the West View neighborhood of Milwaukee. Good Soup MKE is owned and operated by Samantha Zielinski, a food industry veteran who plans to focus on soup (naturally) and sandwiches.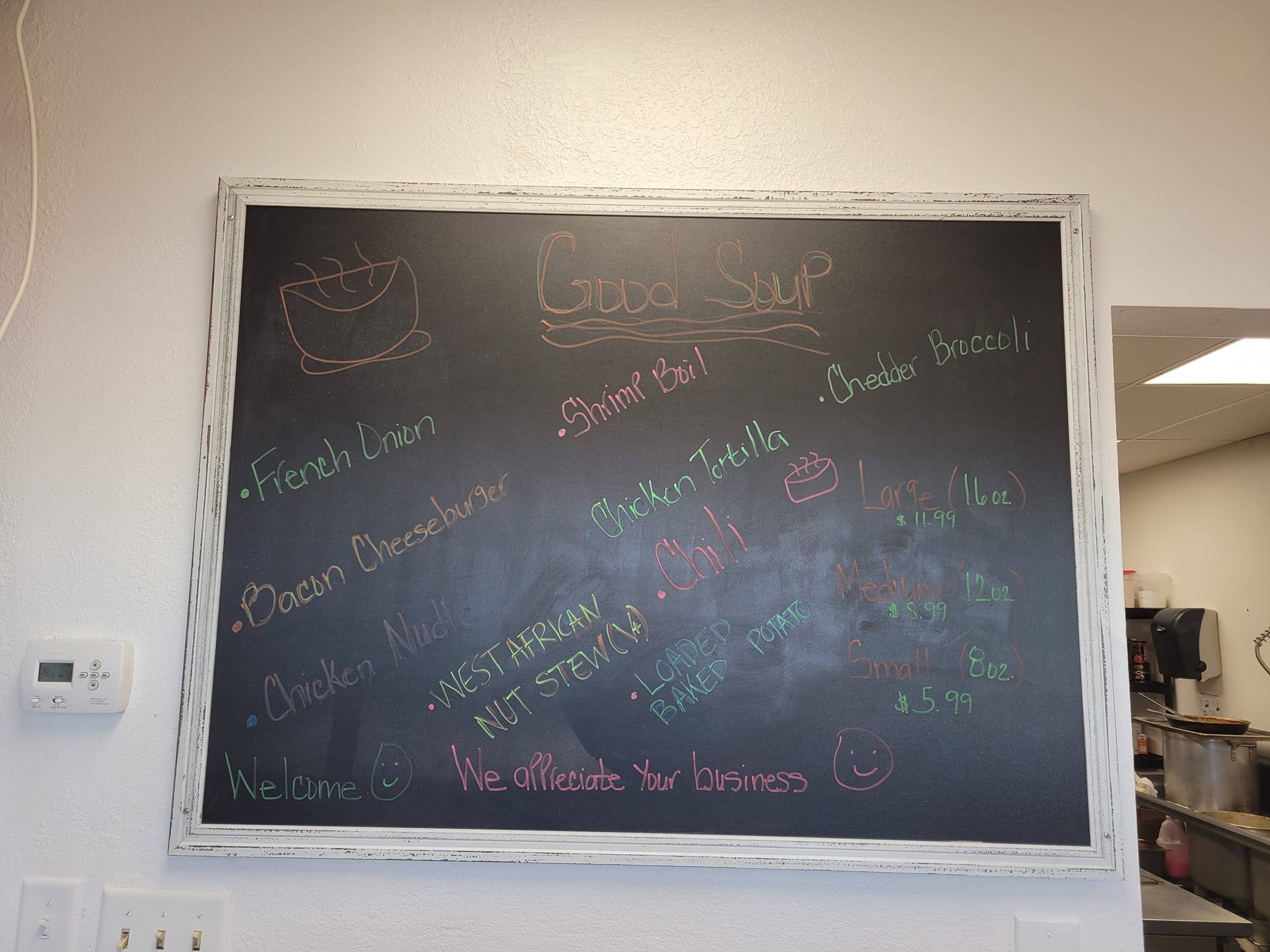 Sandwiches are currently unavailable. However, the restaurant is offering a rotating list of soups, including classics like French Onion and Cheddar Broccoli, wintertime standbys like Chili and Chicken Noodle, and inventive options like Bacon Cheeseburger and Loaded Baked Potato. Prices are $5.99 for an 8-ounce container, $8.99 for a 12-ounce container, and $11.99 for a 16-ounce container. Learning of the restaurant's opening on Tuesday, we made our way to Good Soup MKE and ordered a few items yesterday.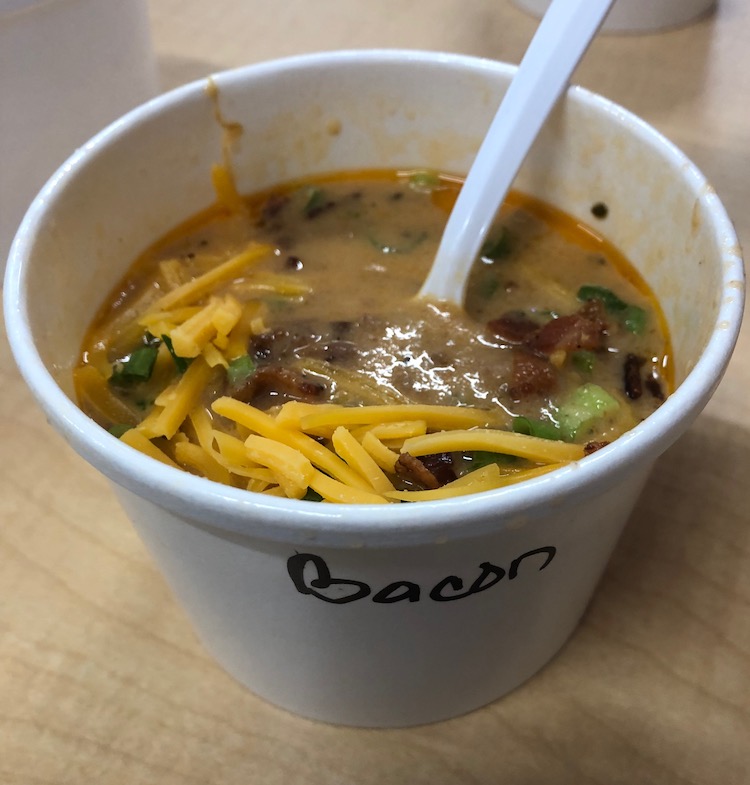 The Bacon Cheeseburger soup was hearty, cheesy, and packed with ground beef and potatoes. It also came with a container of diced bacon, chopped green onion, and shredded cheddar cheese. It was truly tasty take on beer cheese soup and something we hope stays in the Good Soup MKE rotation.
We also got an order of the West African Nut Stew, a vegan option that was a rich and spicy blend of vegetables (peppers and sweet potatoes, most notably), spices, and a peanut-based broth. We we warned it would be spicy, and they weren't lying! Our sinuses cleared and our tongue tingled with each satisfying spoonful. There are also bags of chips and soft drinks (Coke, Diet Coke, Brisk Iced Tea) available and all orders come with saltine crackers.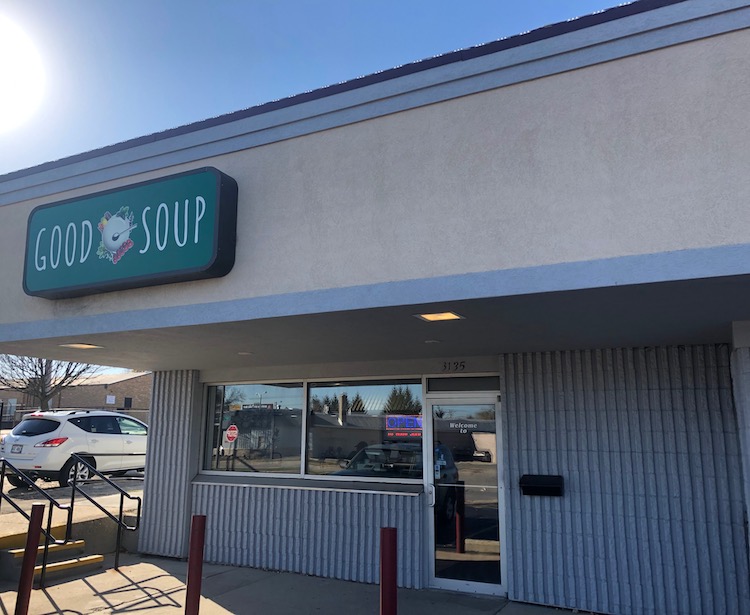 While chatting with the friendly and helpful employees during our visit, we learned the hours of operation are 11:30 a.m. through 12:30 a.m. daily (except Thursdays and Sundays, when the restaurant is closed). One staffer told us it was important to have the restaurant stay open after midnight in order to provide service industry workers and other second-shifters a late night alternative to fast food.
If you're missing Soup Bros or you're just looking for a quality soup slinger on the southwest side of town, make your way to Good Soup MKE soon.