As encouraging as it is to see a sudden influx of brand new breweries, brewpubs, and the like opening up in Milwaukee (and nearby suburbs), the newfound allure of Brew City has also brought about the relocation of established brewers that started in other parts of the state. Last year, MobCraft moved from Madison to a swanky, high-traffic site in Walker's Point. Around that same time, Black Husky migrated from a tiny cabin brewery way up in Pembine to a pristine Riverwest taproom. Now, City Lights Brewing Company (2200 W. Mt. Vernon Ave., 414-436-1011) is the latest operation to bring proven brewing acumen that was acquired and refined elsewhere into city limits.
Back in 2013, City Lights brewmaster Jimmy Gohsman and three siblings started 4 Brothers Blended Beer Company in Waukesha. Strangely, a brewery centered on mixing two (or more) types of beer together to forge a sudsy "suicide" of sorts didn't exactly catch on. Last year, the Gohsmans refocused their business model, relocated to a century-old Menomonee Valley building that formerly housed the Milwaukee Gas Light Company, and rebranded their business as City Lights Brewing Company. Though the newest brewery to take root in town only officially opened in late January, it's already apparent that all three decisions were for the best.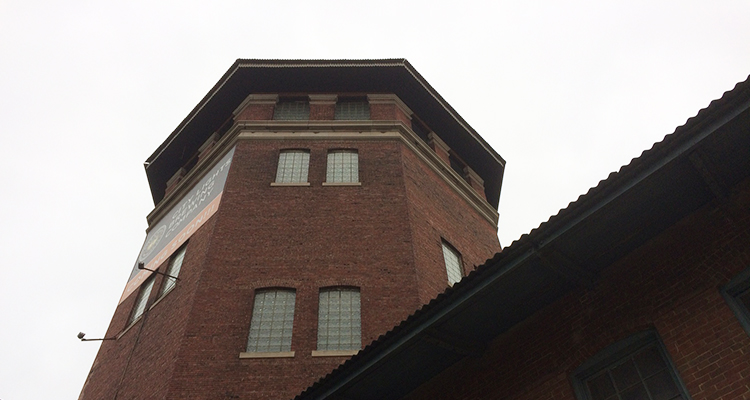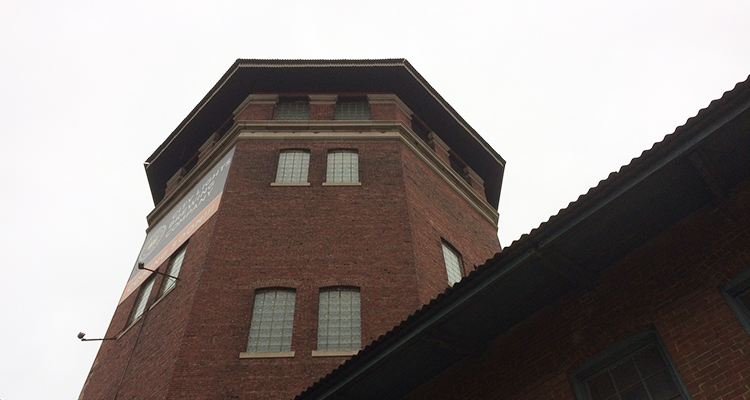 The space: Situated between the industrial graveyard of the Valley and Miller Park just off I-94 is a hulking and imposing 1903 structure. The former power plant that illuminated the city's street lamps so long ago features a tall brick tower that reminiscent of a prison guard tower. Though dreary, the exterior is well-suited for the brewery that attaches its name to the historic building's unique place in Milwaukee history. Inside yields a modest taproom that's like something out of Shutter Island or American Horror Story's second season…that is, if set designers put much more care into furnishings.
The space, with its rounded cement ceiling, steel beams, and white glazed brick is modernized with accoutrements like new slat-wood tables, a flat screen usually showing sports, a shimmering new bar, and ample windows that grant a prime view of the massive City Lights production floor that's jam-packed with gigantic brew kettles and other alcoholic implements, which hints at aspirations for distribution that extends far beyond the property.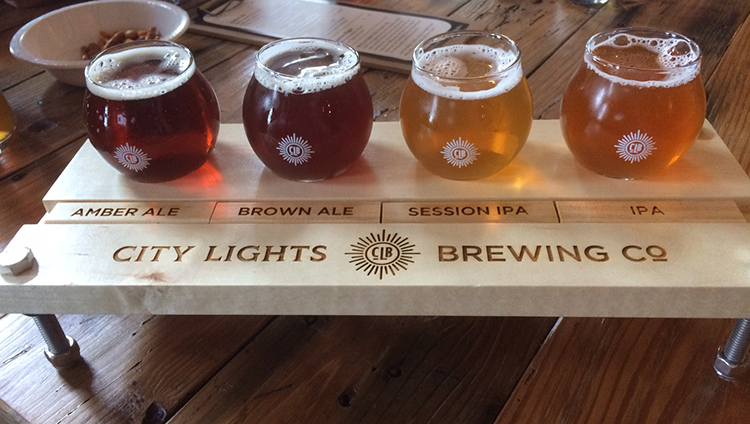 Milwaukee Record's drinks: Despite the founders' blended brewing foray, City Lights is wise in its decision to start small and safe. The menu presently features just four beers: Amber Ale, Brown Ale, a Session IPA, and an IPA. Pints are $5 (except the IPA, which goes for $6) and flights are just $10. The IPA is a robust, beautifully-bitter amalgam of four hop varieties, with Centennial fronting the quartet with a distinct, but not overwhelming presence. The IPA's excellence doesn't really translate to its session counterpart, as a great deal of flavor is lost through the tamping down the IBU and the halving of hop types. It's by no means disappointing, but definitely something to scale down to once you've enjoyed your fair share of City Lights' other offerings.
The Amber quickly makes a good impression by way of a smooth malty introduction, which soon gives way to an underlying sweetness. This rendition of the oft-attempted, rarely-mastered style could arguably abdicate Riverwest Stein from its long-held Milwaukee amber throne. However, the surprising star of the show was the Brown Ale. The caramel-colored ambrosia is light, it's toasty, it's everything. After our flight's departure, we stayed for two more pints of Amber and Brown Ale enjoyed between fistfuls of snack mix.
The verdict: If there's a tipping point in Milwaukee brewing, we haven't seen it. City Lights is the latest and, at least based on early returns, among the greatest in the ever-growing new crop of local crafters. With a refreshing new focus and a one-of-a-kind change of scenery, City Lights is sure to help illuminate some of the outstanding things brewing in Milwaukee lately.