Back in May, Enlightened Brewing Company moved its brewery and taproom to 2020 S. Allis Street in Bay View. As a result of moving to a far more spacious property that allows them the ability to brew as much as 10 times its previous output, Enlightened said goodbye to their taproom at 2018 S. 1st Street—at least as we know it.
While getting the new and improved Enlightened up and running in its amazing new space, owners James Larson and Tommy Vandervort made the conscious decision to keep the 1st Street property for a number of reasons. Since moving out, Enlightened has used its former brewing site as a pilot brewery and a place to brew small batch beers they wouldn't otherwise have the time or tank capacity to make on Allis Street. They also put some work into the adjoining taproom to re-open it under a new name and with a new bar concept that's focused on highlighting beers from other Wisconsin breweries. Late last week, that bar—The Wood Violet Tap House—quietly opened its doors.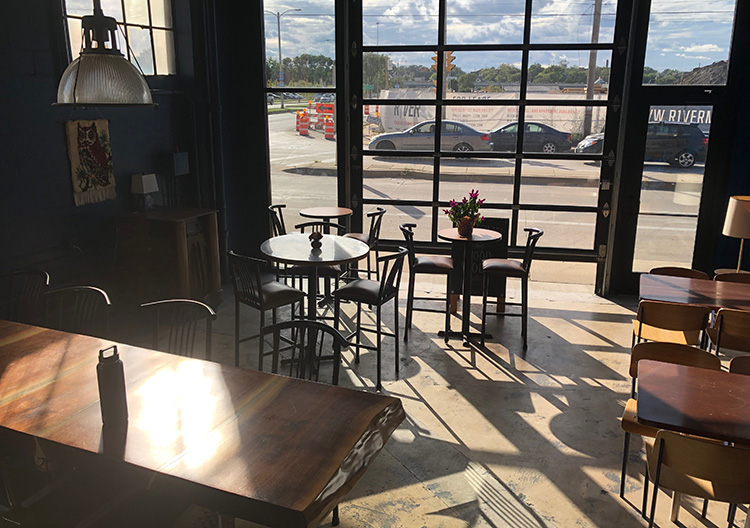 Though running a rapidly-growing brewery is already enough work on its own, Enlightened Brewing Company's owners recognized the potential business that could be brought by the forthcoming Michels development across the street from their original Lincoln Warehouse home, prompting them to keep their existing lease (which runs for another year and includes a five-year option).
"They announced it was going to be a hotel, three office buildings, and residential right across the street in a couple years," Vandervort says. "Given that we know what we're going to pay in rent and there's all this added value across the street, that was really the moment where we really decided to keep it."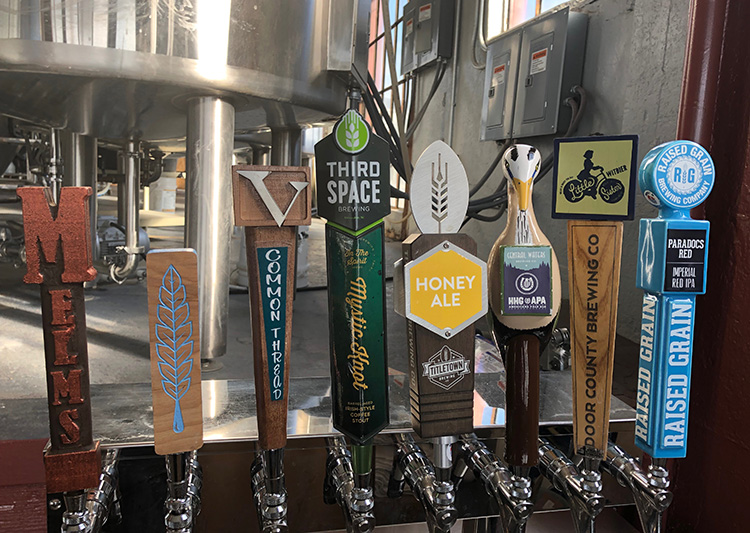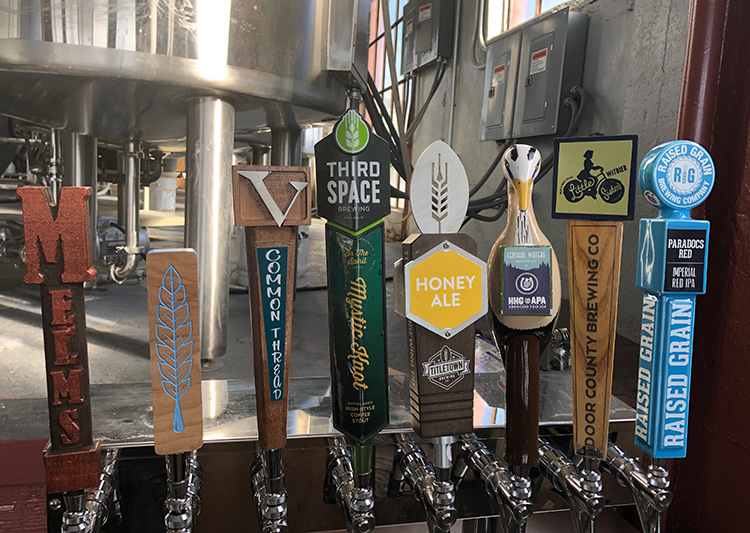 Rather than using The Wood Violet as a means of pushing more Enlightened beer and risking confusion or competition with their other property half a mile away, Larson and Vandervort decided to take "the path of least resistance" and avoid the headaches of permitting and reincorporation by shifting their focus to offering beer from other Wisconsin brewers they know, love, and respect.
"You always want to tip your hat to your friends," Larson says. "We've called on a lot of breweries that we buy from for advice, information, raw materials, and vice versa."
The Wood Violet's eight tap lines and its can cooler currently offer options from a variety of breweries from all over the state, including Melms, Raised Grain, Central Waters, Third Space, Door County Brewing, Sahale, Titletown, and Vintage. Some Eagle Park and MobCraft beers are also waiting in the wings. And yes, there will be a select few Enlightened options in cans as well.
"It's just fun to see what other breweries in Wisconsin are making. There are more and more out there that are making really good beer," Vandervort says. "And we only have eight tap lines, so we can keep eight really good beers on tap and have eight really good beers backed up without spreading ourselves too thin."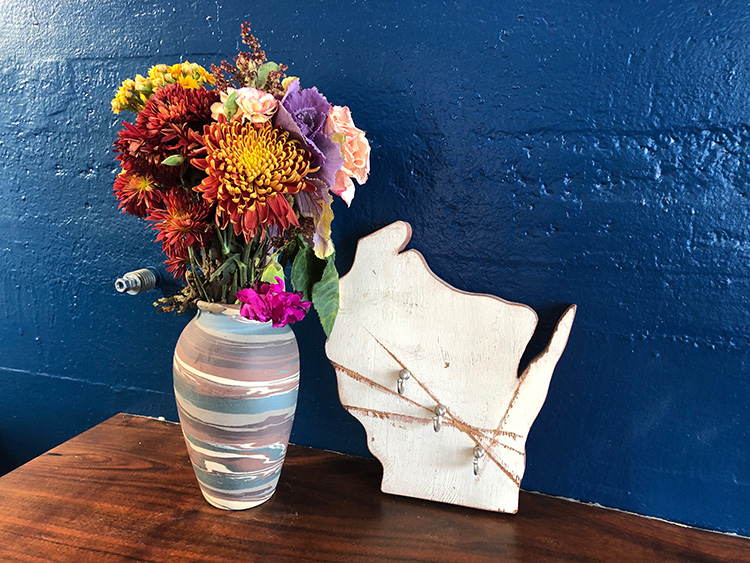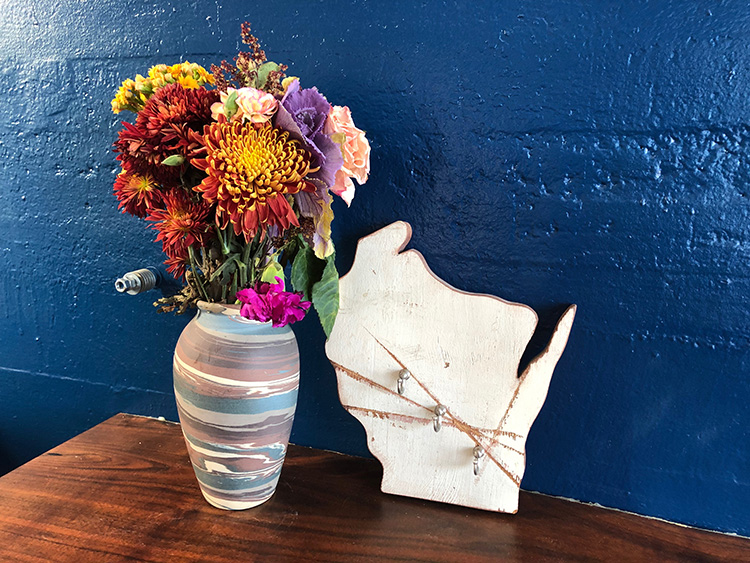 The new bar's Wisconsin pride extends far beyond its beer list. The Wood Violet—which is the state flower—also packs a great deal of Wisconsin-nodding decorative touches into the 49-capacity taproom.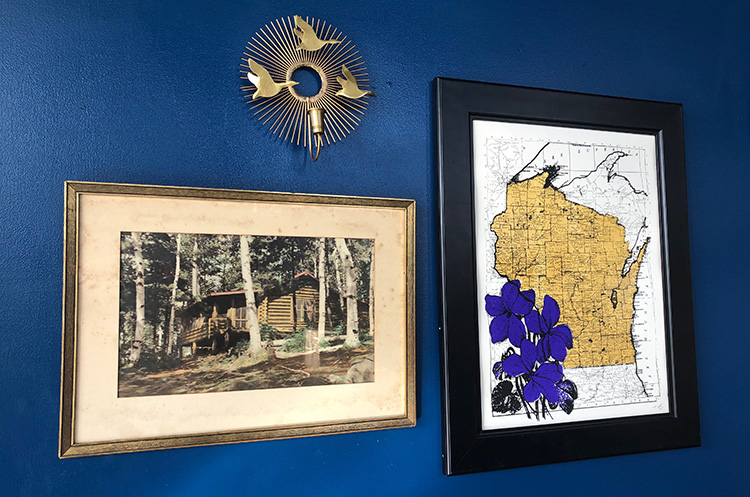 Though the look, the name, and the focus of the space have all changed within the last four months, the owners stress that the relationship with neighboring Twisted Path Distillery will remain the same. Customers can roam freely between the connected businesses, meaning patrons can enjoy beer and spirits on-site.
"That was actually part of the reason that we wanted to keep this space," Vandervort says. "We had worked out such a great thing with Twisted Path when it was Enlightened Brewing Company. We'll just have a wider selection of beer now."
Like Twisted Path, The Wood Violet Tap House is open Wednesday through Saturday. On October 4, they plan to have a grand opening party with food and some rarities from Third Space, Eagle Park, and Central Waters. Enlightened might've moved up the road, but great local beer is still the focal point at 2018 S. 1st Street.
"We just want to have fun and showcase all the cool things that Wisconsin has to offer," Larson says.