After 41 years in business, Milwaukee fish fry staple Fritz's Pub (3086 S. 20th St.) has closed. The long-in-the-works and oft-delayed closure was announced via Fritz's Facebook page early Saturday morning:
Last night we served our last Fish Fry, the meal was bittersweet. It's hard to put into words what this business has meant to our family. For 41 years we have built our lives around Fritz's Pub and it has truly been an honor to have served you, our loyal customers. Thank you so much for all the wonderful memories we take with us.
R.I.P. Fritz's. In its memory, here's the entire text from Caleb Westphal's 2018 piece on the Milwaukee staple.
239 FRIDAY FISH FRYS AND COUNTING: FRITZ'S PUB
By Caleb Westphal
"Oh, we come on the ship they call the Mayflower
We come on the ship that sailed the moon
We come in the age's most uncertain hour
And sing an American tune"

-Paul Simon
"American Tune"
And they kept coming, more from England, and then from Germany and Ireland too, fleeing political unrest and famine, and seeking better lives for themselves and their children. And they brought their talents, music, and food, and it all became part of the "American Tune." Some came from China and helped build the Transcontinental Railroad, while others sailed from Southern and Eastern Europe, past a lady holding a torch, and helped build The City That Never Sleeps. And there were some who were already here, and some who were forced to come, and they both refused to let their culture be snuffed out, and they added it to the "American Tune." And they still come, from Guatemala, El Salvador, and Honduras, fleeing violence and poverty, and thinking of their young. And no matter where they've came from or when, they've all had dreams and stories, and they've all had names. One of them was named Dragoslav Djuric.
In 1955, Dragoslav Djuric, who was born in Germany, came to America with his family: his wife Katherine—a native of Yugoslavia—and their three children, Maria, Stephen, and Joseph. All they had with them were some trunks filled with clothes and some old photographs. They moved to Milwaukee, where Dragoslav—who was known as "Fritz"— got a job as a welder. But, in 1978, he did what so many who have came to this country have done: he started his own business.
Fritz's Pub (3086 S. 20th St., 414-643-6995) opened on September 28, 1978, and for the first few years it was just a bar. The Djurics remodeled and expanded it in 1981, and began serving food. It has since been known for its Serbian offerings, such as the "Fritzburger," as well as for its Friday night fish fry. Maria, Stephen, and Joseph have worked at Fritz's since it opened, and after their father passed away in 1994, they kept it going. Fritz's will serve its last fish fry on Friday, September 28, 2018—40 years to the day after it opened—and then Fritz's will close.
I've had a fish fry at Fritz's a few times before, and have been planning to get back for one more before it closed. When I arrived last Friday around 6 p.m., there was barely a seat to be found at the large U-shaped bar. I eventually found an open red leather barstool, put my name in, and ordered an Old Fashioned.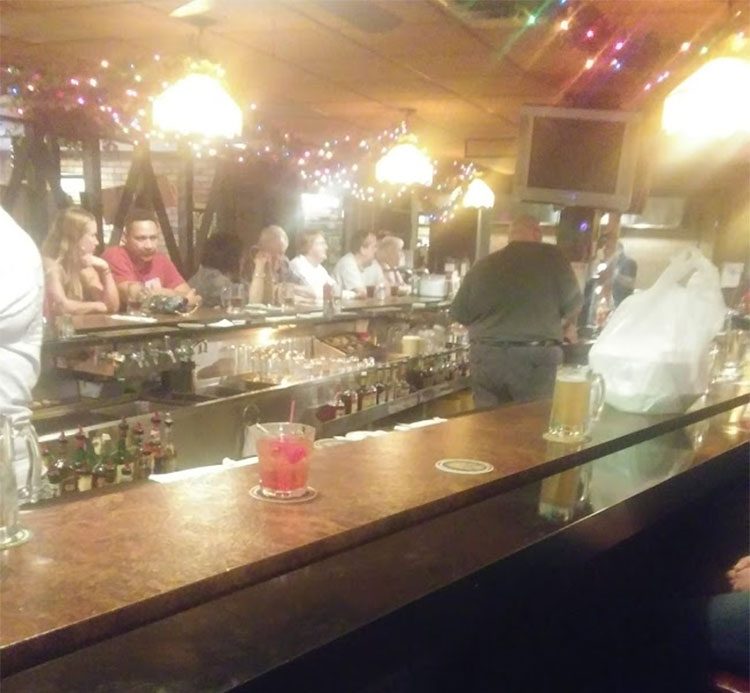 As I caught up with a friend, I periodically looked into the kitchen, where Joseph and Stephen could be seen dipping fish in batter and preparing meals. The orders kept coming—both to-go and for dining in—and the brothers never seemed to pause from their work. Maria was stationed at the far side of the bar, and was keeping tables moving by taking down names of those who wanted to dine, and by going into the dining room and making sure everything was running smoothly there as well. About six or so other employees were also working, putting in their full effort to keep customers satisfied. It was over an hour before we were seated, and by then the crowd was starting to thin out a little bit, but not completely. Sure, I could have just eaten at the bar and gotten my food a lot sooner, but this was going to be my last time here for fish, and I wanted to do it right.
The fish choices are simple: small, medium, or large—meaning two, three, or four pieces of fish in a meal, priced at $10.95, $11.95, and $12.95, respectively. Everything about Fritz's fish fry is distinct, and if you've been there before, you know what I'm talking about. Each time you go in, you already know what the taste and texture of everything will be, and those are the same things that have kept you coming back time and time again. You could be blindfolded and given a bite of fish or tartar or coleslaw, and you'd know exactly where you were. This is probably in part because the food is homemade.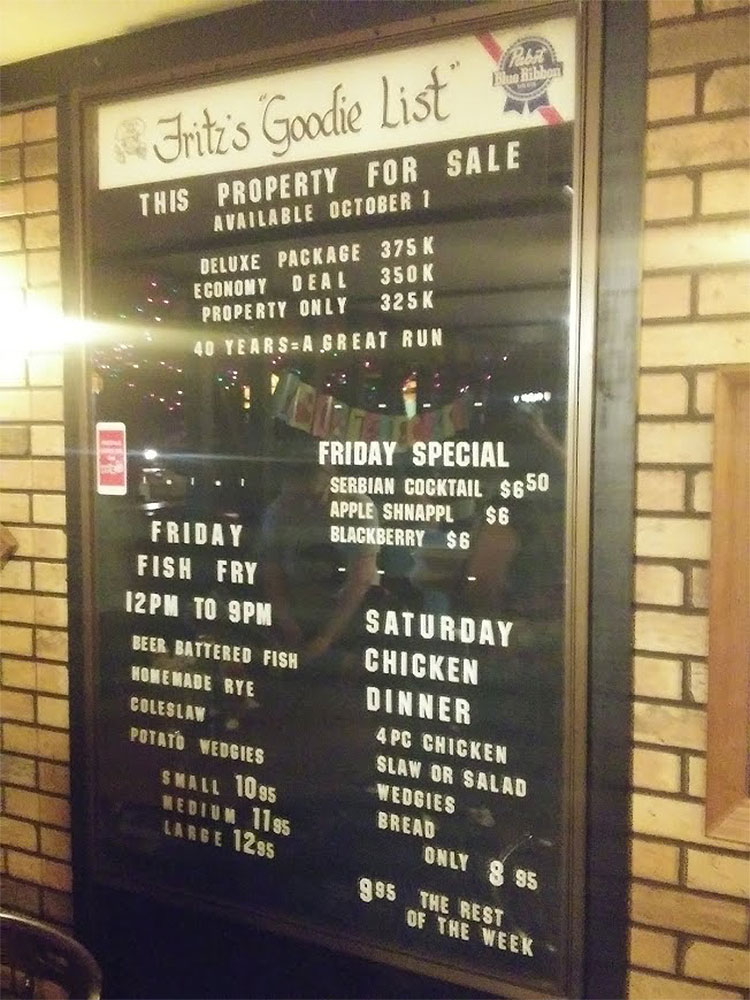 Fritz's has some of the best beer battered cod you will find anywhere within the city limits of Milwaukee. The fish is cut before deep frying, so when it is served to you it resembles a butterfly fillet, even though that is not the case. The quality, well-coated fish wasn't overly greasy, but you could still tell there was no way you were eating something that was healthy. This isn't the kind of fish you cut with a fork, this is the kind that you pick up and rip apart with your hands before dipping in tartar. The tartar is handmade by Joseph. It was thick and sweet with lots of pickle, and almost seemed to have notes of honey mustard in it.
Maria makes the coleslaw by hand. It was creamy, with the smallest cuts of cabbage and carrot imaginable. The cream seemed to completely encapsulate every morsel, but the slaw somehow still had a crunch to it, probably because it had been recently made. It exuded a sweetness, and yet it is possible it had a hint of onion in it, too. Tyler Maas of the Milwaukee Record once told me it was maybe the best coleslaw he ever had, and I'd say it is pretty excellent as well.
Maria also bakes the rye bread, which was better than the bread I've had at most fish frys. I was also given a heaping helping of seasoned potato wedges. They too were great, but because everything else at Fritz's is so superb, they seem to get relegated to the background. I cleared my plate of everything except for a few of them, which I put in a box to take home, but then forgot to take.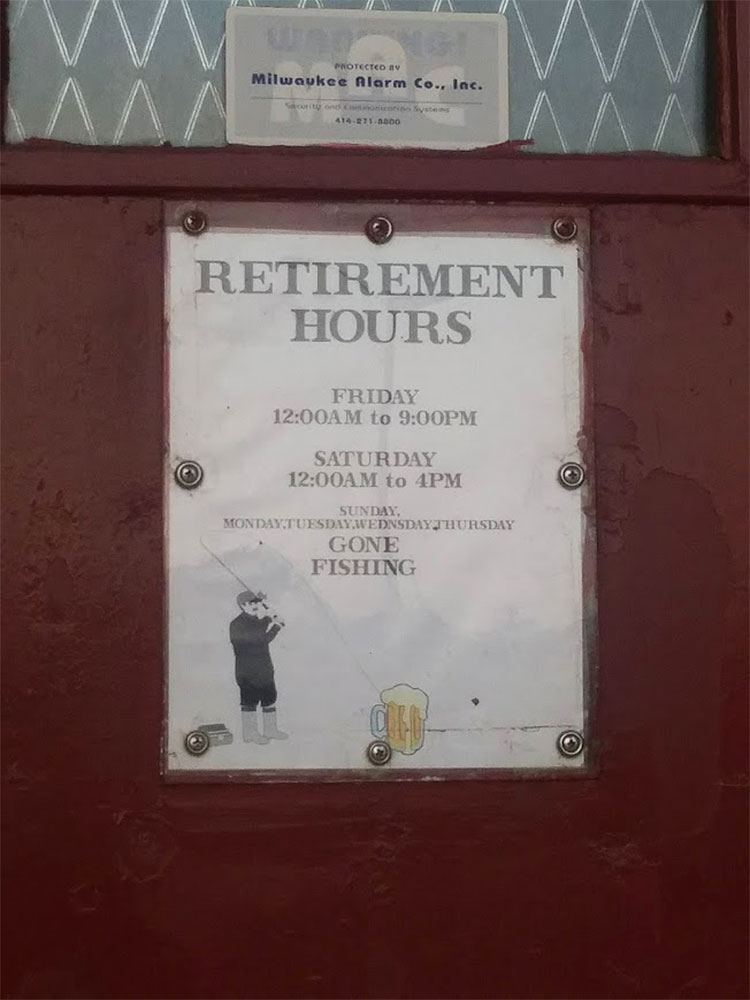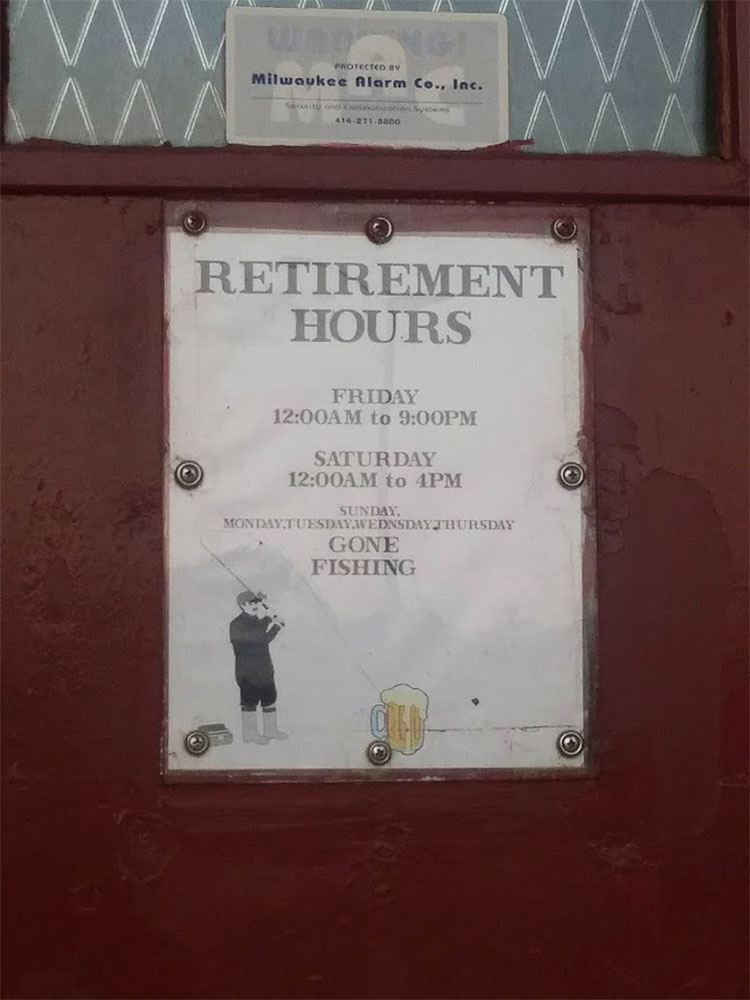 Dragoslav "Fritz" Djuric came to America and raised his children with his wife Katherine while working as a welder. He eventually opened his own bar and restaurant, which his children then had the opportunity to work at. They took up this calling and kept the business going for the past 40 years. Their children, the third generation, went off to other careers—which in some way is a testament to the American Dream itself, that your children will have the opportunity to pursue their own dreams—so they are closing the place down in September.
What have immigrants given to this country? Well, one thing they've given is the fish fry at Fritz's Pub in Milwaukee, Wisconsin. Get yourself down to Fritz's to enjoy one while you still can. You only have nine Fridays left.
Takeaways: It's a family-run business, started by Fritz, and now operated by his children—Maria, Stephen, and Joseph; they are closing exactly 40 years to the day after when they opened; the food is homemade, and the flavors are of high quality and distinct; especially high marks for the fish and tartar pairing, as well as for the coleslaw; you may have to wait awhile for a table, or to get your food, but it's worth it; they make comedic posts about this and other things on their Facebook; they now have "retirement hours" and are only open Fridays and Saturdays; you only have nine Fridays left of this Milwaukee institution; somebody buy this place and keep it exactly as it is. RECOMMENDED