Last month, we told you that Enlightened Brewing Company would be moving from its current Lincoln Warehouse spot into a new, improved, and significantly larger space about half a mile down the road. On May 10, the Bay View brewers will say goodbye to their taproom at 2018 S. 1st St.—at least as we know it—so they can officially open at 2020 S. Allis St. the following day.
The addition, in the former site of the Louis Allis Motors plant, will give Enlightened the ability to brew more than 10 times its current output in the Lincoln Warehouse.
"We definitely had maxed out the Lincoln Warehouse brewery and taproom pretty early on. We needed to grow and, if we were going to grow, we didn't want to [move] every two years," Enlightened Brewing co-owner Tommy Vandervort says. "So we wanted to find a place that was really big and hit the ground running with a lot more capacity. It's kind of a bet that we can run this brewery to capacity."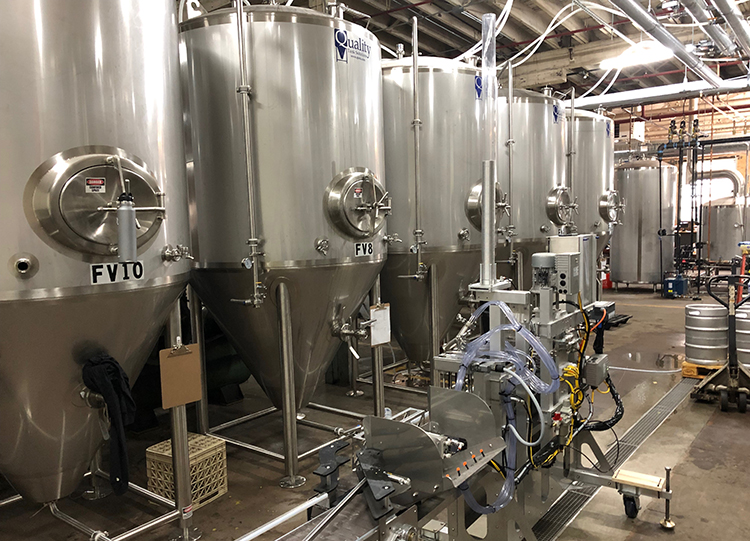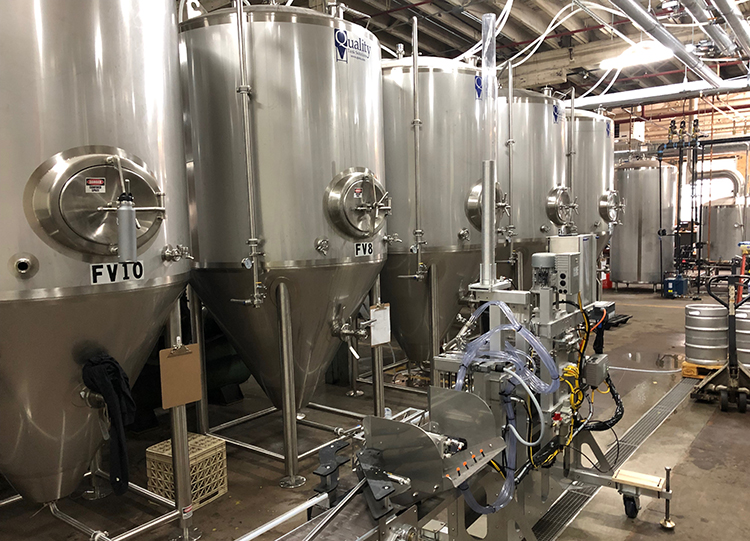 Enlightened's current Lincoln Warehouse spot only allowed them to produce about 240 barrels annually. With their current setup in the new location, the microbrewery will be able to brew about 3,000 barrels per year, and up to about 7,000 or 8,000 barrels if they decide to add more tanks in space that's allocated for expansion.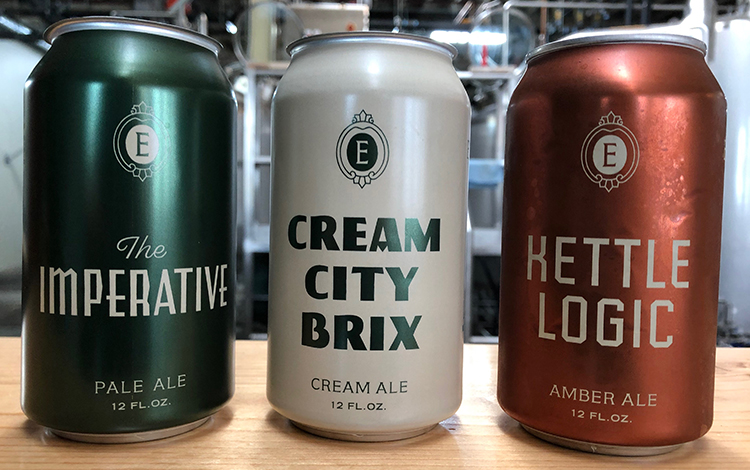 The relocation will also give Enlightened the ability to can some of their beers. They're currently producing Cream City Brix cream ale, The Imperative pale ale, and Kettle Logic amber ale in 12-ounce cans, with the hope of canning their Prototypical Porter on a seasonal basis, as well as a sporadic experimental one-offs (such as IPAs, barrel-aged beers, and kettle sours) that they'll brew at their Lincoln Warehouse test location.
"That was really what drove us to expand is that we wanted to get more into off-premises stuff like selling cans to bars and restaurant, but also grocery stores and liquor stores," Vandervort says.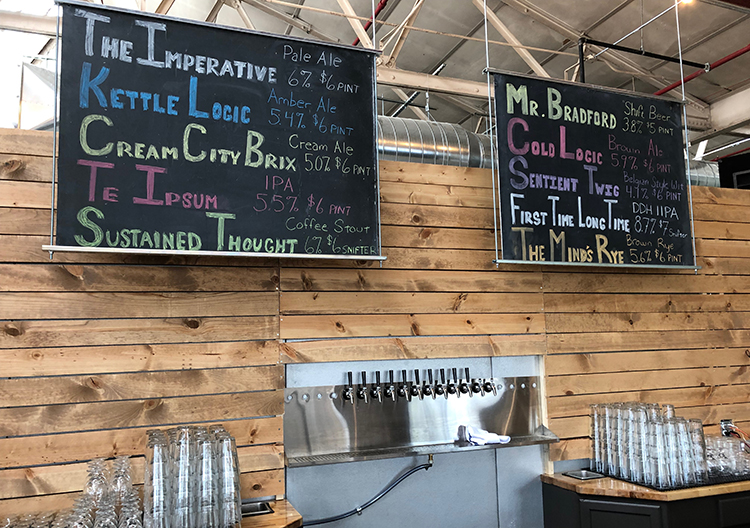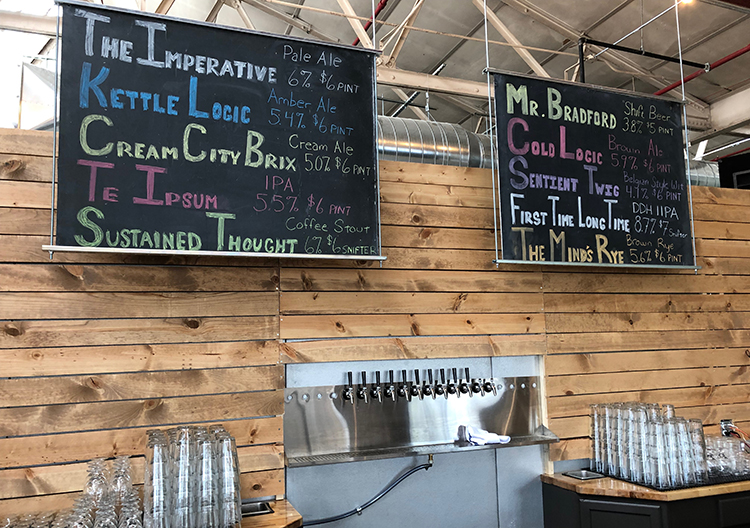 The move from the approximately 1,800-square-foot taproom into the 14,000-square-foot spot will also give Enlightened the ability to serve far more of its beers on-site. They'll start with 11 beers on draft on May 11, but have the ability to host up to 20 different beers on tap. Six-packs of the can varieties mentioned above will be available on-site as well.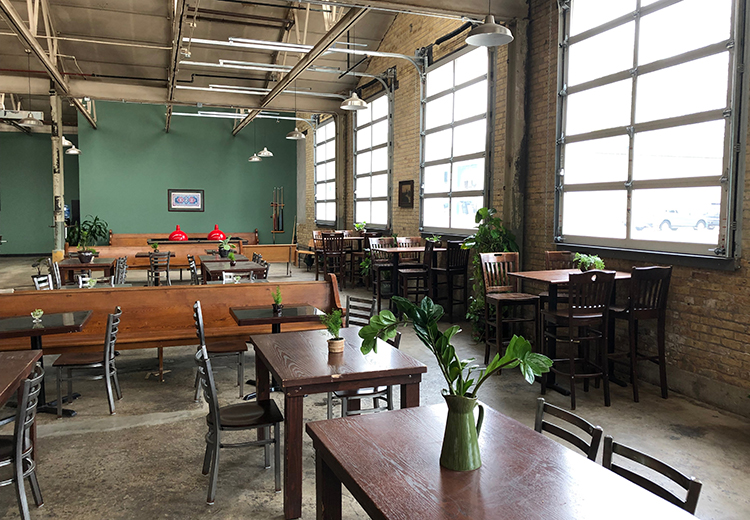 On top of the increased production capacity and tap presence, the new brewery will also be able to host far more people. The move will bring the business' occupancy up from 49 to a 234-person capacity. Enlightened's owners, who took over the lease last May, put a great deal of work into improving the space (which had been used for storage since Louis Allis Motors closed in the 1990s).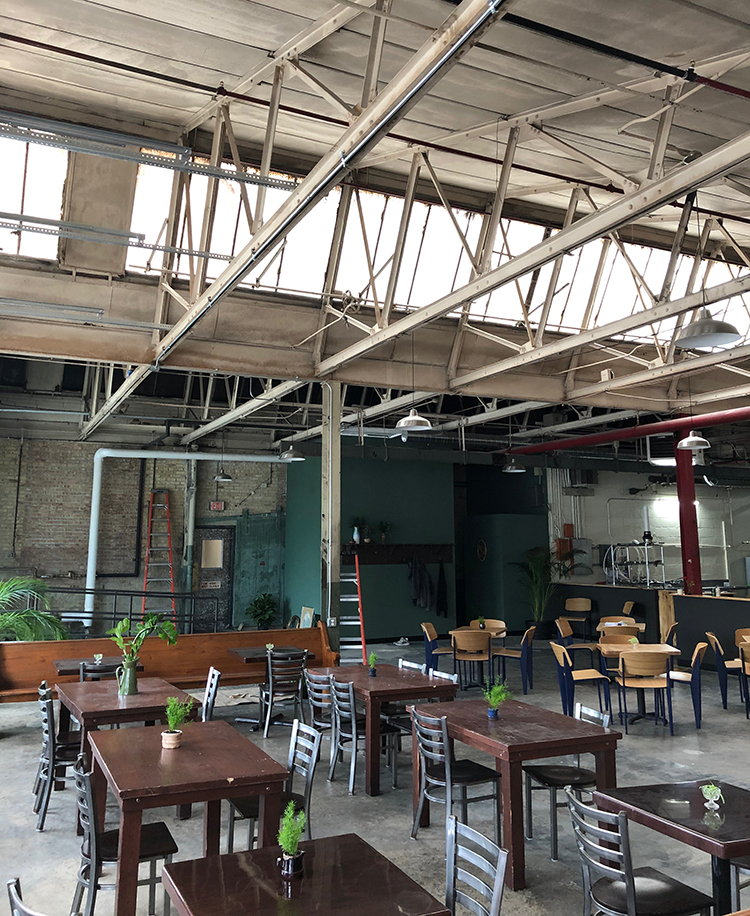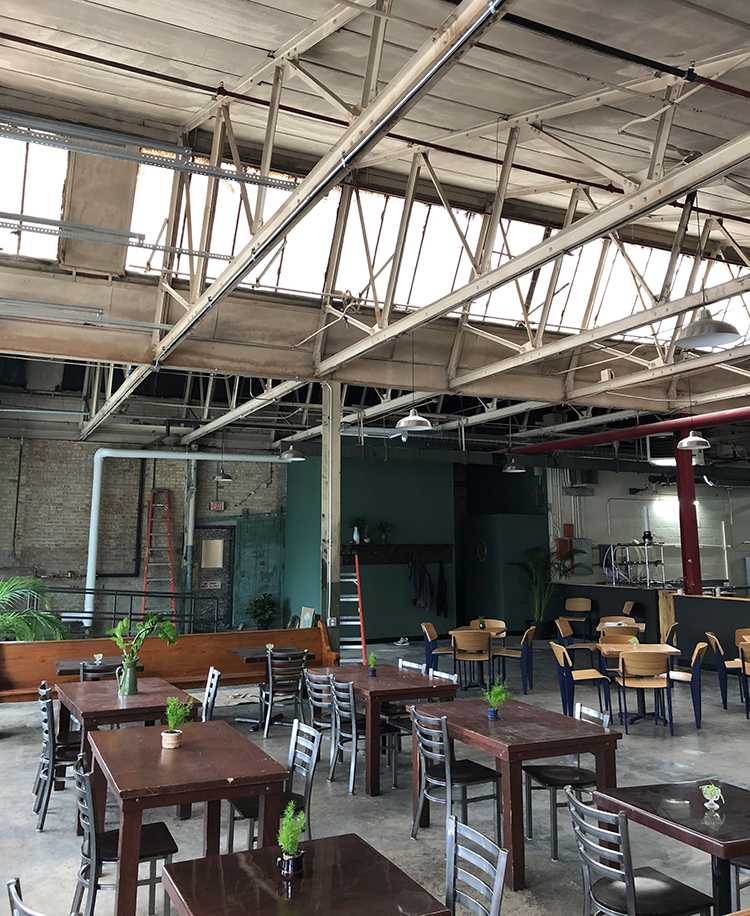 Walls were knocked out, five massive windows and a new vestibule were installed, the factory floors were buffed, two bathrooms have been added, walls were given a fresh coat of paint, and the obstructed skylights were cleared to allow natural light to seep into the vast taproom.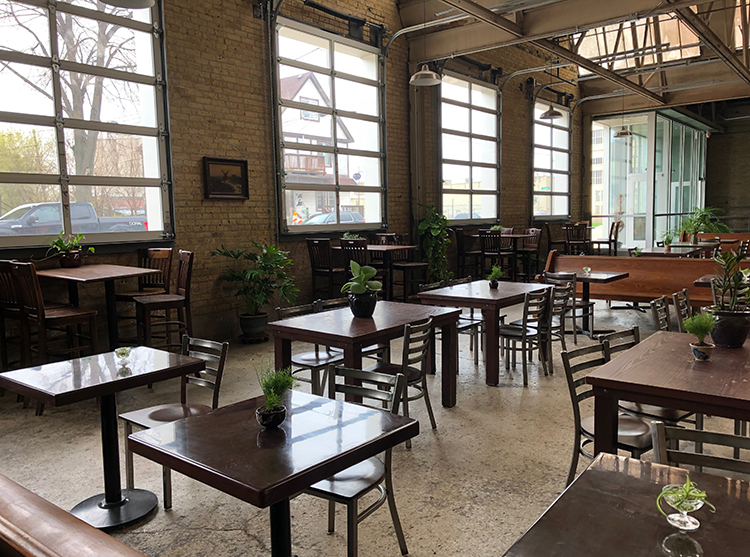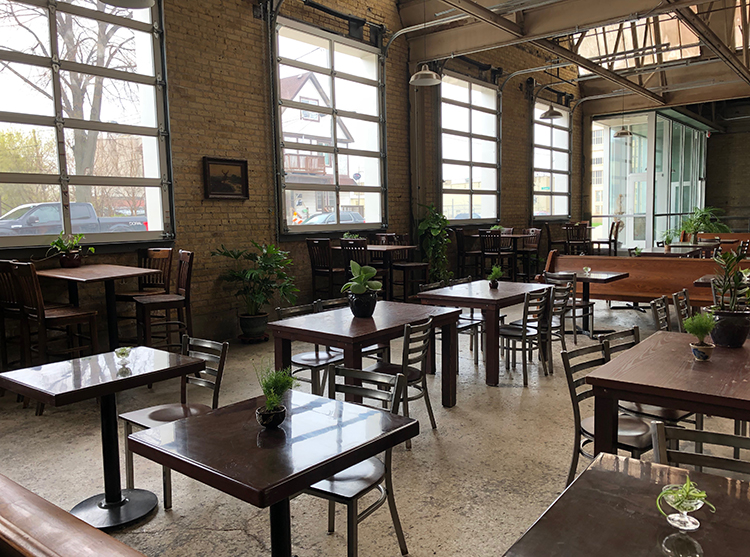 In addition to having more than 100 seats (and ample space for dogs to roam), there's a section of the taproom devoted to games. There's a pool table, bumper pool, foosball, and a spot where people can play MagneTag.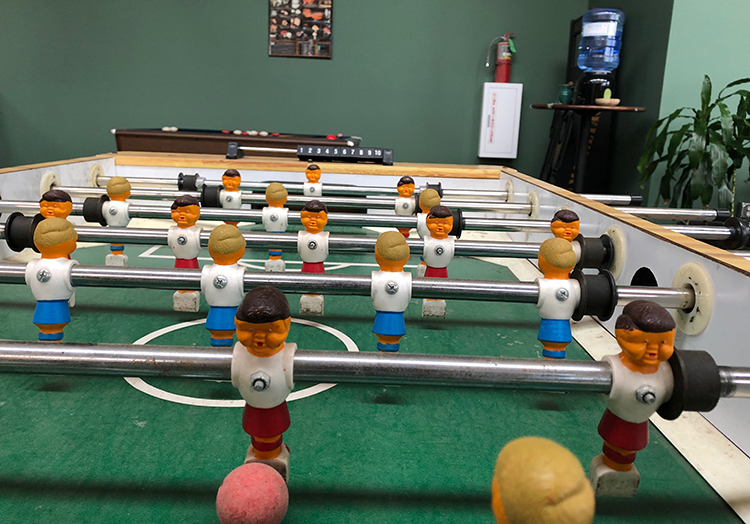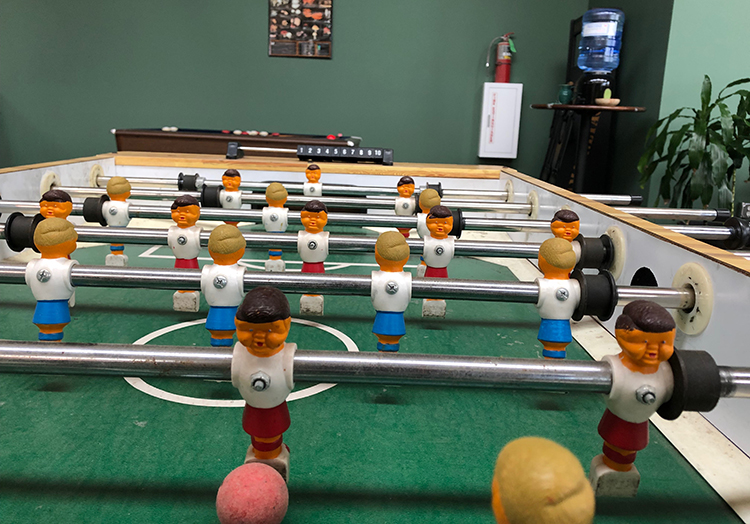 Despite all the new additions and amenities, Enlightened will continue to self-distribute and focus on making quality beer in small batches.
"We were never trying to take over the world or anything," Vandervort says. "We just wanted to make beer for a living."
Enlightened Brewing Company's new taproom will open to the public on Saturday, May 11. After that, it will be open from Wednesday through Sunday.