Back in the fall of 2018, Canni Hemp Co. (810 S. 5th St., 414-488-9319) became Milwaukee's first hemp and CBD retailer. In the five years since the Walker's Point specialty store opened, countless other dispensaries have popped up in and around Milwaukee. Meanwhile, the rising popularity and increased (fully legal) availability of Delta 8, Delta 9, and functional mushrooms in Wisconsin have brought a decidedly more recreational audience to retailers that initially focused mostly on products that promoted health and wellness.
With a suddenly crowded marketplace and a stark change in consumer tendencies, Canni owner Colin Plant and his counterparts felt it was time for a change.
"Retail was not sustainable," Plant says. "It's fulfilling being an ambassador and a trusted source for some of these products, but it's not really a sustainable model being just retail."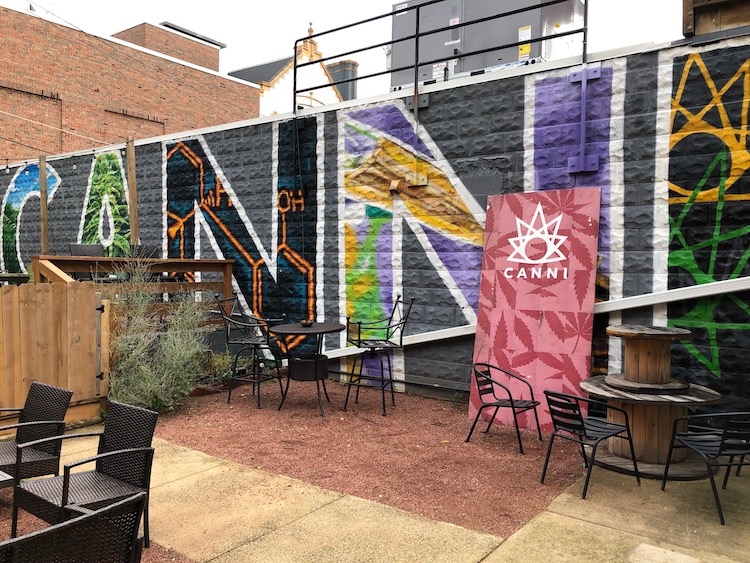 In the five years since opening, the business dabbled in hosting live music, DJs, movie nights, and Sip & Paint events in its back yard in an effort to lead customers in and to set Canni apart from other local stores in the ever-evolving dispensary realm. Noting the limited options his clientele could enjoy while spending time on-site, Plant decided to explore the process of obtaining a liquor license.
"It's taken a different shape," Plants says. "We were like, 'What can we do with that? How can we create an experience where people can spend a little more time with us?' This was just the natural result of that."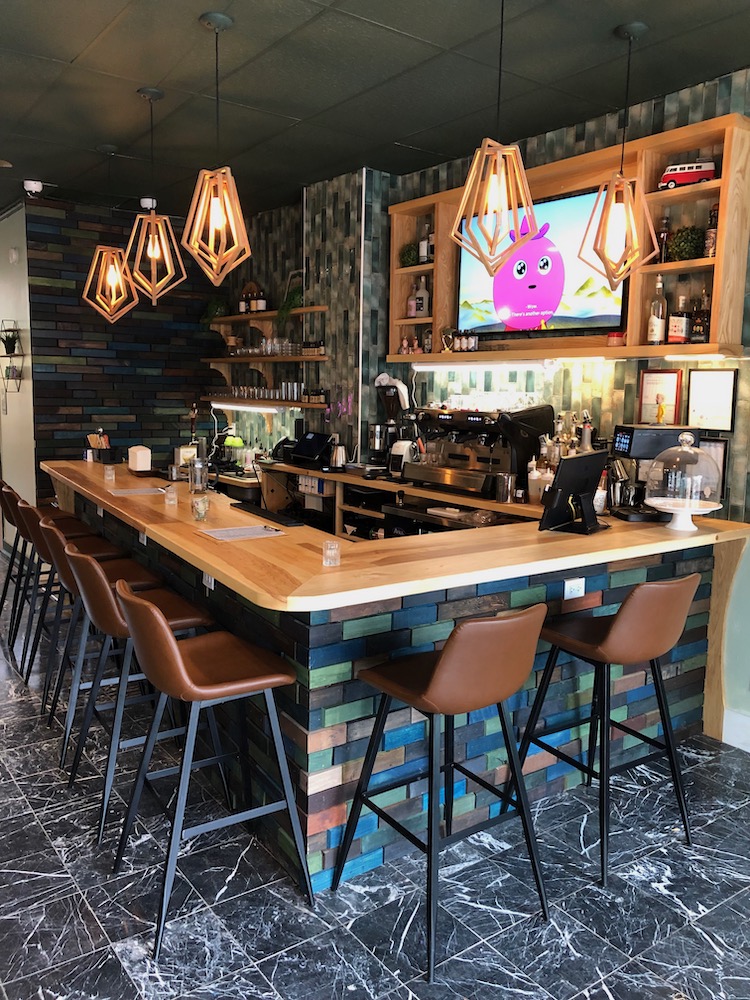 After about 18 months and lots of back and forth with city officials to navigate these uncharted local waters, Canni Hemp Co. has reinvented itself as Canni Infusion Bar & Cafe. In addition to a selection of beer, wine, and liquor—which Plant emphasizes cannot and will not be combined with any cannabinoids—on hand behind the brand new bar, the cafe and infusion bar offers pour over and cold brew coffee, espresso drinks, tea, and matcha.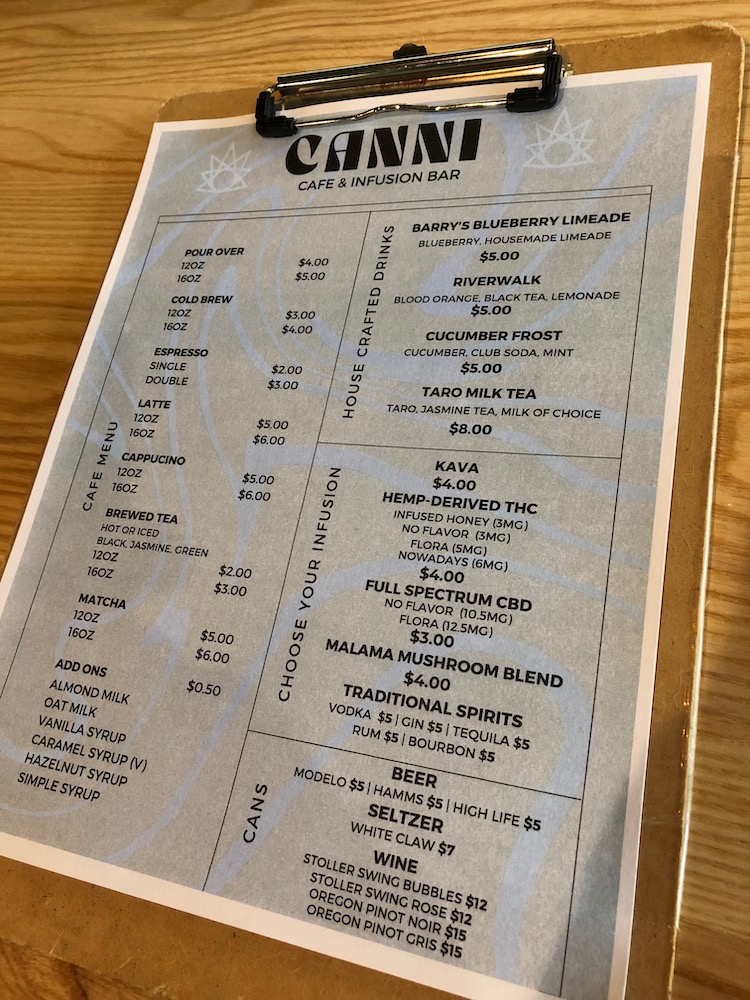 There are also house beverages that—along with the coffee and espresso drinks—can be combined with either liquor OR plant-based infusions like Kava, CBD, and a blend of non-psilocybin mushrooms. Plant says the business is taking a "low and slow" approach, with most infusions are between 3 mg and 5 mg concentration.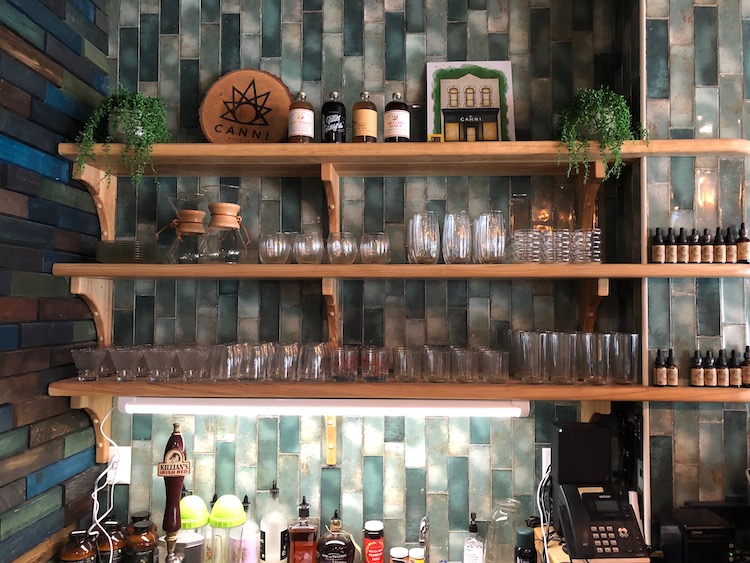 He says the baristas and bartenders on staff are knowledgeable about infusions and happy to help customers find the sensation and dosage they're looking for.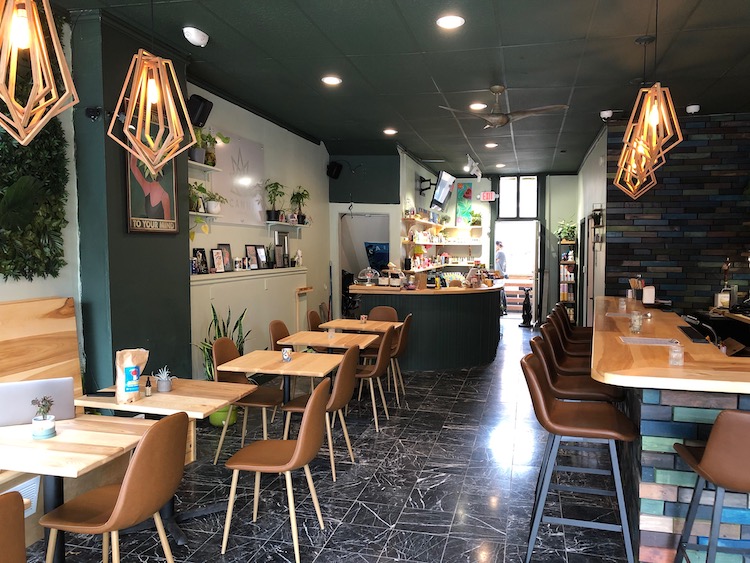 Adding to the new bar is a row of tables and chairs.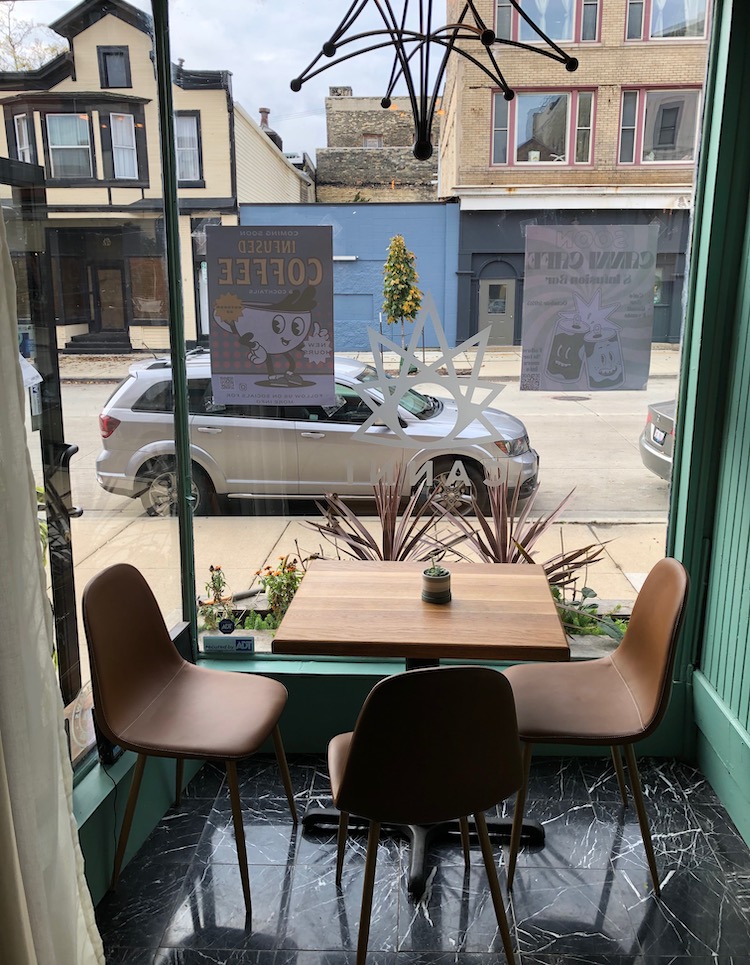 The area in front of the 5th Street-facing front window will host DJs and solo musicians.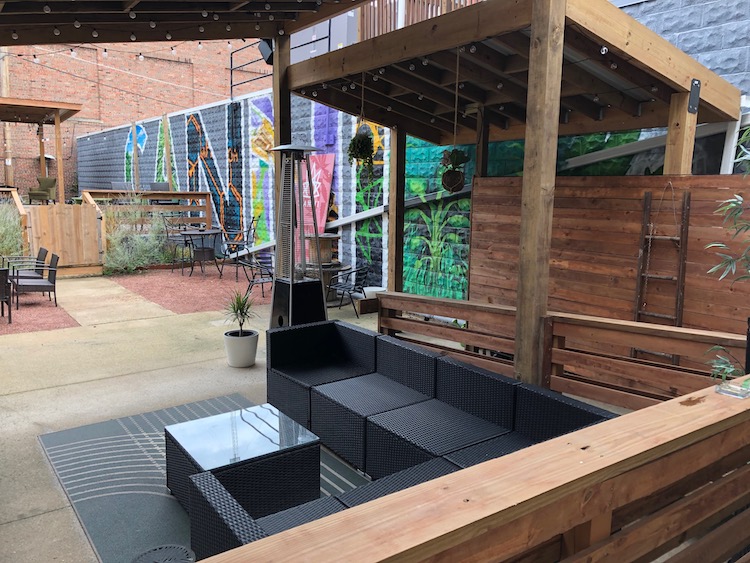 At least until conditions allow events to move to Canni's spacious rear patio.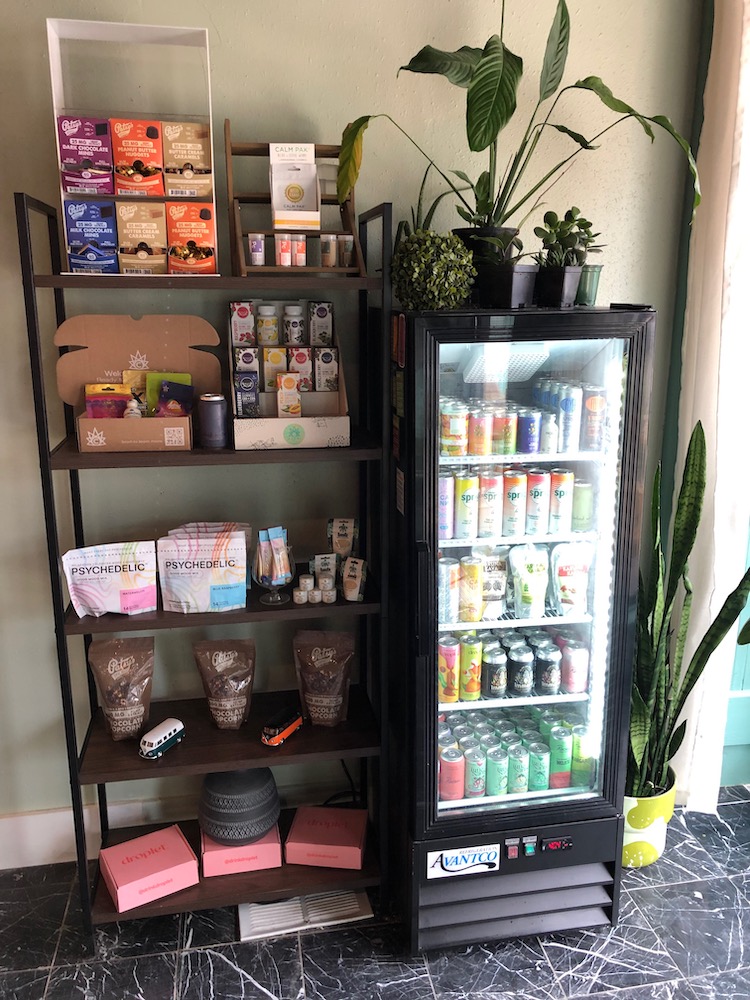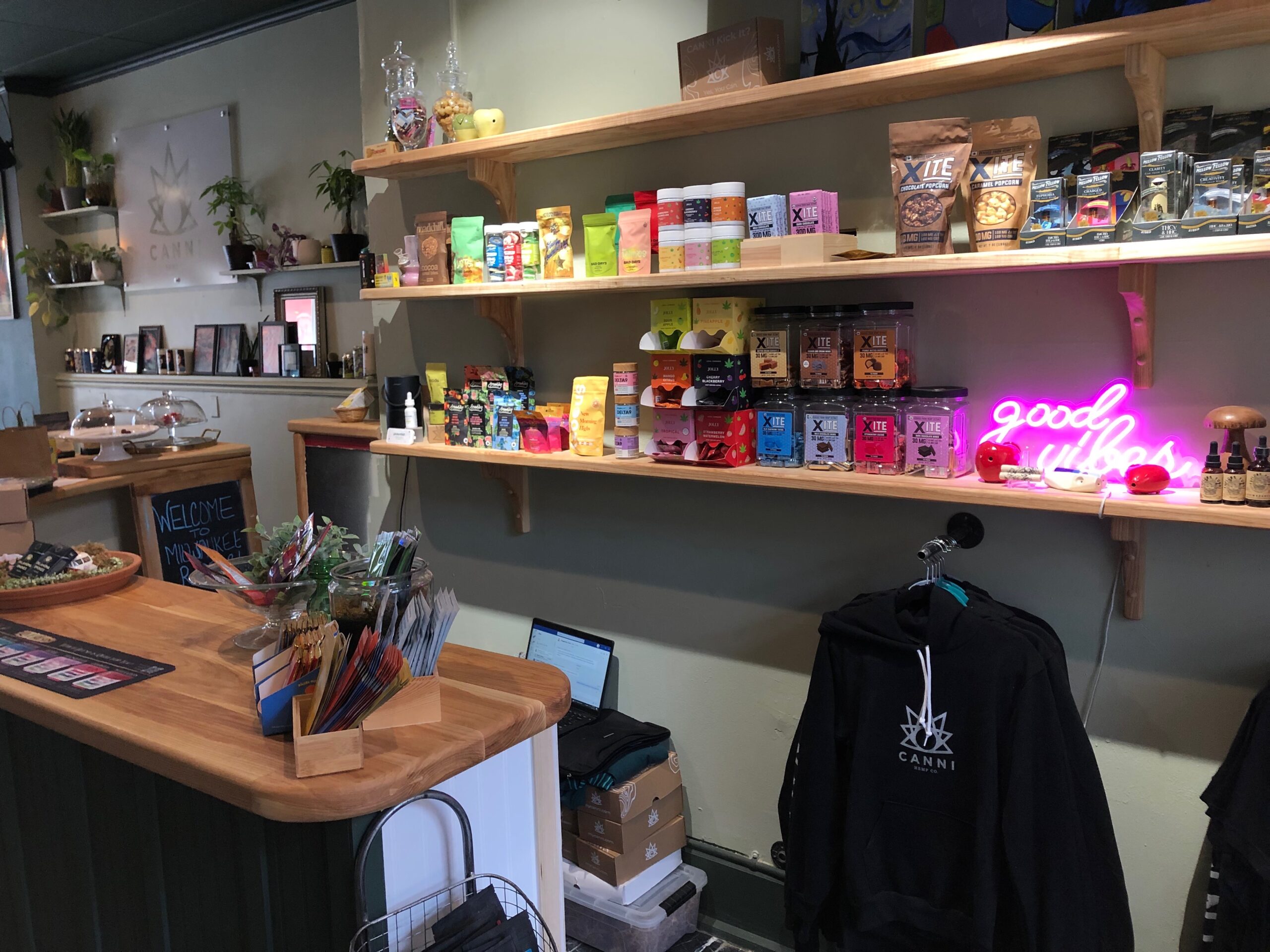 While there's still a retail element to Canni's business both in-store and with online fulfillment, Plant says the store's inventory has been reduced by about 70 percent to make room for the Infusion Bar & Cafe.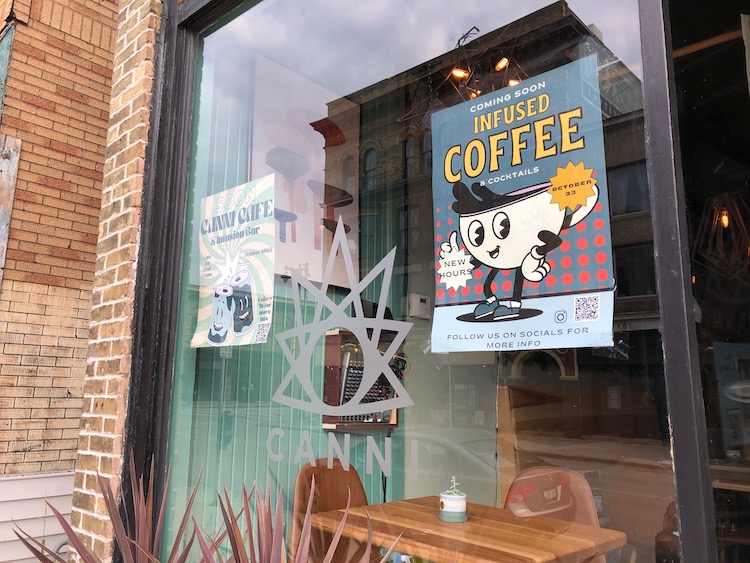 Canni was the first of its kind when it opened in Milwaukee just over five years ago. As of today's "Grand (Re) Opening," it's setting itself apart once again with a new look, new flavors, and a new communal and experience-driven focus that's giving customers another reason to come in and stay a while.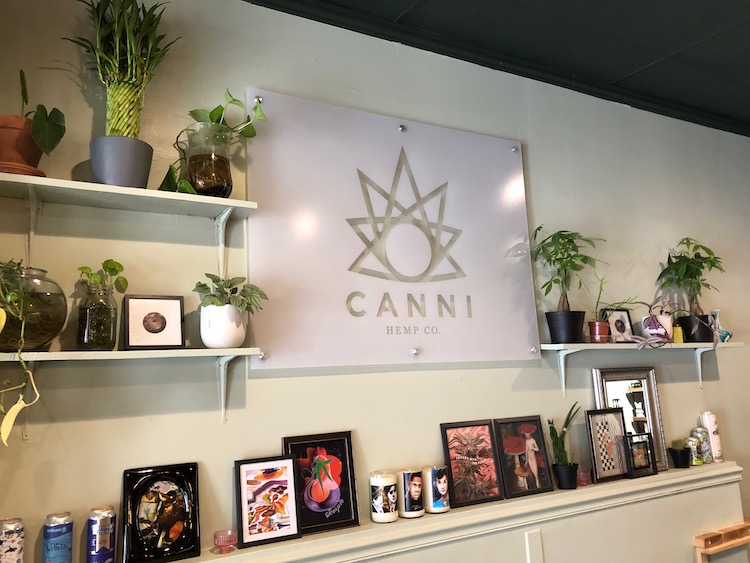 "Being the first one, we knew it was only a matter of time before all these other ones popped up," Plant says. "We've always tried doing something a little different. It's about finding new ways to share this experience in a new and responsible way."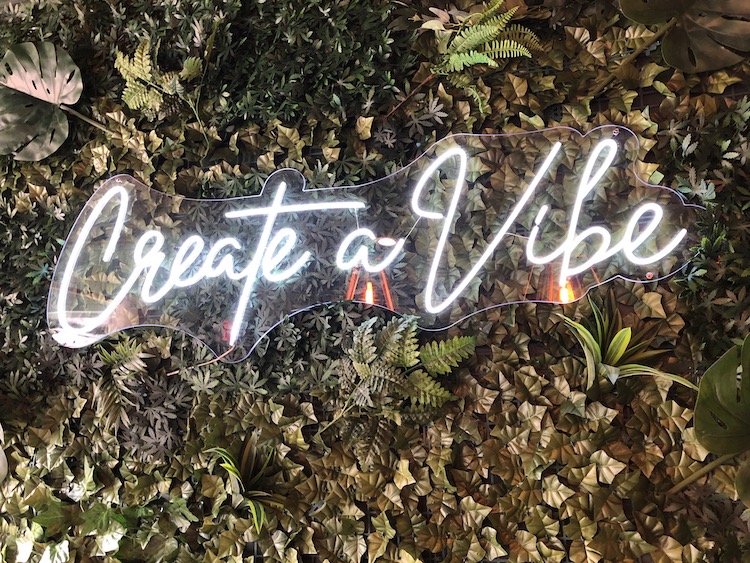 As of November 3, Canni Infusion Bar & Cafe's hours of operation will be 8 a.m. to 8 p.m. Monday through Thursday, 8 a.m. to 10 p.m. Friday and Saturday, and 12 p.m. to 5 p.m. on Sundays.