Saturday marks the return of Silver City International Festival. The annual event serves to showcase the wide range of artists, retailers, and residents in what's considered to be the most diverse neighborhood in Milwaukee. That confluence of cultures is perhaps most evident in the wealth of food options available in Silver City.
Throughout this historic neighborhood, which is situated to the south of the Menomonee River Valley and directly east of Miller Park Way, you'll find excellent Mexican and Puerto Rican eateries commingling with tremendous Thai restaurants, lauded Laotian establishments, cozy cafes, and more. Late last year, Silver City also became home to a new barbeque restaurant that is bringing its own unique flavor to the neighborhood's already eclectic dining scene.
Following some encouraging early pandemic pop-ups in 2020 and a pivot to catering, lifelong friends Christopher Patton and Michael Hester brought their custom-built smoker to Silver City and opened Brother's Backyard Barbeque as a full-fledged brick and mortar restaurant at 3530 W. National Ave. last November. Since opening, the venture has received very little in the way of press, but we've driven by a number of times and have been waiting for an opportunity to stop in and experience it for ourselves.
Since Brother's will have a presence as a vendor at this weekend's Silver City International Festival, we figured this was the week to finally give it a try. As you'll soon read, we're extremely glad we did.
Though the young business has five tables in its no-frills interior and was welcoming enough with a smooth R&B soundtrack playing through a speaker during our inaugural visit this week, Brother's appears to do most of its business by way of carryout (call 414-488-8492) and third party delivery services. We placed our order at the counter a couple hours after the lunchtime rush, took a seat, and waited about 10 minutes for a bag of items we could either enjoy on-site or to-go. Since our office is just a few blocks away (and knowing we were going to look very weird if we took a bunch of pictures in front of the owners/operators), we opted for the takeout option.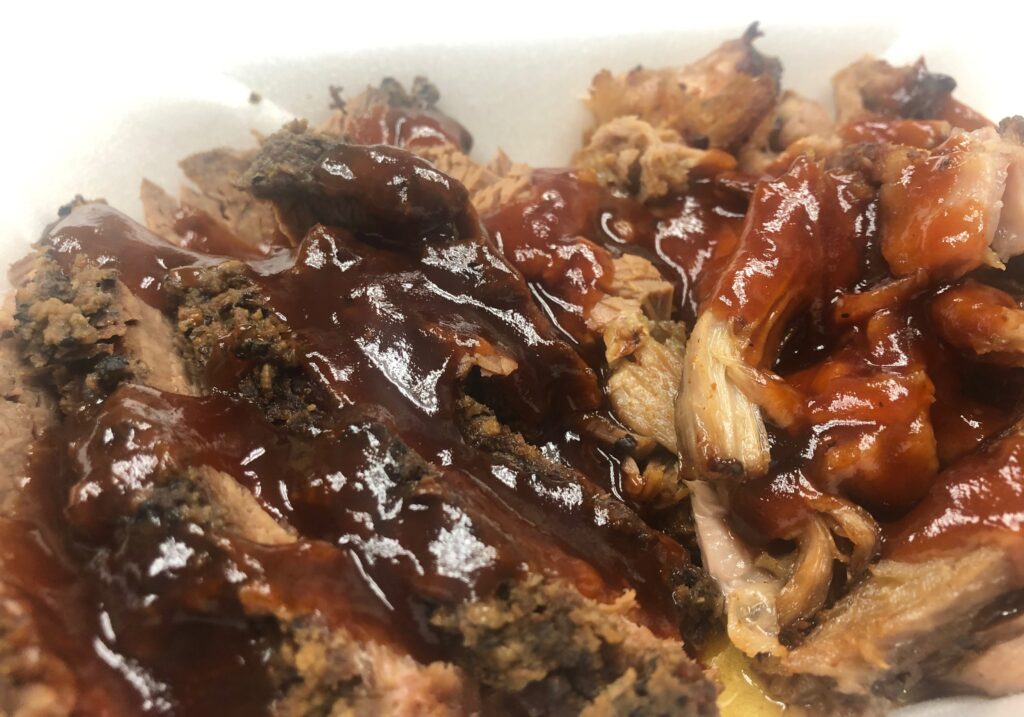 Wanting to try a variety of items, we went with the two meat and three sides combo ($25). We landed on brisket and pulled pork for our meats, and both were incredibly tender. Other meat options include smoked chicken, ribs, rib tips, smoked turkey breast, smoked turkey legs, and smoked beef sausage. Brisket, smoked turkey breast, and pulled pork can also be enjoyed in sandwich form.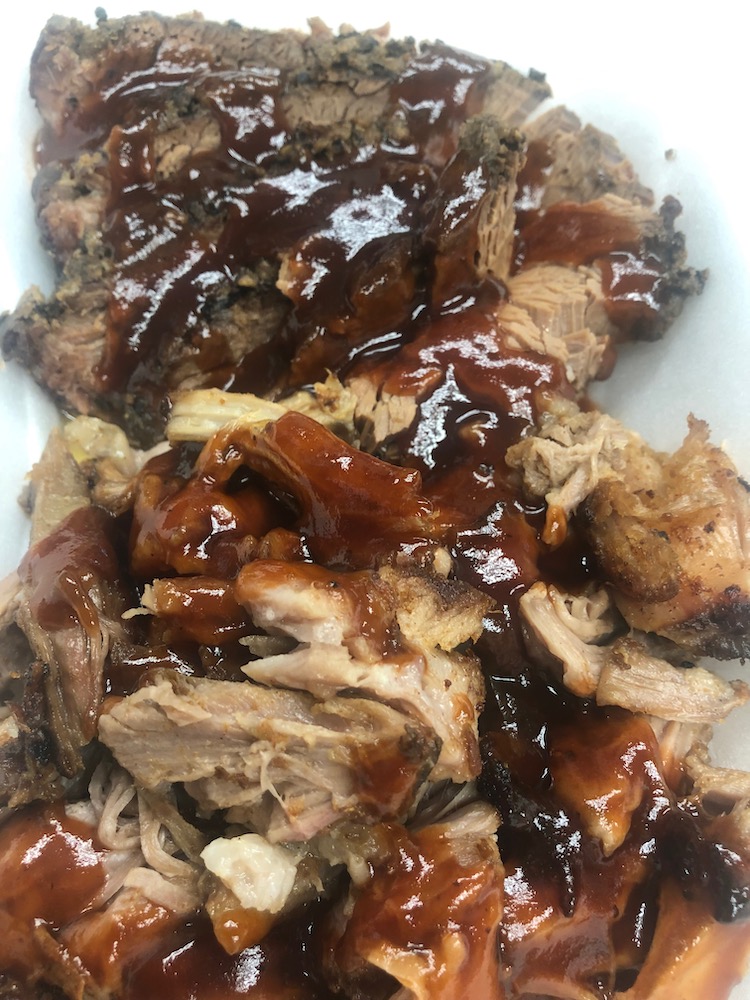 Okay, back to our order! The pork was perfectly juicy and delicious. The brisket was astounding as well. In fact, it fell apart at the touch of a plastic spoon. Seasoning took a backseat to the pure, unadulterated flavor of expertly smoked meat. And there was a lot of it! The brimming Styrofoam box of protein could have (and, yeah, probably should have) been split into two servings…but we ate it all in one sitting-turned-nap. While the meat itself was the star of the show, there was a light drizzling of a tangy, subtly-spiced house sauce on both meat preparations that we were glad to see incorporated.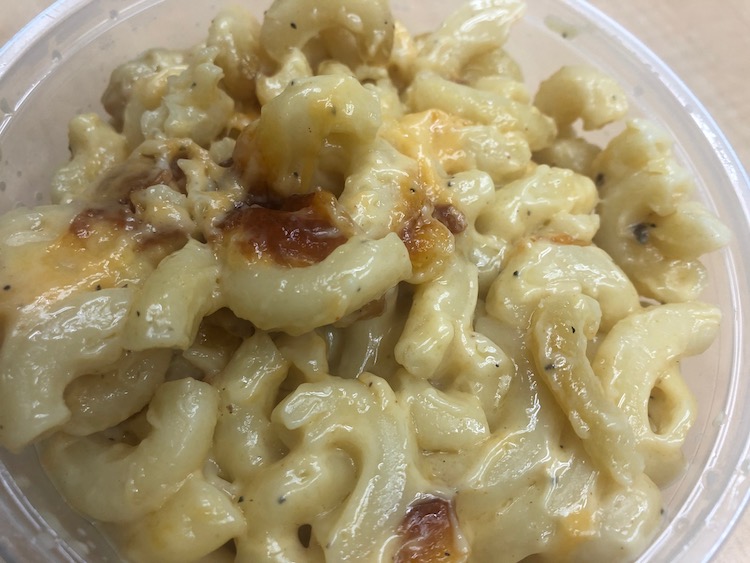 For sides, we were super happy we picked and mac and cheese. As you can probably see from the translucent shine on the photo, the baked macaroni was oily and cheesy in all the right ways. This might be a case of recency bias, but we'd consider putting it in the running for our top 10 Milwaukee-made macs. As we contemplate that, we'll just say it ruled.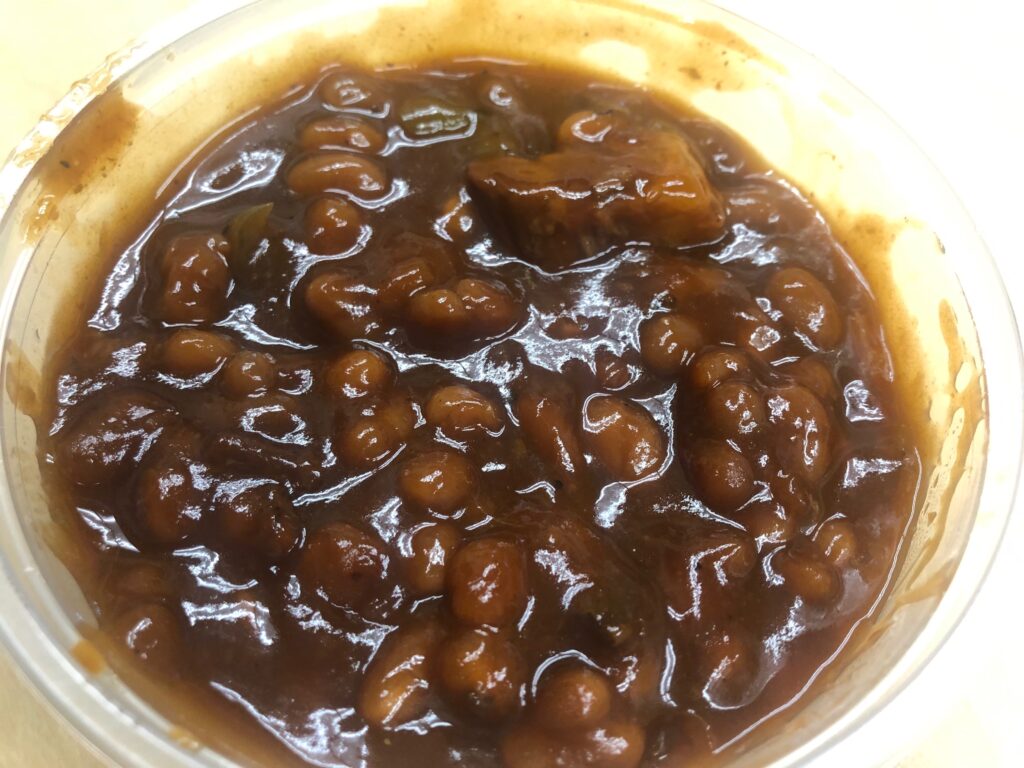 Admittedly, these photos don't do the baked beans justice, but they were exceptional as well. Soft, slow-cooked beans were drenched in a flavorful mesquite sauce.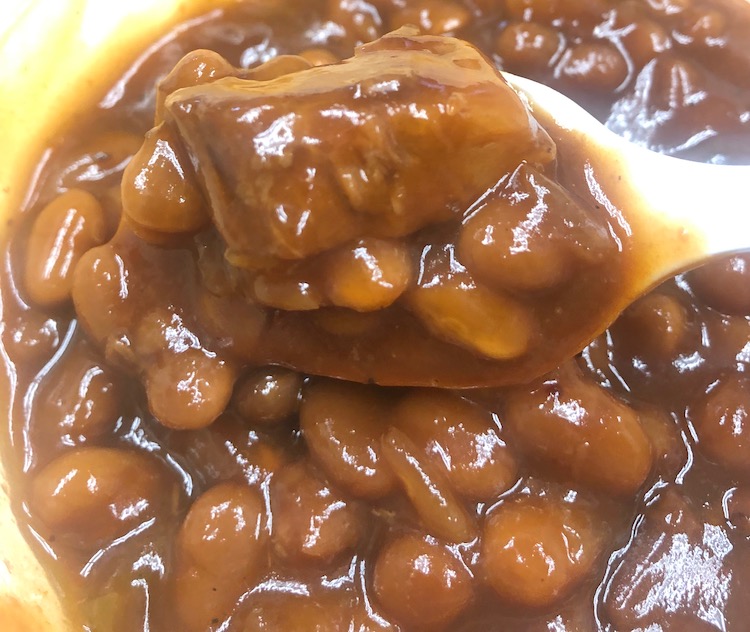 Diced onions, peppers, and honking chunks of pork brought them to the next level. Unfortunately, greens weren't ready yet at the time of our visit, so we settled for potato salad that, while solid, was unremarkable. They can't all be winners! Fries and coleslaw round out the list of sides.
Whether you're having it at Saturday's festival, getting it for pickup or delivery, or stopping in to enjoy it in-house, we really think you're going to love Brother's Backyard Barbeque. We're already thinking about our next order. With numerous other great restaurants just a stone's throw away, this neighborhood newcomer had a lot to live up to, but trust us when we tell you Brother's is among the gold standard when it comes to comfort food in Silver City.