Some places come and go, while some places become icons. Mandatory Milwaukee is all about the latter. Join us as we revisit beloved and well-worn local staples with fresh eyes, and explore how they might figure in the city's future.
It was forgotten '80s hair metal band Cinderella who famously said, "you don't know what you got 'till it's gone." Fortunately, the original Fuel Cafe (818 E. Center St., 414-374-3835) isn't gone. However, its recent 10-week hiatus—from the time COVID-19 closures took hold March 16 until the business finally reopened for carryout service May 27—gave an alarming glimpse of what life would be like without the legendary coffee shop and, in its absence, helped serve as a reminder of the legendary haunt's significance to the city itself over the course of almost three decades.
In 1993, long before Milwaukee was strewn with quality coffee shops and rife with respected roasters, Leslie Montemurro and Scott Johnson opened Fuel Cafe in a small storefront in the heart of Center Street. More than 25 years later, its perplexing promise of "killer coffee" and "lousy service" has stood the test of time, outlasted countless trends, and has survived both immeasurable local development and staggering national change. At this point, the cozy and character-laden spot remains a distinctly "Milwaukee" place that's been imitated but never replicated.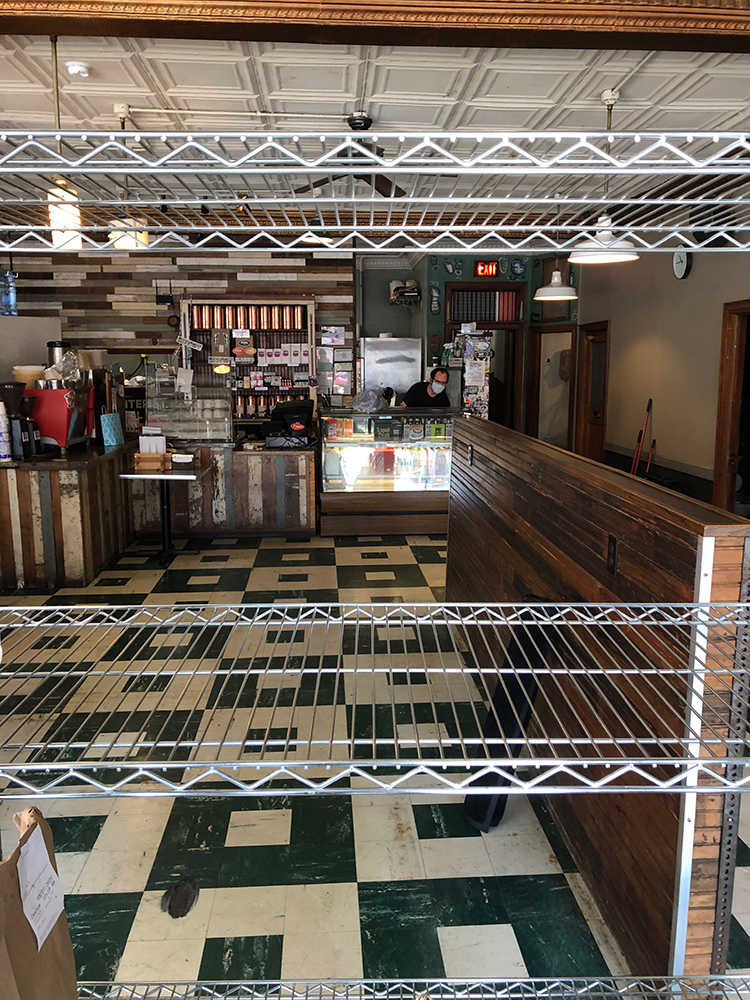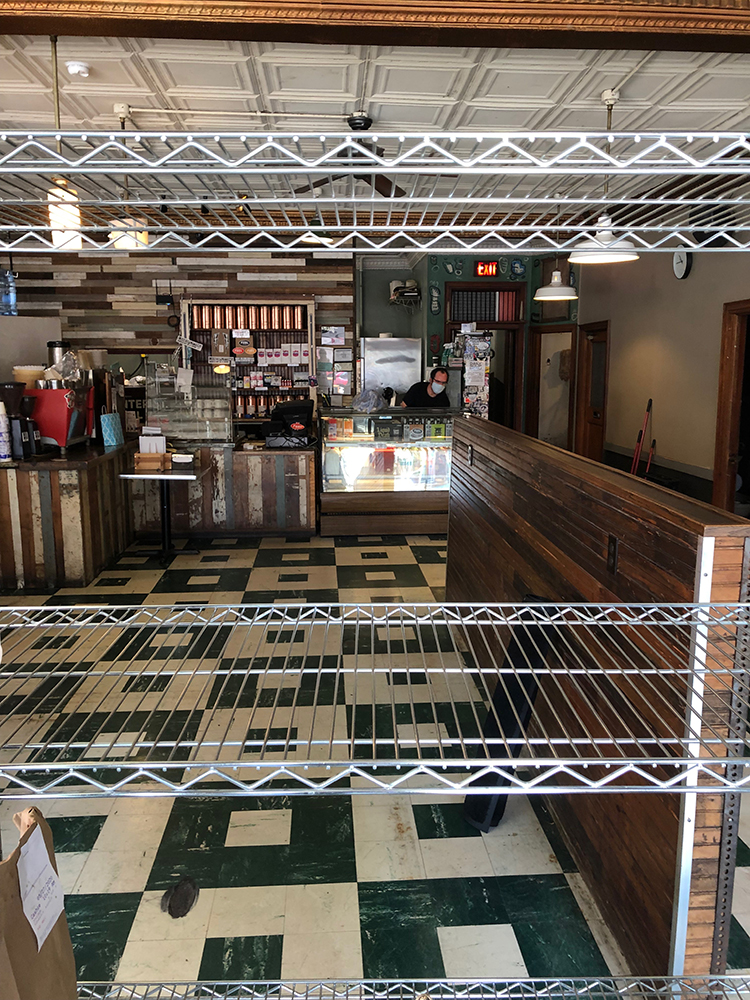 These days, the cafe's clashing cluster of tables, booths, and stools that have been privy to thousands of heart-to-hearts and meetings between a vast cross-section of patrons through the years are pushed against a wall—leaving only tile floor behind. The front door that's covered in generations of stickers is taken off its hinges during limited hours Fuel is open, and the entryway is blocked by a shelving unit to limit staff and customer contact. Of course, these are only temporary measures taken on account of a global pandemic. Eventually, the eclectic clientele will be able to safely return to their regular roosts for coffee, conversation, and dine-in delicacies. For now, though, carryout will have to do.
International crisis or not, Fuel Cafe has always been able to do a lot with a little. Its quaint kitchen manages to offer a fairly wide variety of comfort cuisine like classic sandwiches (including some vegan specialties), soup and chili, bagels, and burritos. Strangely, the cafe has gotten by for close to 30 years with a small-yet-satisfying arsenal of coffee, espresso-based beverages, and soft drinks. The menu is small, affordable across the board, and has a remarkable hit rate. We were reminded as much on Wednesday when Fuel reopened and we were among the first carryout orders.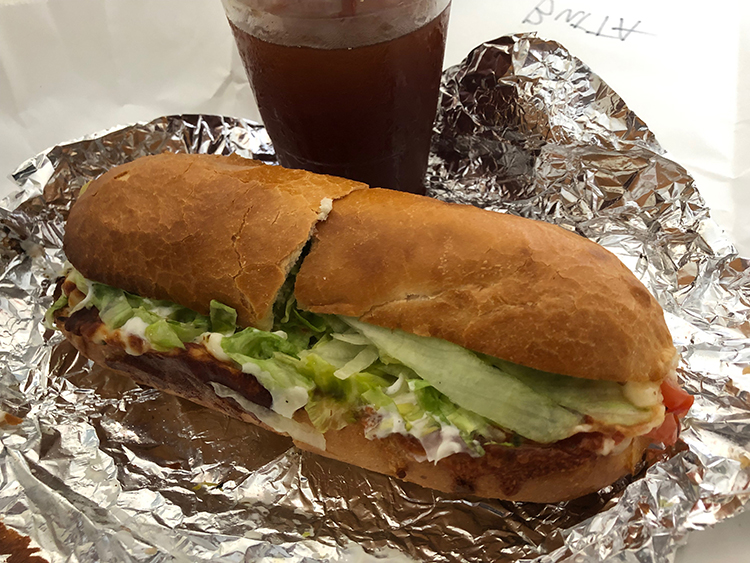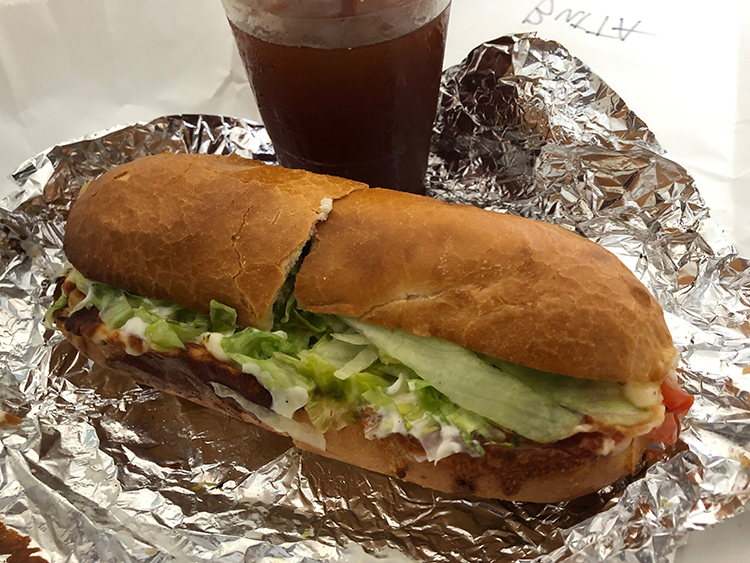 In addition to ordering a six-pack of Riverwest Stein from Lakefront Brewery (who has also kept a Fuel Cafe stout in its rotation the majority of its existence), we ordered one of our favorite items. The Buttafuoco ($8) is a riff on the Toasted Cheesy Tomato, with hot giardiniera added to the already-winning mix of lettuce, tomatoes, oil, mayo, and melted mozzarella on toasted French bread. The foiled-wrapped "Butta" traveled well and was perfectly complemented by an iced coffee/espresso amalgam Fuel has dubbed the "Speedball."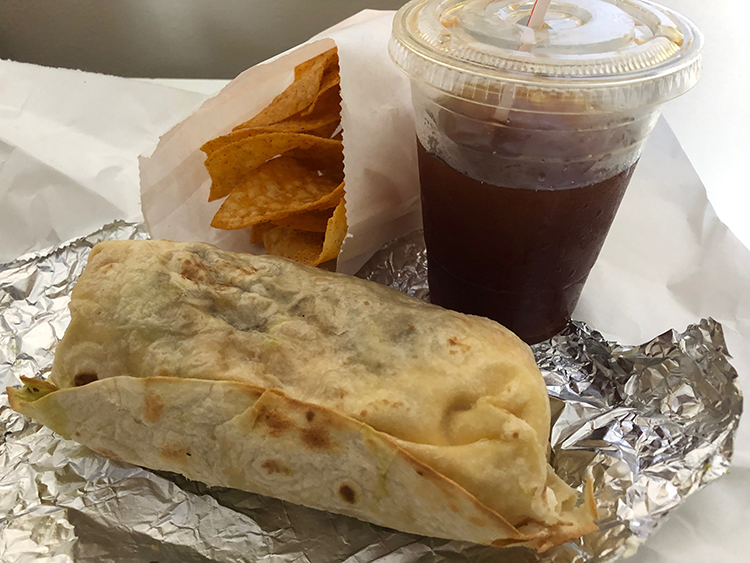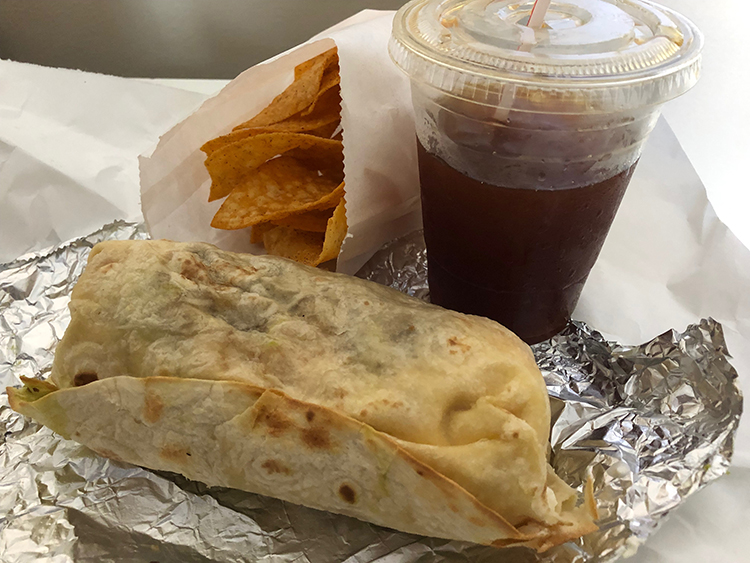 While the sandwich (and its longtime partner in crime, El Rey seasoned tortilla chips) was more than enough to hold us over, we also set our sights on the future and ordered another Fuel mainstay, the Bean Burrito ($8), for later consumption…minus a few bites we had immediately upon getting home. The massive mix of refried beans, guacamole, lettuce, cheddar, tomatoes, onion, and sour cream in a toasted flour tortilla is far from authentic, but is still a delicious and simplistic meal and a half, which also comes with El Rey seasoned chips.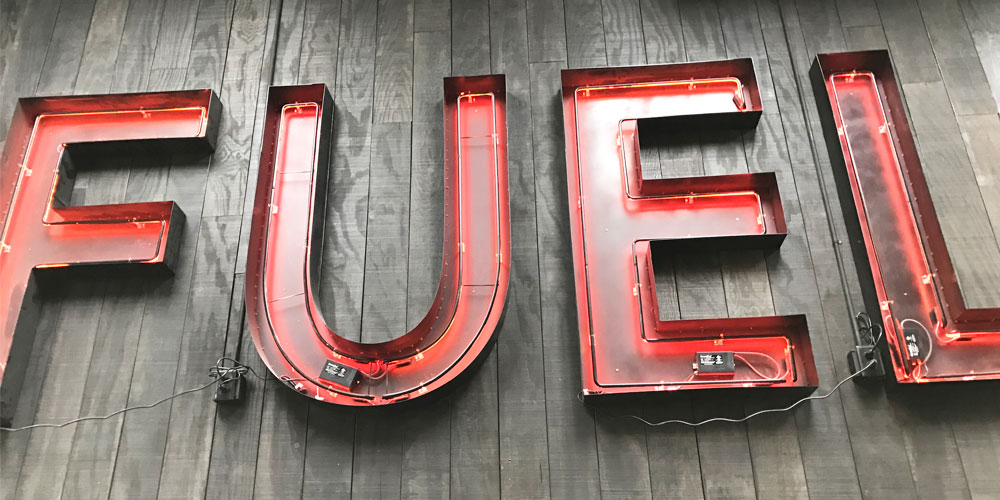 In 2017, Fuel opened a second location on 5th Street in Walker's Point. The young sister establishment (which remains temporarily closed) is much bigger and shinier, with a significantly larger menu, a full bar, designated meeting spaces, and seemingly much more thought put into its interior decor. It's much different, but it offers its own charm…as well as many of the staples that helped put its predecessor on the map more than 20 years earlier. Yes, some spoke out against the modernized and elevated 5th Street Fuel when it opened, but it's worth noting the new location isn't a replacement for the original. Rather, it's an extension of it.
After all these years, Fuel Cafe is still standing on Center Street. With any luck, it will reopen in full when the COVID clouds clear so that it may continue to exist as a place for bikers, punks, college kids, Riverwest and Harambee residents, regulars of all age and background, and anyone else who's hankering for killer coffee and lousy service to wake up, fill up, and catch up as the world outside its weathered walls continues to change.