Big Boy still holds a special place in Milwaukee's heart. At one point, the classic burger chain and diner boasted more than 1,000 locations nationwide, and over 60 of those were Marc's Big Boy restaurants. The Marcus Corporation-owned arm of the franchise had dozens of restaurants scattered throughout the Midwest, including a cluster of locations in and around Milwaukee. Things were going great for Big Boy…until they weren't.
After decades of decline and rebranding, Milwaukee's last remaining Big Boy closed in 1995. The last unmistakable statue of the pudgy lad with his burger hoisted to the heavens was removed from the shuttered restaurant, and Big Boy was effectively gone from the city. Big Boy might be gone, but the city hasn't forgotten it.
Years later, the spirit of the franchise lives on in and around Milwaukee through local takes on Big Boy burgers. Last year, we tried five local "Big Boy Impostors." Then, forgetting we'd already done it, we did it again this spring when AJ Bombers introduced their version of a Big Boy. Both times, we had particularly kinds words about "Coach's Big Boy Burger" at Coach's Pub And Grill. This weekend, the south side bar and restaurant will celebrate the beloved former Milwaukee mainstay and serve up their tasty tribute burger at a special event.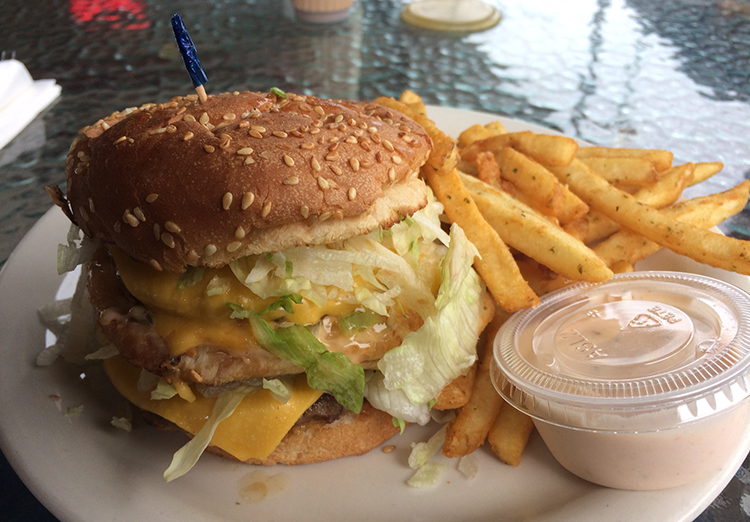 On Saturday, August 24, Coach's will host the inaugural Big Boy Fest. From 11 a.m. until 7 p.m., the bar (located at 5356 S. 13th St.) will put up some tents and invite folks to "reminisce and mingle with other Milwaukee Big Boy fans about your cool experiences and memories of Marc's Big Boy and Big Boy's around the country in years gone by." Of course, Coach's will also serve up its Big Boy Burger, which will be sold for $9 all day long (while supplies last!).
In addition to the burgers and bonding, Big Boy Fest will offer Big Boy trivia, and will allow attendees the chance to spin a prize wheel for Big Boy and Packers prizes. There will also be a Big Boy statue on hand for photo ops. Big Boy might be gone, but it certainly isn't forgotten. Whether you'd like to come by to take a familiar taste of a bygone burger or you'd just like to take about Big Boy with some fellow fans, Coach's Pub And Grill is the place to be this weekend.