Big Boy restaurants opened in California in the 1940s, but they soon became a beloved Wisconsin tradition. The Marcus Corporation opened the first Milwaukee Big Boy (Marc's Big Boy) in 1958. At its height, Marcus operated 70 locations throughout the Midwest. But the passage of time was cruel to the fast-food franchise symbolized by a husky kid in checkered overalls, and the last remaining Milwaukee Big Boy—located at 7926 W. Capitol Dr.—closed in 1995.
And yet, Big Boy's most iconic item—its double-patty, triple-bun cheeseburger covered in lettuce and "secret sauce"—lives on in 21st century Milwaukee. This week, AJ Bombers (1247 N. Water St.; 11340 W. Burleigh St.) will feature its own take on the classic Big Boy burger. South Side sports bar Coach's Pub 'N' Grill (5356 S. 13th St.) boasts its own Big Boy burger 365 days a year. And don't forget McDonald's, which created its signature Big Mac in 1967 as a direct competitor to the Big Boy burger.
And hey, for this week, at least, you can try all three! (The Kil@wat's Big Boy burger will return when the downtown hotel reopens as Saint Kate later this spring.) But how do the burgers stack up? We spent Monday afternoon driving all over town to find out…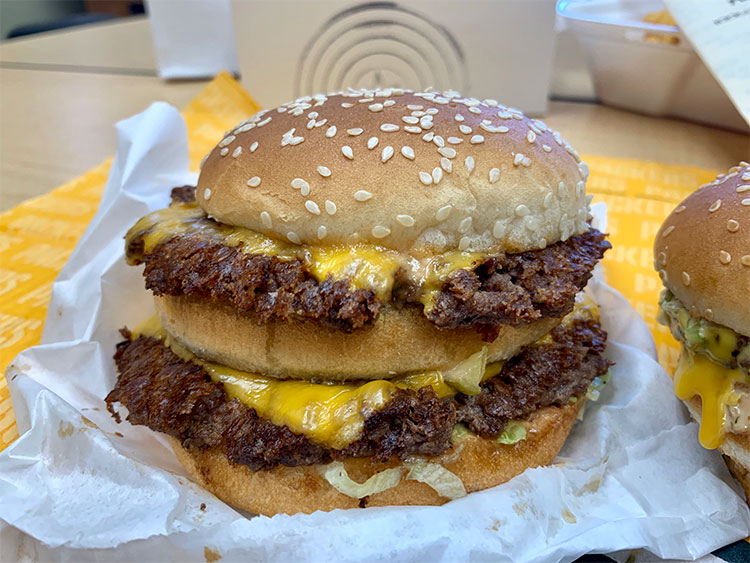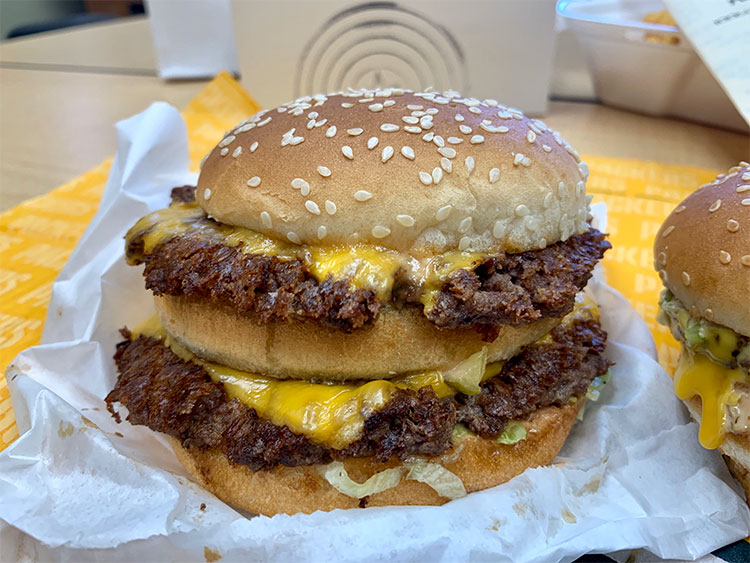 Price: $10
Appearance: This is a fine looking burger, a work of art that towers high into space and practically begs to be held aloft by Big Boy himself. The patties are done to perfection, and the sesame seed bun is fluffy and inviting. Oh hell yes.
Taste: This is a fine tasting burger, too. Per AJ Bombers' usual fare, the patties are absolutely terrific. The lettuce and the secret sauce aren't too overpowering, which is good news for those of us who can't quite handle an uncut Big Boy high. This is a damn good burger. Get it before it disappears April 14!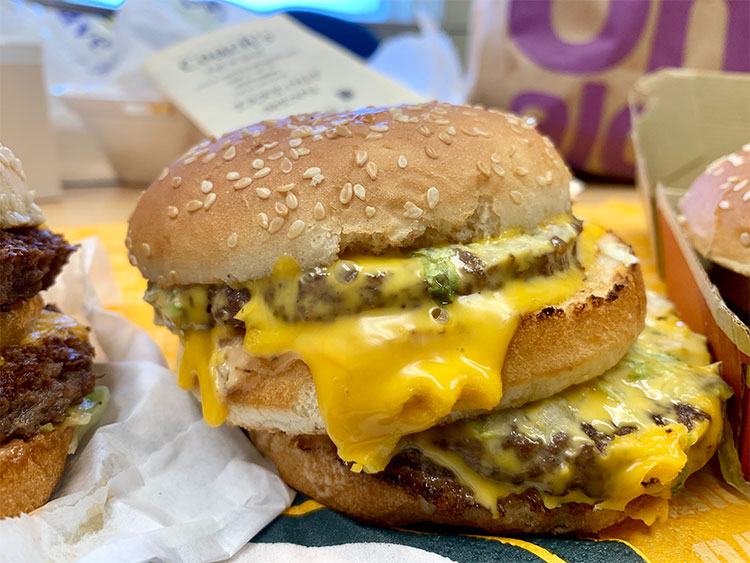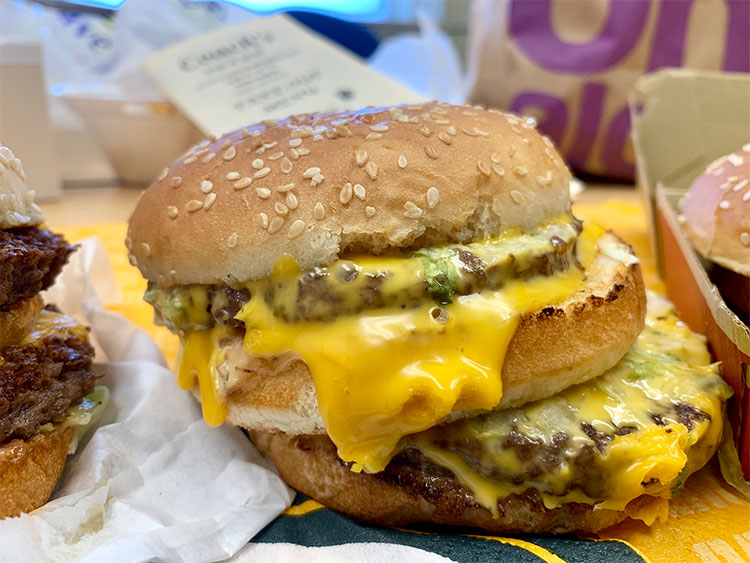 Price: $7.45
Appearance: First of all, let us say that Coach's is our kind of place. The classic no-bullshit South Side sports bar where the dining room is full at noon, where there's a slow cooker of chili in the back, and where the waitress calls you "hon." Second of all, just look at this thing. It's big. It's a mess. It's beautiful. Gah.
Taste: Oh buddy, this one's a winner. Lots of cheese, just the right amount of lettuce and secret sauce, and plenty of mom-and-pop love. The patties are on the medium-rare side of medium, which is nice. (We weren't asked how we wanted our burger done, as Coach's doesn't seem like the kind of place that asks that sort of thing.)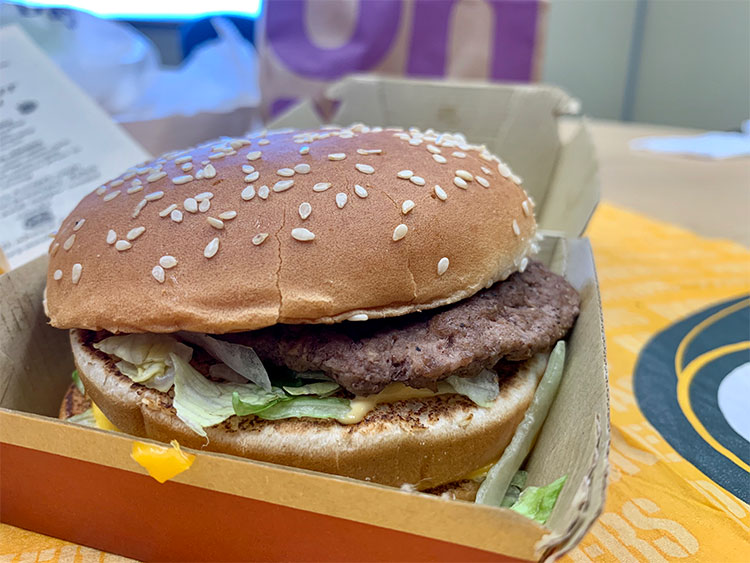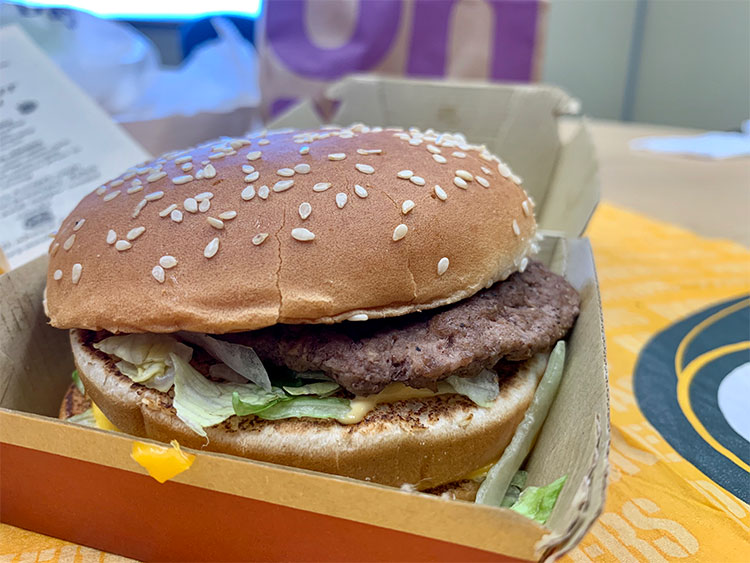 Price: $4.39
Appearance: Nothing says "Driving home at 1:30 a.m. and, well, I guess I'm hungry" quite like a McDonald's Big Mac. The meat (?) is pretty sad, the lettuce is on its way out, and the whole thing is kind of smooshed together. If Ray Kroc and/or Mayor McCheese were alive today, this kind of abomination would never stand.
Taste: Have we ever told you the story of how we once ate a Big Mac and we almost had a heart attack? Yeah, ask us about that one. Anyway, this Big Boy knockoff tastes like, well, a Big Mac. It's not the worst. It's certainly not the best. It's serviceable. It's McDonald's.
As for the secret sauce, we still have a bottle of it we got from that guy who has eaten 30 gazillion Big Macs. It's no longer on eBay, but we're willing to entertain any offer.