Last month, we took a boat all the way to Michigan to eat at a Big Boy restaurant. As we'd assumed would be the case with a beloved burger chain that tragically left Wisconsin during our youth, we loved it. In the weeks that followed, we hankered for another bite of the Classic Big Boy we were just reminded we missed so dearly. Since we couldn't justify taking another cross-state burger run so soon, we figured we'd do the next best thing to satisfy our Big Boy craving.
Since metro Milwaukee was once an area that had such a strong connection to the franchise, a handful of local bars and restaurants have kept the spirit of Big Boy alive by offering their own take on the chain's classic burger. Yes, if you look in the right bars, restaurants, and suburban movie theaters, you can find a familiar combination of beef, buns, toppings, and secret sauce that's at least somewhat reminiscent of the Classic Big Boy you knew and love. In some cases, these new takes are even better than the original.
If a trip to Michigan isn't in your future, consider letting one of the Big Boy impostors hold you over for the time being.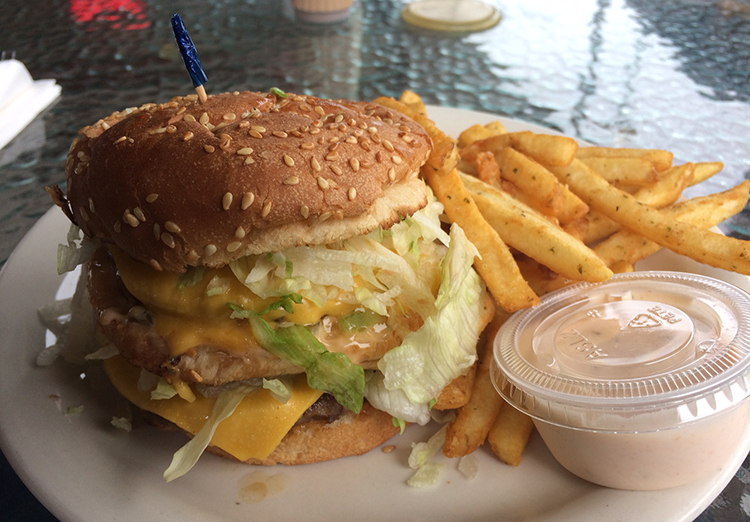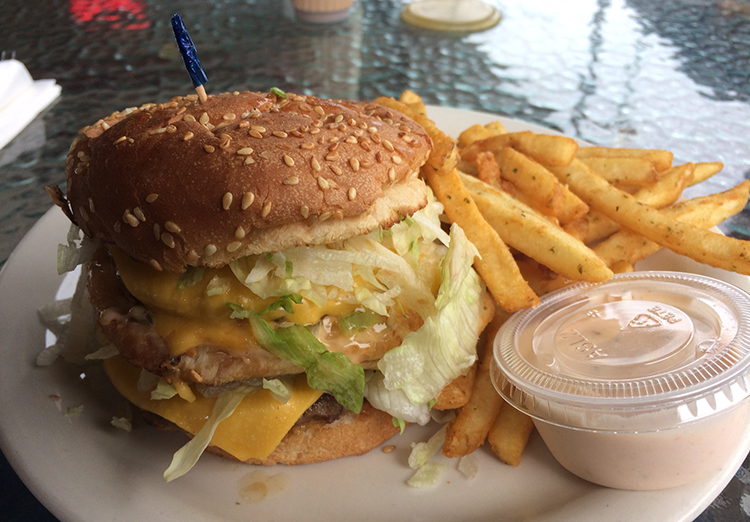 Coach's Big Boy Burger
Where: Coach's Pub And Grill (5356 S. 13th St.)
Price: $7.50, includes choice of one side dish
Way out on 13th Street near Oak Creek is a sports bar that's also home to what might be the most accurate portrayal of a Classic Big Boy that we've seen in Milwaukee since, well, Marc's left in the mid-'90s. In fact, Coach's Pub And Grill shows up on a Google search for Big Boy locations. Much of the south side sports bar's menu offers expected fare like burgers, sandwiches, and wings. However, there's also a Coach's Big Boy Burger that would be a brazen burger to offer if it wasn't so tasty and so close to the original.
A mere $7.50 gets you two thin beef patties between a sesame seed tri-bun that's also stuffed with shredded lettuce, pickles, two slices of melted American cheese, and "special sauce." The solid knockoff also comes with a side. Not to mess with the original, but after eating them at Coach's, maybe Big Boy should think about adding sour cream and chive fries to its menu.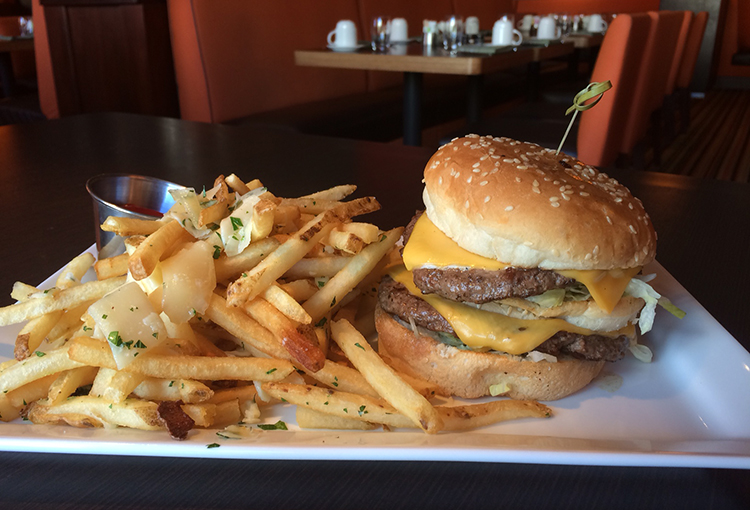 Classic Big Boy
Where: [email protected] in InterContinental Milwaukee (139 E. Kilbourn Ave.)
Price: $12, includes fries or $2 up-charge for truffle fries

It makes sense that [email protected] (a Marcus-owned hotel restaurant) would reprise a staple at Marc's locations that were once spread liberally throughout the state. Here, tourists and downtown diners alike can enjoy an elevated take on the Classic Big Boy in a swanky setting. Though the space is more posh than any Big Boy we've ever been in, it was a great place to have a burger while looking out on the hustle and bustle of downtown.
As for the burger…it's wonderful. The appearance and ingredients are the same as the original, but it's of a far higher quality. The thin patties were grilled to a perfect medium temperature. The bread was fresh and soft. Also, we had the opportunity to upgrade to truffle fries for just $2 more. Tip: When the opportunity presents itself, always upgrade to truffle fries. It's between this burger and one other for the best Big Boy imposter we had.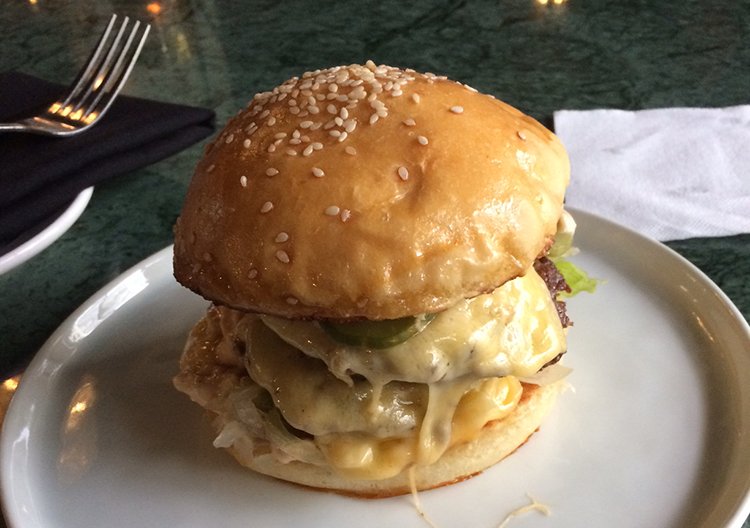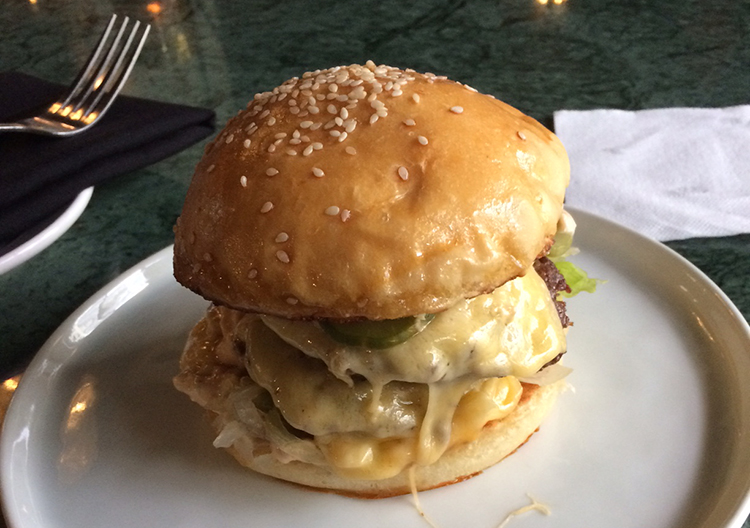 Grande Royale With Cheese
Where: Fauntleroy (316 N. Milwaukee St.)
Price: $8, burger only.
Here's the other candidate for best Big Boy tribute. Last week, Fauntleroy launched a new happy hour menu. The crown jewel of the new Third Ward restaurant's small batch of offerings (only available Tuesday to Friday from 4-6 p.m.) is the Grande Royale With Cheese. Confused? Buckle up. The name of this saucy double cheeseburger is a nod to the McDonald's Big Mac, which (as everyone should know by now) is the fast food behemoth's name for the burger they totally stole from Big Boy.
History lesson aside, the Grande Royale is incredible. Fresh and delicious beef and cheese are flanked by lettuce, onions, and crunchy house-made pickles. All of that is slathered in rich and creamy special sauce and crammed between two pieces of fresh-baked sesame seed bun. We'll forgive the missing middle bun because it's just so damn good.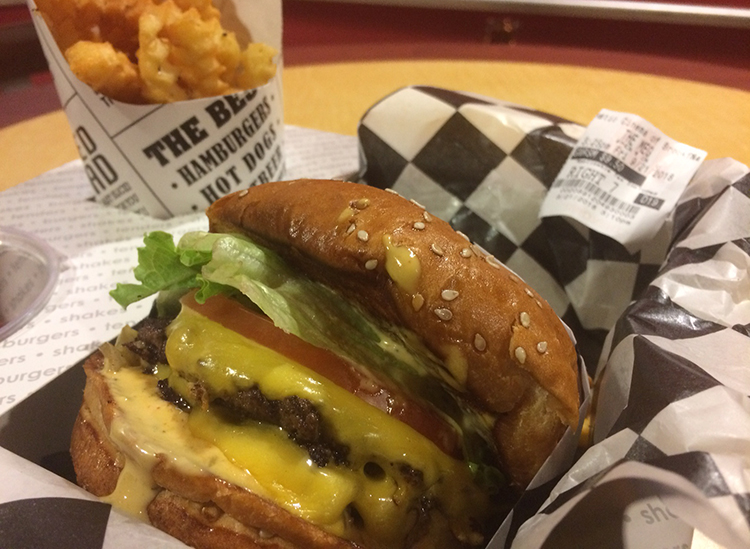 Reel Stack
Where: Reel Sizzle at Majestic Cinema Of Brookfield (770 N. Springdale Rd., Waukesha)
Price: $11, includes fries. Requires movie purchase for entry.
Another Marcus Corporation acknowledgement of the Marc's Big Boy past comes in the form of the Reel Stack. The burger is offered at select Marcus Theater locations, including Majestic Cinema Of Brookfield. More specifically, this take on the Classic Big Boy can only be obtained at the Reel Sizzle stand, which is inside the theater (far beyond the ticketing area).
The burger itself is above average as movie concessions go, but admittedly kind of middling as a burger overall. Moreover, with grilled onions, tomato slices, and full pieces of lettuce incorporated, the Reel Stack is a pretty significant deviation from the burger it's supposed to honor. Along with a side of seasoned fries, the $11 price tag isn't all that bad…until you take into account that you also have to buy a movie ticket to even be able to order the burger. Still, if you're looking for something to enjoy before The Meg or some shit, there are far worse options out there.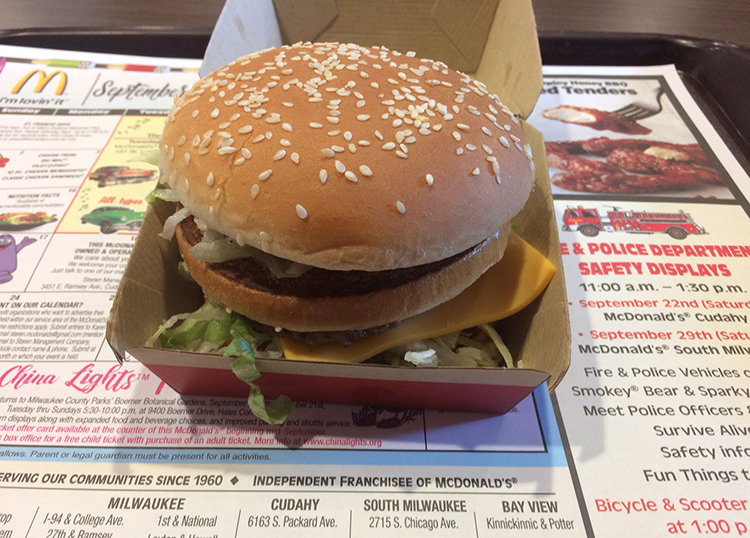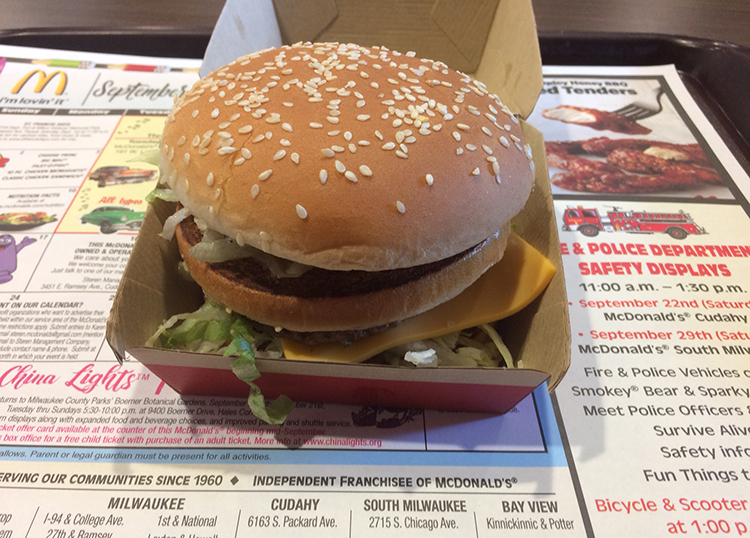 Big Mac
Where: McDonald's (everywhere)
Price: $4.29, sandwich only
Once again, McDonald's stole the Big Mac from Big Boy. And it's not even as good as everyone says it is. If you're having a Big Boy emergency and you need a poorly-made wannabe version of a burger you miss, we suppose this could work in a pinch.