Caleb Westphal hasn't missed a Friday night fish fry since 2013. Follow along with his never-ending adventures here.
Fueled by the popularity of craft beer, the number of breweries in the United States has more than doubled in the past five years. There are now over 6,000 breweries in the United States, mostly microbreweries and brewpubs. Things didn't always look so promising. In the late 1970s, there were less than 100 breweries in the country, the lowest number there had been since beer brewing had been illegal in the 1930s. While it may not have appeared to be the most auspicious time to open a beer bar, a few forward-looking people in West Allis decided to go for it. They called their bar Benno's (7413 W. Greenfield Ave.; 414-453-9094).
With 12 taps flowing, Benno's opened on the corner of 73rd Street and National Avenue the same month Ronald Reagan defeated Jimmy Carter. They moved to their current location, on Greenfield Avenue just west of 74th Street, in 1989, and soon expanded to 30 beer taps. That number has now grown to 40. They also serve a Friday night fish fry.
Alone, on what happened to be National Drink Beer Day, I made my way into Benno's. I saw a spot at the bar, but forced myself in the direction of the dining room instead, and requested a table. There was one small table left.
Benno's is a mix of townie bar, refined beer bar, and cozy sit-down restaurant. A partly open concept between the bar and the adjacent dining room allows jubilant beer burbling to mix with dinner conversation. Besides a few newer televisions and a framed collection of keg collars, there isn't much in the dining room to indicate it's not the 1980s. A few vintage photographs—including one of County Stadium, a sign for Trek bicycles, and an old projector screen—hang on the wooden walls. To the room's north, near the front of the building, is a more secluded, smaller dining room that could be closed off if its accordion door was utilized. South of the dining room is a small room with a pinball and claw machine.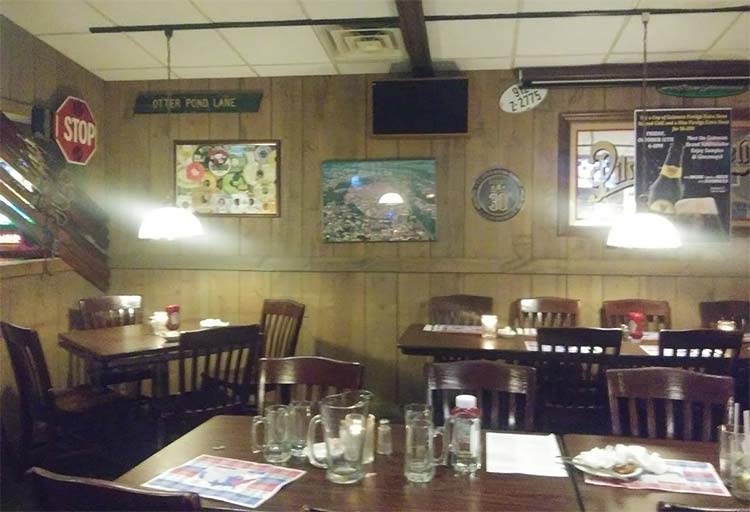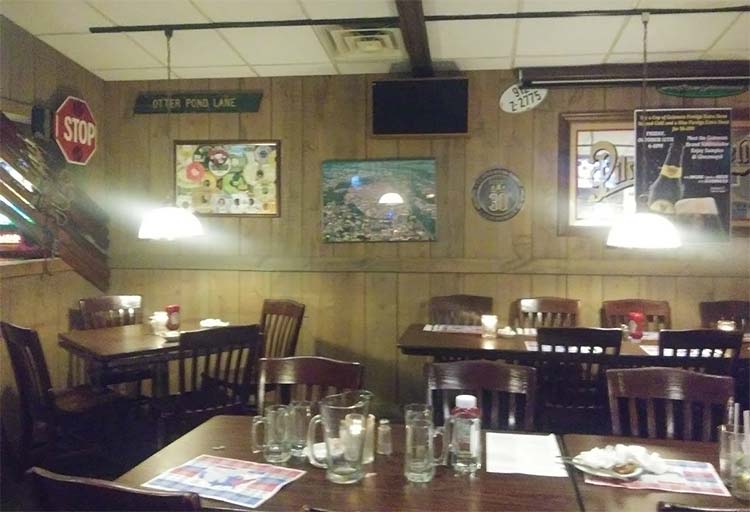 Last week I pointed out that I received my Old Fashioned in a pint glass. As if to play a joke on me, this week my Old Fashioned came in a glass that was a little shorter, but still wasn't a lowball Old Fashioned glass. Mildly muddled, the drink was pretty standard.
Although there is no all-you-can-eat fish fry option at Benno's, there are plenty of choices, and they are reasonably priced for what you get. The following are available: beer battered Alaskan cod or baked Alaskan cod with almonds ($8.99 for 3 piece/ $11.79 for 5 piece), baked garlic romano cod ($10.29 for 3 piece/ $12.99 for 5 piece), breaded Great Lakes perch ($10.99 for 4 piece/ $14.99 for 6 piece), baked cajun catfish ($9.99/$13.99), and southern fried catfish ($12.99). Shrimp and salmon round out the Friday seafood options, and clam chowder ($3.29/$5.79) can also be purchased. Fish frys come with a choice of fresh cut french fries, baked potato, wild rice, homemade potato pancakes, homemade pasta, or homemade potato salad. I went with the five piece beer battered cod, pancakes, and chowder.
Whereas I almost always come across a common variety of New England clam chowder, the chowder at Benno's deviated from the norm and was quite original. It seemed to have the same core ingredients as New England chowder, but was much more stew-like, and had a bold flavor—a trifecta of sweet, salty, and spicy. When I ordered it I was told it was almost gone, so I may have gotten the end of the batch, which could have impacted the taste and texture.
Most of the fish fry was homemade, and it looked the part. The five piece ended up being more like a seven piece, and was made up of medium- to small-sized cod loins. The fish was beer battered to a golden tone, not being too soft or too crisp. The batter was mildly flavored and the loins were of average to a little above average quality. The homemade tartar was relish-heavy and great for loin dipping.
The potato pancakes were very soft and almost a little bland, but had some character in their appearance. The coleslaw was crunchy and extra creamy. As it wasn't in a container, its juice would have run into the fish and pancakes if it wasn't for the plate's small dividers, which held everything in place. Finally, there was nothing remarkable about the rye bread.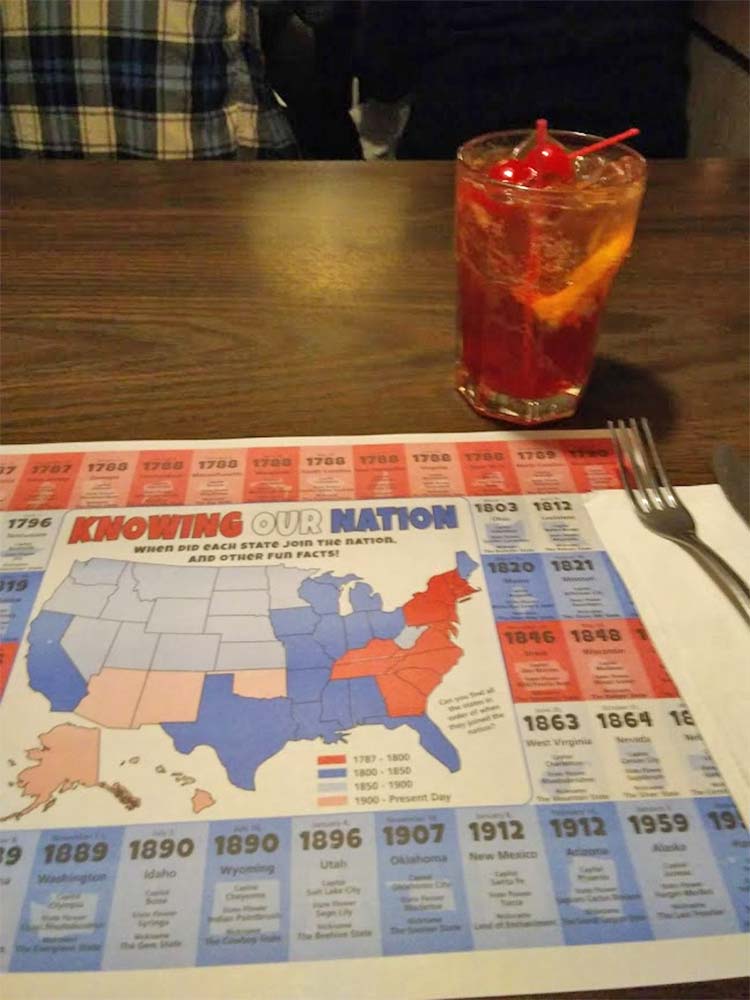 My usual ritual is to have an Old Fashioned before my meal, and a lighter beer, such as a pilsner, with my fish. I would be remiss not to mention just how hard it was for me to order a beer, and that it took me until I was about halfway done with my fish fry in order to get one, even though I had finished my Old Fashioned before my fish had arrived. I mention this in part because I find it pretty ironic, and almost comical, being that I was at a bar that specialized in beer and it was National Drink Beer Day. I'm not going to get into specifics, but I eventually did get a 3 Floyds Gorch Fock.
I thought maybe the wait had been some sort of fluke, but then it took about 10 minutes after my plate had been cleared to receive my bill, at a time when the dining area was no longer that full. The issue seemed to come down to that neither I nor the three people who had served me during my meal knew who my official server was.
Besides these lapses in service, which may not be representative of the norm, my time at Benno's was well enjoyed. The fish fry had character, was filling, and was reasonably priced, while the environment was cozy and nostalgic. I wouldn't mind going back and spending a longer amount of time there, likely while having a beer flight.
Takeaways: they were into craft beer before you were into craft beer; 40 beers on tap, and you can order a BFF, which is a beer flight with all of them; unique chowder; solid homemade fish fry; the kids menu also has a fish fry; the mayor of West Allis goes here sometimes; they have patriotic and informative placemats.