After years of anticipation and numerous delays, 3rd Street Market Hall (275 W. Wisconsin Ave.) is open! Is there still a lot of work to be done on the downtown food hall? Yep! Is it open anyway? Yep!
3rd Street Market Hall is located on the first floor of The Avenue—a.k.a. the old Shops of Grand Avenue. A host of vendors share the communal food space. The vendors open now include Dairyland (frozen custard and burgers), Mid-Way Bakery (sweets, soups, sandwiches), Hot Dish Pantry (comfort foods), Amano Pan (sourdough bread, pizza), and Strega (pasta). Milwaukee apparel company Brew City Brand, as well as a full bar, are also open. A complete list of vendors present and future can be found HERE. Oh, and there's indoor bags, indoor shuffleboard, a full Topgolf Swing Suite, and a selfie museum, too.
Here's what the rest of January looks like for 3rd Street: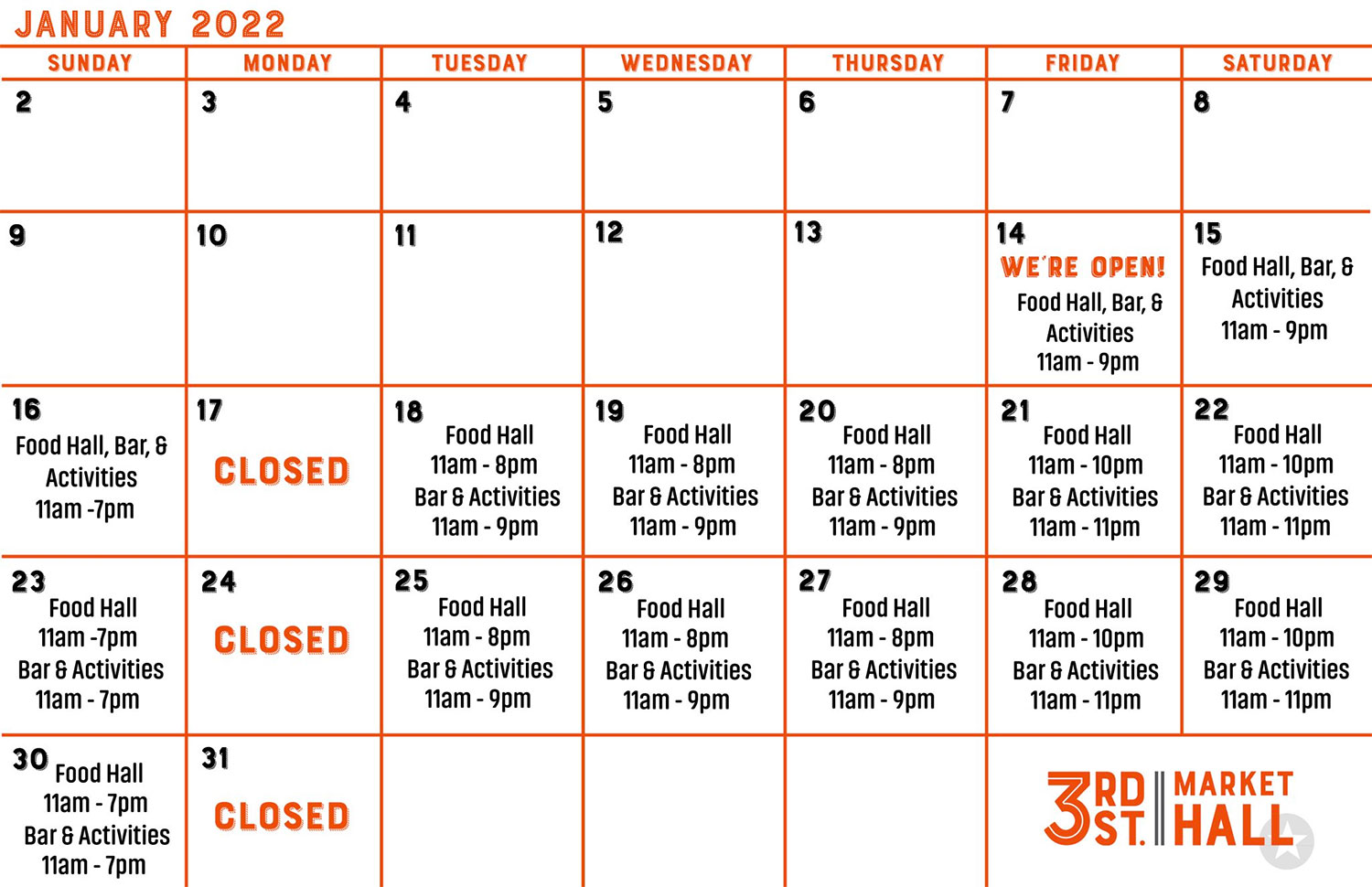 And here are 23 pictures of the new food hall, topped off by one picture of the excellent burger I got from Dairyland:
Exclusive articles, podcasts, and more. Support Milwaukee Record on Patreon.
---
RELATED ARTICLES
• 3rd Street Market Hall will open (finally!) January 14
• Christian Yelich and Randall Cobb invest in 3rd Street Market Hall
• Shops of Grand Avenue will become "The Avenue," feature fancy food hall and more
• The ghost of Grand Avenue (again)
• Iconic "Bear on a Tightrope" returning home to The Avenue
• Malled by bears: A review of the Leonard Bearstein Symphony Orchestra at the Shops of Grand Avenue