Summer in Milwaukee is the best. Join Milwaukee Record and Miller High Life July 22-29 as we search the city and beyond for the Spirit Of Summer.
"The drive-in will never die."
Those are the words of Joe Bob Briggs—former host of TNT's MonsterVision, current host of Shudder's excellent The Last Drive-In, and America's foremost (and perhaps only) drive-in movie critic. Roughly 4,000 drive-in movie theaters dotted the United States during the 1950s and early '60s; in 2014, that number was down to 348. And yet Briggs' words still hold true: there's something special, something primal, and something un-killable about sitting in your car and watching a movie outdoors.
In Wisconsin, the champion of the still-standing drive-ins is the Highway 18 Outdoor Theatre (W6423 US-18; 920-674-6700). Located two miles west of Jefferson on the corner of highways 18 and 89, it's a no-stress hour drive from downtown Milwaukee, and a zippy 45 minutes from downtown Madison. Like all remaining drive-ins, it's magically unstuck in time. And like all off-the-beaten-path summertime destinations (we're looking at you, Little Amerricka), it's in the middle of nowhere and next to a cornfield.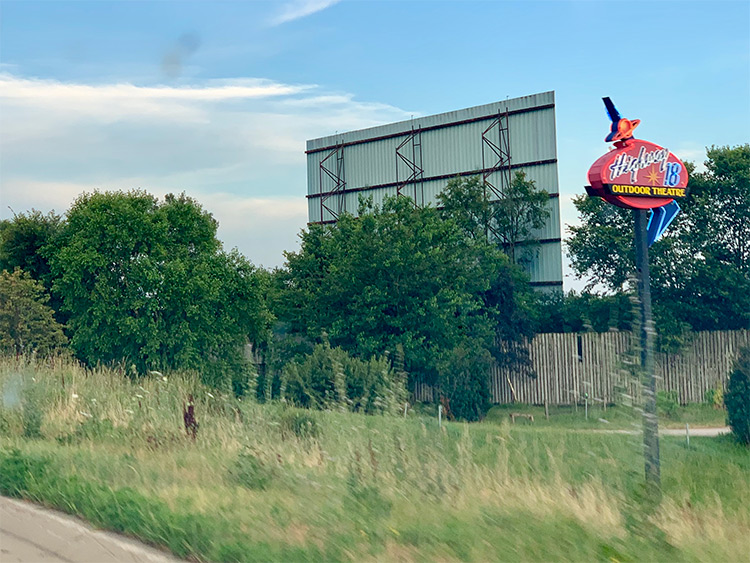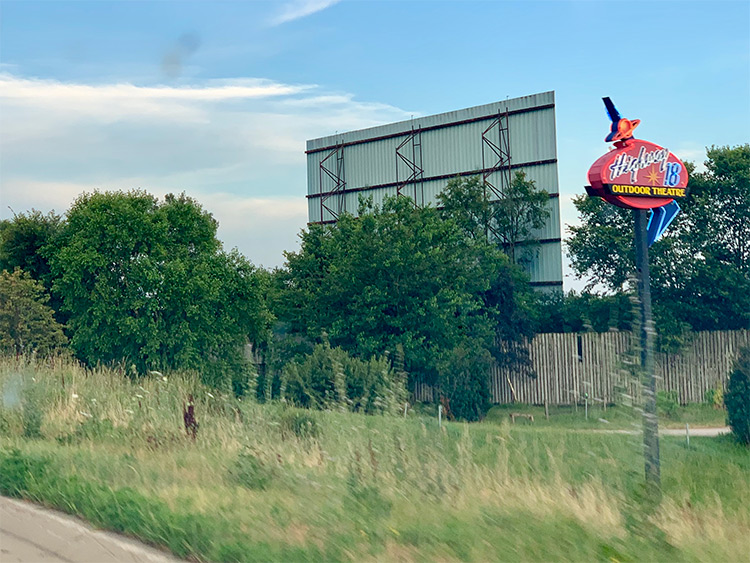 Local theater entrepreneur Walter Baier opened Highway 18 in 1953. Following the drive-in decline of the '70s and '80s, Lee Burgess purchased and restored it in 1999. Burgess still owns the theater today, and his work is still on display: a towering 90-foot metal screen (two previous screens were damaged by tornados and heavy winds), hundreds of classic speakers attached to hundreds of speaker poles (Highway 18 can hold more than 500 cars), a digital projector that was installed in 2011, and a feeling that all is right with the world.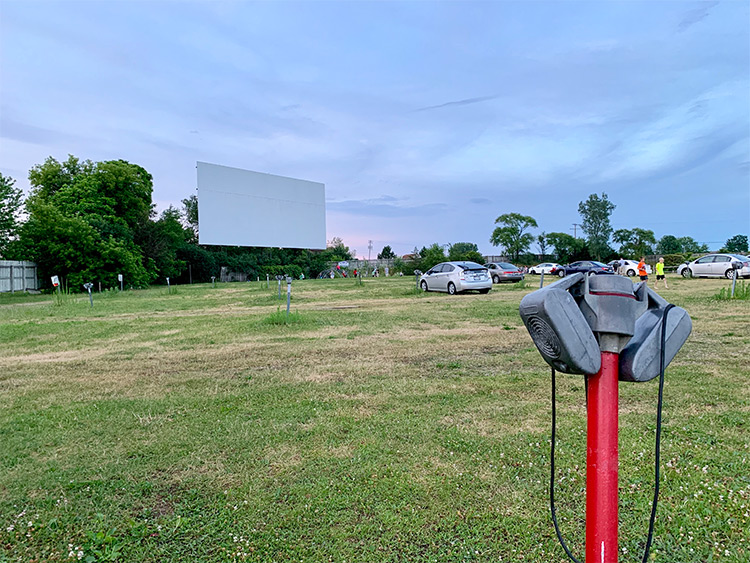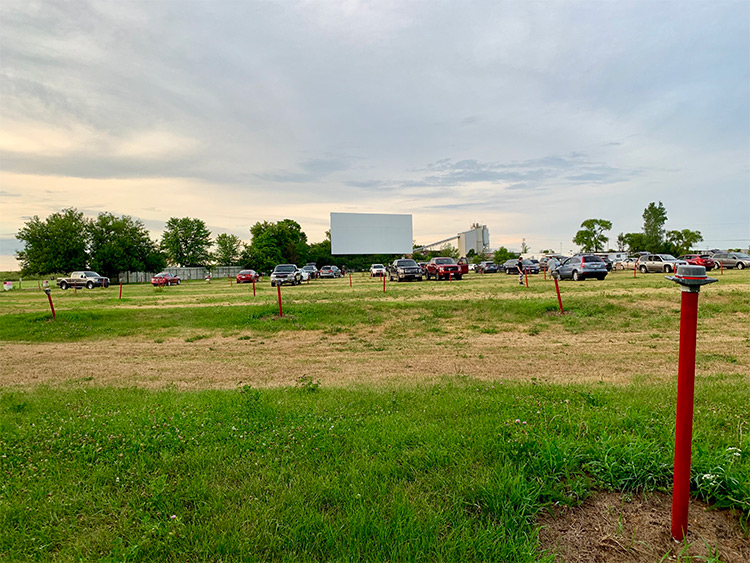 So here's the deal: Highway 18 is open from late April/early May through September. From Memorial Day through mid-August, it's open seven nights a week. In spring and late summer, it's open on weekends only. It shows a double feature each night—typically a first-run family-friendly film followed by a first-run "adult" film. (Check the website for details.) Tickets are $10 for adults, and $6 for kids 5 and under. (Highway 18 notes that while seniors 65-99 will have to fork over $8, seniors 100 years or older get in free. Nice!) The movies begin at dusk. Want to actually hear the movies? Grab a speaker from a pole, or tune your radio to 93.1 FM.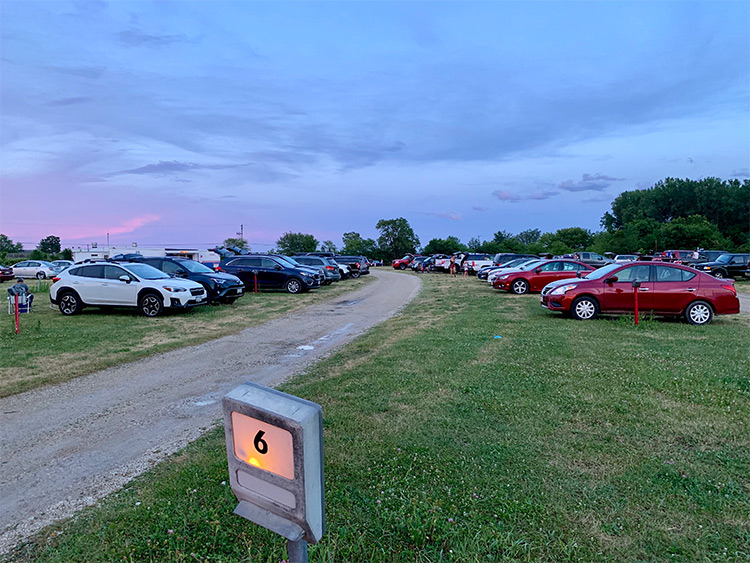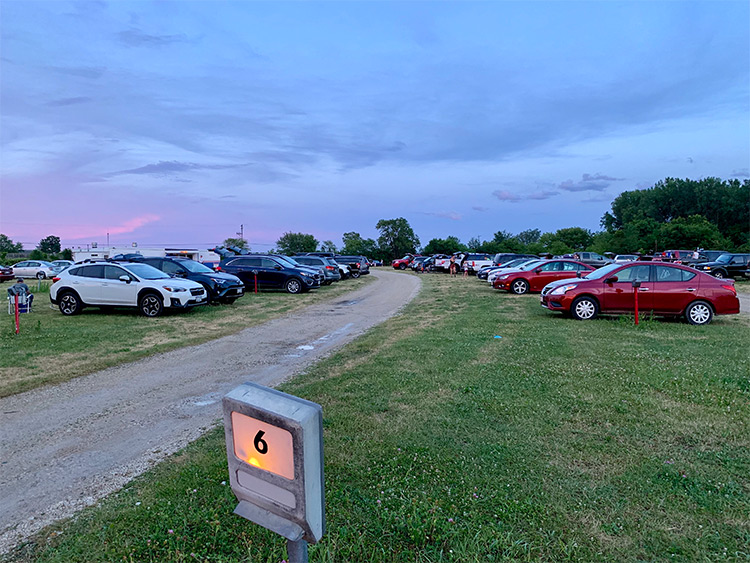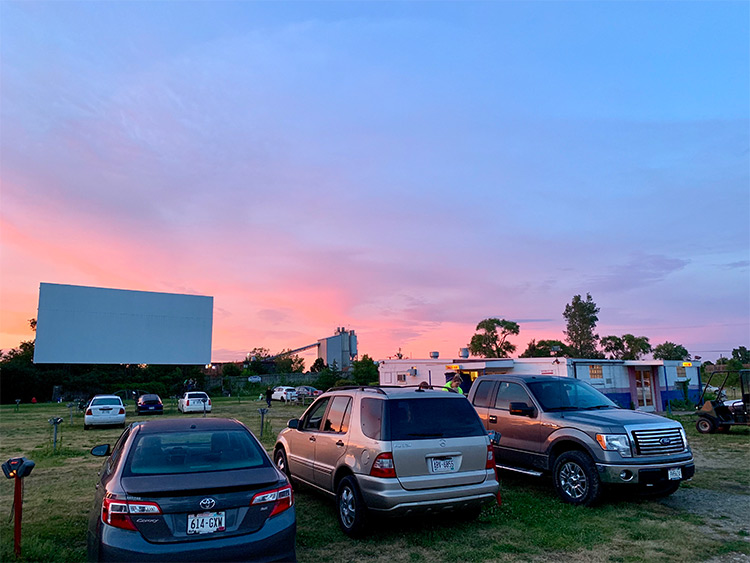 The movies, however, are perhaps the least interesting thing about Highway 18. It's the outdoor theater's slightly overgrown ambiance, its slightly overgrown grass lot, and its slightly dinged-up (but fully stocked) concession stand that really shine. Adults smoke on lawn chairs or in the backs of their pickup trucks while kids horse around on old-school playground equipment directly under the screen. Frazzled teenage employees serve hot buttered popcorn and licorice ropes to frazzled families. (Sorry folks, no carry-ins.) Most people park their vehicles in optimal spots near the front and the middle, but there are a few who park in the back—the way back. The mind reels. It's pure magic.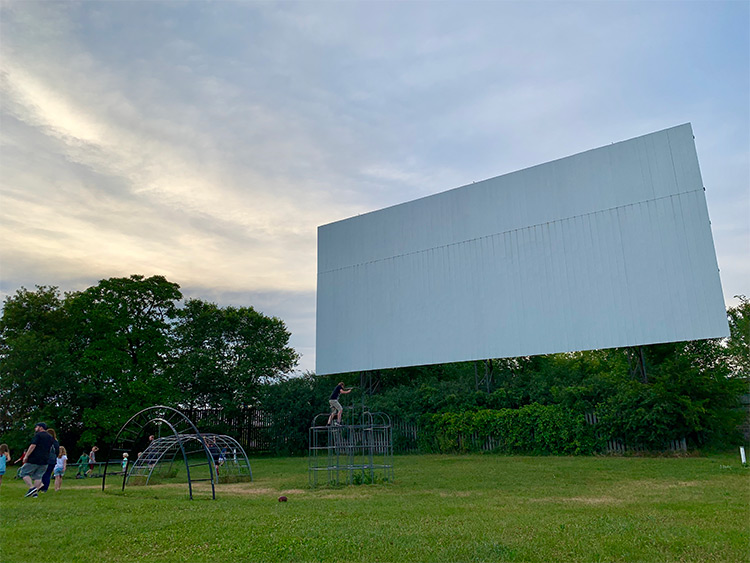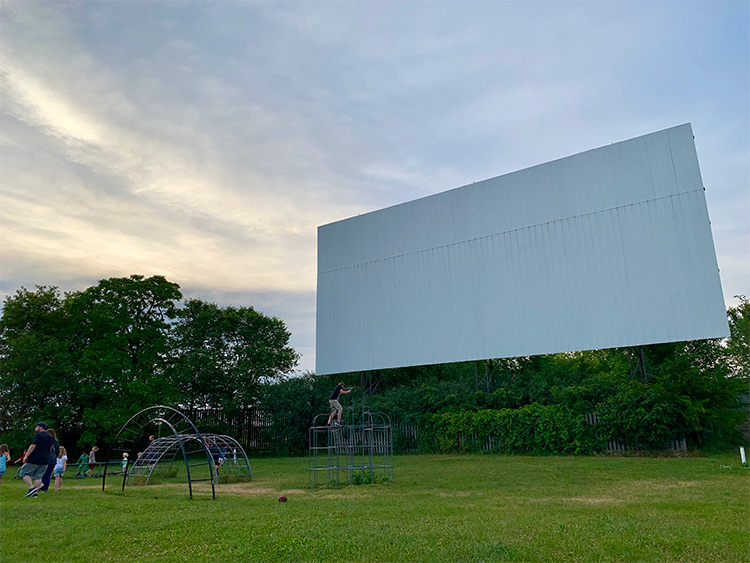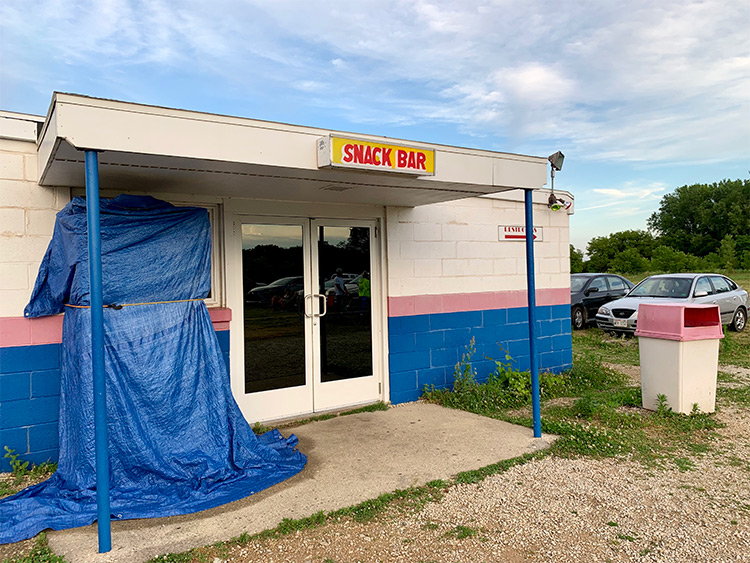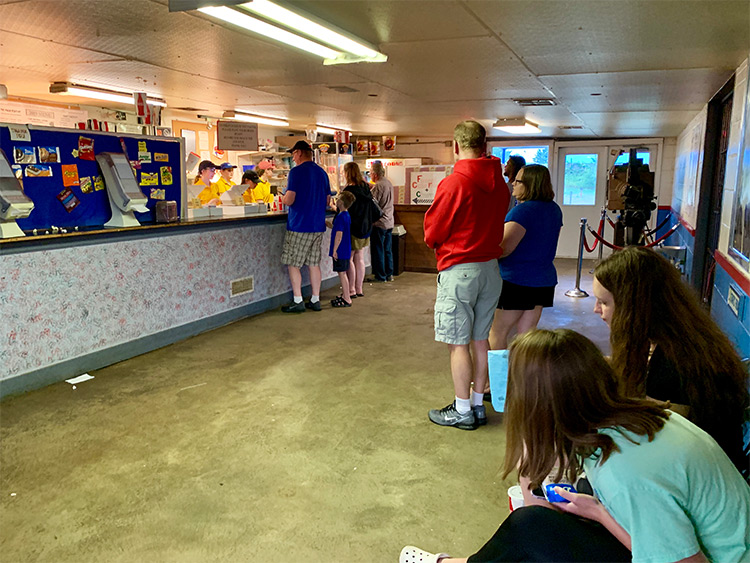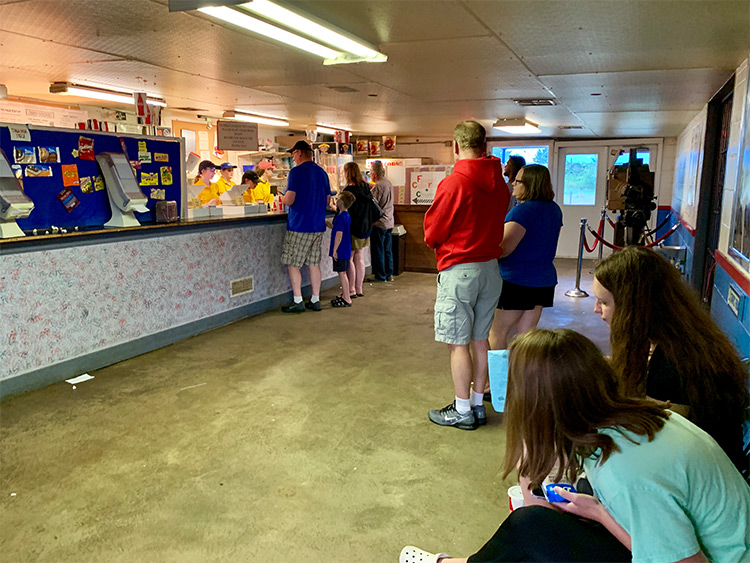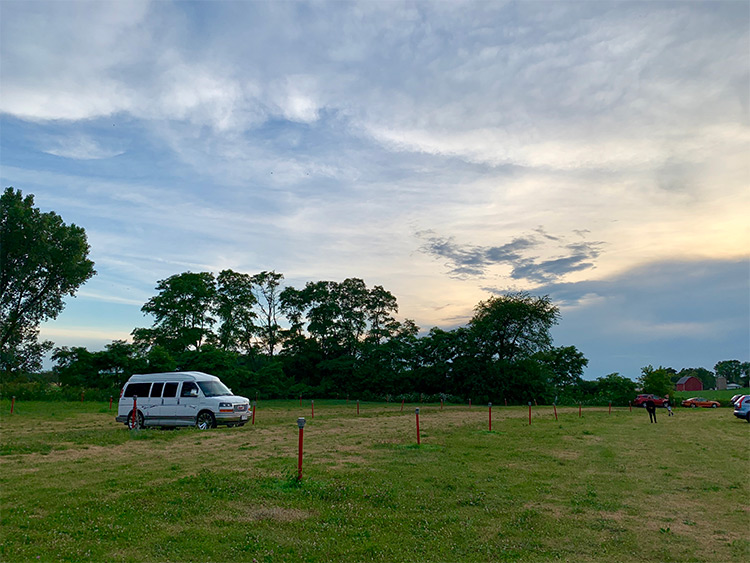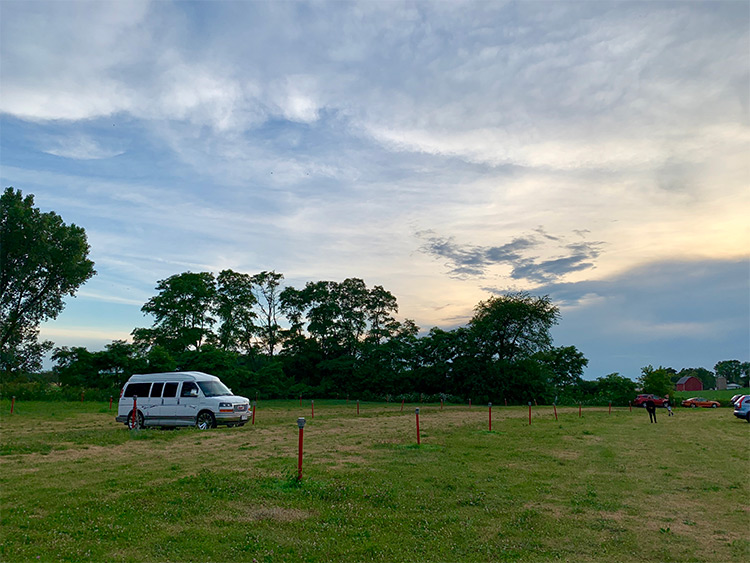 Not that Highway 18 is bereft of modern amenities. Walk behind the screen and up a wooden staircase to find the open-on-weekends-only Highway 18 Outdoor Annex. There, you can order some terrific food from the grill (hamburgers, chicken sandwiches, pizza, fries, onion rings, cheese curds, etc.) and some boozy drinks from the bar. The Annex also boasts an oldies-stuffed jukebox, some vintage arcade games, and a spiffy outdoor patio. Enjoy a burger and beer while gazing at the back of the screen!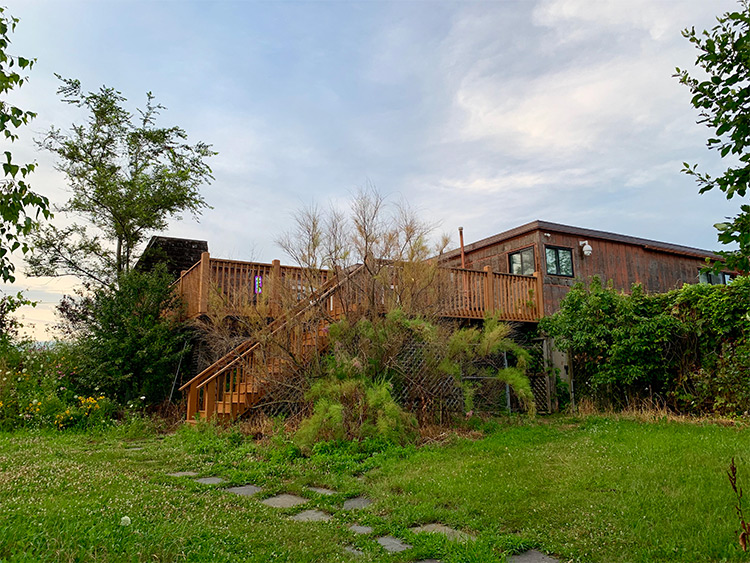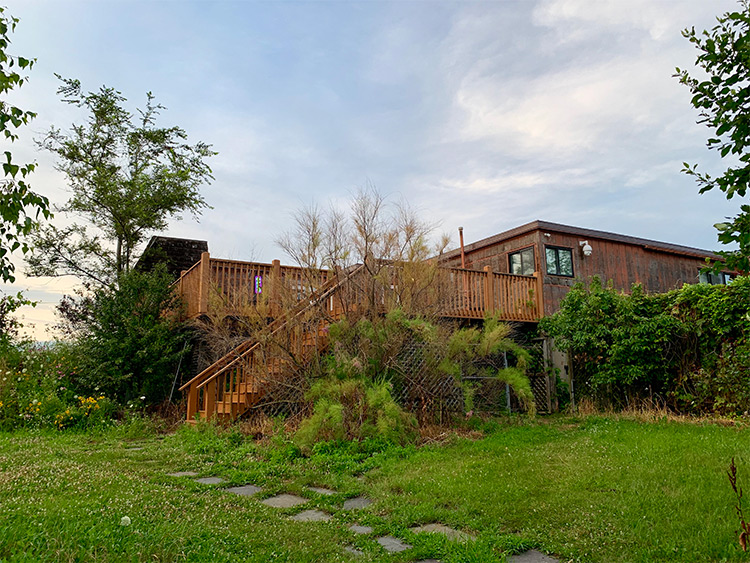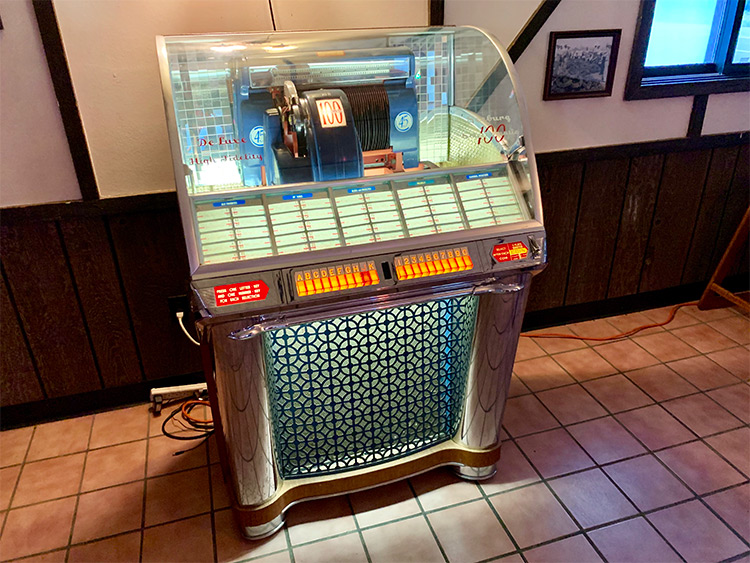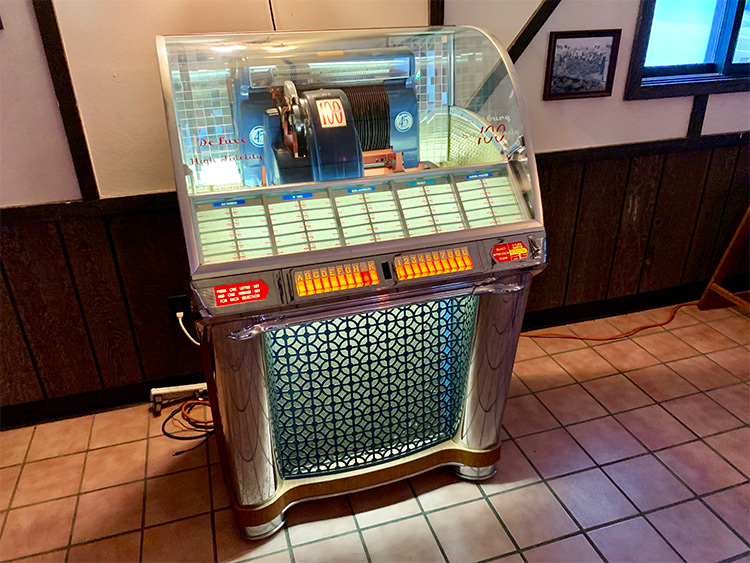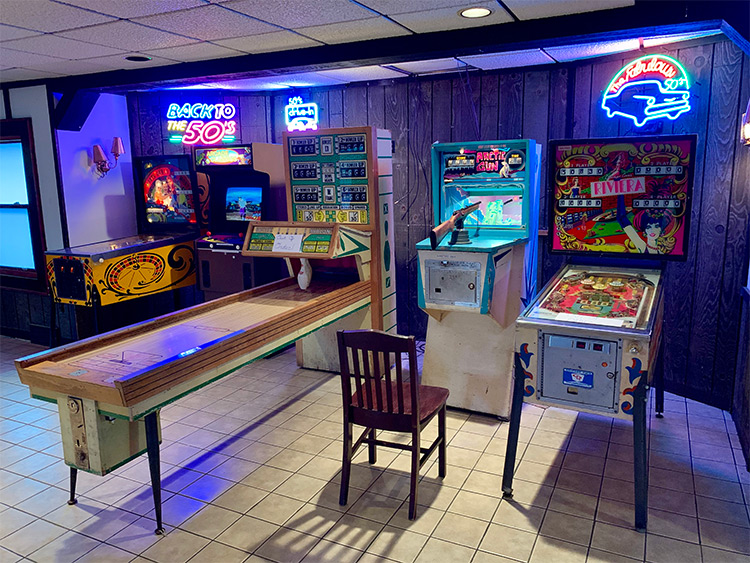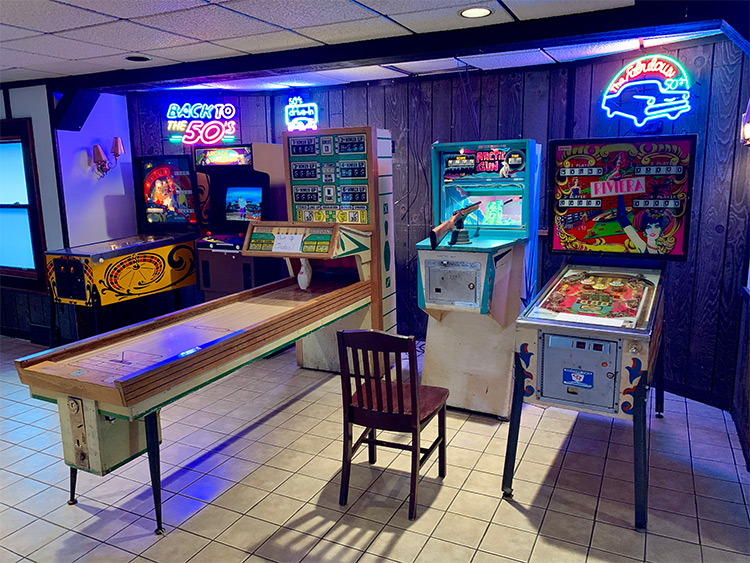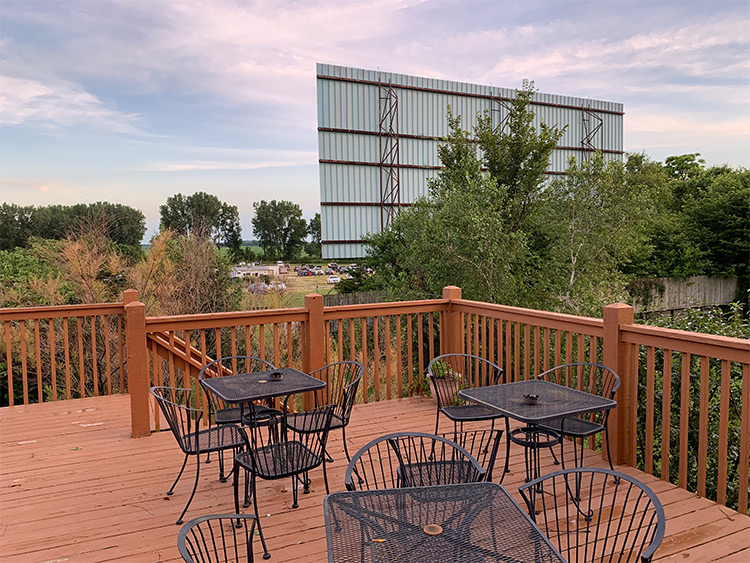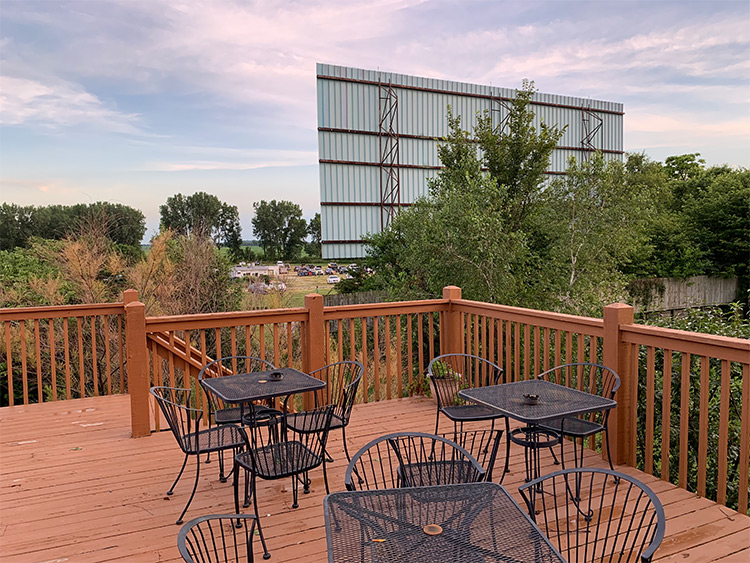 It all adds up to an experience that's completely unique and unabashedly real. While there's a smattering of '50s nostalgia throughout—music from the era pipes through the speakers before the films, and you better believe you'll see those dancing hot dog concession ads—Highway 18 feels refreshingly genuine. This is not a novelty drive-in or a "boutique" drive-in. It's not self-consciously "retro." It's not like those city and suburban bars that claim to be "Northwoods-inspired." It's a drive-in, run by someone who loves drive-ins, and patronized by people who love drive-ins. It is, in a word, authentic.
"Drive-ins are a disappearing part of Americana. We're kind of a dying breed," Burgess told CBS 58 in 2018. "We're independents. We're the last of the independent movie theater owners. We're a spirited group, but we're hanging in there."
Check out Highway 18 Outdoor Theatre to make sure Burgess and his spirited group continue to hang in there. Check it out to make sure the drive-in never dies.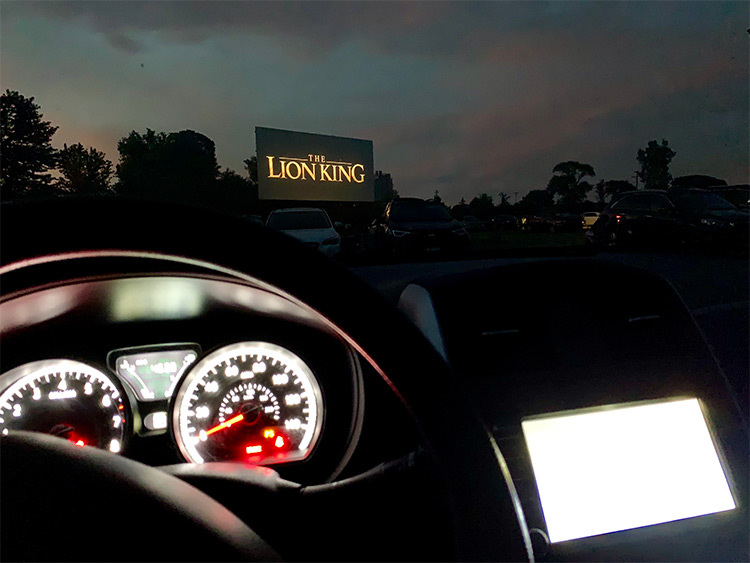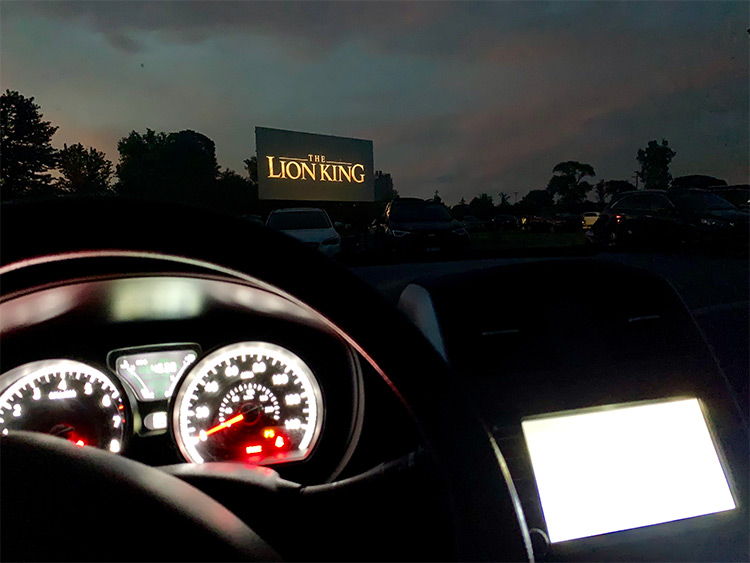 Oh, and we wouldn't be doing our jobs if we didn't include this: