It's a case only a famous, forever reimagined and rebooted teen detective could solve: Why did Milwaukee bar and fish fry staple Steny's Tavern & Grill make an appearance on Wednesday night's episode of the CW's Nancy Drew series?
Yep, there it is, three minutes into season 2 episode "The Reunion Of Lost Souls." Steny's! On the corner of 2nd and National! Except there's some Photoshopped signage (Party! Live Music! Battle of the Bands!) and Steny's is now "The Rusty Hull Bar." Also, Nancy Drew takes place in Maine.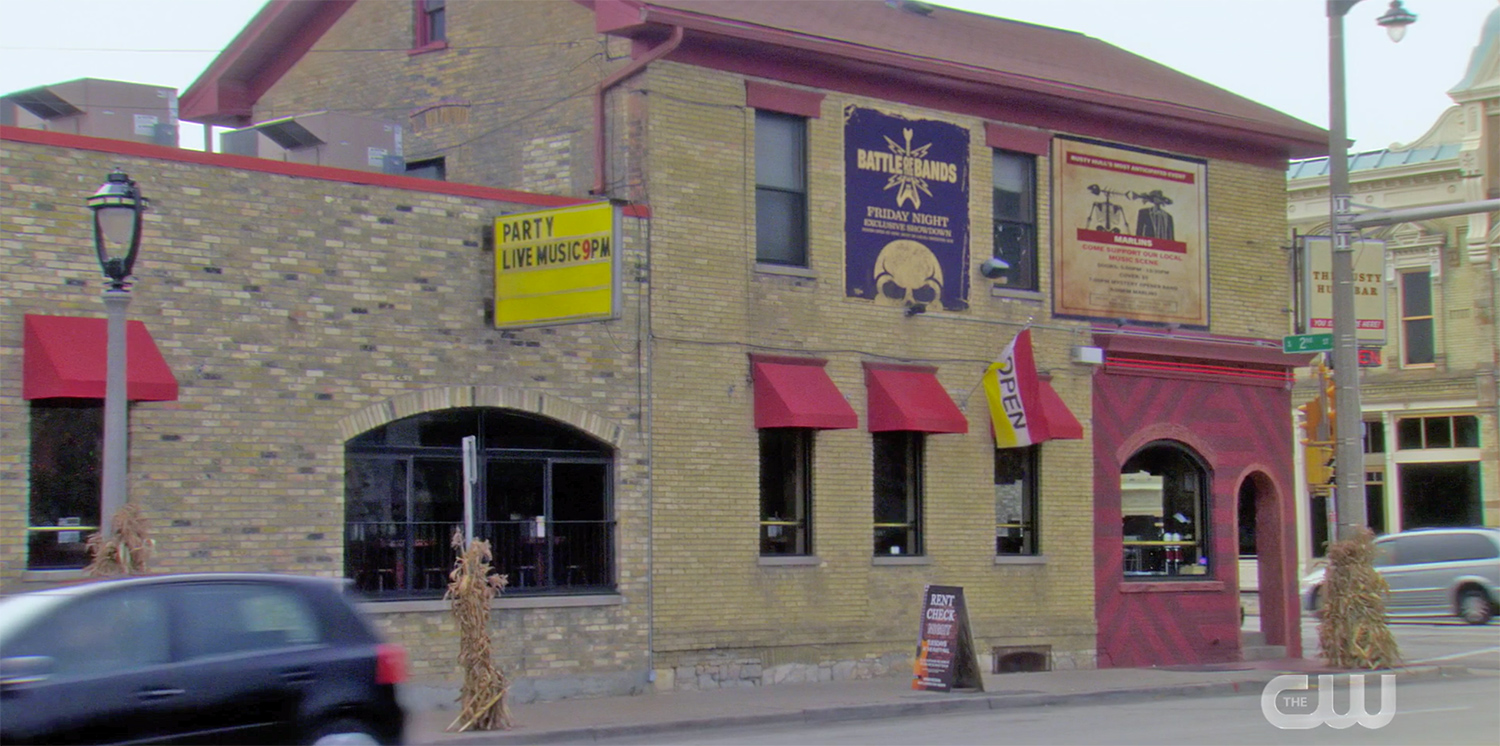 And here's the inside of The Rusty Hull Bar, which is obviously not Steny's but it kiiiiiiiind of looks like the inside of Steny's? (Yeah, not really, but work with us here.)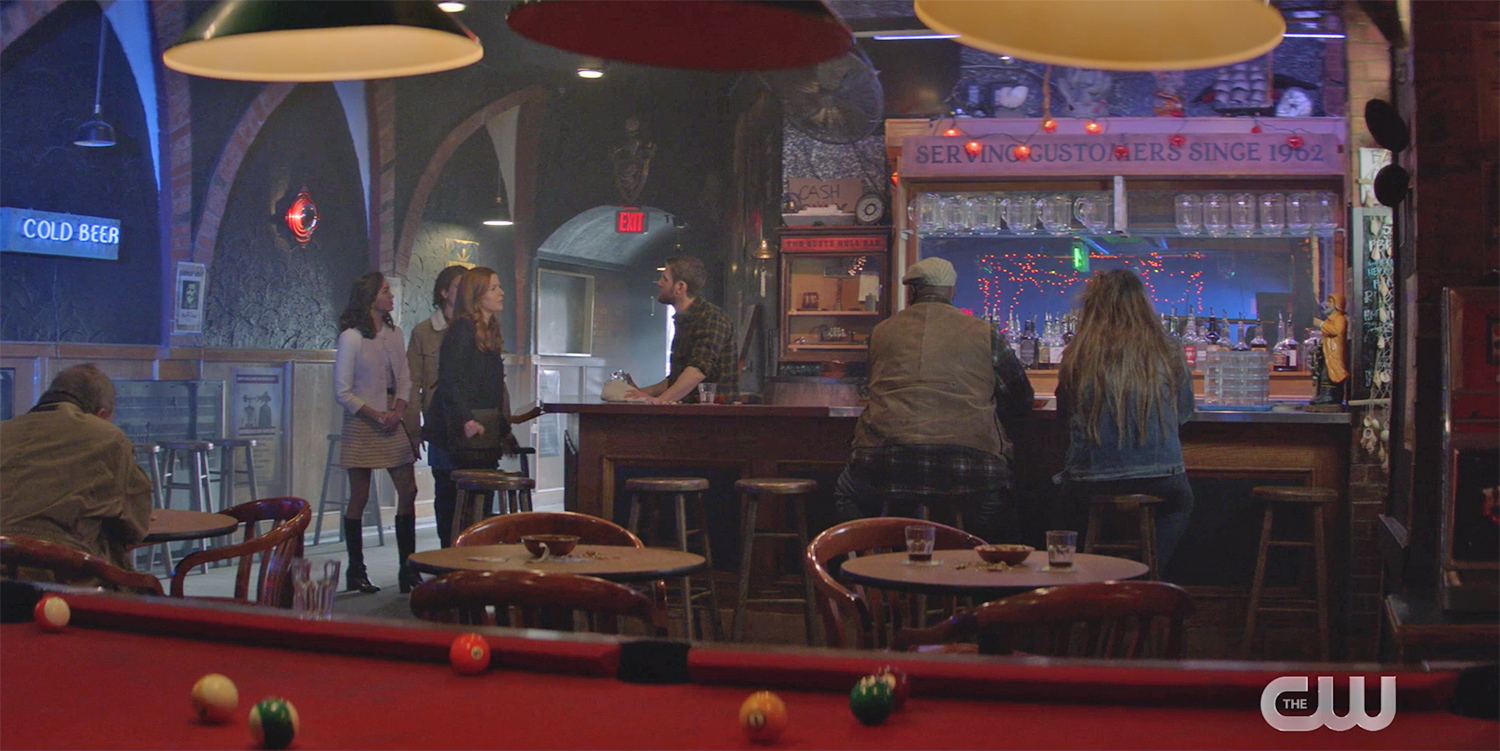 This isn't the first time Milwaukee b-roll has popped up in a CW series. Back in 2019, the city's downtown skyline was used in an episode of Supergirl. The skyline looked a little different, however: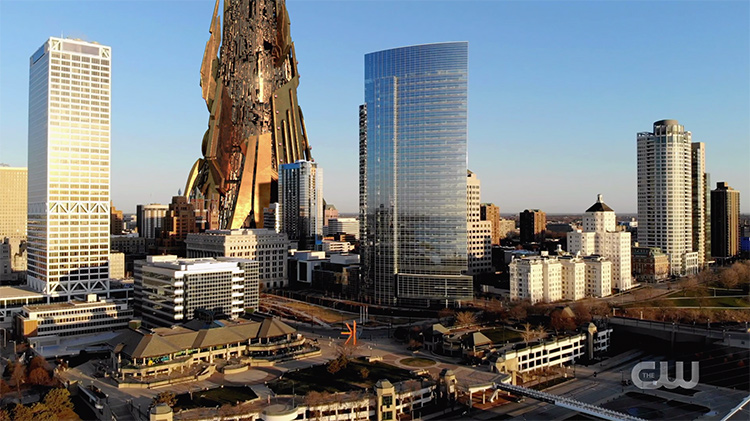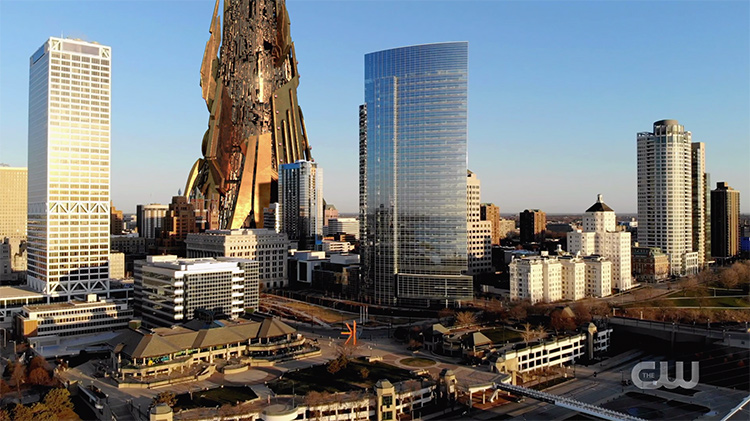 Our best guess as to why this keeps happening: The CW contracts with some location b-roll company that has Milwaukee (or possibly Chicago) ties. And Milwaukee is pretty photogenic! Plus, it looks like this season of Nancy Drew takes place in the fall, and there are some dried corn stalks on the poles in the Steny's shot, so there you go. Steny's fish fry is great.
Here's hoping the latest Hardy Boys reboot has Frank and Joe investigating a haunting at the Pfister or something. [h/t JF]
Exclusive articles, podcasts, and more. Support Milwaukee Record on Patreon.
---
RELATED ARTICLES
• Milwaukee made an appearance on last night's episode of 'Supergirl'
• 14 times 'Supernatural' came to Wisconsin
• Milwaukee skyline prominently, strangely featured on Netflix reality show 'The Circle'