Look, we're not going to pretend to have any idea what's going on in the so-called Arrowverse. The CW Network's shared small-screen universe of Arrow, The Flash, Supergirl, Legends Of Tomorrow, and Batwoman is enough to make our heads spin. We may be geeks, but we're apparently not that geeky. We're struggling just to keep up with low-level nerd stuff like The Mandalorian. (Hi, Baby Yoda!)
Anyway, the Arrowverse is currently in the midst of its annual crossover event—this one dubbed "Crisis On Infinite Earths"—and, hey, Milwaukee is in it! On Sunday night's episode of Supergirl, the Milwaukee skyline made a brief but memorable appearance. Look, there's the U.S. Bank Center! There's the new Northwestern Mutual building! There's that big orange sunburst thing at the end of Wisconsin Avenue! There's…a Quantum Tower? Huh. We'll be sure to add it to our bi-weekly roundups of new developments. Just in time for the 2020 Democratic National Convention!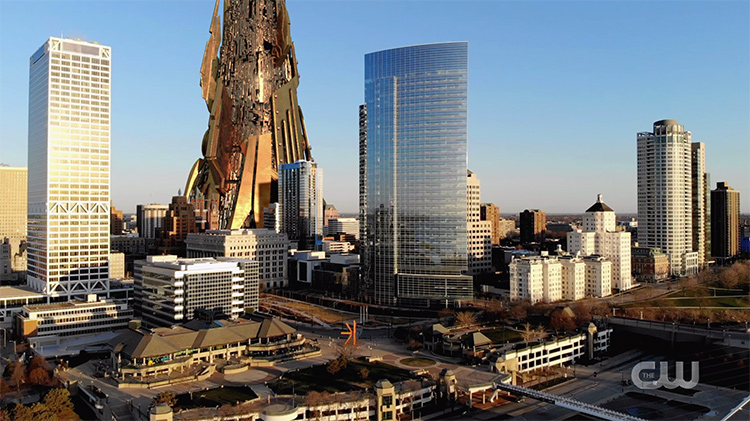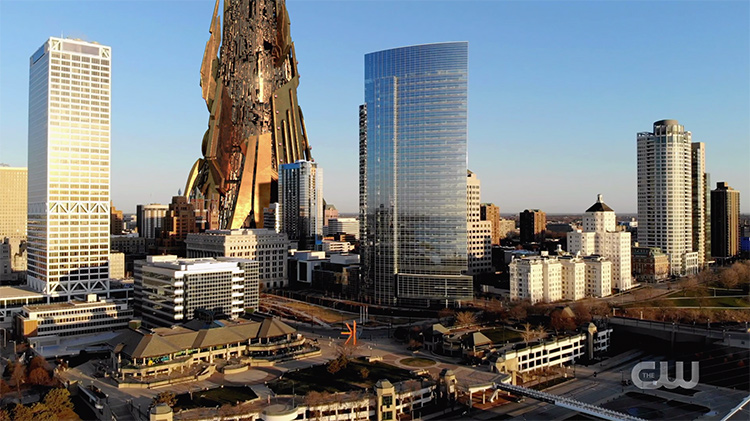 Yep, like we said before, we have no idea what's going on, but, um, apparently Milwaukee is part of "Earth-38"? And the Quantum Tower is a good thing? And the 1989 Batman movie and Burt Ward's Robin are somehow part of the "Crisis On Infinite Earths" canon? Neat!
You can stream the episode HERE, and find the Milwaukee shot at the very beginning of the fourth segment. Hats off to Sculpture Milwaukee for going really big this year. Also, maybe Supergirl can finally get the Couture and the lakefront streetcar extension up and running. [h/t Craig Schanning]