Not unlike Crystal Pepsi, Hypercolor t-shirts, and the LaserDisc, Pauly Shore was a cultural bullet point that was emblematic of what America's pop culture landscape was like during the early-to-mid '90s. The career of the MTV VJ, actor, and comic peaked between 1992 and 1996, a period in which he was king of the music channel's spring break coverage, and appeared in seven major motion pictures—most notably Encino Man, Jury Duty, Bio-Dome, and Son In Law—that grossed more than $180 million combined at the box office. At the tail end of Bill Clinton's first term in office, however, Weasel-Mania was shifting down. Since then, the boy prince of the once-legendary Comedy Store empire has been something of a punchline himself, despite racking up over 20 post-Bio-Dome television and film credits. Nobody seems more aware of that than Pauly Shore.
Shore's latest credit, his 2014 documentary Pauly Shore Stands Alone, gives a glimpse—albeit a self-directed one—into the former icon's life as a fledgeling, unmarried, 40-something reference who is using the fumes of 20-year-old work to propel him to stages in small Midwestern towns—primarily in Wisconsin—that are altogether unfit for stand-up comedy. The abbreviated 2013 late-winter tour found Shore performing at Milwaukee's own Jokerz Comedy Club (where he'll perform again Sunday, May 31), as well as bars, bowling alleys, and wedding halls in Neenah, Wausau, Antigo, and Eau Claire.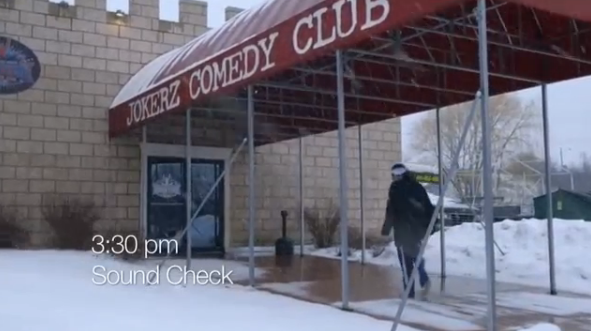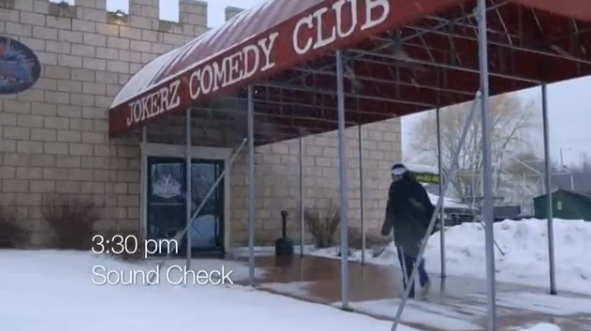 As the (actually quite entertaining) doc progresses, we learn this misguided Midwest jaunt wasn't solely the byproduct of poor booking. Wisconsin actually plays a brief but invaluable role in Shore's life. In the 1950s, a touring comedian named Sammy Shore and Mitzi Shore (formerly Saidel) met at the Schwartz Hotel in Elkhart Lake, where the eventual Comedy Store owner/Marinette, Wisconsin native was working as a waitress the summer after she graduated college. Mitzi got pregnant with Pauly's brother Scott and married Sammy, and both eventually ended up in Los Angeles. Pauly was a last-minute product of a marriage in its last gasps, and he had no real recollection of the union that was forged by circumstance in that Sheboygan County hotel so many summers ago. The stand-up sojourn was without a doubt a means for the California-born comic to seek meaning and place significance on a place that had, at best, only a tangential role in his existence. The hotel no longer stands, the marriage has been dead and buried for decades, his mother is battling Parkinson's, and his connection to his siblings is fractured. Meanwhile, The Weasel doesn't elicit even close to the mainstream reception he once did…at least not in most places.
"I like to go to a lot of places comics have never gone before," Shore says in the opening minutes of Stands Alone. "Like, the markets that love Son In Law, you know?" Shore banters with dancers from the adjoining Silk Exotic in the Jokerz green room and, as he drives throughout the state, repeatedly rebuffs orders of cheese curds and advances by unsavory rural women…before eventually caving on both and regretting it immediately.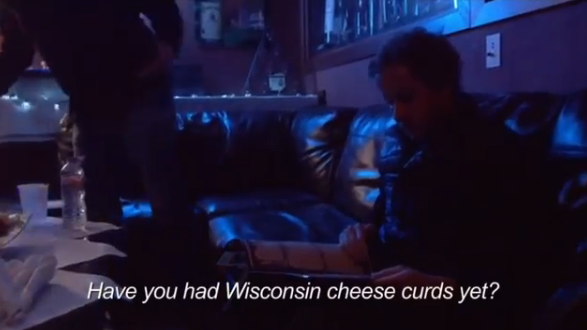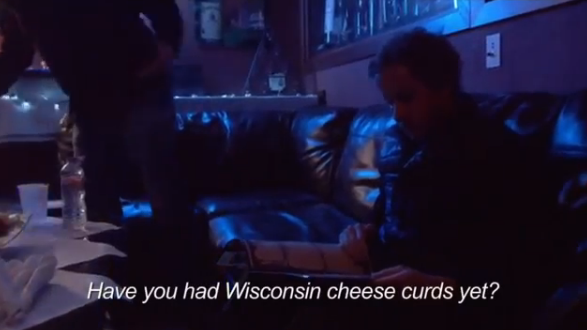 As the puffy visage of a man who, by his own admission, can have his entire career summed up by an animal noise, Shore's relationship with Wisconsin's comedic caverns is a unique give-and-take that can be simultaneously beneficial and damaging to both Shore and his audiences. When asked what brought him to Antigo, Shore quips, "Karma, bro." As he endures this self-inflicted nightmare of embarrassing backstage spreads, shitty weather, dreadful bowling alley acoustics, and the nightly reminder of exactly how far his star has fallen, he also gets to enjoy taking in $25 a head to test unpolished material before passionate crowds in unknown cities who are thrilled to have him—anyone remotely famous, really—willingly spend a night withing their borders. Pauly Shore will never have the L.A. pull he once did, but he can say he's able to get one eighteenth of a Wisconsin city to pile into a wedding hall owned by a guy named "Beaver" to see the guy from Son In Law talk about his failures. He'll likely never star in a movie that will gross $35 million again, but super fan Courtney (complete with homemade "Future Mrs. Shore" shirt) can make him feel relevant with photos of her "Pauly Wall" in her bedroom over some post-show Denny's in Wausau. He may never be popular enough to tour theaters or arenas again, but you can bet your ass he can bring more people to a tiki bar in a Neenah, Wisconsin strip mall than the usual mid-week headliner…Taco Tuesday.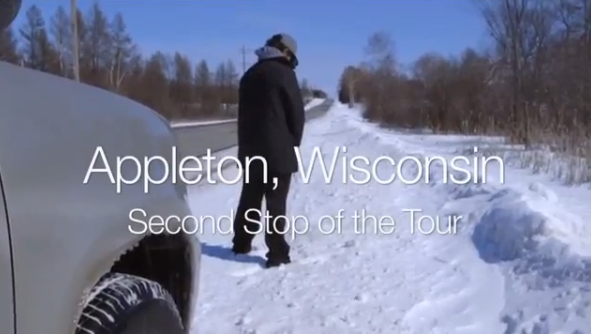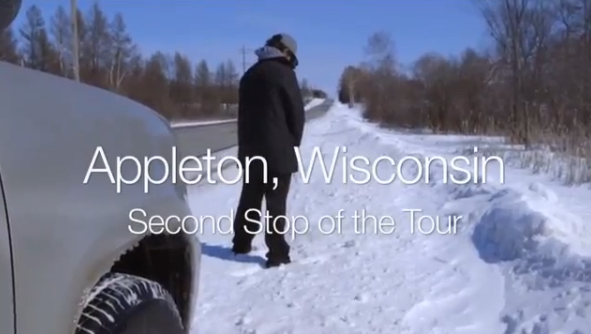 The night Shore was in Antigo, a historic building burned down. A firefighter interviewed by the crew said that between the fire and Pauly Shore being in town, it was a day Antigo would never forget. Sad as that is, that's a perfect encapsulation of the struggling comedian's career at this point, and a perfect justification for him performing off the beaten path. "As long as there's a microphone and a stage and people in the seats, I'm good," Shore says in Stands Alone's waning moments. His backhanded, arguably exploitative, love for small-town Wisconsin and of the Midwest in general lets him make good money to tell jokes to people who love him just for showing up. Before this weekend's Jokerz's stop, he's performing three shows at Route 20 in Sturtevant, and will also hit a sports bar in Stevens Point, clubs in Appleton and Wausau, and somewhere in Antigo. After trying and ultimately failing to stay afloat in the ultra-competitive and spirit-crushing world of mainstream comedy, Pauly Shore, indeed, stands alone. Yet his adept self-awareness and willingness to sidestep the conventional path of a past-prime comedian might be the only reason he's still standing at all.