In case you've somehow missed the news, the long-awaited Barbie motion picture will finally be hitting screens this week. People everywhere are going nuts over this movie, and Milwaukee isn't immune from Barbie fever. Starting tonight and running into early August, businesses in the city and the surrounding suburbs are getting into the Barbie spirit with a wide range of events. Since the film's namesake is from Wisconsin (and yeah, because this post will probably do numbers), we figured we'd assemble this handy guide to all of the Barbie-related events and promotions we could find that are taking place in the greater Milwaukee area.
Tuesday, July 18
'Barbie: The Album' Listening Party @ Lilliput Records
East Side music store Lilliput Records is all decked out with Barbie branding and will host a listening party for Barbie: The Album starting at 6 p.m. tonight. People are encouraged to wear "their brightest, pinkest outfits" and arrive early for a chance at giveaway items such as sunglasses and posters. You can learn more info here.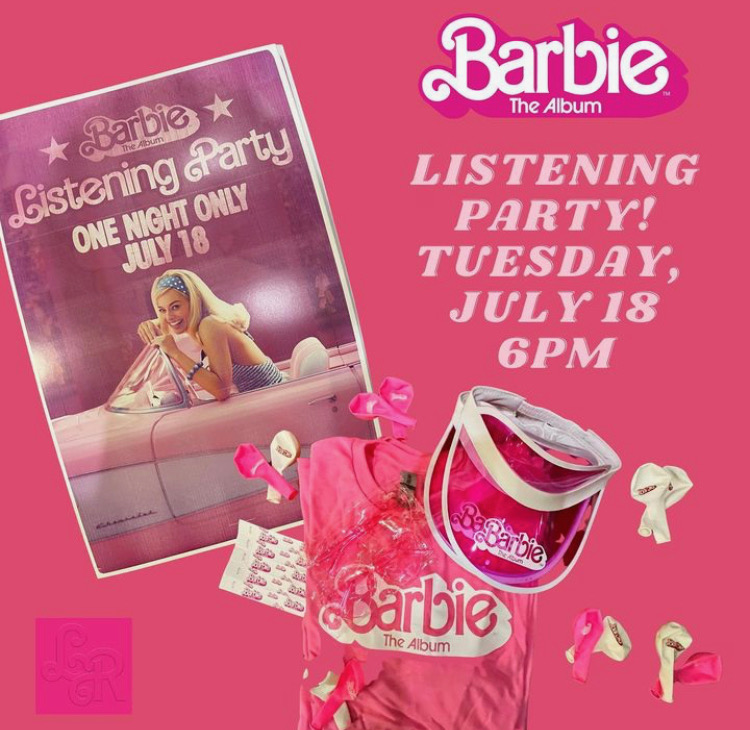 Wednesday, July 19
Barbie Blowout Party @ Marcus Theatres
"Party with Barbie…two days early!" That's what Marcus Theatres is selling with its "Barbie Blowout Party" that celebrates the film with: free cotton candy (and a chance to win prizes) for people who wear pink or dress as Barbie or Ken, a photo backdrop to fit the theme, an official mini-poster and Barbie-inspired sunglasses (while supplies last), and a chance to see a 7 p.m. screening of the film a day before most of the world. Check to see if the Marcus Theatre location nearest you is taking part in the Barbie Blowout Party.
Thursday, July 20
Malibu Dream Lounge @ Avalon Theater
Of course Awkward Nerd Events will be going all out for Barbie. The local events service will transform Avalon Theater's bar/lounge into the Malibu Dream Lounge "complete with exclusive cocktails/mocktails, photo opps, raffles, and enough pink to make Barbie squee" from July 20 through July 22. Unfortunately, all VIP packages sold out quickly, but us normies are still invited to experience the Dream Lounge starting at 6 p.m. each day (no movie ticket required). People who have purchased Barbie tickets at Avalon can also take pictures at the photobooth in the lobby and be entered into raffles.
Barbenheimer Sweepstakes @ Oriental Theatre
Did you realize Openheimer, another highly anticipated film that's drastically different than Barbie in terms of its tone and aesthetic, is coming out at the exact same time as Barbie? Has anyone mentioned this yet? If not, it could be kind of funny to acknowledge that somehow. Well, Oriental Theatre is doing just that with its "Barbenheimer Sweepstakes" on Thursday. People who show ticket stubs from both films purchased on the same day will get a free small popcorn and will be entered into a sweepstakes to win things like a one-year Milwaukee Film membership or free movie tickets.
Friday, July 21
Summer Spinz: Barbie Night @ Red Arrow Park
The Summer Spinz rollerskating night rolls back into Red Arrow Park on July 21, and there's a Barbie theme this time around. From 5-7 p.m., people are encouraged to don pink and/or neon attire and experience a Barbie-inspired photo opp, Barbie-inspired skaters provided by Friend Like Me, Barbie movie swag, movie ticket drawings, a Barbie poster drawing, food trucks, and more. Oh, and you can roller skate there, too.
Barbie POLE Party @ Pole Tific Fitness
Speaking of physical activities loosely related to Barbie, Pole Tific Fitness is hosting a "Barbie Poll Party" on July 21, which features music, Barbie Punch, and "Open Pole" exercise from 7-10 p.m. for a $20 entry fee.
Malibu Dream Lounge @ Avalon Theater
Saturday, July 22
Goth Barbie Dance Party @ X-Ray Arcade
We'll just let this well-written event listing for this Goth Barge event do the talking for us:
"Calling all nocturnal glamsters! Prep your black lace and pink leather, because Goth Barge is celebrating the release of Barbie the Movie with a one-of-a-kind GOTH BARBIE DANCE PARTY at X-RAY ARCADE! Get ready to unleash your inner pastel clad vampire ballerina and groove to the haunting yet catchy beats dropped by XdominionX, Sage Schwarm, and Dance Commandr! Fashionistas, this is your moment! Join in on the chaotic couture with Anna Fortune! We're not just having a party, it's a runway riot for those who dare to redefine doll aesthetics. And wait, there's more! Becky Heck, the sorcerer of doll customization, has concocted a few exquisite, one-of-a-kind masterpieces. Who's up for the raffle of a lifetime? Strap on your platform boots, dust off your crinoline, and get ready to join the most electrifying shindig this summer! This is your invite to the hottest – or should we say coolest – party in town. Goth Barbie is calling, will you answer?"
There's a $5 cover to attend this 18+ dance party.
Barbie Truck Dreamhouse Living Tour @ Mayfair Mall
The Barbie Truck is coming to Mayfair Mall (near the Barnes & Noble). The Dreamhouse Living Tour will be bringing exclusive merch that only available on the Barbie Truck Tour. Cool?
Malibu Dream Lounge @ Avalon Theater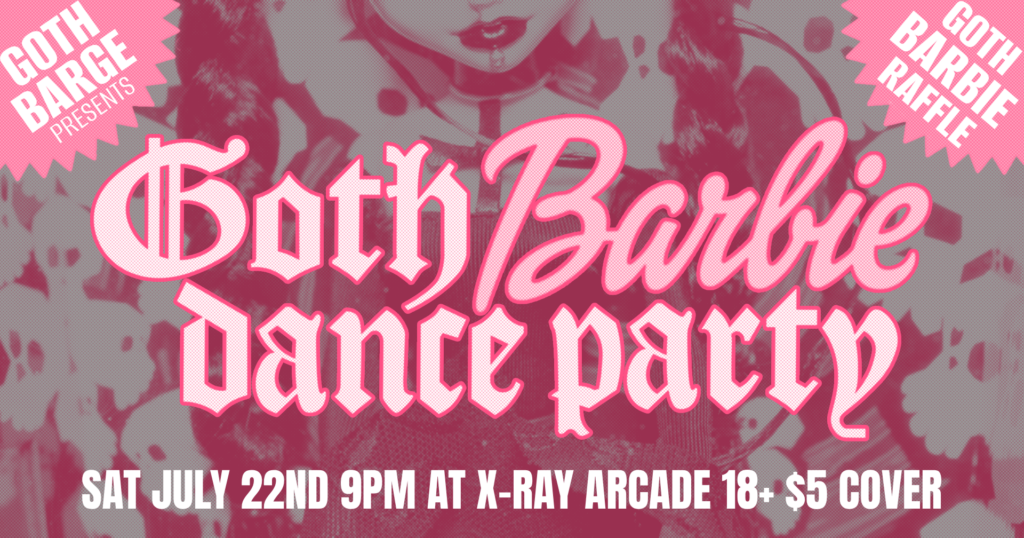 Friday, August 4
Barbie Dream Penthouse Rooftop Party @ The Rave / Eagles Club
On August 4, long after you've had a chance to see Barbie a few times, The Rave's rooftop bar will transform into the "Barbie Dream Penthouse" that will be the site of a swanky rooftop party. Since we're tired of writing about Barbie at this point, here's the fuckin' blurb from The Rave's website:
"Step into a world of glitz, glamour, and unstoppable beats at the Barbie Dream Penthouse Party! Get ready to dance the night away in a dazzling celebration that combines the iconic Barbie universe with the electrifying energy of the best pop songs from the 80's to today."
Early bird tickets are on sale for $13.50. This 18+ dance party starts at 8:30 p.m.