This year will surely go down as one of the worst of our lifetimes. We'd say the worst, but we're honestly not sure how 2021 will turn out. Though the past nine-plus months have been racked with unthinkable tragedy, racial injustice, social and political division, economic hardship, and countless lasting effects of a pandemic that is still very much happening, there were things to be happy about this year. As we say goodbye to an awful year and hope for better days ahead, here are 10 good things to happen in Milwaukee in 2020. Feel free to leave some of yours in the comments.
Bars and restaurants making the pandemic pivot
When the pandemic hit, Milwaukee bars and restaurants were essentially left to fend for themselves and do their best to keep up with the changing ordinances and CDC recommendations as more was learned about COVID-19's spread. As if that wasn't hard enough, they did so with very little in the way of guidelines and, in the vast majority of cases, no support whatsoever from the government. In a functioning society, these measures wouldn't be necessary.
However, numerous bars, breweries, distilleries, and restaurants have worked hard, completely adjusted their business models on a dime, and thought of innovative ways to stay afloat during these unprecedented times while also keeping their customers safe. Not all businesses have made adjustments to address a full-on pandemic with any consideration for customers, so we salute those who have, and we urge readers to support these places in any way they can.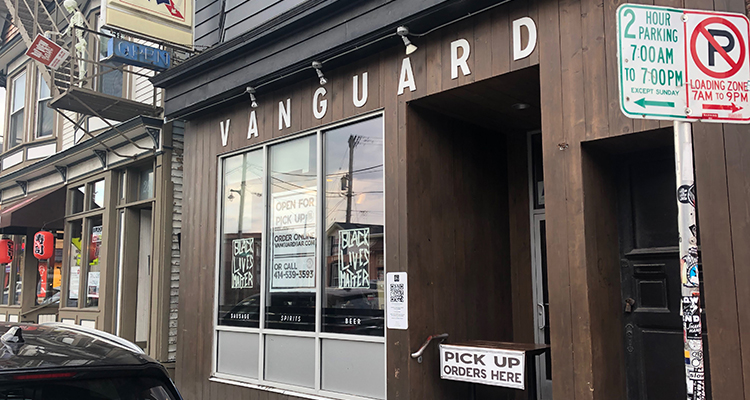 Caitlin Cullen/The Tandem
Since it opened in 2016, The Tandem has been considered an important and respected part of Milwaukee's culinary scene. And when the deadly and debilitating virus took hold in the city, the little chicken joint at 1848 W. Fond du Lac Ave. immediately jumped into action and showed itself to be an integral part of the community, a rare glimmer of good in a particularly dark point in time, and more crucial to Milwaukee than ever before.
On March 18, The Tandem suspended carryout sales and owner/chef Caitlin Cullen made the decision to give away what was left of its food to people in need. Cullen was fully expecting to go out of business, but was prepared to step up to offer underfed and impoverished Milwaukeeans meals as long as there was food to give. Prepared to keep serving until it had to close its doors for good, The Tandem wound up on the radar of chef José Andrés' World Central Kitchen, which not only saved the restaurant from closing, but allowed them to serve thousands upon thousands of community meals in the process. But there's more! Cullen also helped start a Tandem tutoring program in recent months.
DJ Christreater on WMSE
You may know Chris Schulist from his legendary Milwaukee band The Mistreaters. You may know Chris Schulist from his legendary Milwaukee label Dope Folks Records. You may know Chris Schulist from his legendary Milwaukee restaurant Vanguard (see above). And if you were a regular Milwaukee radio listener in 2020, you now know Chris Schulist from his legendary DJ blocks on WMSE 91.7. Yes, DJ Christreater was all over the WMSE schedule this year, subbing for various shows and delighting the city with his impeccable taste in hip-hop, funk, R&B, stoner rock, and occasional Steve Miller jams. The Mighty 91 got a whole lot mightier in 2021. Listen for yourself!
Giannis Antetokounmpo and the Milwaukee Bucks
The 2019-20 Milwaukee Bucks season was shaping up to be one for the history books. Before the world turned upside-down in mid-March, the team had the NBA's best record and was in the process of cruising to the top seed in the Eastern Conference. Giannis Antetokounmpo turned in a historically good season that earned him NBA Defensive Player Of The Year honors and his second Most Valuable Player award in as many seasons. Even though the Bucks didn't wind up bringing a title back with them from "The Bubble," they showed themselves to be legends on the court and leaders off it.
Prior to Game 5 against the Magic in the first round of the playoffs, Milwaukee decided to stay in the locker room as a response to Jacob Blake being shot in the back seven times by a police officer in Kenosha (as well as countless other acts of police brutality against people of color). That historic decision influenced other teams to take a stand and it gave a long-overdue movement a jolt of life. In addition to that gesture and being vocal about racial inequality, the team also walked the walk—quite literally—by taking part in Black Lives Matter marches this summer. Earlier this month, Sports Illustrated named the Bucks the Team Of The Year, citing those admirable actions. Finally, Antetokounmpo signed a five-year contract extension to help ensure a bright future for Milwaukee sports.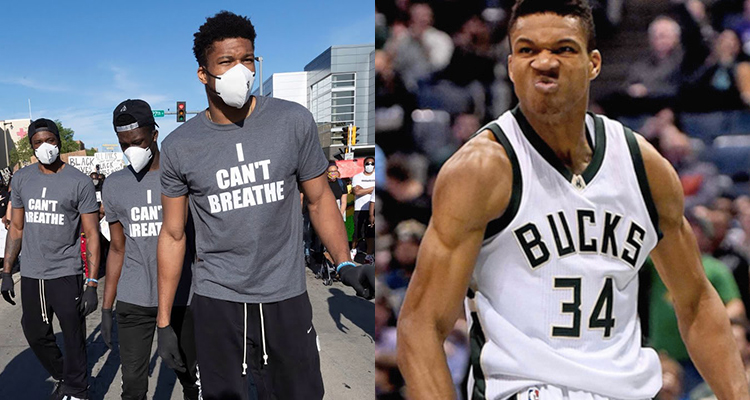 Light The Hoan
I (Matt) was initially skeptical of the big Light The Hoan campaign. After witnessing strangers coming together to check out the newly lit bridge, however, I (Matt) was won over . Here's what I (Matt) had to say in an earlier piece:
The Hoan Bridge was constructed between 1970 and 1972, though it didn't open to traffic until 1977. Since then it's been a source of misinformation (it was not the "Bridge To Nowhere" seen in the 1980 film The Blues Brothers) and a source of pain. But mostly it has simply been there. A bridge. Maybe a logo, but not much else. A public utility.

I see now that the Light The Hoan campaign has changed that. It has taken something old and given it new life. People are responding to the new/old bridge both online and in chilly parking lots. But it goes beyond that. In all of my conversations in those chilly parking lots, not once did the campaign's hype and marketing come up. We didn't talk about "unique, grassroots urban infrastructure projects." We didn't talk about "enhancing Milwaukee's brand." We didn't even talk about the bridge. We talked about bigger things.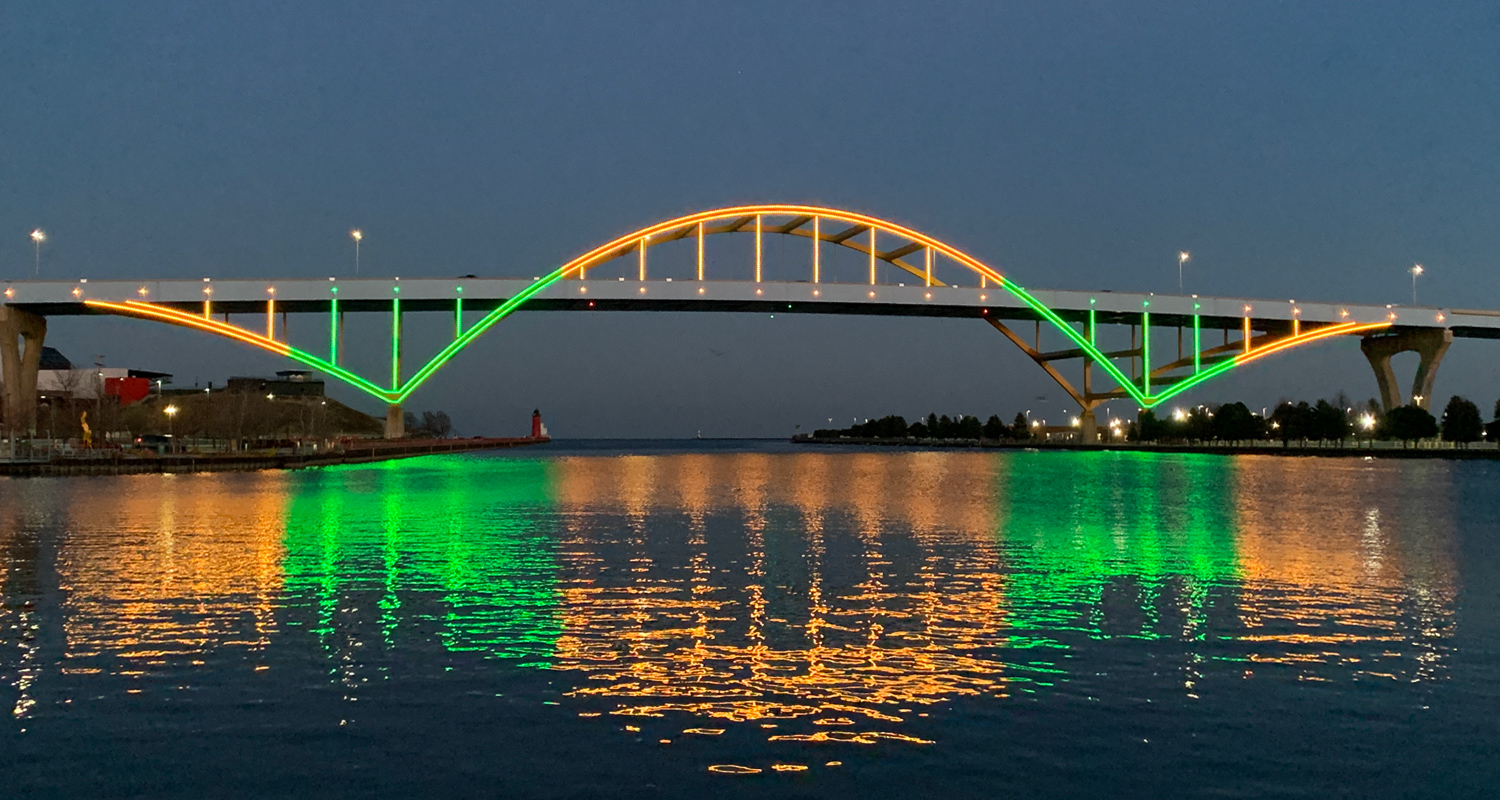 Milwaukee County Transit System drivers
Bus drivers for the Milwaukee County Transit System (MCTS) have done some pretty incredible stuff before, and they kept up their small (and big) acts of kindness in 2020. "MCTS Bus Driver Helps Woman in Wheelchair Cross Busy Intersection," reads the title of one 2020 YouTube video. "Milwaukee Bus Driver Surprises 10-Year-Old Boy with New Bike" reads another. One driver even saved a skunk! Thanks again, Milwaukee bus drivers!
New (independent, women-run) bookstores
Milwaukee is already lucky to have an incredible independent bookstore in Boswell Book Company, but 2020 saw even more good book news for the city. In November, Shelly McClone-Carriere and Cris Siqueira landed a brick-and-mortar home for their successful Lion's Tooth small press and graphic novel subscription service. The store, located at 2421 S. Kinnickinnic Ave. in Bay View, is open for (pandemic-limited) business now. Soon after, it was announced that Cetonia Weston-Roy had raised a cool $55,000 to open a physical location for her previously bicycle-based Niche Book Bar. When the store opens this spring at 331 W. North Ave., it will be the city's only Black-owned bookstore.
Officer Bradford
Milwaukee treasure Officer Bradford makes his living as a touring member of Masked Intruder. When the punk project isn't on the road, he supplements his income by tending bar at a few places around town. Even though the pandemic has taken him off the pop-punk patrol and has essentially taken away his ability to make a living for the foreseeable future, Bradford seems more focused on helping others. Not only did he bring back his annual charity beefcake calendar for a third year (2021 calendar available now!) to benefit Planned Parenthood and Black Lives Matter, he also ran a charity 10K in over 90-degree heat this summer to raise a bunch of money for those organizations as well. When combined, those fun philanthropic ventures raised more than $10,000. Additionally, Bradford brought in close to $3,000 for children's cancer research in September by biking 1,000 miles for an organization called Great Cycle Challenge.
Wes Tank
File this one under When Good Things Happen to Good People. Longtime Milwaukee musician and video producer Wes Tank hit the viral jackpot in March when he rapped classic Dr. Seuss books over classic beats by Dr. Dre. Views on his initial videos soared into the millions, but it didn't stop there: Tank soon landed his own show on Kidoodle.TV called StoryRaps (featuring original lyrics and beats) and eventually found his Seuss videos embraced and hosted by the official Dr. Seuss YouTube channel. Tank even found a spiffy new site for future videos when he moved his TankThink media company to the Betty Brinn Children's Museum earlier this month. Congrats, Wes!
You
As was the case for most small businesses out there, 2020 was a challenging year for Milwaukee Record. When the COVID-19 crisis reached Wisconsin, our entirely advertising- and event-funded operation was suddenly left in a scary and uncertain place. Thanks to the support of readers and a handful of committed advertisers, we're still here. That simply wouldn't be the case had it not been for the generosity of folks who donated to our GoFundMe campaign, subscribed to our Patreon, bought T-shirts and other merchandise from our Shop, offered items and/or sponsorship for any of our virtual events, advertised with us, or visited our site. We don't know if or when things will get back to "normal" again, but knowing there are so many kind and considerate people behind us makes heading into an equally uncertain 2021 seem a lot less daunting. Thank you.