When we last wrote about Joe Pera Talks With You, the incredible and uplifting Adult Swim program—which was primarily filmed in Milwaukee by a mostly local crew—had just aired an episode in which the show's namesake strolled along the Riverwalk and enjoyed the Mitchell Park Domes as the program's second season was nearing a satisfying, heartwarming conclusion.
Since that episode aired back in January, life has changed in ways we never could've anticipated. Though times are bad and there's no idea of exactly when—or even whether—the world will ever go back to normal, Joe Pera is here to offer a 22-minute break from the doom, gloom, disease, and division of modern existence. Yesterday, Adult Swim released a new quarantine special called Relaxing Old Footage With Joe Pera.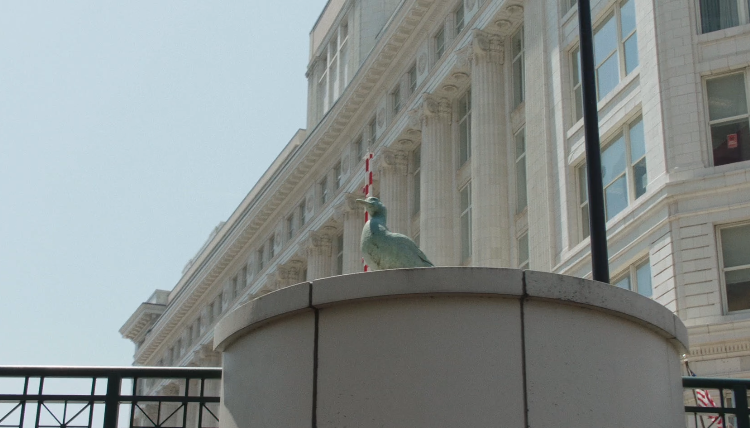 Consisting of unused and never-before-seen Joe Pera Talks With You footage, the special blends comforting imagery and soothing music with Pera's sage and humorous perspective to offer a brief escape from the disappointment of everyday life. Over the course of Relaxing Old Footage, Pera provides voiceover about topics like apples, geometry, the importance of setting a routine, Elizabeth Hurley's commendable performance in the film Austin Powers, his Maple Syrup Toast recipe, trees, and much more. In addition to shots of winter landscapes, and footage of forests and aquatic life, the special also includes video shot during a boat ride on the Milwaukee River. Oh, and Pera feeds a horse some apples.
If you need a mental break and a laugh or two, watch Relaxing Footage With Joe Pera below.