Summer in Milwaukee is the best; summer in the Midwest is even better. Join Milwaukee Record and Miller High Life as we search the city and beyond for the Spirit Of Summer.
Wisconsin is home to more than 15,000 lakes, and probably just as many campgrounds. Seriously: throw a stone and you'll likely hit water, a fleet of RVs parked in the woods, or both. Camping near a lake is just as much a Wisconsin tradition as fish frys and supper clubs. But if it sometimes seems like too much work—pack a tent or camper, pack a million other things, make sure someone feeds the cat over the weekend—it doesn't have to be. Take Mauthe Lake, for example, a nearby summer getaway perfect for a no-frills, relaxing day trip.
Located 53 miles west of Milwaukee in the northern unit of the Kettle Moraine, Mauthe Lake is practically the definition of "low-key." There's the titular 70-acre, 23-feet-deep lake (no motors allowed), a modest beach, plenty of picnic space, a reservable shelter and some playground equipment, a public boat landing, and a surrounding campground. There's a handicapped accessible fishing pier. Theres a two-mile hiking trail that circles the lake. There's a little snack shack that sells beer and burgers. And that's about it. Oh, and it's pronounced "moth-y."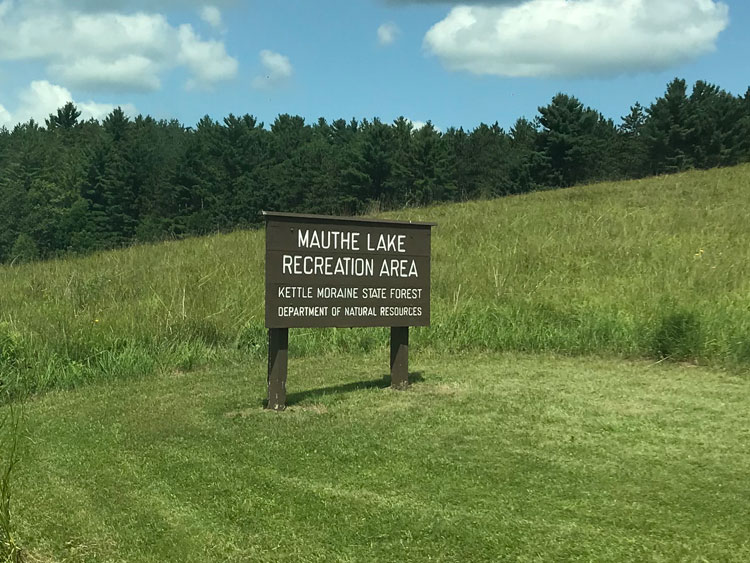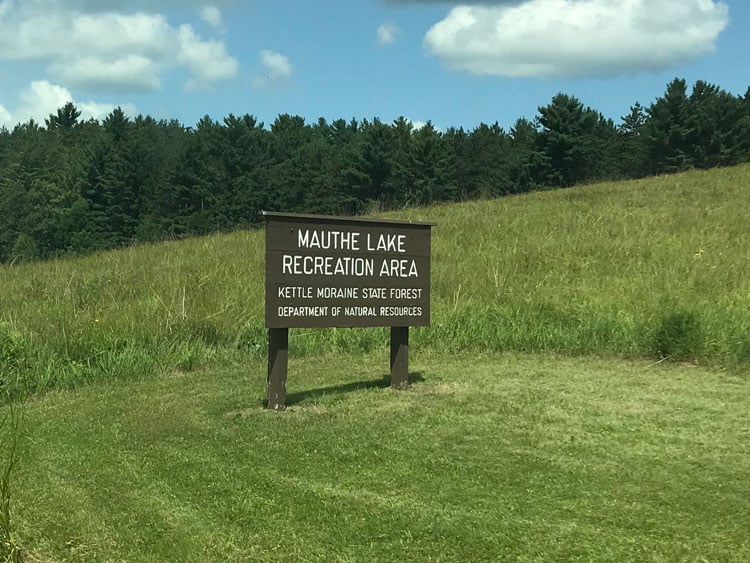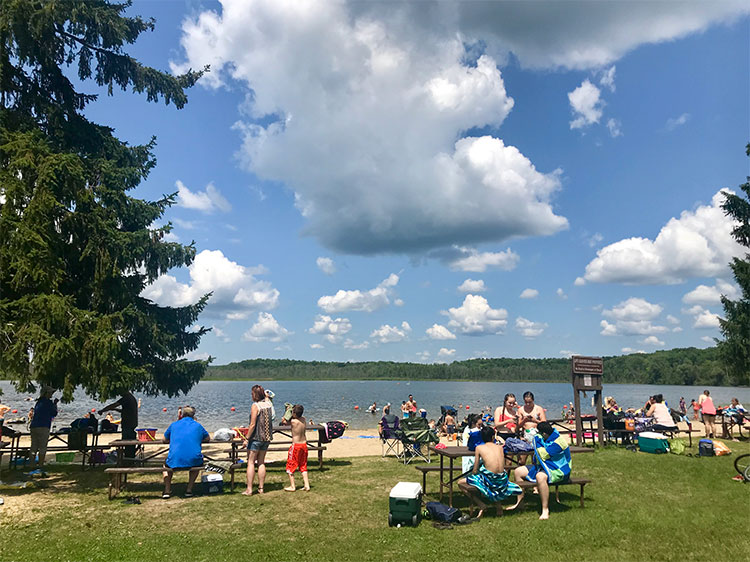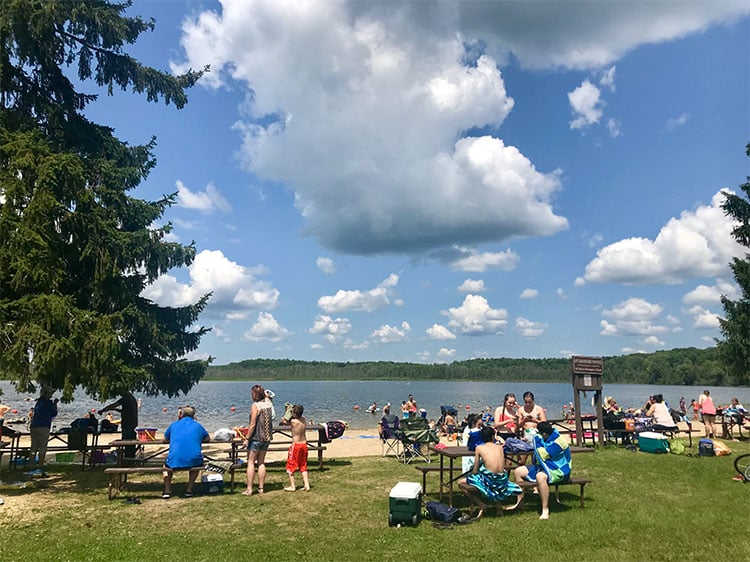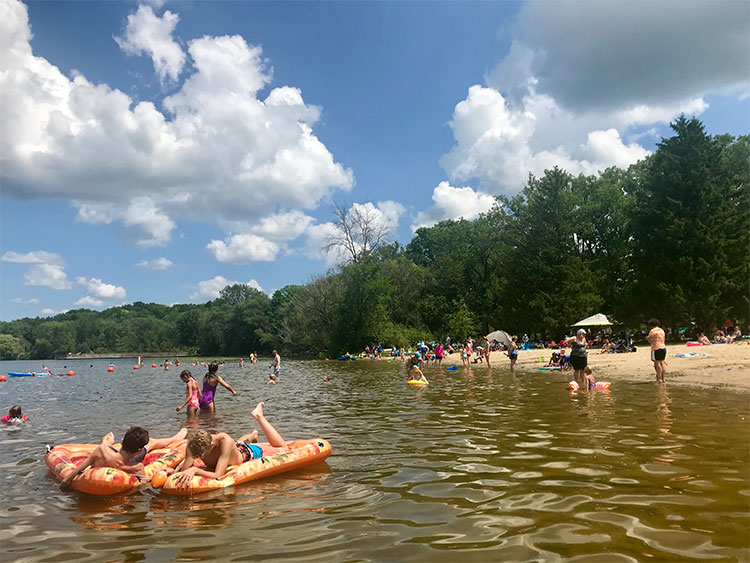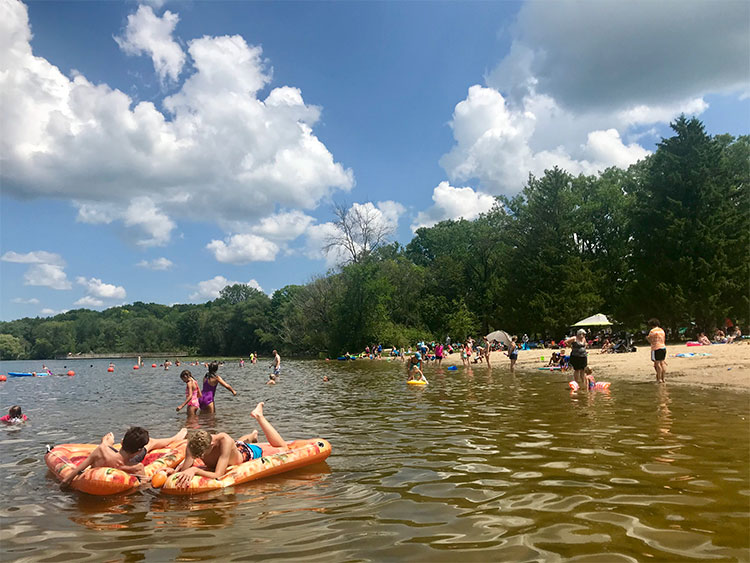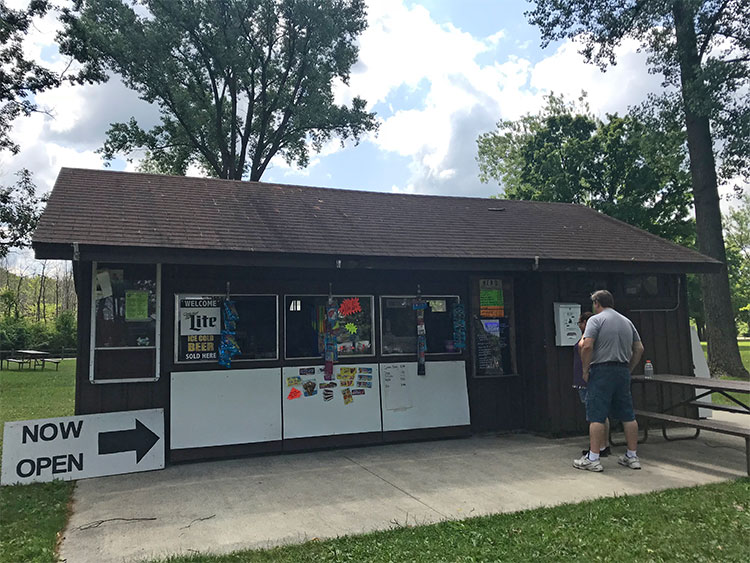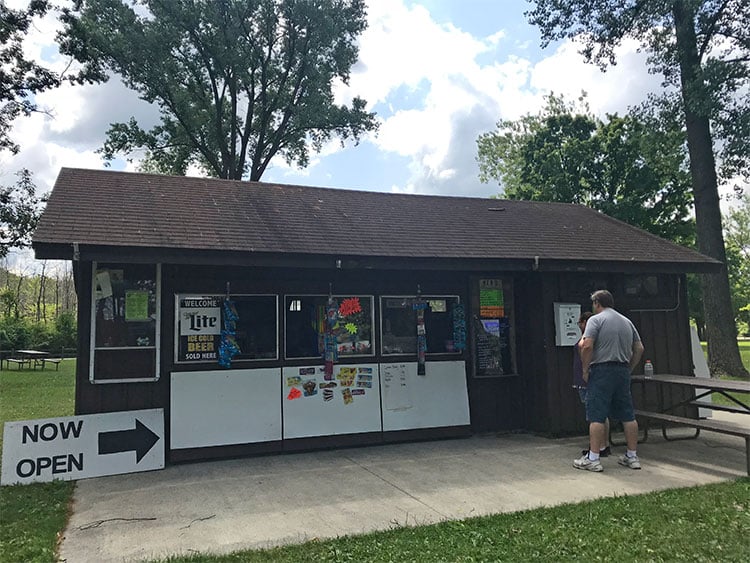 A little history: Like the nearby region, Mauthe Lake was carved out by glaciers tens of thousands of years ago, becoming a so-called "kettle hole." Thanks to incoming water from the Milwaukee River it became a "kettle lake." Known first as Moon Lake, Mauthe Lake and its surrounding 800 acres were purchased by the Izaak Walton League in 1926 in order to establish a wildlife refuge. A decade later, the League donated the land to the predecessor of the modern-day Department of Natural Resources, the Wisconsin Conservation Commission. Moon Lake was soon renamed in honor of the head of the Commission, Fond du Lac native William Mauthe.
Fast forward nearly 100 years, and day visitors with Wisconsin plates need only pay a lousy $8 to enter the park. As mentioned, there's a ton of room for parties and picnics (you'll pass a nice pet picnic area on the way in!), though bellying up to the beach is the way to go for smaller parties. The roped-off swimming area is relatively small (and shallow), but it's perfect for children and pool-noodle-slinging teens alike. The water is a little weedy and the sand is a little rocky, buy hey, you're swimming in a lake.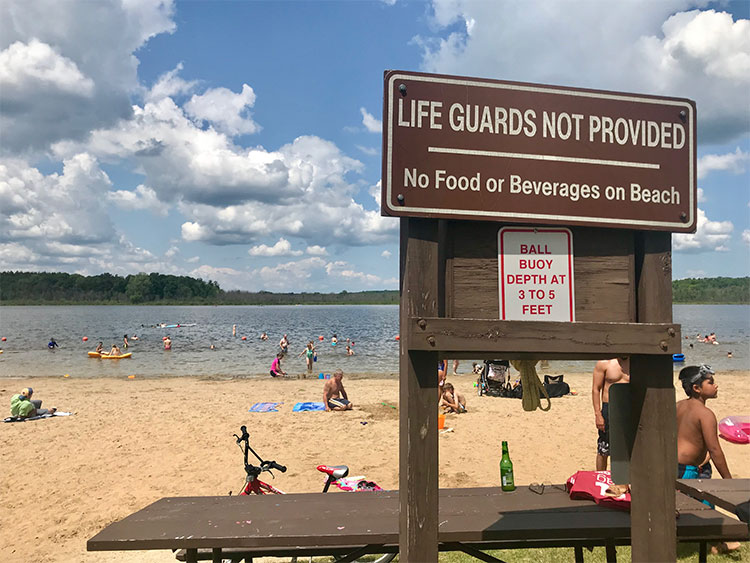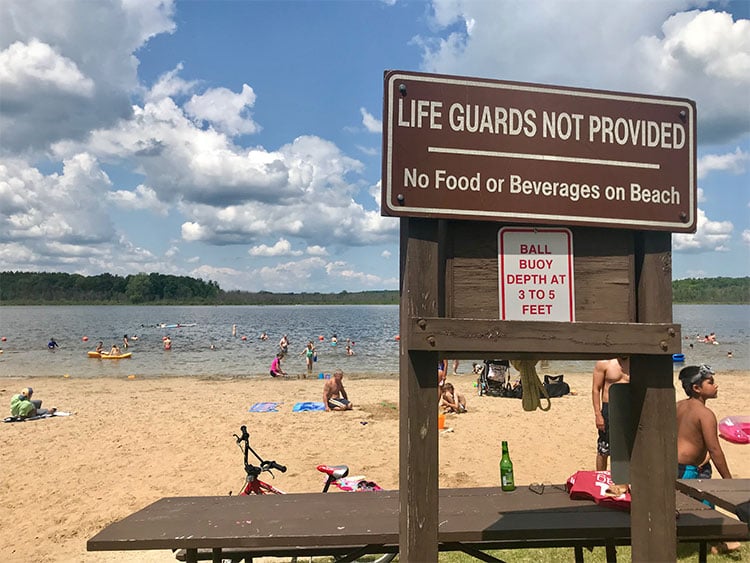 Adventurous swimmers can float around the lake proper if they want, and kayaks and paddle boats are available for rent around the corner from the beach. (The paddle boats have to be unlocked via a nearby general store.) Not interested in swimming? Just pack some food and drinks (and/or hit up that snack shack), set up the bag toss or whatever that game is where you bounce a ball off a little trampoline, and enjoy a day in the sun. It's that simple.
Want to make it a little less simple? Bring along your fishing gear and head over to the spacious pier. Northern pike, walleye, and various panfish are all available for horsing in.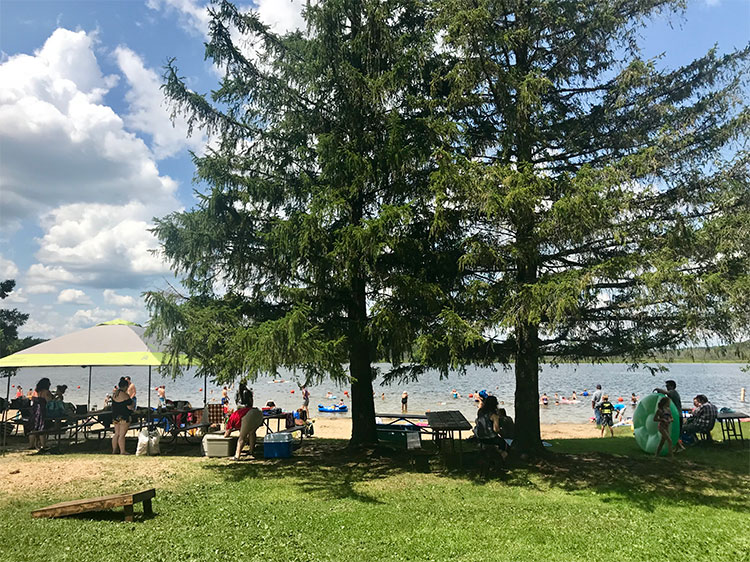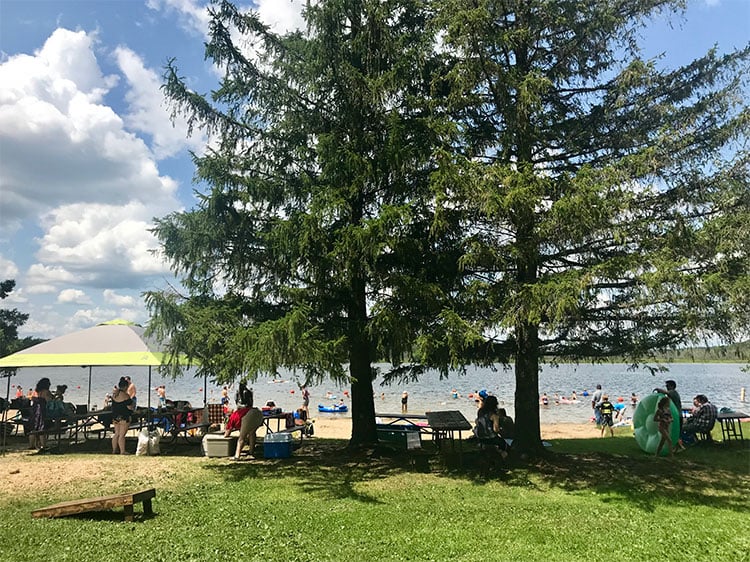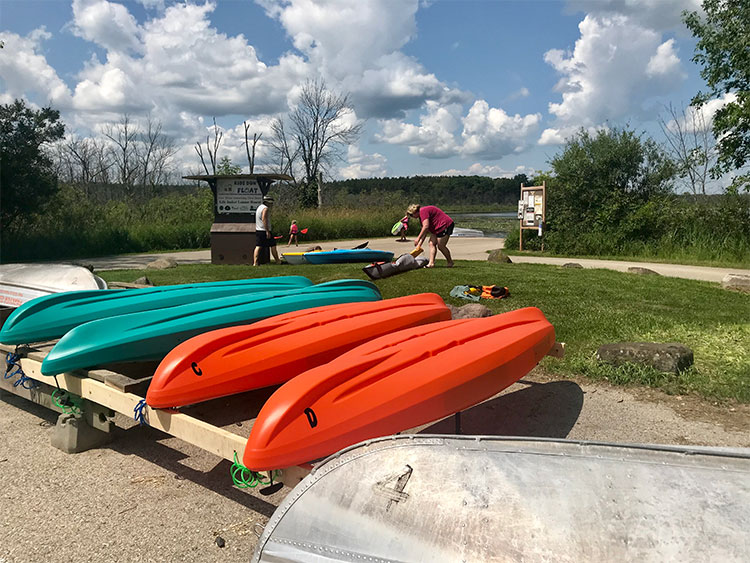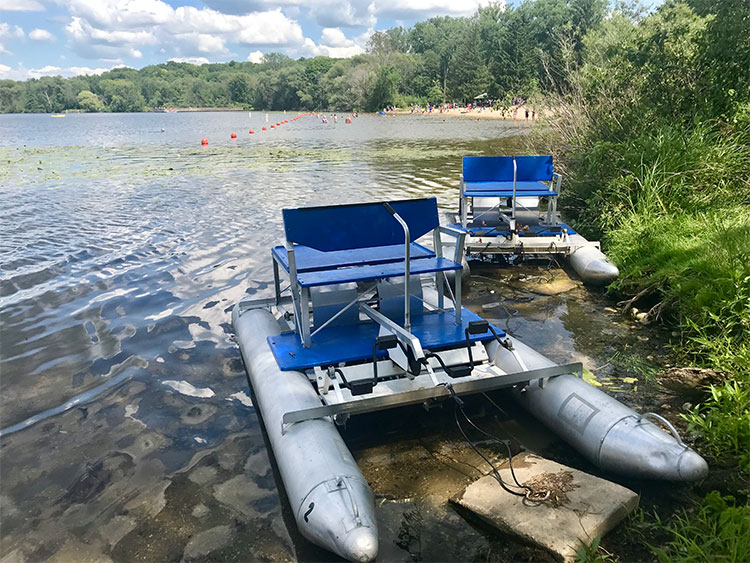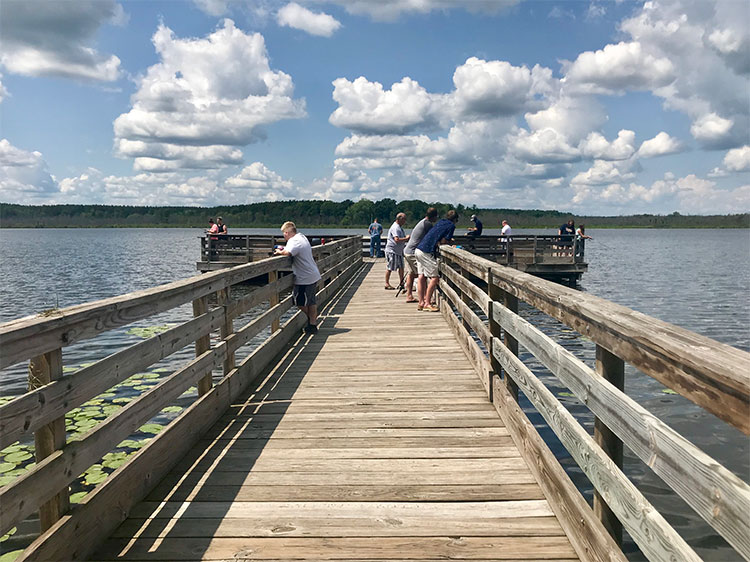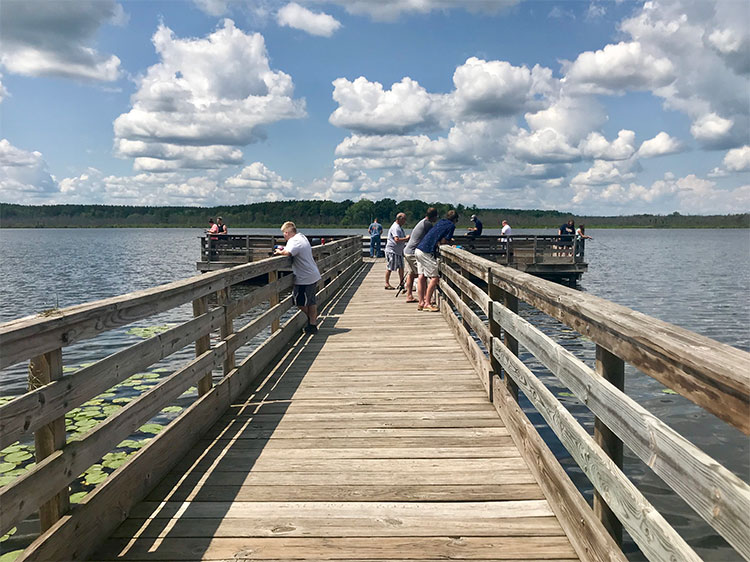 If you're in full overnight camping mode, Mauthe Lake is a keeper, too. The surrounding woods boasts 135 year-round sites (51 of them electrical), one centrally located toilet and shower, and a bunch of vault toilets. The sites range from party-style to surprisingly secluded. Oh, and you can totally sleep in a "Native American plains style tepee," or camp in a really secluded site that has its own staircase. The mind reels at what goes on there.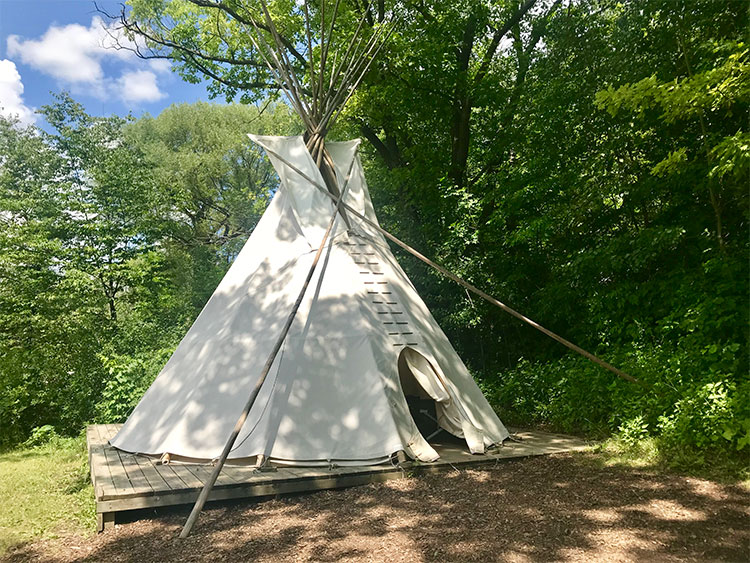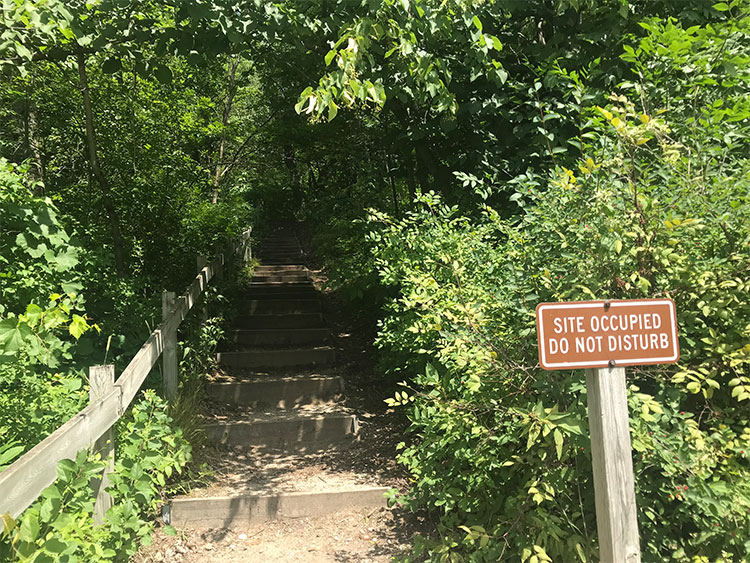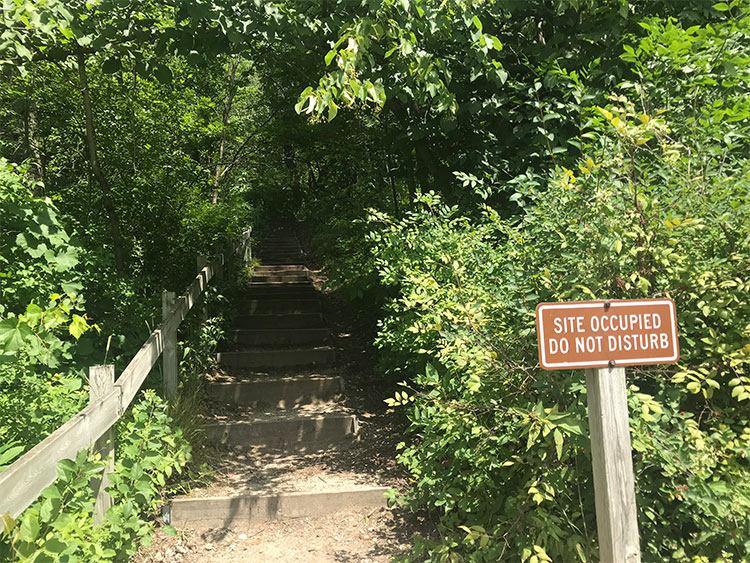 And, again, that's it. Even if you're visiting for the first time, it's easy to feel that you've been to Mauthe Lake before. Maybe when you were a kid, getting dragged along with your parents; maybe when you were in high school, messing around with your friends and your parents' car. Who can remember these things anymore?
Or maybe that feeling is simply the Wisconsin-ness of it all, as ingrained as the Packers and cheese curds and bubblers. It's easy to take something like Mauthe Lake for granted. Thankfully, it's even easier to drive out of town and enjoy it, even for a day.