Lake Park is one of Milwaukee's best things. The 138.1-acre urban park was designed in the late 19th century by Frederick Law Olmsted (designer of New York City's Central Park, among many other parks), and has glistened like a jewel above the shores of Lake Michigan ever since. Lake Park is home to the North Point Lighthouse, an 18-hole golf course, a bridge no one wants to fix, maybe a buried treasure, and a memorial marking the site of the Great Pokemon Go Battle of 2016. It's also home to a disquieting squirrel grave, which is what we're going to focus on today.
Okay. So Thursday afternoon we were farting around the Lake Park playground with our kid. Not long after witnessing another kid drop trou in the middle of the playground to take a leak (prompting his dad to run across the playground screaming "Little Buddha! Little Buddha! Stop! Stop!"), we decided to take a walk on the nearby Locust Street Ravine Trail…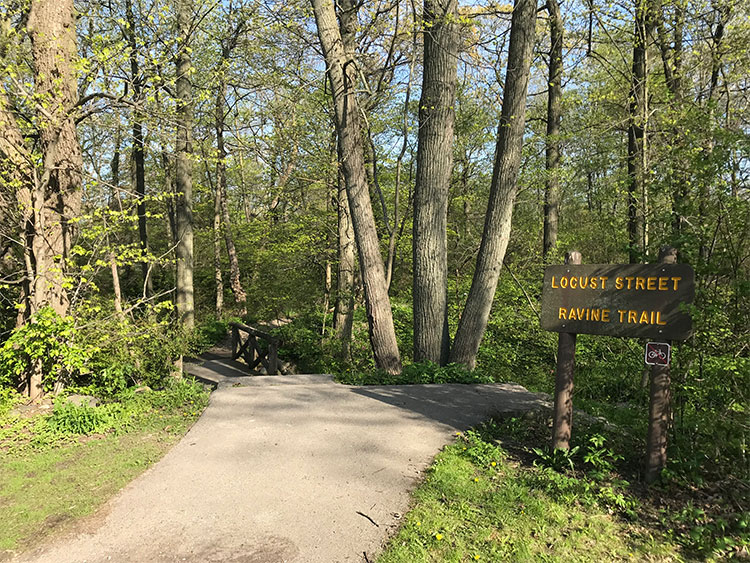 The Lake Park ravine trails are great, aren't they? Exploring them is like being transported to another world. Plus, during the fall, you have an 82-percent chance of bumping into a UWM film student shooting their second-year masterpiece with one of those old Bell & Howell Filmo cameras. Oh, memories. Anyway…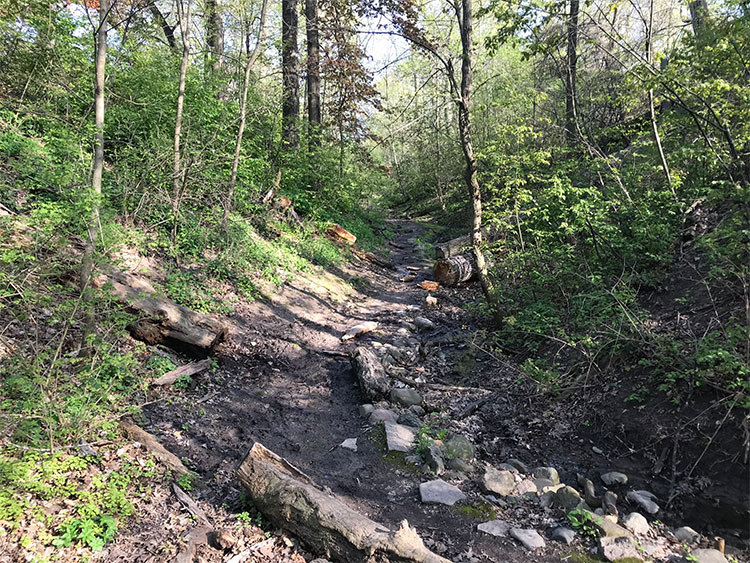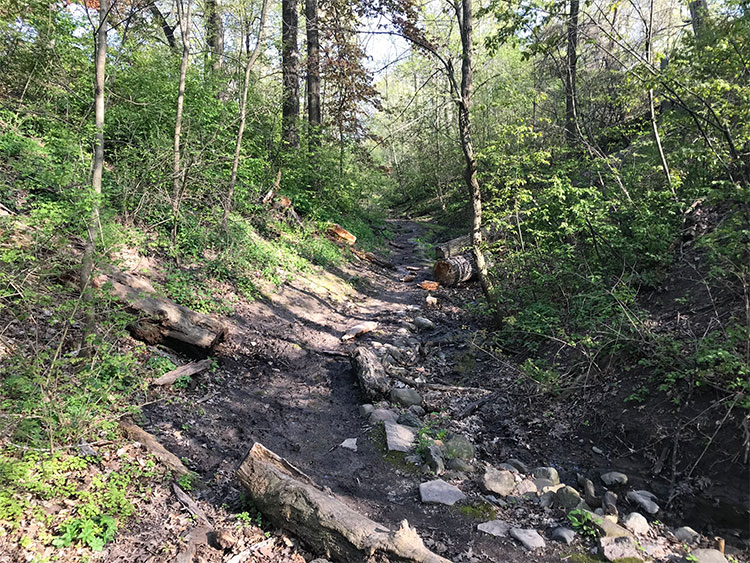 Less than 50 yards down the trail, just past the point where you walk under another out-of-order bridge (seriously, Lake Park, what's the deal here?), and just below the Lake Park Summer Stage, we spotted something…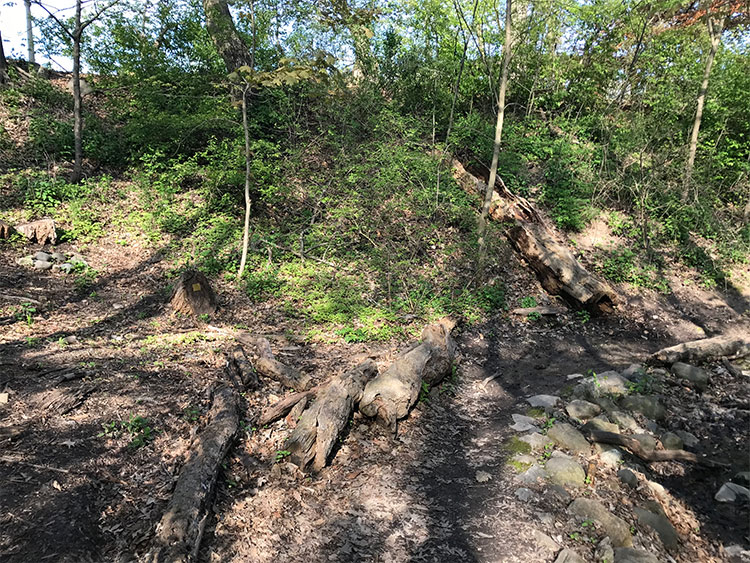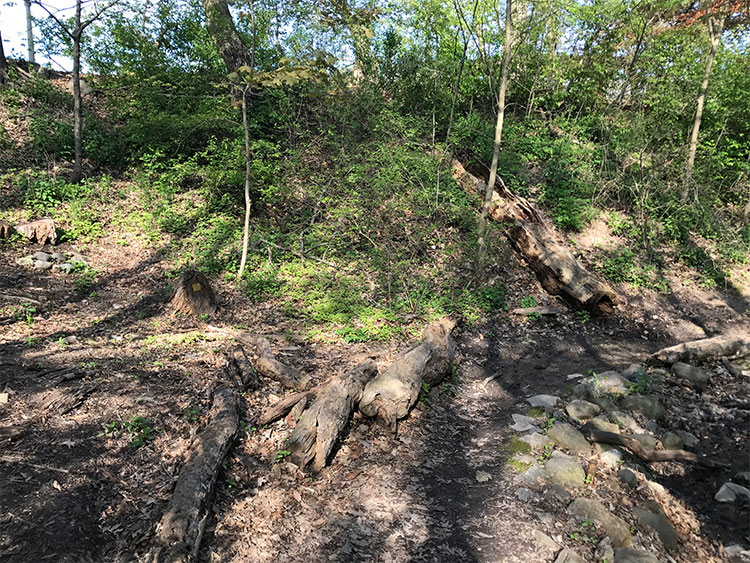 See it, in the middle left-ish of the above picture? On that overturned stump/log? What could it be? Some sort of little sign? A plaque? We were so intrigued that we went ahead and let our kid wander off to break branches and throw rocks in the mud or whatever. We made our approach…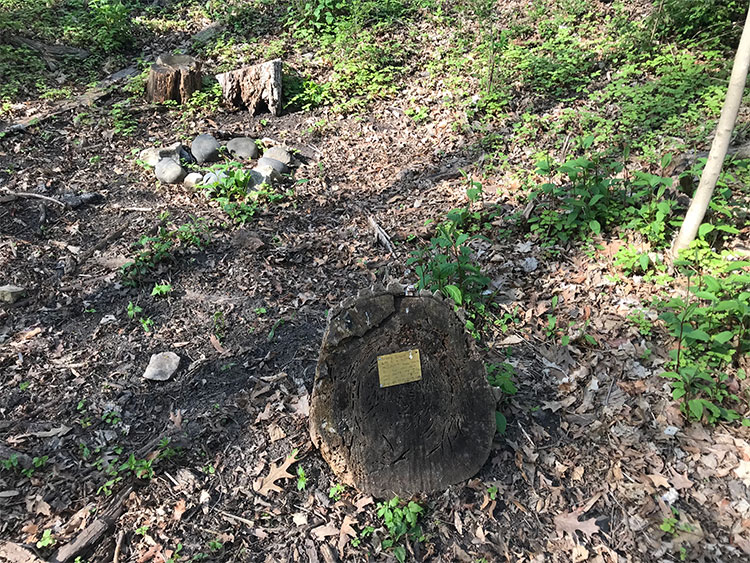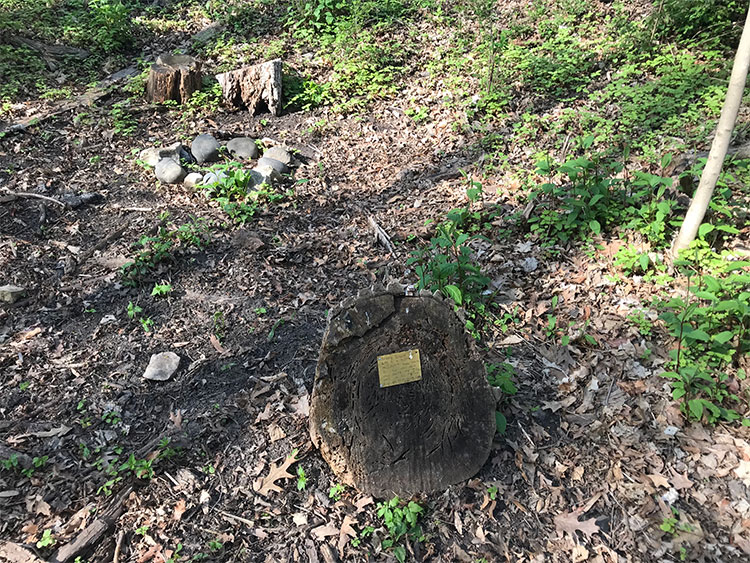 Yep, it was a sign, all right. And, above it, a weird rock circle that kind of looked like the Summerfest smile logo. CREEPY. Getting closer now…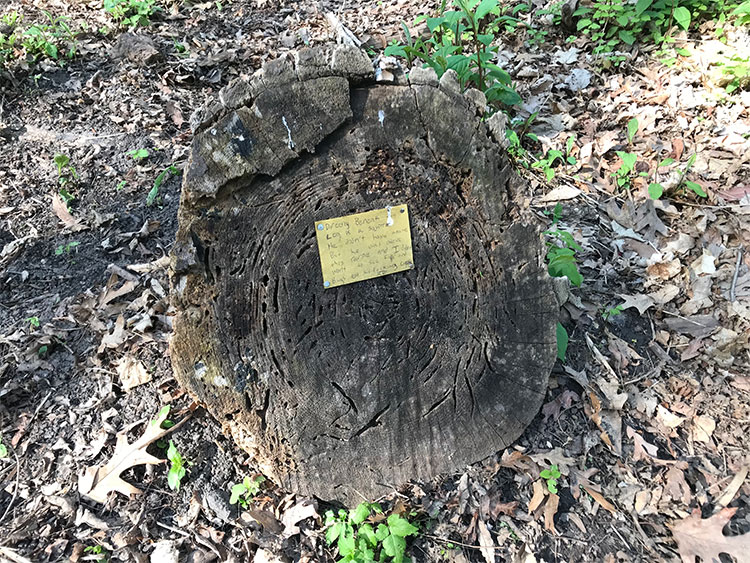 Yikes—was it really nailed to the log? Aaaaand…enhance!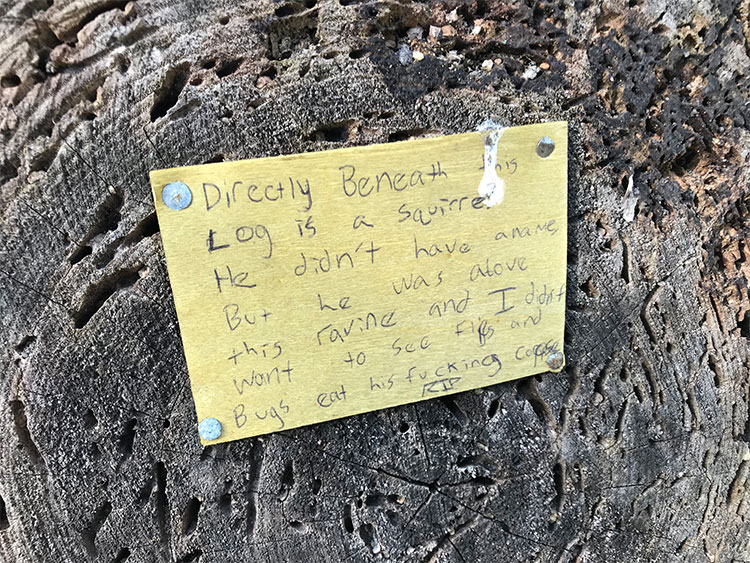 The sign—which, yes, was nailed to the log—read: "Directly beneath this log is a squirrel. He didn't have a name, but he was alone [in] this ravine and I didn't want to see flies and bugs eat his fucking corpse. R.I.P."
Huh.
First, some answers. No, we didn't move or look under the stump to verify the sign's enigmatic epitaph. Would you? Okay, maybe we should have. And yes, we gathered up our kid and hauled ass out of there, lest we find ourselves in some sort of Blair Witch deal. And no, we didn't make the sign ourselves.
Second, some questions. What the fuck? Who did this? Why? Was there an actual dead squirrel involved? And if so, did the person who stumbled on it just happen to have a pen, a little card, and some little nails handy? Could this lonely grave for a lonely squirrel corpse be any sadder? Weirder?
Perhaps we'll never know. Walking out of the ravine and back to civilization (i.e. the playground), we ran into a couple of friends. We talked about our kid, about their dog, and about how funny it would be if we left them there to see if they could find their way back home. (Maybe you had to be there.) And, like that part in Stand By Me, it was on the tip of my tongue to tell them about the squirrel grave. But I didn't. That was the one thing I kept to myself. I've never spoken or written about it until just now. A day after it happened. R.I.P. Lake Park Squirrel. You had a friend.